Eastern Shore Region
Henry S. Parker Athletic Complex
Wicomico County
Sports: Softball, baseball, lacrosse, soccer, flag football, kickball, field hockey
Henry S. Parker Athletic Complex features four softball fields (three lighted), one lighted baseball field and four lighted multipurpose turf fields. Amenities include two concession stands, restrooms, spectator seating and parking for approximately 720. Previously hosted events include USSSA Girls' Fast Pitch East Coast Nationals and ISSA Eastern Shore Championship.
Calvert Regional Sports Park
Cecil County
Sports: Lacrosse, soccer, field hockey, football, ultimate
Opening in fall 2015, Calvert Regional features four natural-grass, multipurpose fields; one is lighted and made of artificial turf. Phase II will expand amenities and produce a minimum of seven natural linear fields.
Ocean City Convention Center
Ocean City
Sports: Volleyball, cheer, dance, gymnastics, badminton, indoor tennis
Ocean City Convention Center is minutes away from the beach and offers two exhibit halls ideal for a variety of indoor sports. When combined, the two exhibit halls provide 45,770 square feet of uninterrupted space, and the convention center offers 30-foot ceilings.
Central Region
Chesapeake BMX
Anne Arundel County
Sports: BMX
Ranked No. 1 among all BMX tracks on the East Coast, Chesapeake BMX offers a giant starting hill and an eight-lane course that includes a straightaway, hills, berm turns and a series of jumps. It has hosted the East Coast National BMX event since 2013 and will continue to do so.
M&T Bank Stadium
Baltimore City
Sports: Football, soccer, lacrosse
Home to the NFL's Baltimore Ravens, M&T Stadium seats 71,008 fans and offers two video screens. The stadium has hosted the NCAA Men's Lacrosse Championship, CONCACAF Gold Cup matches, Army vs. Navy football games, high-profile collegiate football games and International Soccer friendlies. It became the first existing outdoor professional sports facility in the US—including all NFL and MLB stadiums—to receive U.S. Green Building Council's Gold rating in 2013.
Turf Valley
Howard County
Sports: Golf
Turf Valley Resort's golf course features 36 holes, two distinct courses and stunning scenery. Golfers can start on the Original Course, which plays directly through the heart of Turf Valley, then go on to tackle the woods and hills of Hialeah Course.
Capital Region
Maryland SoccerPlex
Montgomery County
Sports: Soccer, lacrosse, field hockey, ultimate, cricket
At 162 acres, Maryland SoccerPlex offers 23 fields—19 are natural grass, three are lighted turf fields and one is the 115-by-75-yard Championship Stadium, which offers seating for 4,000 and has hosted MLS Open Cup Matches, the New Zealand National Team and the US Youth Soccer National Championships. The SoccerPlex encircles the Discovery Sports Center, Montgomery Tennisplex and the Germantown Indoor Swim Center.
Musket Ridge Golf Club
Frederick County
Sports: Golf
Musket Ridge Golf Club is nestled in the foothills of the Catoctin Mountains and offers two nine-hole courses, the Blue and the Ridge, as well as a state-of-the-art clubhouse and a fully stocked Pro Shop.
FedEx Field
Prince George's County
Sports: Football, soccer, lacrosse
FedEx Field has hosted Washington Redskins' NFL games since 1997 and can seat 75,000. Made of Latitude 36 Bermuda Grass, it also has hosted college football games and international soccer matches for the US and El Salvador.
Southern Region
Regency Furniture Stadium
Charles County
Sports: Baseball, softball, soccer
Regency Furniture Stadium is home to the Blue Crabs, Southern Maryland's Atlantic League baseball team. The natural-grass stadium seats 4,200 and offers on-site restaurants like the Gold Glove Grill and a playground along the first baseline.
Smallwood State Park
Charles County
Sports: Fishing, triathlons
Smallwood State Park has hosted everything from triathlons to fishing competitions. It offers cabins, boat rentals and a variety of historical stopping points in addition to endless miles of scenic trails and lakes full of trout, bass and bluegill.
Wicomico Motor Sports Park
Charles County
Sports: Dirt biking
Wicomico Motor Sports Park is Maryland's go-to spot for dirt biking. The 300-acre, family-owned park offers miles of one-way wooded paths, a beginner track with spectator seating, an intermediate track and an advanced track that was designed by a professional rider and includes a triple and two sets of doubles.
Western Region
Municipal Stadium
Washington County
Sports: Baseball
Municipal Stadium is home to minor league baseball's Hagerstown Suns. The stadium seats 4,600 and the field is natural grass. Amenities include a manually operated scoreboard, a press box and team clubhouses.
Adventure Sports Center International (ASCI)
Garrett County
Sports: Whitewater rafting, mountain biking, rock climbing, kayaking
At ASCI, rapids range from Class I to Class IV in kayaks, "duckies" or whitewater rafts. It also offers climbing courses with 15 developed sport routes that include the 25-foot Boulders, the 12-foot Boulder 360 and the 40-foot Ledges—all composed of sandstone. Difficulty ranges from 5.4 to 5.12. In 2014, ASCI hosted the ICF Canoe Slalom World Championships—the first time the event had been back in the US in more than 20 years.
Greenbrier State Park
Washington County
Sports: Triathlon, mountain biking, flat-water kayaking
Located in the Appalachian Mountains, this state park offers an ideal venue for some of the toughest triathlons. The 42-acre, manmade, freshwater lake and surrounding beach are just the start of a route that takes participants all around South Mountain's rolling terrain, making for a challenge course ideally set in semi-shaded areas.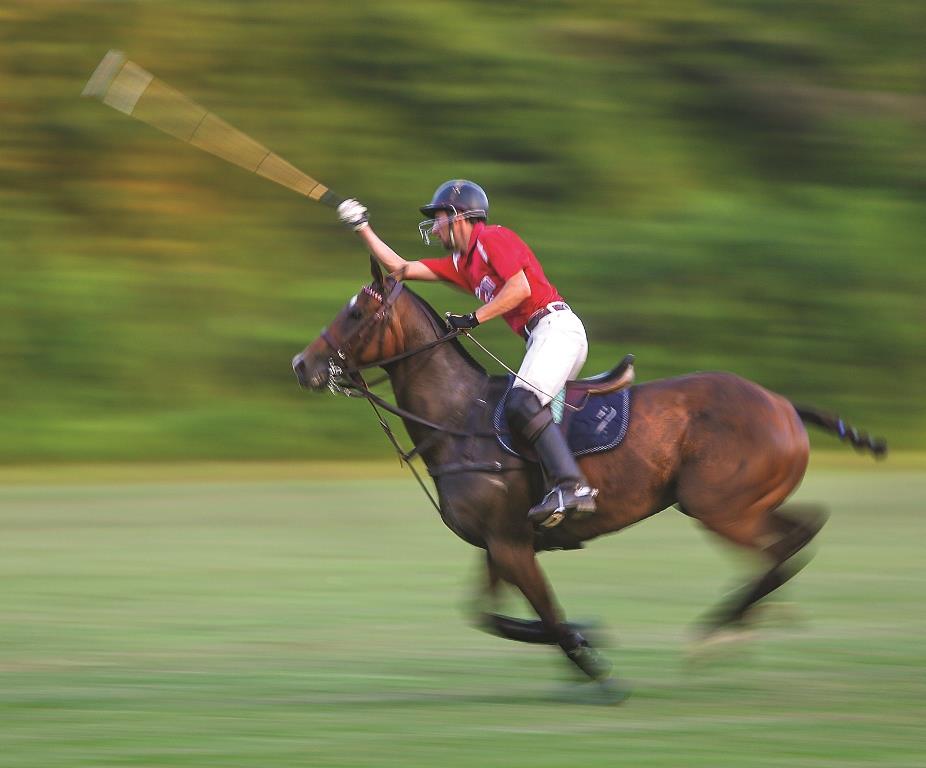 Planner Perspectives
"During my five years as CEO of USA Canoe/Kayak, I had the honor and privilege of working closely with Terry and his team at Maryland Sports in hosting the 2014 ICF Canoe Slalom World Championships in McHenry. I was blown away by the depth and force in which Terry became directly involved with the sport and the event. Traveling to international events, supporting our athletes, cultivating international relationships and creating a legacy for the paddlesports in Maryland were just a few of the key actions Terry undertook. Throughout this process, Terry became a trusted friend to and leader on paddlesports," said Joe Jacobi, CEO, USA Canoe and Kayak.
"The Greater Washington Region is a complicated and manic marketplace for attracting marquee sporting events. Working with Maryland Sports has made all the difference. Terry's group has been incredibly helpful navigating the political systems in Maryland, introducing international sports clients to appropriate officials and showcasing venues, and rolling up their sleeves to help prepare bid documents and execute events. As president of the 2024 Olympic bid, I relied on Terry and his expertise on outstanding Maryland venues as well as navigating the political infrastructure in the state. Maryland Sports was untiring in their efforts to promote all of the state's assets," said Bob Sweeney, President, 2024 Washington DC Olympic Bid.