The South has proven to be a shining star in the sports world as of late, with a welcoming community, state-of-the-art venues, and plenty of fun activities all set to a beautiful backdrop. Morgan County, located in northern Alabama, is a sports planner's dream. It has some of the region's best venues for a variety of sports, is considered to be among the most beautiful regions in the state, and has an impressive resume that includes hosting international events and serving as a training ground for Olympic greats. With the charming town of Decatur at its heart, Morgan County is a big player in the world of sports and a welcoming staff at Decatur CVB is ready to help make your next event a roaring success.
Notable Recent/Upcoming Events
Southern States Athletic Conference Softball Championship at Wilson-Morgan park (May 2018)
Cabela's King Kat Classic at Ingalls Harbor and Pavilion (November 1-2, 2019)
USA Archery Outdoor National Championships at Jack Allen Recreation Complex (2015 and 2016)
Region III Presidents Cup Soccer Tournament at Jack Allen Recreation Complex (2016)
AHSAA State Tennis Championships at Jimmy John's Tennis Center
CVB/Sports Commissions Services Offered
Volunteer Staff
PR/Media Assistance
Site Visits
Transportation Assistance
Mobile Apps
Lodging Services
Welcome Bags/Gifts
Itinerary Development
Event Planning Assistance
Click on tab to see more information about a specific facility
Jack Allen Recreation Complex (JARC)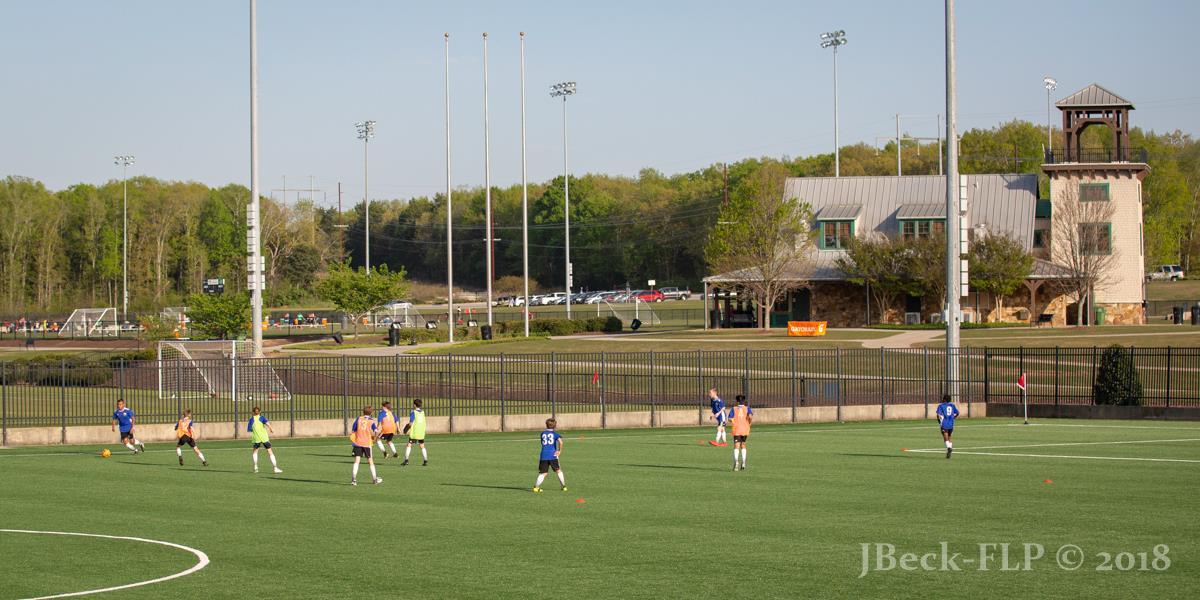 For soccer in Morgan County, you won't want to look any further than the acclaimed John Allen Recreation Complex (JARC), which has become recognized as one of the best soccer venues in the entire Southeast. The complex features 10 international size fields on 77 acres of well manicured turf, and has hosted an impressive resume of events. From college games and the Alabama State Cup Championships, to the Open Cup with teams from 8 countries and the famous Duke vs. Mexico National Women's team game in which Duke won 1-0, the JARC has seen its fair share of soccer action – your event could be next. Other sports such as flag football, Ultimate Frisbee, and archery also take place at the complex and in 2015 and 2016 JARC was host of the prestigious USA Archery Outdoor National Championships.
Sports: Soccer
Wilson-Morgan Park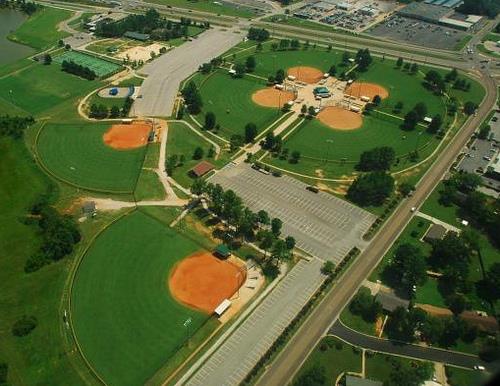 Located on Decatur's southern edge, Wilson-Morgan Park is the ideal location for sports planners looking to host a softball tournament or game play. In the past, the park has hosted a wide variety of slow and fast pitch tournaments, and is equipped with bleacher seating and a concession stand to create the full event experience. All of this set among a beautiful community park makes Wilson-Morgan Park a top choice among sports planners in the region who are planning softball events, camps, tournaments, or games. The park also features six lighted tennis courts with bleacher seating as well as one full-size, lighted soccer field.
Sports: Soccer, softball, tennis
Ingalls Harbor and Pavilion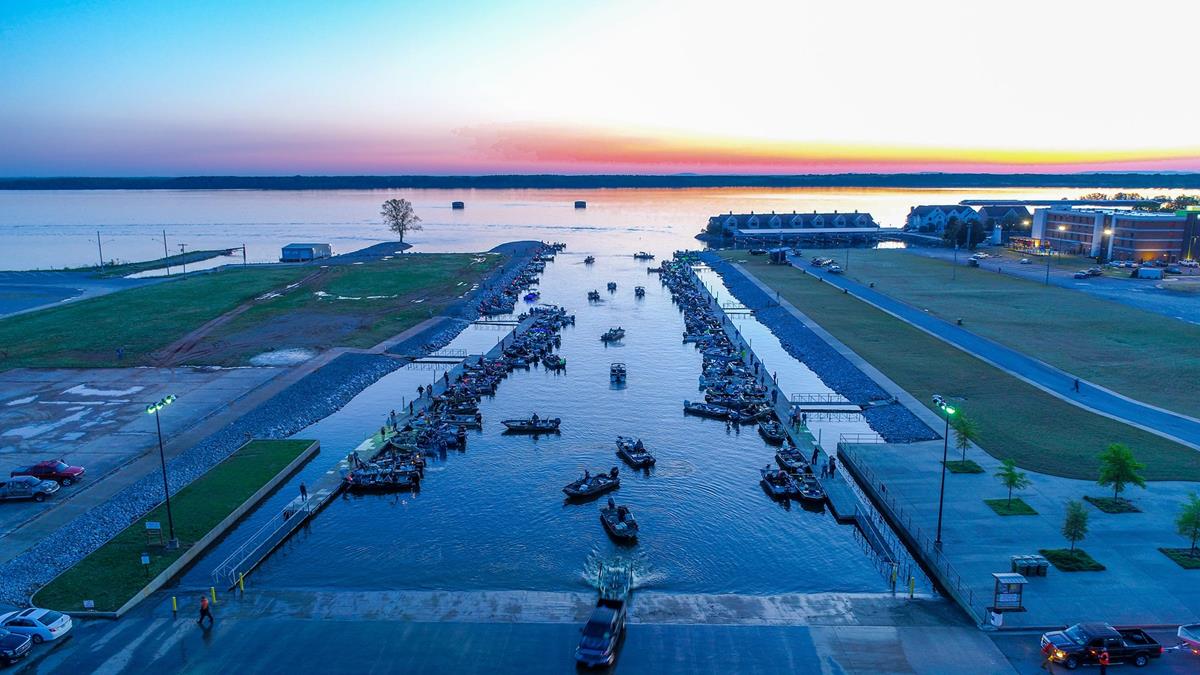 If you're looking for space, and lots of it, the Ingalls Harbor and Pavilion fits the bill. This versatile space can accommodate 1,200 people within 23,000 square feet of space that also includes an outdoor patio area with fireplace, and large overhead doors that allow the entire space to be converted to an open-air facility when the weather is nice. The pavilion has hosted a long list of events, including sports banquets, and is transformed to fit the needs of event planners. The space could be used for dance competitions, awards ceremonies, and much more! There is also a harbor just outside the pavilion area, with launch ramps that can accommodate up to 10 boats at a time and offers over 150 paved truck and trailer parking spaces.
Sports: Multi-purpose, boating
Point Mallard Park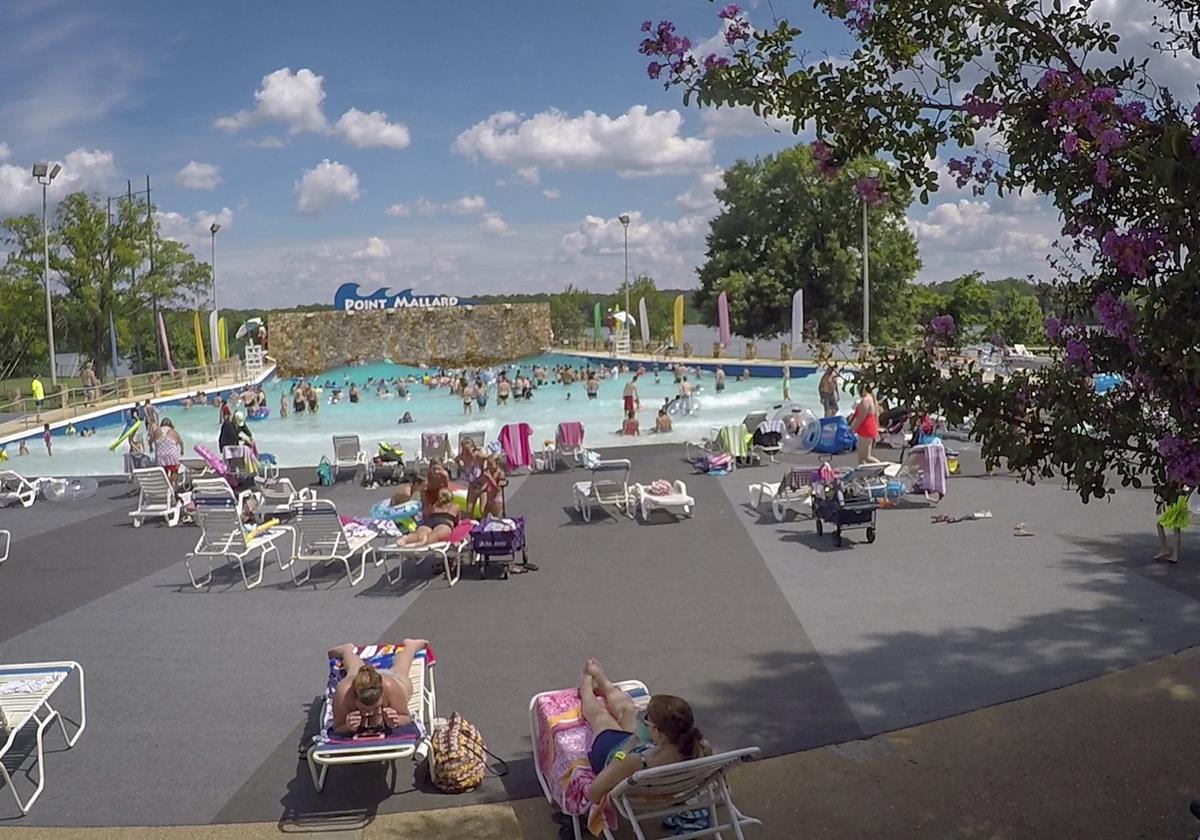 Residents of Morgan County are fortunate to have this incredible sports facility right at their fingertips, and sports planners can take advantage of the wide array of venues within Point Mallard Park to make any event a home run. Covering 750 acres, Point Mallard Park features an aquatic center, baseball fields and batting cages, a 3-mile hiking/biking trail, group pavilion and picnic grounds, recreation center, volleyball courts, a year around skating complex, as well as Point Mallard Golf Course and Jimmy Johns Tennis Center which are featured in more detail below. For baseball events, check out the 40-acre Bill J. Dukes Athletic Complex with its three lighted fields plus bleachers and concessions. And for swimming, check out the J. Gilmer Blackburn Aquatic Center, which is a former training facility of the U.S. Olympic Diving Team.
Sports: Baseball, basketball, diving, golf, ice hockey, ice skating, softball, soccer, tennis
Jimmy Johns Tennis Center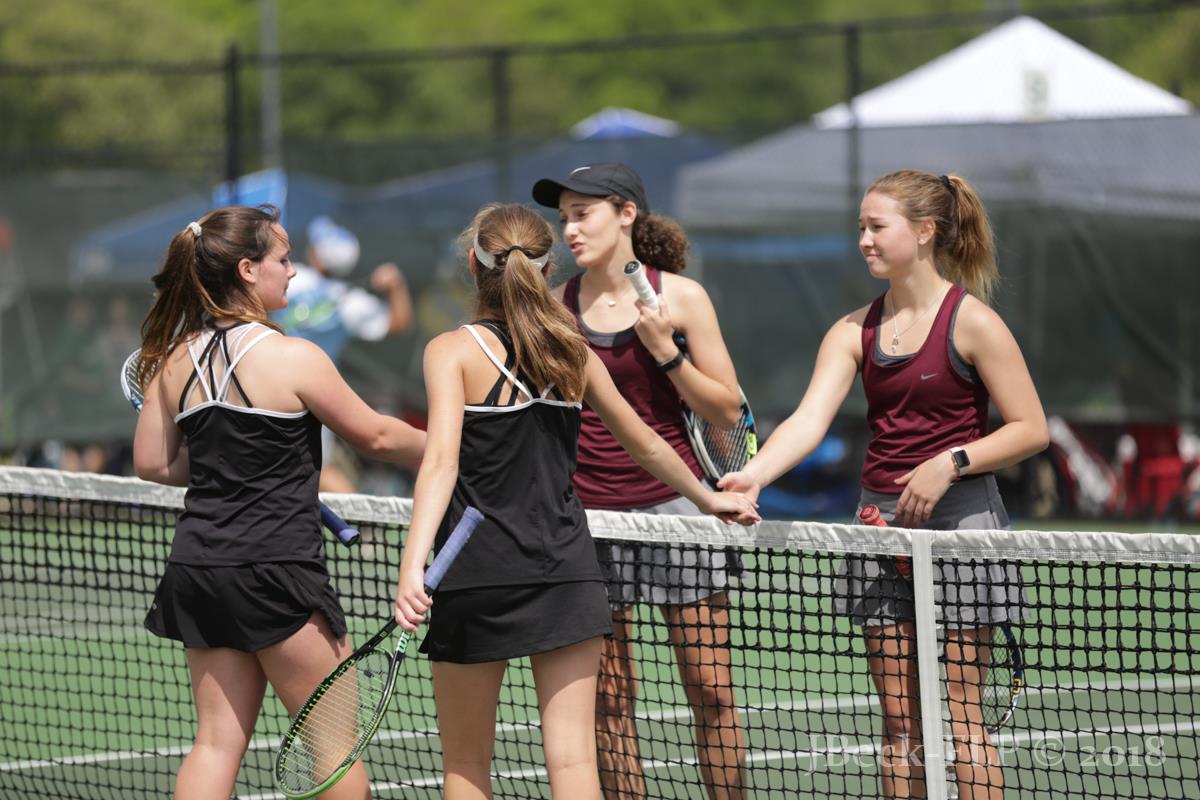 Players and fans alike will love the newly remodeled facilities at the Jimmy Johns Tennis Center, which features 16 championship hard courts, four championship clay courts, and two indoor hard courts. With a pro shop, handicap accessible restrooms, practice area, meeting space, and a viewing area for all of the courts, this truly is a venue designed with sports planners in mind. Regional and state tournaments for high school and college, as well as other events, have been hosted at Jimmy Johns Tennis Center in the past, and is undoubtedly a premier tennis facility greater Morgan County.
Sports: Tennis
Point Mallard Golf Course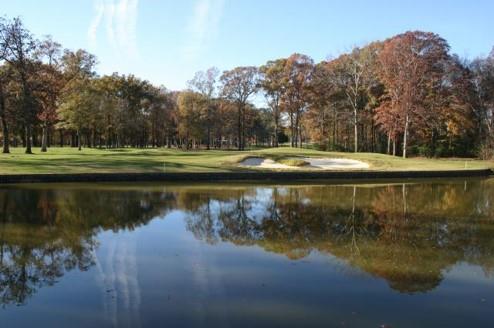 This scenic course just outside of downtown Decatur is perfect for golfers of varying abilities and an ideal spot for tournament play. The 18-hole course has a par of 72 and offers 6,988 yards set along the wooded flatlands of the Tennessee River and Flint Creek. Golfers have access to a driving range, pro shop, restrooms, and a covered patio area, all of which are amenities perfect for hosting events. Camps, tournaments, and more take place at Point Mallard Golf Course throughout the year, so join in and plan your next golf event at one of the region's most popular courses.
Sports: Golf
Morgan County Celebration Arena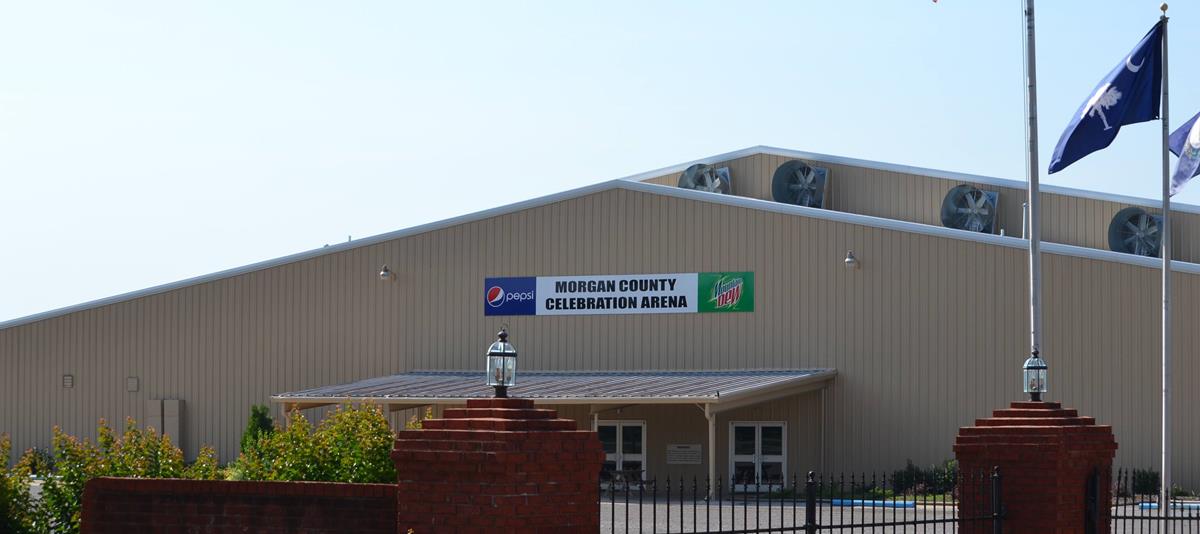 The lists of events that take place year around Morgan County Celebration Arena is long and diverse. On the calendar you will see everything from dog shows to rodeos, concerts to trade shows. As a multi-purpose arena built specifically to host large events in the region, this venue is great for sports planners looking for lots of indoor space. Inside you will find 5,000 seats and a 150′ x 300′ arena floor that makes for 45,000 square feet of space, a concession area, parking for 2,500, and a PA system.
Sports: Equestrian, indoor sports
Things to do in Morgan County
Scenic valleys, rolling hills, and a tight community that is warm and welcoming – this is what visitors to Morgan County will see upon arrival. Come for the sports, but stay for the fun adventures and laid-back atmosphere that awaits in the heart of the American South.
We know that everyone in your group will be working hard, so why not treat them to a carefree day at Point Mallard Water Park. Open year-round, it is home to a wave pool (the first in the U.S.), flume rides, the Pro Bowl Slide, Towering Sky Pond and Speed Slide, a sandy beach, dedicated kids area and more. And if you're bringing along a big party, it can even be reserved exclusively for groups. Bordering the park is the beautiful Wheeler Wildlife Refuge, which welcomes thousands of visitors each year. It's a great place to go to enjoy peace and quiet, hike, and spot local wildlife – a great activity to wind down from the intensity of a day on the field.
Just half an hour from downtown Decatur is a truly out-of-this-world experience at one of the most famous centers for space exploration in the United States. If you're in Morgan County, you can't miss a visit to the Huntsville Space and Rocket Center, where you can easily spend an entire day learning about the history of the U.S. space program and exploring some incredible exhibits. For those looking for an added thrill, hop aboard the center's Space Shot, a liftoff simulator that shoots riders 140 feet in a heart-pounding 2.5 seconds, and experience a quick feeling of weightlessness just as astronauts feel when launching into space.
For another interactive learning experience, be sure to check out the Cook Museum of Natural Science in the downtown Decatur (set to open 2019), which will feature exhibits, education programs, and special events that brings biology to the fingertips of curious minds. This addition to the downtown Decatur community adds to an already thriving and vibrant core that is filled with shops, boutiques, and plenty of restaurant options for hungry athletes.
Planner Perspective
The fields were perfect! The tournament was well organized, the personnel involved with the tournament were friendly and professional. The complex exceeded expectations.
2013 Presidents Cup: Cecelia Friday
It's important to find locations to host international teams, the standard of the fields is one of the most important things when considering the location, and Decatur, AL has some of the best in the nation.
2017 Open Cup: Scott Spencer (President of Premier Soccer Services)
How to Get to Morgan County
By car: Decatur lies just to the east of of I-65, which connects to Nashville about two hours to the north and Birmingham an hour and a half to the south. US-72, which bisects Decatur, will take you to and from Memphis to the west and bring in visitors from Atlanta and nearby Huntsville.
By plane: Huntsville International Airport is just a 20-minute drive from the center of Decatur, and is a great option for those choosing to fly into the area – whether they're coming from within the region or from across the country. Major hubs such as Atlanta, Dallas, Charlotte, Washington D.C., Houston, Chicago, and many more have direct service to this nearby airport and rental car services are also available on site at the airport for added convenience.
Contact Information
Company Name: Decatur Morgan County Tourism
Sports Sales Manager: Andrew Kelly
Title: Sports Marketing and Special Events Director
Telephone: 256-350-2028