Take Your Game to the Next Level in Decatur, Alabama
Located on the Tennessee River and sporting a rich heritage, Decatur is a great place to host your tournament.
Decatur is one of the south's finest destinations for indoor and outdoor activities. Residing on the Tennessee River, it is home to a gorgeous harbor and pavilion as well as a massive recreational complex. Along with clean and welcoming facilities, Decatur also features a wildlife refuge, visual arts center, water park and a natural science museum. Decatur can be reached by I-65, I-565 and US-72.
Wheeler National Wildlife Refuge is a beautiful 35,000-acre wildlife refuge that attracts thousands of wintering waterfowl every year. Twelve federally listed endangered or threatened species call this wildlife refuge home.

Cook Museum of Natural Science is one of the most popular attractions in the community as it hosts educational events for k-12th grade students, contains interactive exhibits, programs for all ages, hands-on stations and live animals.

Point Mallard Water Park features a wave pool, lazy river, speed slides, pro bowl slide, scenic lagoon, towering sky pond speed slide, three flume tube rides, Olympic pool, and a sandy beach.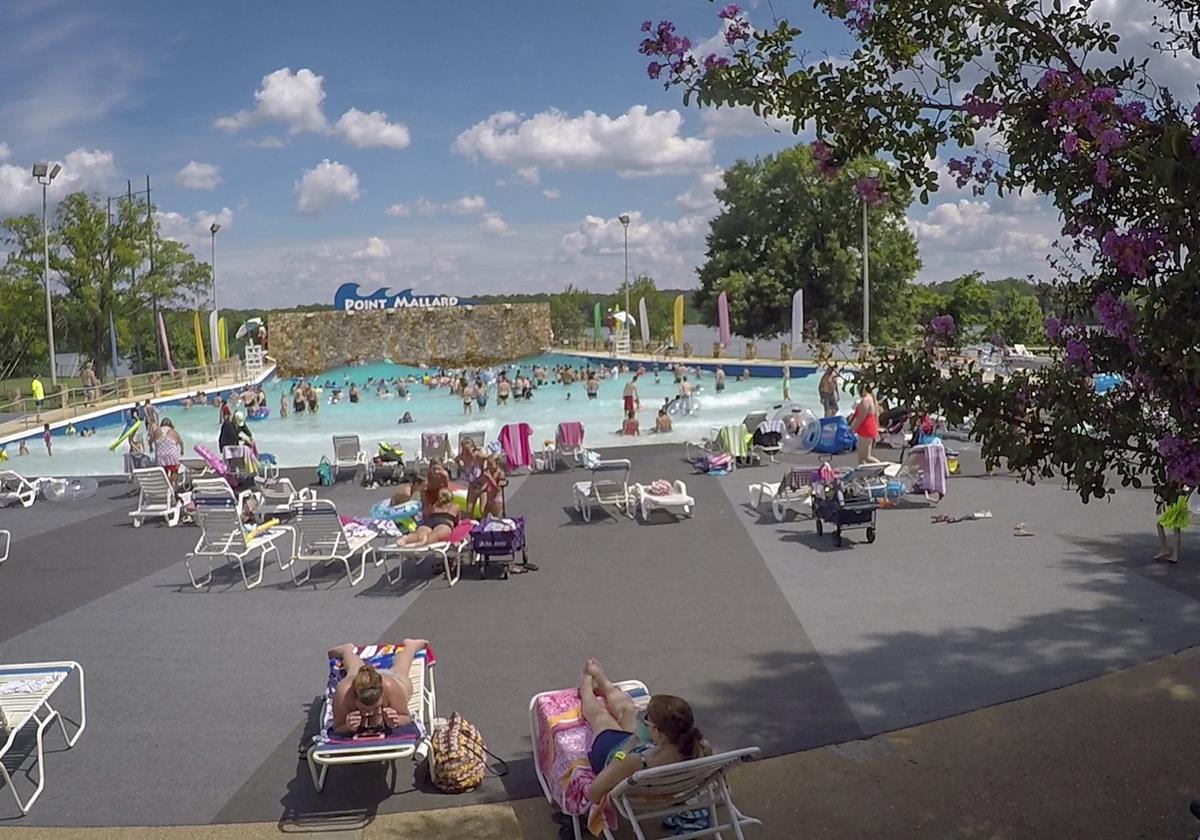 Get a Planner's Perspective
Don't just take our word for it, hear what these planners had to say.
"Partnering with Decatur Morgan County Tourism for our nationals events was GREAT! They deliver on all fronts – facilities, resources and support. The whole organization was on board for planning, implementation and wrap-up. Couldn't ask for better partners."
— Sheri Rhodes, National Events Manager, USA Archery
Find Your Perfect Decatur Facility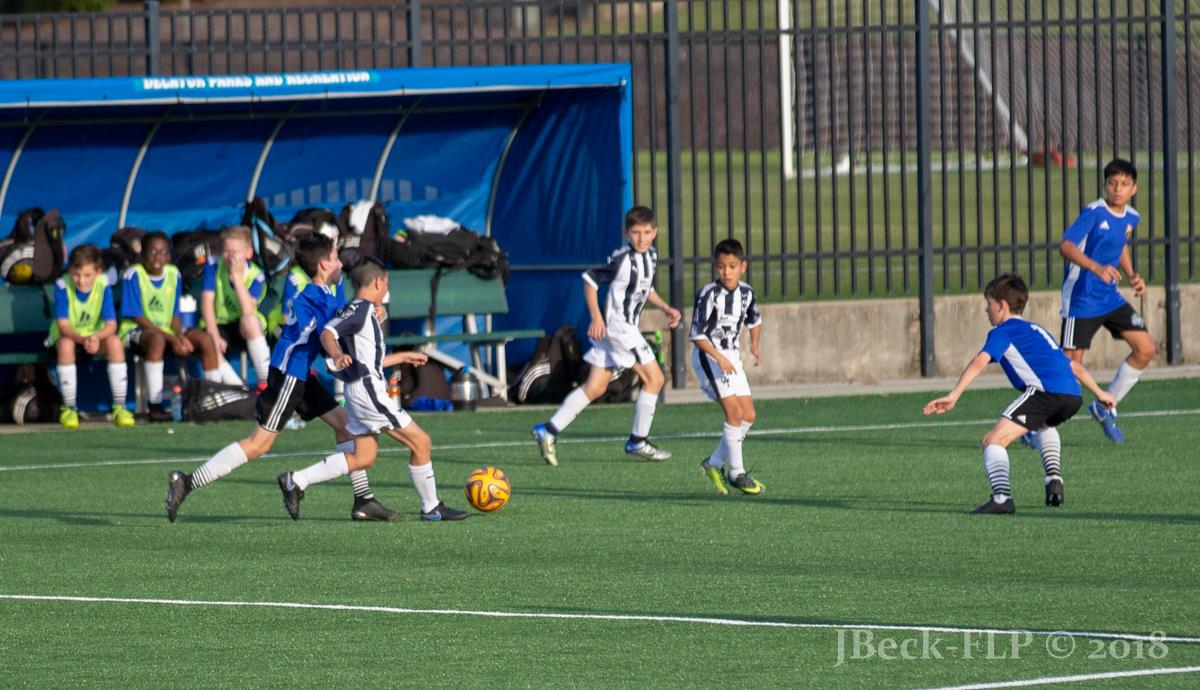 Jack Allen Recreation Complex
Sports Covered: Soccer, disc golf
One of the best multi-use facilities in the South, the Jack Allen Recreation Complex features 10 beautifully maintained international size soccer fields, lighting, locker and shower rooms, a playground area, disc golf course, full-service concession stand, and an easily accessible walking trail. Situated on 77 acres of manicured turf, the complex has hosted numerous soccer events including adult and youth international games, Alabama State Cup Championships, Presidents Cup and the NAIA Women's Soccer championships.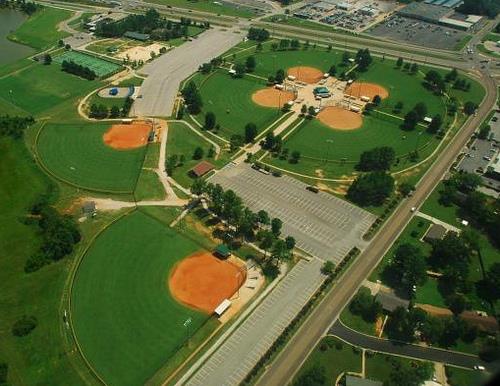 Wilson Morgan Softball Complex
Sports Covered: Softball, baseball
This facility features six 300-foot lighted softball fields with each field equipped with bleacher seating, electronic scoreboards, press boxes, covered dugouts, a telephone system from the press box to the dugouts and more. Wilson Morgan Softball Complex has hosted slow-pitch softball tournaments, fast-pitch softball tournaments, baseball tournaments and other fun/competitive events. With paved parking for more than 600 vehicles, this massive complex can accommodate nearly any event as it also features a concession stand and handicap accessible restrooms.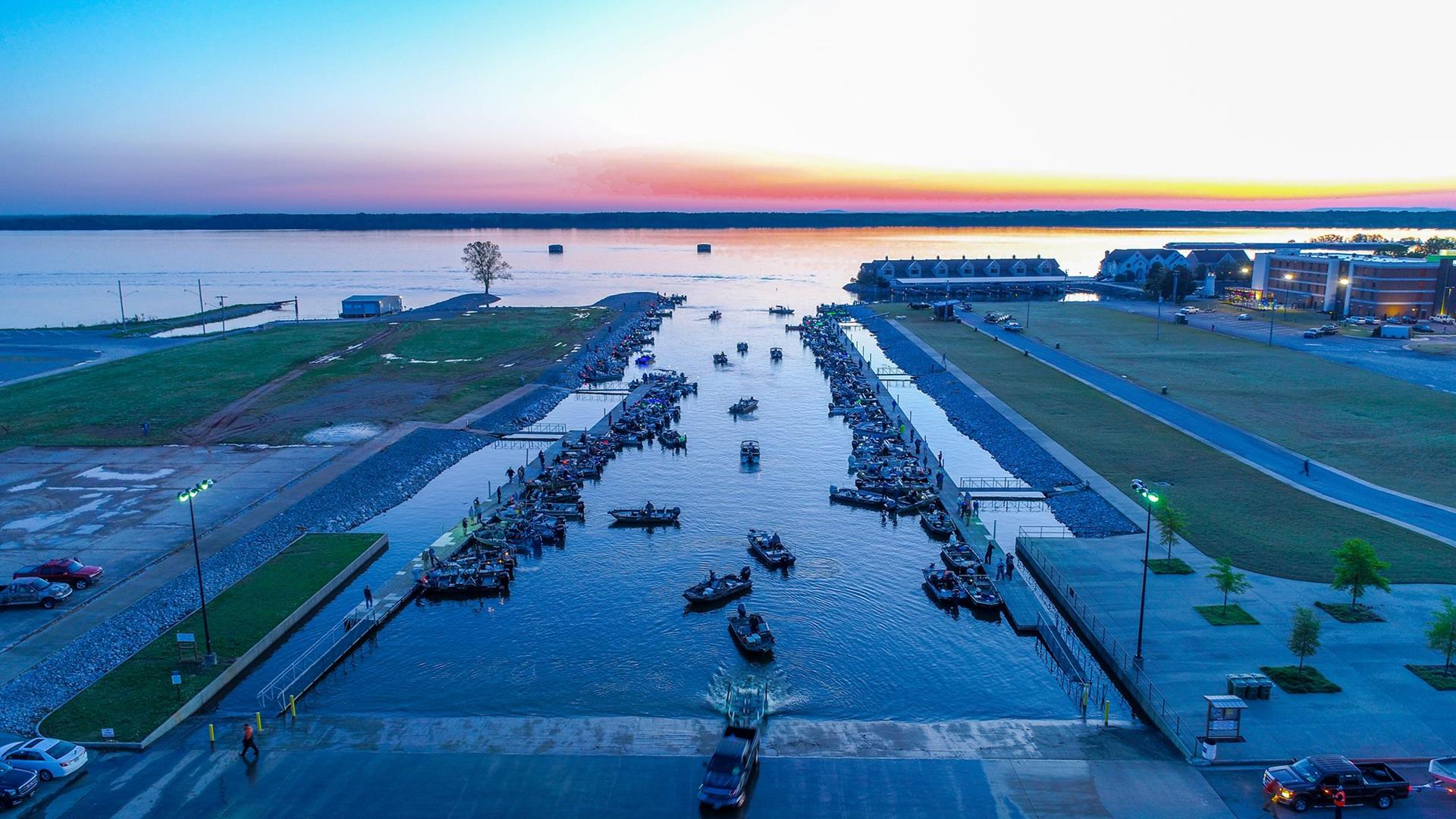 Ingalls Harbor & Pavilion
Sports Covered: Fishing, indoor sports
Construction began in 2011 for the new entertainment pavilion at Ingalls Harbor. The 27,000-square-foot multi-purpose pavilion more than doubled the city's capacity for hosting large gatherings. Able to accommodate up to 1,200, the pavilion features 23,000 square feet of multi-purpose space and 4,000 square feet of support and service areas. It also features 202 parking spaces and 7 ADA spaces. Ingalls Harbor has also hosted plenty of nationally acclaimed sport fishing tournaments and is considered one of the best boat launch sites in the nation. It has attracted many nationally acclaimed tournaments including the Bassmaster Elite Series, American Bass Anglers, Bassmaster Weekend Series, Major League Fishing – FLW Series events and more.
Jimmy Johns Tennis Complex
Sports Covered: Tennis
This re-modeled complex features 16 championship hard courts, four championship clay courts, and even two indoor hard courts. This complex also has a lounge area with restrooms attached, which are handicap accessible. All courts are lighted with a large viewing area. Besides the high-quality courts, Jimmy Johns Tennis Complex also features a backboard area for players to practice their strokes and volleys. In case you forget something, it also has its own Pro Shop.  
What are you waiting for?
Let Sports Planning Guide help you plan the perfect event.