Sitting right in the center of the Lone Star State, they call it the "Wildflower Capital of Texas." An equally appropriate moniker might be the "Sports Capital of Texas" because this town boasts some of the biggest, most flexible athletic complexes that the country has to offer. Nine prime venues, from Baker Field to Ferguson Park, host youth and high school baseball tournaments every year. Softball players won't feel left out, though: Wilson Park Complex is one of the state's most popular sites when it comes to softball tourneys. Meanwhile, Korompai Soccer Fields at Wilson Park, in addition to five other multi-use fields in the area, are perfect for watching a soccer game. Below, you will find details on all the best facilities for the aforementioned sports, plus ones for basketball, boxing, wrestling, motocross, boating and rodeo.
Finally, tourists might be interested in a day at the links. Luckily, Temple has three of the state's nicest 18-hole golf courses. With all these top sports facilities and attractive features, it won't be hard to find a good time in Temple.
Notable Recent/Upcoming Events
3v3 Live Soccer Tournament (August 2018)
Youth Baseball State Tournament (July 2018)
Disc Golf Crosstown Throwdown Tournament (July 2018)
Texas State Billiards Championship Tournament (April 2018)
Int'l Senior Softball Association Western Spring Nationals (March 2018)
CVB/Sports Commissions Services Offered
Volunteer Staff
PR/Media Assistance
Signage
Site Visits
Transportation Assistance
Lodging Services
Grant Programs
Welcome Bags/Gifts
Itinerary Development
Event Planning Assistance
Click on tab to see more information about a specific facility
Wilson Park Softball Complex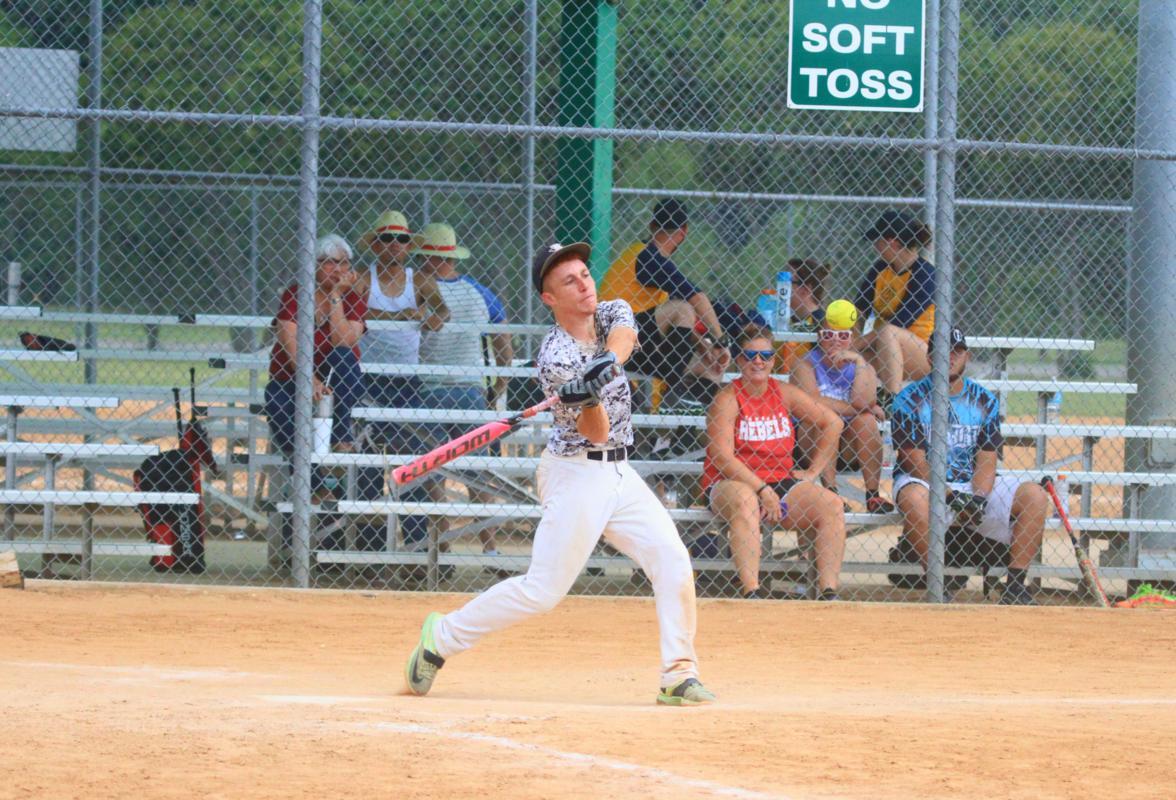 Temple's leading youth softball facility, Wilson Park Softball Complex boasts four youth playing fields, concessions and restrooms. Located within the grounds of Wilson Park Softball Complex lies Wilson Park Recreation Center, temple's premier multi-use recreation facility. Wilson Park Recreation Center features a gymnasium, full size basketball court, brand new teen room with big screen TVs and gaming systems, an arts and crafts room and a refurbished game room with air hockey, ping pong, pool and shuffle board. Outdoor amenities include a covered basketball court, tennis courts, a sand volleyball court and miles of walking trails through Wilson Park.
Sports: Softball, tennis, basketball, volleyball, cross-country
Mercer Softball Field
A local hotspot for adult softball leagues, Mercer Softball Field features four lighted outdoor softball fields, covered and shaded bleachers, concessions and restrooms. Teams can rent fields for $10 per hour, with an additional $15 per hour charge for practices and games that wish to use lighting systems for night games. Rentals are based upon availability and must be made at least five business days in advance. Tournament rental fees are offered at different prices.
Sports: Softball
Billy C. Northam Baseball Complex
Billy C. Northam Baseball Complex features four lighted, state-of-the-art youth baseball diamonds, namely Evans Field, Tuck Field, Pennye Field and Gillon Field. Amenities at this world-class sports facility include men's and women's restrooms, concessions, shaded bleacher seating and ample parking. Previous events held at Billy C. Northam Baseball Complex include the 2016 10U State Championship Tournament hosted by the Temple Youth Baseball Association. This venue is a favorite amongst local families for youth baseball teams, games and tournaments.
Sports: Baseball
Korompai Soccer Fields
Official home for Centex Storm Soccer, Korompai Soccer Fields feature six adult and youth soccer fields, some of which are lighted. Located within James Wilson Park, Korompai Soccer Fields have an abundance of top-notch facilities located within the grounds, including concession stands, restrooms and two separate parking areas. All fields are kept in pristine conditions, with several improvements made throughout the years. There are plenty of open spaces and walking paths for children and family members to enjoy while taking a break from games and tournaments.
Sports: Soccer
Summit Recreation Center
Summit Recreation Center's six tennis courts are free for members; non-members can use the courts if they are available when they arrive at the facility. Members can reserve courts up to two days in advance and play free of charge. For traveling teams headed to Temple for games and tournaments, it is obligatory to purchase a non-member facility day pass for court usage. Non-members must also provide their own racquets. The Summit provides clinics for youth, juniors and adults, along with private lessons offered at hourly rates.
Sports: Tennis
Sammons Golf Link and Wildflower Golf Course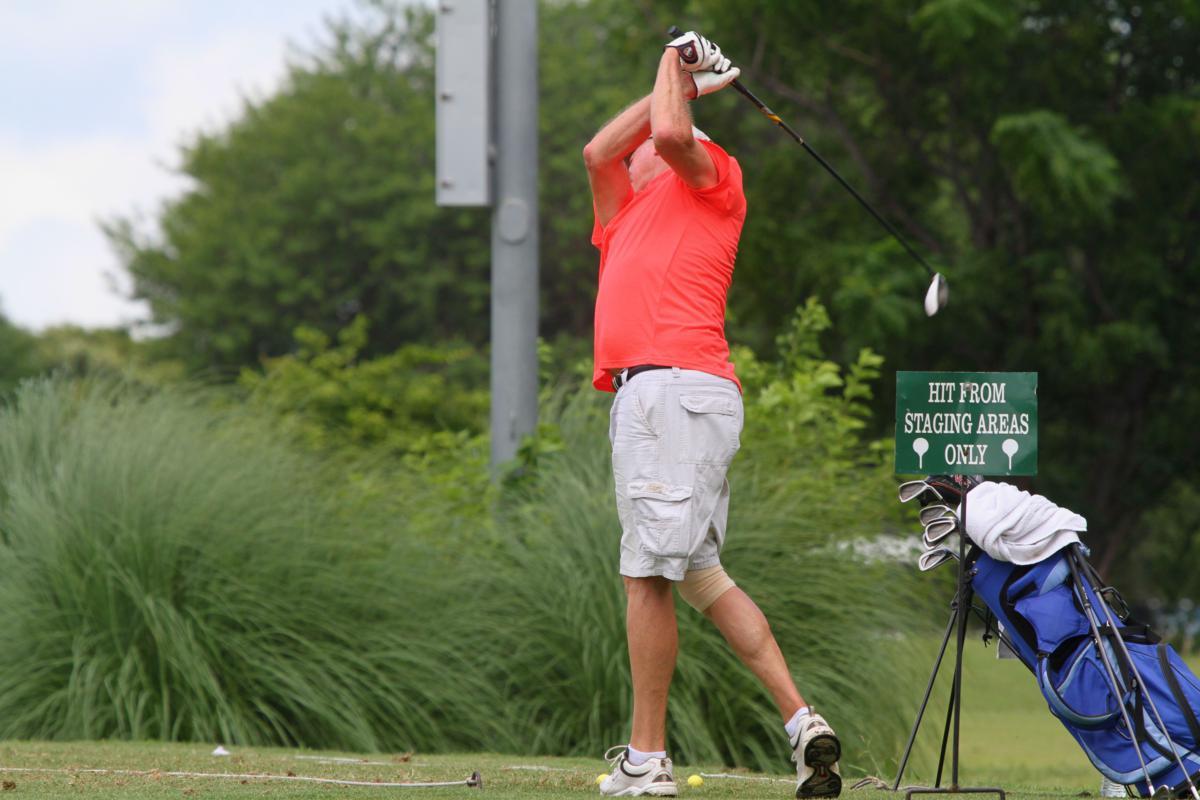 In the mid 80s, former Mayor of the City of Temple, John F. Sammons Jr., decided to redesign the entire course that is now known as Sammons Golf Link; today's design is a reflection of this original idea. This 18-hole golf course offers daily rates for juniors, adults and seniors. Wildflower Country Club is surrounded by a tranquil and pristine atmosphere, offering camaraderie and fun with championship golf, swimming, tennis and a dynamic calendar of activities. This world-class country club features six lighted tennis courts for juniors and adults and the Wildflower Golf Course, Temple's primary 18-hole course nestled amongst rolling green hills and natural ponds.
Sports: Golf, swimming, tennis
Frank W. Mayborn Civic and Convention Center
Located in the heart of Central Texas, Frank W. Mayborn Civic and Convention Center has previously hosted world-class sports events such as roller derbies, wrestling and boxing matches and tournaments, and fitness competitions. The convention center strives to provide top-notch banquet and meeting facilities, accompanied by outstanding customer service. The facility's on-site events coordinator and trained event staff work together to ensure every detail is taken into consideration in order for event success.
Sports: Roller derby, wrestling, boxing, fitness competitions
Things to do in Temple
Oh, the inevitable: The buzzer sounds, and the basketball game ends; the ninth inning comes, and soon the dust clears on the baseball diamond; match point is played, and it's time to step off the tennis court. Luckily, it is also inevitable that players, coaches and families will find a variety of fun activities in Temple. Perhaps you will want to take in a little music at The Bloomin Temple Festival, or stop by the Texas Early Day Tractor Show. And if these spots aren't enough, kids will enjoy a day at Lion's Junction Water Park. And if they're not tired out after splashing around in the sun, parents can take them for a game of laser tag at Spare Time Fun Center. Long story short: There is a lot to in Temple—and we haven't even touched on outdoor recreation. Visitors might want to take a swim at Temple Lake Park or embark on a self-guided tour through the city's Historic District. Indoors or under the sun, prepare to have an exciting stay in Temple, Texas.
Planner Perspective
Bad Boys Billiard Productions has hosted the BCAPL Texas State Billiards Championships for the past four years at the Mayborn Convention Center in Temple, Texas.  As coordinator of the tournament with over 850 players, it has been a pleasure to work with the capable staff of the Temple CVB as well as the convention center.  In Temple, you get the friendliness and enthusiasm of a small town with the expertise of a big city.   Our relationship with the Temple CVB has enhanced the success of our tournament every year! I can honestly say as a person who deals with over 20 locations a year, from small Casino's to large casino empires such as Caesars properties, the people of Temple CVB are the most friendly, professional, and family style group we work with.
BadBoys Billiard Productions: Ric Jones (Director of Rules and Referees)
 As the Coordinator of the 2017 Southwest H.O.G. Rally held in Bell County this year, it was a privilege to work alongside the dedicated professionals of the Temple CVB.  Their staff played an integral part in the success of the Rally, which registered over 1,100 attendees at the event.  The personal attention provided by their organization, along with the competent and friendly staff of so many Temple hotels, made my job as Coordinator so much easier!
2017 Southwest H.O.G. (Harley Owner's Group) Rally: Fred McKay (Rally Coordinator)
How to Get to Temple
By Car: Interstate 35 runs straight through Temple. In addition, Highway 190 and Routes 53 and 190 are other major arteries.
By Air: Austin-Bergstrom International Airport is situated in the state capital, 81 miles away. Though this is the closest airport offering international options, domestic airports include Killeen-Fort Hood Regional and Waco Regional, both of which are within 46 miles from Temple.
Contact Information
Company Name: Temple Convention & Visitors Bureau
Sports Sales Manager: Diane Jones
Title: Sales & Marketing Specialist
Telephone: 254-298-5949