A roundtable discussion with tourism leaders on the value of esports
Convention and visitors bureaus (CVB) and their respective sports commissions across the globe play critical roles for their unique destination's marketing and development for tourism—be it for business or pleasure. These not-for-profit organizations are the first step to organizing and promoting events, whether that be a convention or an esports tournament. We sat down to talk esports with Igor Bakovic, director of sports at DuPage Sports Commission in suburban Chicago; Loren Gold, executive VP at Greater Raleigh CVB; Nick Kleva, director of sports development at Visit South Bend Mishawaka; and Matt Wilson, senior VP of sports & events at Arlington (Texas) Sports Commission. Each of these destinations is renowned for their strong presence in the esports industry. Dive into our roundtable discussion to learn how these CVBs are pushing the industry at a localized level.
Meet The Panel

Esports is still a mystery to many within the tourism industry. Should more CVBs and sports commissions be paying attention to this market?
Loren: Most destinations are acutely aware of what [esports]is and how impactful it can be if embraced and harnessed with purpose. What most CVBs and sports commissions need to be paying for—not just attention to—is funding an esports commissioner division to develop a solid esports strategy, getting their stakeholders and venues "esports ready" through education and helping to assist and support youth esports programs. The days between the larger hosted events are then filled with local and regional esports programs and events from school programs to corporate leagues. This is very similar to the strategy around traditional ball and stick sports. Local and regional partners become a gateway to larger events within their given competition community.
Igor: I find that many sports commissions and CVBs are very curious about the esports industry, but at the same time are also trying to find those similarities on how esports could mirror traditional sports for those that are just getting familiar with the industry. Sports commissions and CVBs focus on a combination of room nights, economic impact, attendance, overall experience, as well as the community footprint. For some of the smaller esports events, you can have participants competing without physically being together at a venue.
How are destinations like yours improving awareness of esports?
Nick: We were on the front end of this movement with one of the first facilities in the Midwest. I have attended a couple of sports-specific shows to get the word out about Bendix Arena and we have advertised it in multiple publications. The facility also brought on Xfinity as a naming rights sponsor. From all of that, we made a big splash in getting the name out there and in front of the tournament organizers.
Loren: Early investment. A solid strategy. Officially organizing local thought leaders through an organizing committee. Continued commitment and investment from private, public and academic partners. Media and industry relations. Community awareness programs and having esports be a part of a bigger 10-year tourism strategic plan.
Igor: We are consistently looking to bring more esports events to DuPage County. In addition, we are also working with our existing rights holders who have previously hosted esports events at our venues to see how we can assist them with growing their events, making them more efficient or cost-effective as well as assisting with various aspects that bring additional value to the overall experience.
Matt: Esports Stadium Arlington is still the largest dedicated esports facility in North America. However, that's not enough. What we have done is host some of the largest and most visible esports events in the world. People are experiencing these events live and in person–there is no substitute for that kind of energy and electricity. It's really something to see.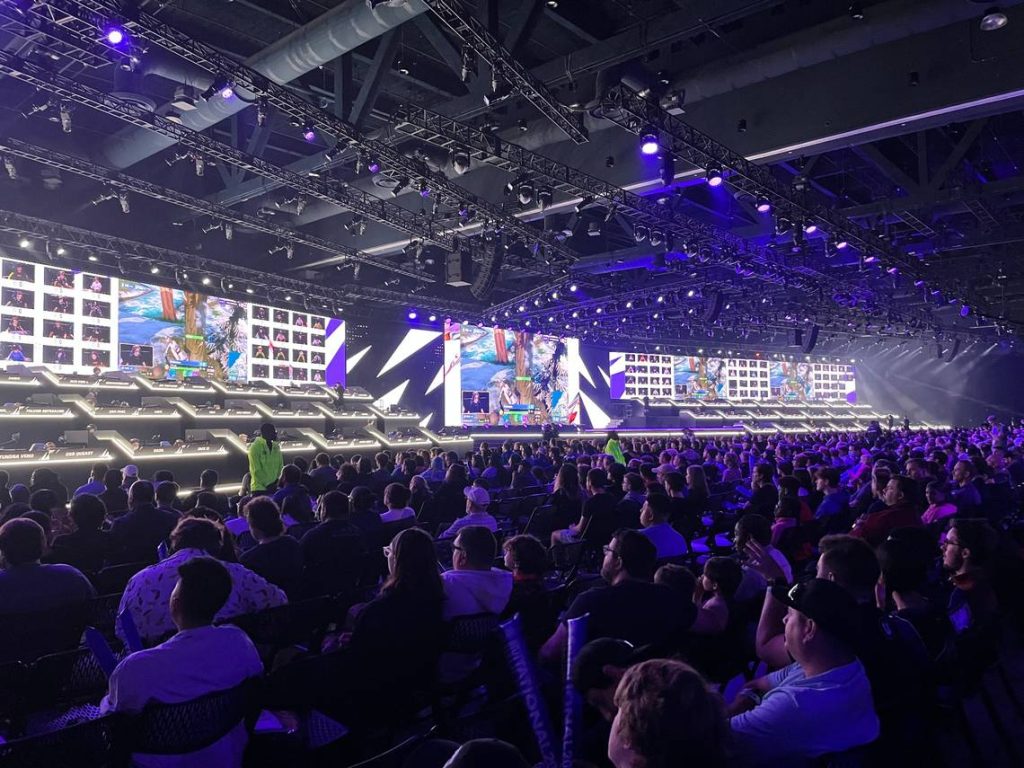 With dedicated Esports facilities, what is the relationship between them and your CVBs and sports commissions?
Nick: Bendix Arena is located inside a convention center, so they are selling the space just as much as we are. It is unique in the sense that there is room to add-on to the tournament with panels, speakers, recruiting fairs, etc. because there is extra space available. It was a huge investment for the city, so we are collaborating on any events that we can host at the facility.
Matt: Hand-in-hand since day one. The original idea and concept had their beginnings here and we've worked together with Esports Stadium Arlington for the entire existence of the stadium. We're incredibly proud of the work that they have done to bring high-profile events to town, and we work to help make those things happen. Team effort all the way.
Igor: We have a great relationship with Scrimsas well as their founders and owners Catherine Sarrett and Joseph Moseley. Within the last two years, the DuPage Sports Commission has collaborated on several events that have been hosted at Scrims. I'm a firm believer that to grow esports at the grassroots level within a community, it's instrumental to have a partner like Scrims. With the various events, weekly programming, esports camps, open play and more, they can bring significant visibility to what the industry is all about.
Esports is considered important for youth and young adults for developing social and emotional learning skills. Do any local area schools or colleges work with these esports facilities on events?
Matt: From the start, the University of Texas at Arlington (UTA) has had significant involvement with Esports Stadium Arlington. From initial planning, practices, and volunteering, UTA has been a great partner. Now we're really seeing great involvement from the local school districts to introduce students to new opportunities.
Nick: We have one local university that has an esports team, Bethel University, which is constantly using the facility for practices and competitions. They also hold high school recruiting events and high school tournaments for exposure. We also have some local high schools that have teams and use the facility in various ways. A lot of educational institutions are using esports in their curriculums because of the learning skills associated with it.
Loren: From what we have discovered, we're mostly observing "work-in-progress" initiatives with Greater Raleigh area public high schools and colleges. This means that some schools have established their own independent esports program, while some are trying to understand how to stand one up. Our LOC is currently exploring ways to fund and deliver guidance to local schools through a "coaching-the-coaches" lens. We believe that educating volunteers, parents and school and community leaders on how to stand up and maintain a sustainable youth esports program is going to be the best long-term strategy for our youth and young adults. Our local schools and their programs have been able to, at times, serve in voluntary roles with the game publishers and producers when events have come to Raleigh. Our forthcoming esports production and performance center at NC State University will be a major catalyst, not only for the UNC System but for student internships, job training and additional engagement with the private esports sector.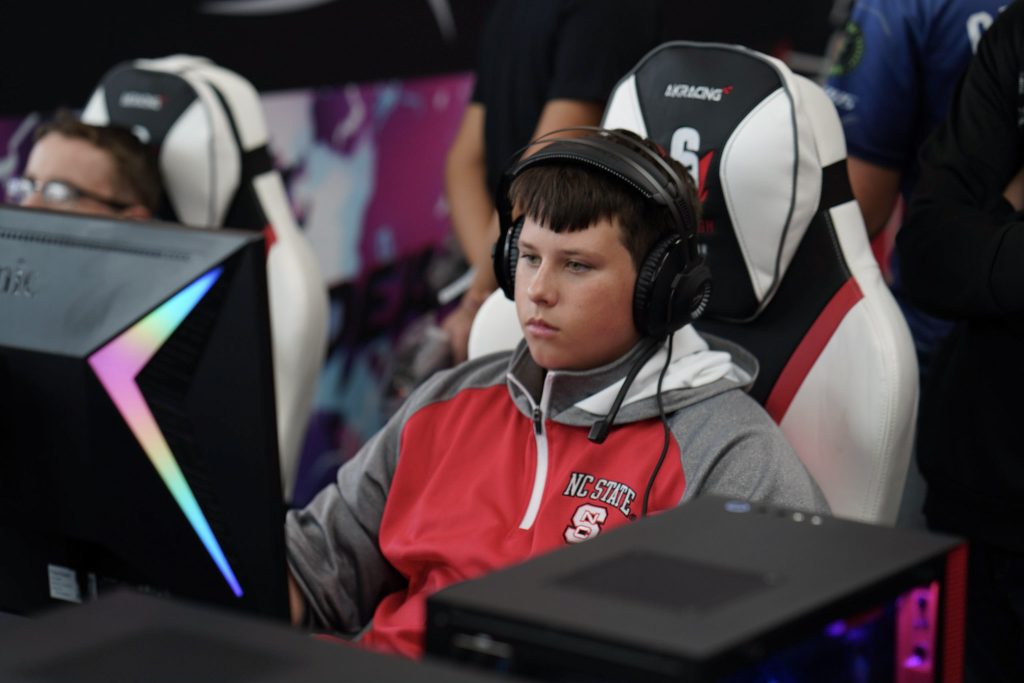 Are you aware of any hotels or ballrooms hosting esports events in your area?
Igor: Our Westin Chicago Lombard is host to Frosty Faustings, one of the largest esports events in the Midwest. Earlier this year, approximately 3,500 people attended—the largest one yet—and is going to host in 2024. The event took up every inch of the event space as well as the majority of the 500 guest rooms the hotel offers. There is potential to host additional events with some of our other hotels located in Lisle. Within 10 minutes from Scrims, they pair well with having the ability to host an expo, speaker and educational sessions as well as console game titles. In all, we have several pockets within our county that make it very appealing to host an esports event.
Loren: They do and we are. For the most part, these types of properties are being selected for esports and gaming programs that are offering lower-cost production experiences. Think LAN Party and basic expo tables vs. an arena production with indoor pyrotechnics.
How can your destination and those similarv utilize old and potentially new tourism-selling techniques to bring planners and organizations on board?
Matt: We are so fortunate to have a facility that not only serves the needs of our esports community but also is a dynamic host for meetings and events. The audio and visual capabilities are off the charts and it's all turnkey. It gives us another fantastic tool in our belt to attract visitors to Arlington. The really cool part is that we're building all around EsportsStadium Arlington. More to do, more to see.
Loren: Developing a successful and sustainable esports strategy for any destination is a marathon, not a sprint. There is no one-page playbook, as every destination is unique in many ways. A long-term commitment and funding from key stakeholders are essential. External esports destination consultants can help jump-start the process and put a destination on the right path. Destinations must think about partnerships first vs. transactional-only results.
Nick: It's all about awareness and education. Many people we talk to don't understand the concept of competitive gaming. Everyone thinks it's solely social activity to do with friends, but once they realize the motor skills associated with gaming and that students can earn college scholarships, the conversation changes.