As the sports tourism industry has grown, so has the size of the sports destination project. These massive developments, sometimes up to $100 million in development costs, require new levels of expert planning, strategic partnerships, political will and community engagement.
In fact, each of the highest-performing sports tourism developments in the U.S. relied on the strength of their strategic-partnerships in the pre-funding and pre-opening phase to secure the political will necessary to obtain the funding and the resources needed to achieve operational excellence. In these same facilities, once open and operational, strategic partnerships have played a vital role in the financial, economic impact and operational success of the venues.
ESPN's Wide World of Sports in Orlando works because it aggregates value for the operating facility, hoteliers, local attractions and the destination. A variety of economic development incentives were employed to support this development.
The Myrtle Beach Sports Center is so successful in part because it is co-located with the convention center and ha s been managed to optimize economic impact. This facility was developed using state-supported convention center development funds.
The 80-acre Rocky Top Sports World in Gatlinburg, Tennessee works for the community because it was developed with strong inter-agency cooperation between economic development, tourism, the school system, and funds from both the county and city of Gatlinburg.
In each of these cases, the destinations were already well-established family vacation locations with millions of visits annually. There were pre-existing infrastructure, hotel bed-tax revenue and pre-existing destination marketing budget. Prior to their development, these cities experienced down-turns in visitor spending in the traditional conference and conventions markets, which led them to complete feasibility studies related to sports tourism facility developments.
But what if you are not in a major tourism destination and want to employ sports tourism as a driver to new levels of economic impact?
Depending upon the size of your community and its destination-marketing infrastructure, there are some obvious potential partners. These may include hotel developers and operators, tourism-focused businesses, the convention and visitors bureau, sports commission, chamber of commerce, hospitals, parks and recreation departments and various other city/county/state agencies such as the school system.
How are you to secure the kinds of partnerships needed to support new investment? It begins with a strategy and plan that properly sequences research and events so that you time your partnership discussions according to the current project development phase.
Below is an example of sequencing for partnership discussions by phases.
Phase I – Early Concept and Feasibility Phase
The economic development commission, CVB, chamber of commerce and like entities are often the early adopters and may join forces to fund feasibility, economic impact, competition and other market research that will likely need to be performed by an independent third-party provider. Landowners, including the school district, local municipality, colleges or universities and private titleholders, may also be interested at this phase and may underwrite site-specific costs.
Phase II – Business Planning and Funding Phase
Once the feasibility and economic impact studies are in, existing partners may agree to step up their contributions. Other potential partners may engage to secure their place in the project such as hospitals, regional sports organizations, hotels, retail and real estate developers and landowners.
Phase III – Near Funded Phase
In this phase, the partnership opportunities expand to those organizations that can benefit from the facility offerings or future traffic to be generated by the facility. These can be tenants, user groups and tournament rights holders, sponsors, the school system and universities. It is important to note that the value of these partnerships tend to be lower here. That's because, at this stage, most potential partners add incremental value, but the core partnerships solidified in earlier phases are those most critical to funding.
To maximize the impact of this approach to building partnerships, you'll need to have a solid plan, a concise vision and mission, and be prepared to confidently answer the most common questions about your project. Many of these questions involve details of the facility after the opening such as ongoing financing, management, events booking, accounting and customer service.
About the Author:
Dev Pathik CEO and Founder of the Sports Facilities Advisory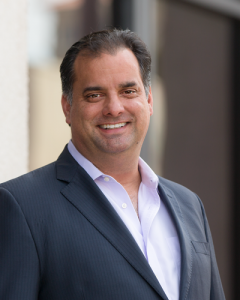 Dev founded SFA in 2003 and is widely regarded as an industry thought-leader who has contributed to the well-being of communities around the world. Dev is a passionate social entrepreneur and innovator who has dedicated more than 25 years to the development of numerous businesses that empower and develop communities. Dev's passion for developing teams and for engaging kids and communities in sport led him to develop the Sports Facilities Advisory. His leadership has produced facilities that integrate traditional sports with special events, adventure sports, education, leadership-development, and amusement to turn early concepts into financeable and sustainable facilities that make a difference in communities.