Fun in the sun is a way of life in this growing metropolitan area of southeast Washington
With 300 sun-filled days offering visitors a year-round paradise, the Tri-Cities are one of the most popular spots for Washington vacations. Consisting of three closely tied cities – Kennewick, Pasco and Richland – and located at the confluence of the Yakima, Snake and Columbia Rivers, the Tri-Cities appeal to recreation and sports enthusiasts as they can bike, hunt, swim, fish, golf and water ski while also playing any sport you can name.
CVB/Sports Commissions Services Offered
Volunteer Staff
PR/Media Assistance
Signage
Site Visits
Transportation Assistance
Mobile Apps
Lodging Services
Grant Programs
Welcome Bags/Gifts
Itinerary Development
Event Planning Assistance
Click on tab to see more information about a specific facility
Columbia Playfield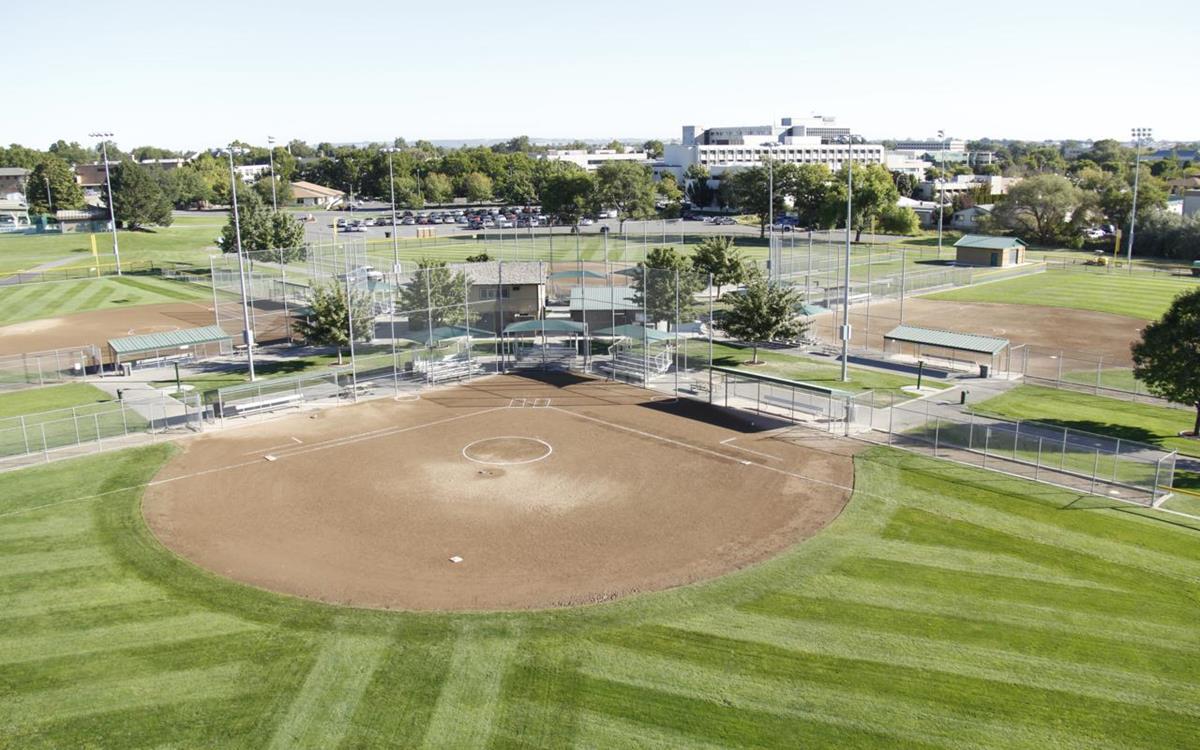 Located in Richland, the Columbia Playfield stretches across nearly 29 acres and is located in the heart of the city. A recent $150,000 grant from the Washington State Recreation and Conservation Funding Board has provided some new fixtures to the park, giving it updated LED lights and aluminum bleachers with fabric covers.
Sports: Softball
Pasco Sporting Complex
This complex, located in Pasco, was designed to host baseball and softball tournaments and contains six softball fields, two sand volleyball courts, a playground area, a water play area and a concession building with restrooms. It can be easily accessed off I-182
Sports: Baseball, softball
Southridge Sports & Events Complex
This 52-acre multi-sports development in Kennewick offers a variety of sporting, recreation and event amenities to enjoy. It offers baseball and softball fields, an indoor sports pavilion, multi-use fields and the Gesa Carousel of Dreams, a world-class piece of art the whole family can touch and ride. The complex houses the Numerica Pavilion, the only indoor sports pavilion in the region, which can be used for both sporting activities and events. The venue is also home to a 30-foot 6,000-pound steel column recovered from the World Trade Center Twin Towers which is part of a WTC Memorial.
Sports: Baseball, softball, basketball, lacrosse, soccer, volleyball, gymnastics, futsal, pole vaulting
Toyota Center
This multi-purpose arena in Kennewick is home to the Western Hockey League's Tri-City Americans hockey team and the American West Football Conference's Tri-Cities Fire professional indoor football team. The center seats 7,715 for concerts, 6,000 for hockey and 2,099 for theater shows. It is also utilized for banquets, ice shows, circuses, trade shows and WWE professional wrestling events.
Sports: Hockey, football, figure skating, basketball, volleyball, rodeo, wrestling, cheerleading, gymnastics
HAPO Center
The HAPO Center in Pasco offers the versatility few event venues can offer to both promoters and the public. The complex features a 38,850-square-foot Exposition Hall and a 43,472-square-foot indoor concrete floor arena supported by a spacious Atrium and three meeting rooms. More than 88,000 square feet of exhibit space is available, making the HAPO Center one of the largest event venues in Washington.
Sports: Equestrian, rodeo, motocross, wrestling, cheerleading, gymnastics, volleyball, martial arts
Tri-Cities Youth Soccer Association Soccer Complex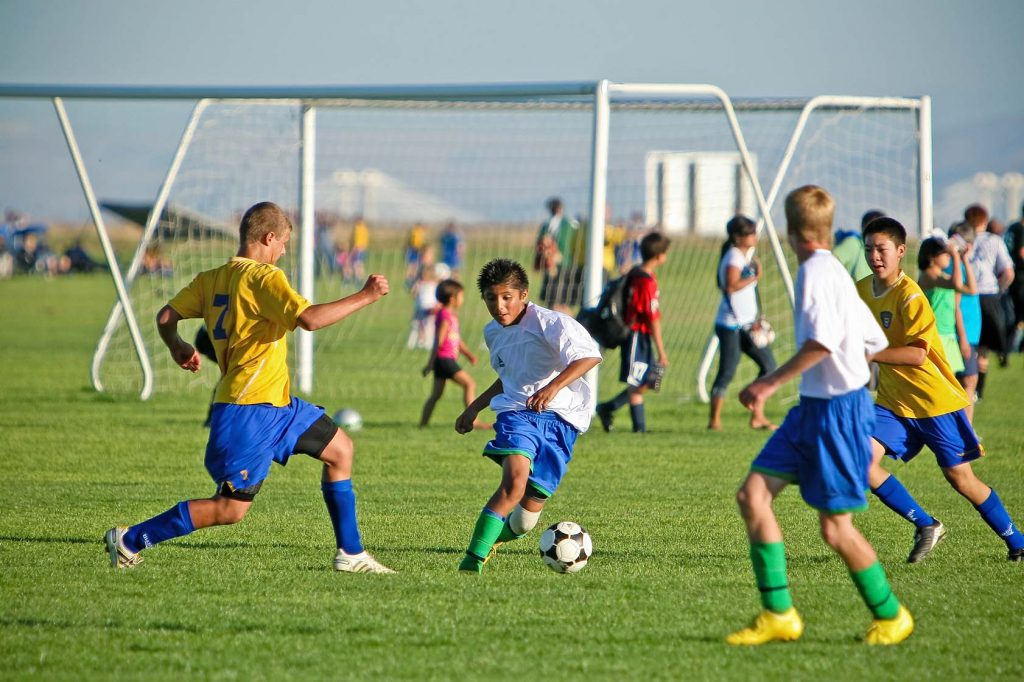 The Tri-Cities Youth Soccer Association hosts regional tournaments and fields teams that participate in tournaments throughout the region. These tournaments are held at the Tri-Cities Youth Soccer Association Soccer Complex in Pasco, a venue that includes fields, office space, a conference room, concessions, equipment storage and restrooms.
Sports: Soccer, lacrosse
Columbia River
The Columbia River stretches across seven states and flows through the Tri-Cities. Visitors can enjoy its beauty up close by taking boat cruises on the river, renting kayaks or paddleboards, bicycling alongside its waters or simply taking a relaxing nature walk along its shore.
Sports: Fishing, boat/jet ski racing
Things to do in Tri-Cities
With so many cloudless days each year, outdoor activities are embraced in the Tri-Cities. The mighty Columbia River stretches across seven states and flows through the region enabling visitors to soak in its majesty by taking boat cruises, renting kayaks or paddleboards, bicycling alongside the river or simply taking a relaxing nature walk beside its waters. The Gesa Carousel of Dreams in Kennewick is a treasured work of quality art and is quickly becoming a destination for locals and visitors. Hand carved in 1910, the carousel horses have been fully restored and are ready to take your family for a ride in a picturesque location. The REACH Museum in Richland is a dedicated institution, promoting education for all ages. Visitors can experience the geological impact of the Ice Age floods and basalt lava flows and also learn about the Manhattan Project and its continuous influence on the region. Manhattan Project National Historical Park is a commemoration of the top-secret Manhattan Project, which took place during World War II. The park tells the story about the people, events, science and engineering that led to the creation of the atomic bomb. Few National Parks interpret science and technology, making Manhattan Project National Historical Park one of our nation's most unique parks. Bechtel National Planetarium at Columbia Basin College provides lifelike high-definition images and sound using the most state-of-the-art projection system in the Pacific Northwest. The 36-foot panoramic viewing dome can simulate a 3-D effect without the need for 3-D glasses.
The Tri-Cities have hosted numerous notable events of late, including the 2019 National Softball Association of Washington Girls Fastpitch State Championship at Columbia Playfield, Pasco Sporting Complex, Southridge Sports & Events Complex and other surrounding venues; the Triple Crown Sports Father's Day Slugfest; the Washington Interscholastic Activities Association State 3A/4A Volleyball Championships in 2017; the USA BMX Gold Cup Championship Northwest in September of 2018 at the Columbia Basin BMX Track; and U.S. Club Soccer's Northwest Regional Cup in 2015 at the Tri-Cities Youth Soccer Association Complex.
Planner Perspective
The Tri-Cities is a very hospitable and welcoming community. The facility and lodging staffs are easy to work with and everyone rallies around the tournament to make it a successful event.
National Softball Association of WA: Steve Jensen
How to Get to the Tri-Cities
By car: The Tri-Cities is centrally located among all of the metropolitan areas of the Pacific Northwest including Seattle, Tacoma, Vancouver, and Spokane in Washington; Portland, Oregon and Boise, Idaho. The average drive time from the aforementioned cities to the Tri-Cities is 3.5 hours by car. The Tri-Cities are also accessible by bus and train.
By air: The Tri-Cities Airport in Pasco offers dozens of flights daily. Commercial airlines offer direct flights from Seattle, Salt Lake City, Denver, San Francisco, Phoenix/Mesa, Arizona, Minneapolis, Los Angeles and Las Vegas.
Contact Information
Company Name: Visit TRI-CITIES, WA
Telephone: 800-254-5824