Top-flight sports venues, scenic virginian landscape and great fun awaits teams in Richmond
Book your next team trip to one of the nation's oldest cities and experience a combination of high-quality athletic facilities and a lively city brimming with culture.
The best sporting events aren't all about sports – in fact, your team's tournament will only be one highlight of your trip to Richmond. The Richmond Region is a vibrant, authentic community that uniquely blends 400 years of history with an amazing culture. The scenic Virginian landscape provides the perfect backdrop for team bonding and relaxation after games. Both players and their parents will appreciate a sporting event that offers both a wonderful tournament experience and an unforgettable adventure for the whole family
When planning a sporting event, convenience is key. Richmond is home to several world-class sports facilities with comfortable lodging nearby. Virginia's rolling hills, bustling cities, renowned monuments, home-style food and unique vibe will leave a lasting impact on your travel group – don't be surprised if you find yourself wanting to stay long after the final whistle is blown.
Notable Recent/Upcoming Events
USA Swimming 2019 TYR Pro Swim Series, SwimRVA (April 10-13, 2019)
United States Disabled Golf Association 2019 USDGA Open, Independence Golf Course (May 14-16, 2019)
Spikeball Nationals, River City Sportsplex (October 5, 2019)
International Quidditch Association 2020 World Cup, Glover Park (July 17-19, 2020)
USA Archery 2020 U.S. Nationals & U.S. Open, Dorey Park (August 12-15, 2020)
CVB/Sports Commissions Services Offered
Volunteer Staff
PR/Media Assistance
Signage
Site Visits
Transportation Assistance
Lodging Services
Welcome Bags/Gifts
Itinerary Development
Event Planning Assistance
Digital Marketing
Community Connection
Attendance Building
Pre and Post Production Meetings
Click on tab to see more information about a specific facility
River City Sportsplex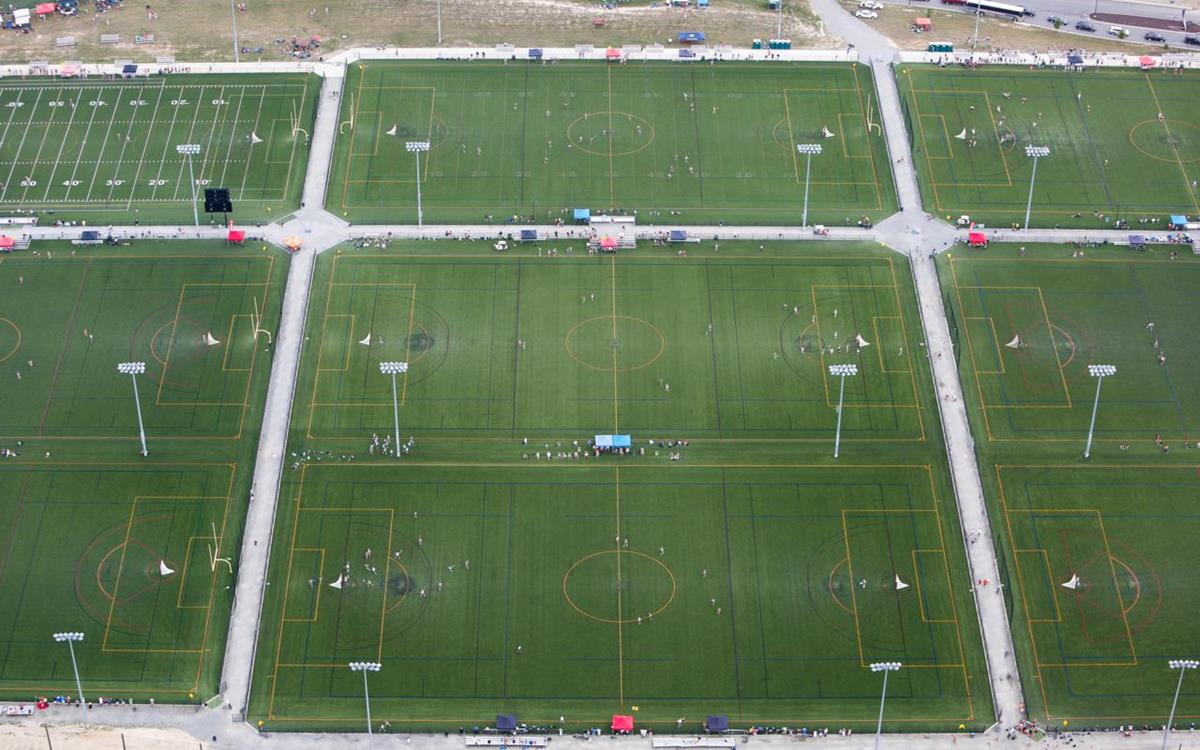 River City Sportsplex encompasses 115 acres of top-notch athletic fields, including 12 all-weather turf fields, all of which are fully lighted as of November 2018. In addition to warmup areas, River City Sportsplex includes a plaza and common area with access to electricity, bleachers on both ends, indoor restrooms and a concession stand. The Sportsplex takes spectators into consideration and creates a pleasant atmosphere for parents and familie s by supplying on-site wi-fi and over 1,200 parking spaces. Your team will play their best under the lights on the high-quality turf before heading back to one of the 20+ hotels located only 10 miles from the complex.
Sports: Soccer, lacrosse, field hockey, flag football
Greater Richmond Convention Center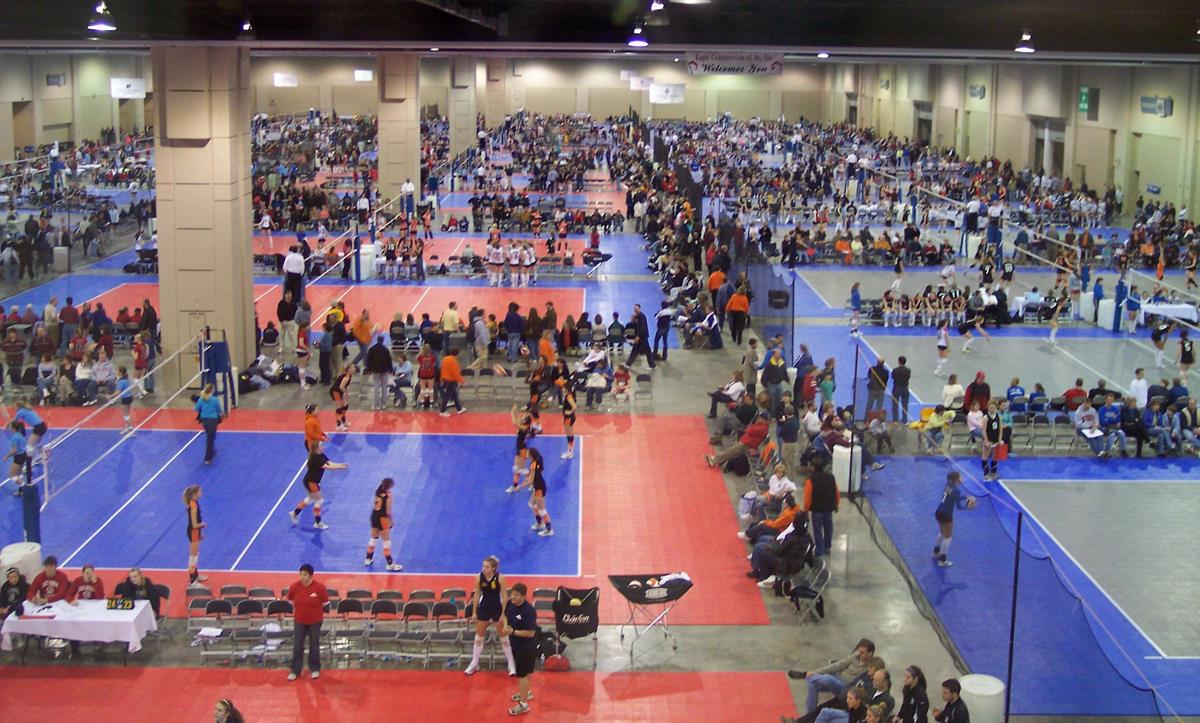 Teams will feel like champions no matter what the score at the Greater Richmond Convention Center, located only minutes from Richmond International Airport. The 700,000-square-foot facility boasts the title as largest convention center in Virginia with 180,000 square feet of exhibit hall space. Spectators will enjoy the 250-seat food court and lounge overlooking the courts, 1,100 parking spots for easy transportation, Cyber Café and business center with free wi-fi access. When it comes to athletic facilities, bigger is better – so why not give your sports team the best?
Sports: Volleyball, cheerleading, dance, fencing, field hockey, figure skating, taekwondo and gymnastics, meetings & conventions
SwimRVA

SwimRVA is the perfect destination for your team's next swim meet. The 54,000-square-foot facility features a 50-meter competition pool that was used for the 2008 Olympic Team Trials, where records were broken by the world's best swimmers. In addition, the facility provides athletes with a warmup pool and a warm-water therapy pool. Spectators will be comfortable in the 700-seat grandstand and will appreciate the five 50-inch HD TVs, free wi-fi access and ample parking space. The state-of-the-art air and water filtration systems, Omega starting blocks and competition venue lighting will inspire your athletes to perform at their best.
Sports: Swimming, water polo
Glover Park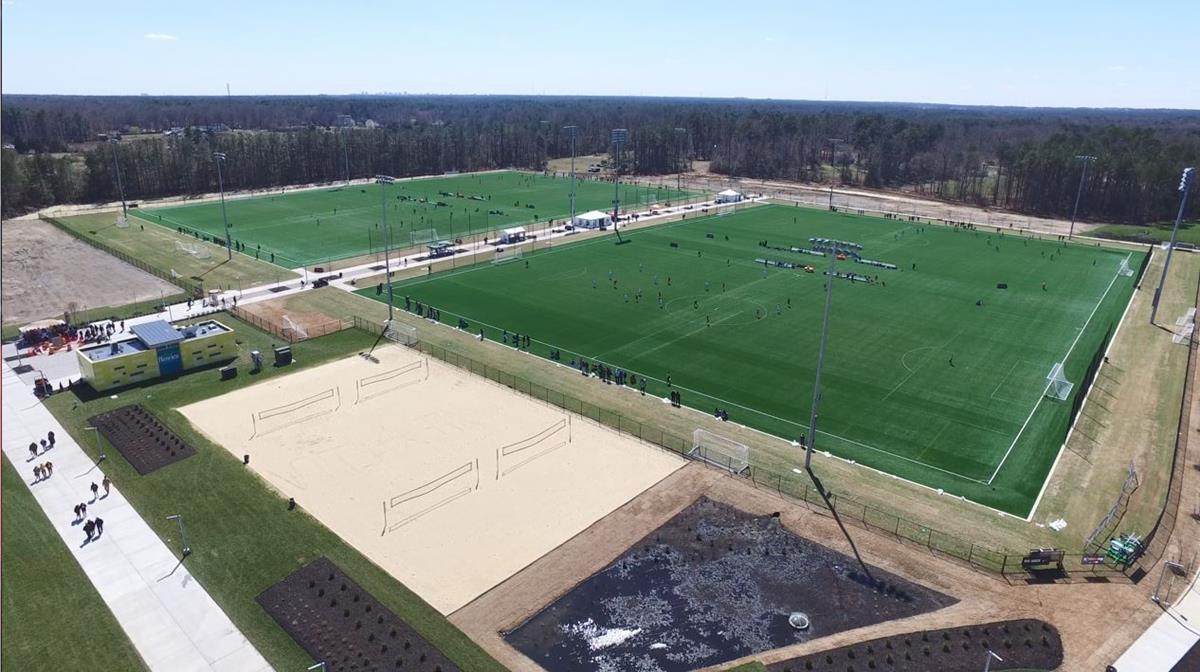 Opened in March 2018, the new 88-acre, tournament-quality athletic complex in Henrico County, features an eight-court premium sand volleyball facility and four lighted multi-purpose organic infill synthetic athletic fields.
Sports: Multi-sport
RF&P Park

This park, which integrates four restored RF&P train cars into its grandstand design, includes three youth softball fields, one 13-and-up baseball stadium, three 12-and-under baseball fields and one football/soccer field. The park's largest facility is Glen Allen Stadium, which seats 850 and has hosted many national tournaments. The stadium includes a full electronic scoreboard, a lighted playing field with a tarp and bullpens.
Sports: Baseball, softball, football, soccer
Dorey Park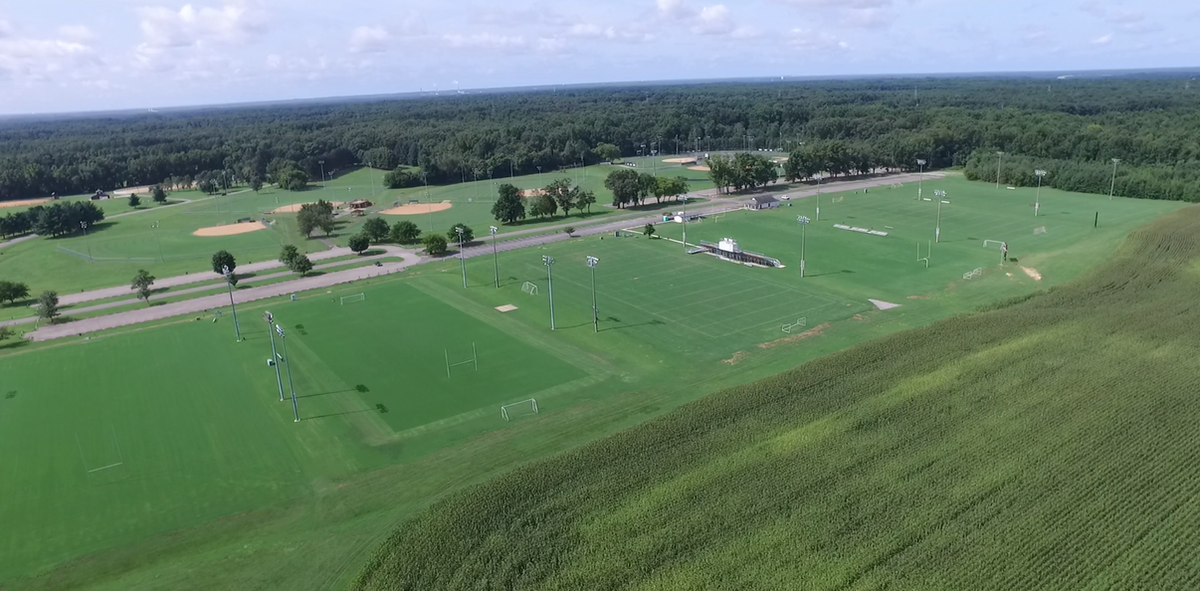 This 400-acre park is conveniently located 10 minutes from Richmond International Airport and features abundant competition fields and amazing amenities for the traveling fan. The park features six (4 slow pitch and 6 fast pitch compatible) softball fields, seven 12-and-under baseball fields, one 13-and-up baseball field and seven football/soccer fields with one field featuring a 500 seat grandstand. There is also an 18-hole disc golf course, five miles of horseback riding trails, a fishing pier and nearly two miles of hiking trails.
Sports: Baseball, softball, football, soccer, disc golf
Things to do in Richmond
Virginia's capital welcomes visitors to explore its group-friendly attractions. Capture historic sightings at the Virginia State Capitol, where the country's oldest legislative body presides. Go on tours of the capitol's exhibitions, all of which tell the story of the nation's legislative system, the state building's founding and its pivotal role in the Civil War. Stay on the history trail with a walk on the Virginia Capital Trail. The capital trail stretches for about 52 miles between Richmond and Jamestown. Whether you're walking or biking along this path, you will encounter various courthouses, forests and rivers. You will even pass through the homelands of presidents William Henry Harrison and Benjamin Harrison and Revolutionary War battlegrounds.
Also a part of Richmond's outdoor attractions, James River awaits those who enjoy white water rafting and boating. This 348-mile wonder starts in the Appalachians and continues into the Chesapeake Bay, making for an unforgettable tour of the city's natural beauty. The King Dominion Amusement Park, just 20 miles away from Richmond, provides another day of outdoor fun. This large attraction features 12 roller coaster, five thrilling rides and different passes every season. The whole family can also enjoy shows at the PEANUT Playhouse. All your shopping can be done at the Carytown Shopping/Entertainment District. This shopping center caters to all your needs, from new clothes to health and beauty treatments to special treats for your team.
Planner Perspective
"Richmond Region Tourism is a powerhouse of resources and services from grassroots bidding to event day launch. Our event transforms into a turn-key success when they host us. As strong partners for almost 17 years, you would be hard pressed to match the customer service and care provided by RRT."
USA Fencing: Connor Shane (National Events Manager)
"The CCL's (Club Champions League) relationship with Richmond Region Tourism is more than transactional.  We are able to share ideas, collaborate, and create a wonderful experience in Richmond for our league members.  Richmond Region Tourism listens to our needs and over delivers with their desire to help make our events one-of-a-kind."
Club Champions League (CCL): Brian Kuk (Executive Director)
"We have worked with Tourism Departments all over the country on large scale athletic events and can honestly say that working with the Richmond Region Tourism team has been incredible.  They have been accommodating at every turn and have helped make our events in Richmond very successful.  Great event venues and great attractions keep all of our participants and fans excited about visiting Richmond every year."
Corrigan Sports Enterprises: Lee Corrigan (President)
How to Get to Richmond
By Air: The Richmond International Airport, located only 8 miles from downtown Richmond, is home to all major air carriers, including low-cost carriers such as Allegiant Air, JetBlue, Spirit Airlines and Southwest.
By Car: Due to Richmond's advantageous location, it's only within a day's drive to half of the U.S. population by Interstates 64, 295 and 95.
Contact Information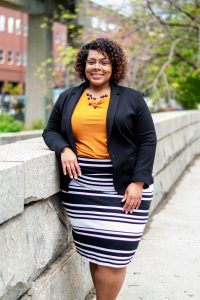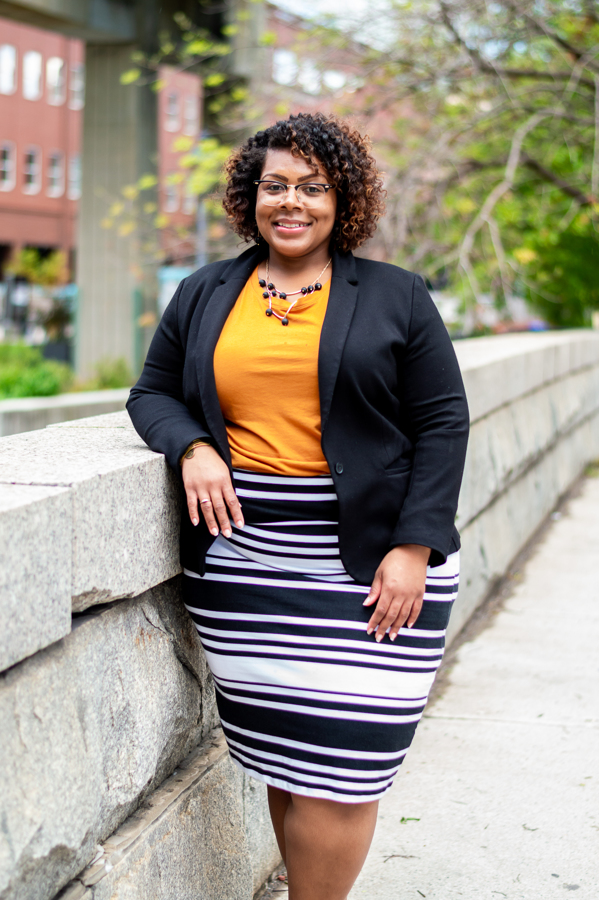 Company Name: Richmond Region Tourism
Sports Sales Manager: Jerrine Lee
Title: Director of Sports Development
Telephone: 804-783-7418