Unforgettable Sports Adventures in Richmond
Top-flight sports venues, scenic Virginian landscape and great fun awaits teams in Richmond
Book your next team trip to one of the nation's oldest cities and experience a combination of high-quality athletic facilities and a lively city brimming with culture.
The best sporting events aren't all about sports – in fact, your team's tournament will only be one highlight of your trip to Richmond. The Richmond Region is a vibrant, authentic community that uniquely blends 400 years of history with an amazing culture. The scenic Virginian landscape provides the perfect backdrop for team bonding and relaxation after games. Both players and their parents will appreciate a sporting event that offers both a wonderful tournament experience and an unforgettable adventure for the whole family
When planning a sporting event, convenience is key. Richmond is home to several world-class sports facilities with comfortable lodging nearby. Virginia's rolling hills, bustling cities, renowned monuments, home-style food and unique vibe will leave a lasting impact on your travel group – don't be surprised if you find yourself wanting to stay long after the final whistle is blown.
Stay on the history trail with a walk or bike ride on the Virginia Capital Trail. You'll encounter various courthouses, forests and rivers.
James River awaits those who enjoy white water rafting and boating. This 348-mile wonder starts in the Appalachians and continues into the Chesapeake Bay.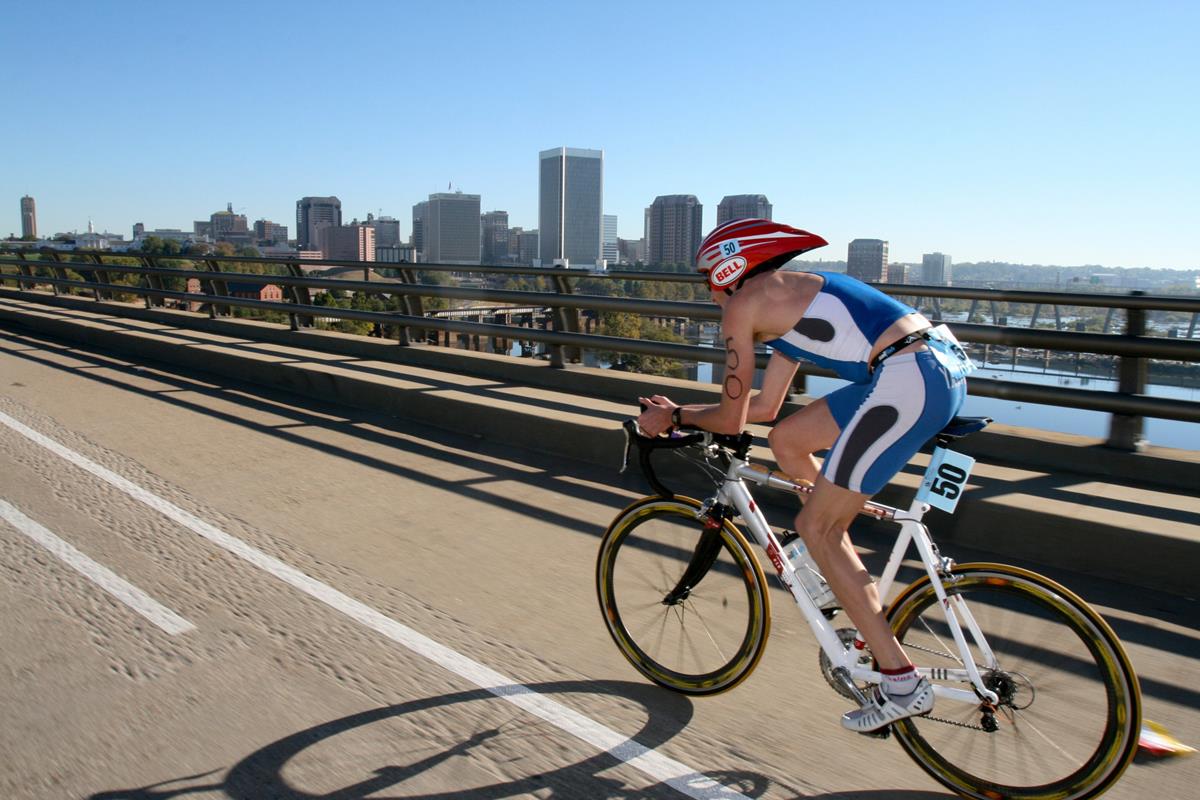 Get a Planner's Perspective
Don't just take our word for it, hear what these planners had to say.
USA Field Hockey loves working with Sports Richmond, VA. The CVB and Convention Center staff are amazing to work with. We can always count on their professionalism and expertise. They always put their clients first, and are constantly looking forward on how to enhance the Richmond experience."
USA Field Hockey
Find Your Perfect Richmond Facility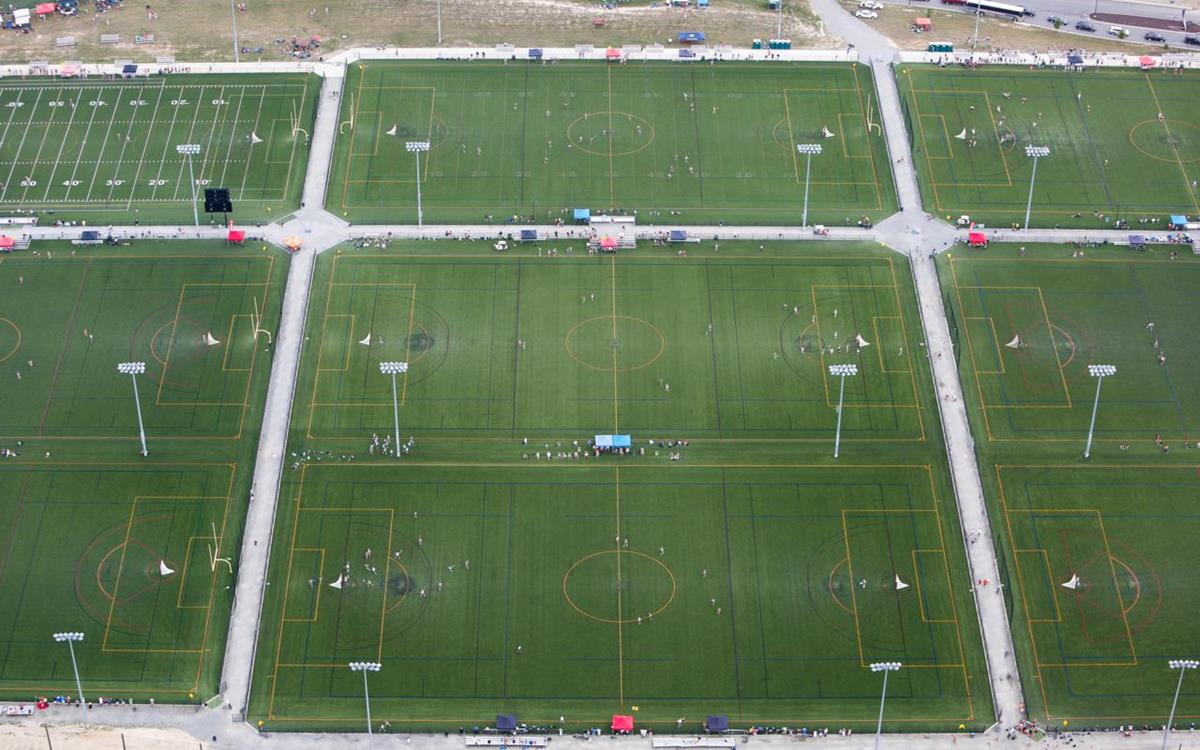 River City Sportsplex
Sports Covered: Soccer, lacrosse, field hockey, flag football
River City Sportsplex encompasses 115 acres of top-notch athletic fields, including 12 all-weather turf fields, all of which are fully lighted. In addition to warmup areas, River City Sportsplex includes a plaza and common area with access to electricity, bleachers on both ends, indoor restrooms and a concession stand.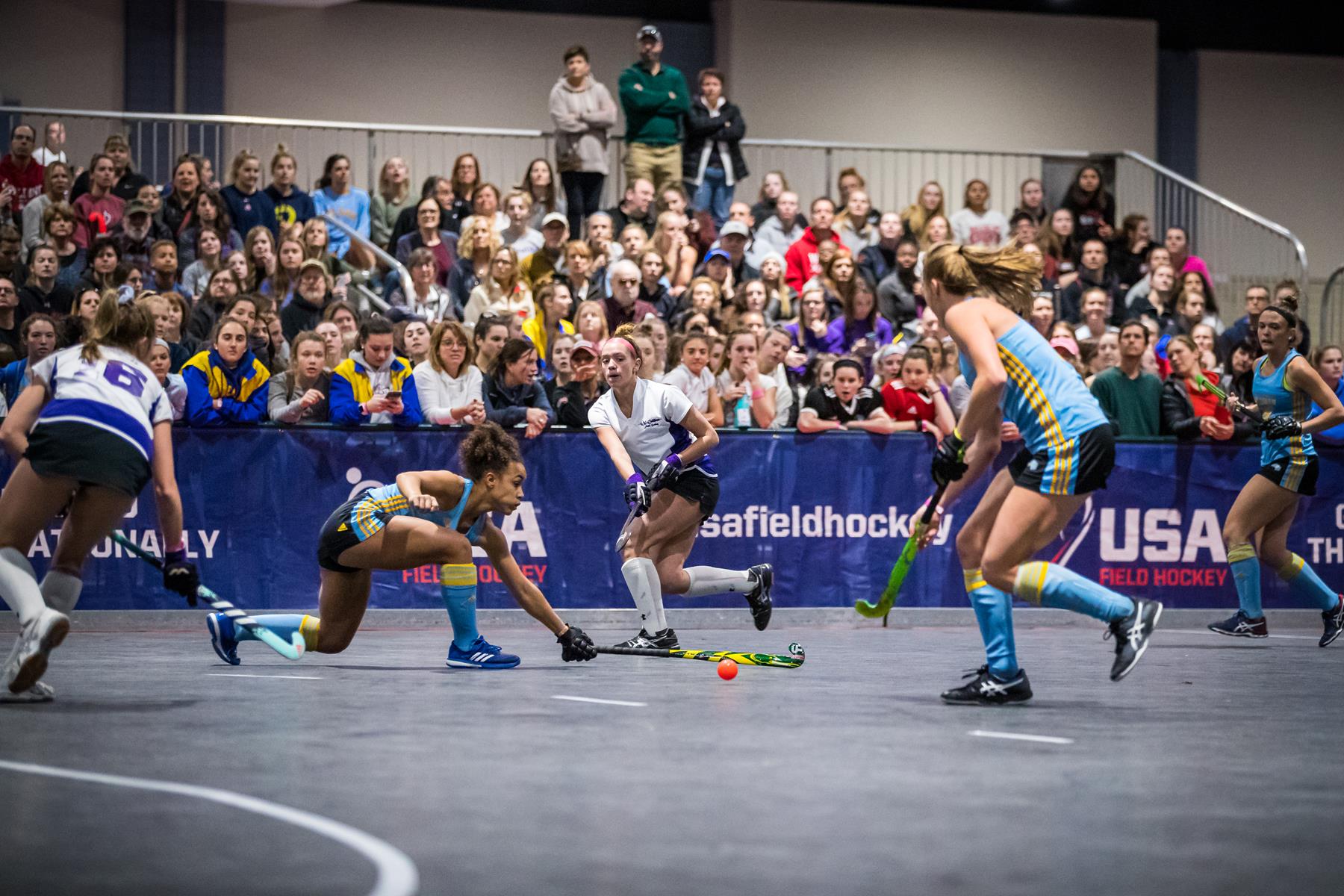 Greater Richmond Convention Center
Sports Covered: Multisport
Teams will feel like champions no matter what the score at the Greater Richmond Convention Center, located only minutes from Richmond International Airport. The 700,000-square-foot facility boasts the title as largest convention center in Virginia with 180,000 square feet of exhibit hall space.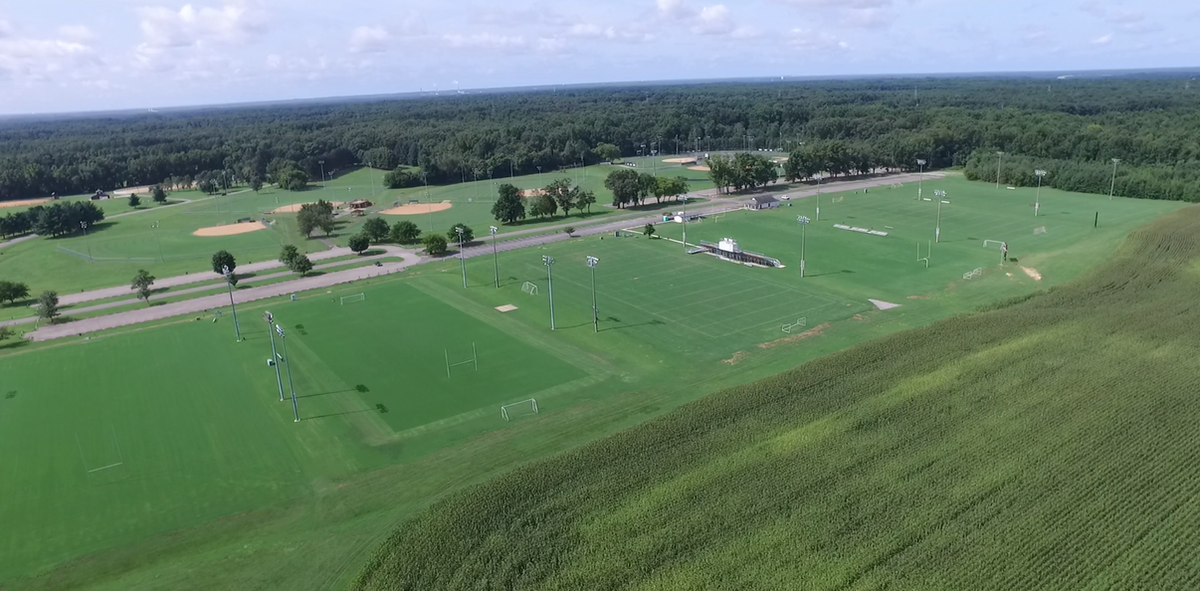 Dorey Park
Sports Covered: Baseball, softball, football, soccer, disc golf
This 400-acre park is conveniently located 10 minutes from Richmond International Airport and features abundant competition fields and amazing amenities for the traveling fan. The park features six (four slow pitch and six fast pitch compatible) softball fields, seven 12-andunder baseball fields, one 13-and-up baseball field and seven football/soccer fields with one field featuring a 500 seat grandstand. There is also an 18-hole disc golf course, five miles of horseback riding trails and hiking trails.
What are you waiting for?
Let Sports Planning Guide help you plan the perfect event.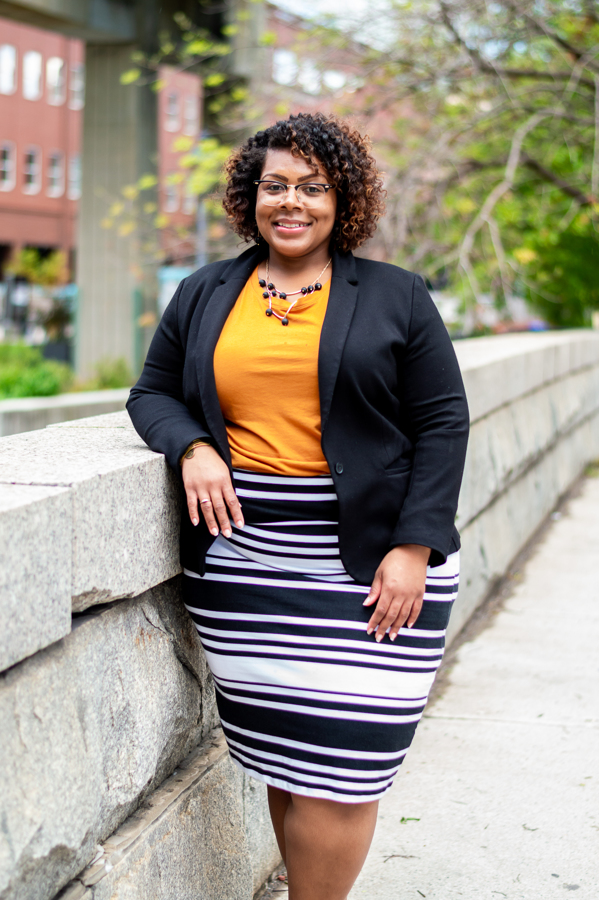 Jerrine Lee
Director of Sports Development