Outstanding venues and local expertise are key reasons event holders are returning to Virginia year after year
From the mountains to the coast to urban and even rural areas, Virginia has enjoyed hosting events in every region of the state. If it's a competitive sport, Virginia has a long history of hosting. When the AAU Junior Olympic Games return to the Hampton Roads area from July 29-August 8, 2020, it will mark the Hampton Road Sports Commission's 6th year hosting this major event. As the showcase event for the AAU, the games are the largest national multisport event for youth in the United States, with competition in more than 30 sports and numerous event categories. The event attracts 15,000 athletes to compete. The 2020 games will feature competitions in Chesapeake, Virginia Beach, Norfolk and Newport News. Six venues will be used.
From May 15-17 in 2020 the Richmond Sports Backers will host the 12th Annual Dominion Energy Riverrock. This premier outdoor event brings elite athletes to Richmond competing in bouldering; trail running, mountain biking, kayaking, SUP, freestyle bikes, and Ultimate Air Dogs dock jumping. Making this event different is the free concerts that happen throughout the festival. A dozen entertainers are scheduled with headline acts performing Friday and Saturday evenings. More than 100,000 spectators attended the 2019 event with many trying their hand at a new sport.
No stranger to long running events, Richmond Sports Backers will be hosting the 43rd running of the VCU Health Richmond Marathon November 14, 2020. It's a Top 25 Boston Marathon qualifying event and produces Olympic Marathon Trials qualifying times for top athletes. Along with the marathon, a half marathon and 8K attract a total of 20,000 participants, representing every state and a dozen countries.
In 2020 Triple Crown Baseball will celebrate its 26th season. The history of inspiring young athletes at prestigious events has gained Triple Crown Baseball an outstanding reputation. The Capital City Invitational will be held April 4-5, 2020 and is an invitation tournament for teams of 9U and 10U, 11U, 12U, 13U and 14U. Nine parks with multiple fields from Richmond and Henrico to Glen Allen and Ruther Glen will host the event. Triple Crown Sports United States Baseball Championship will take place July 17-22 and 23-28 in multiple fields throughout Henrico County.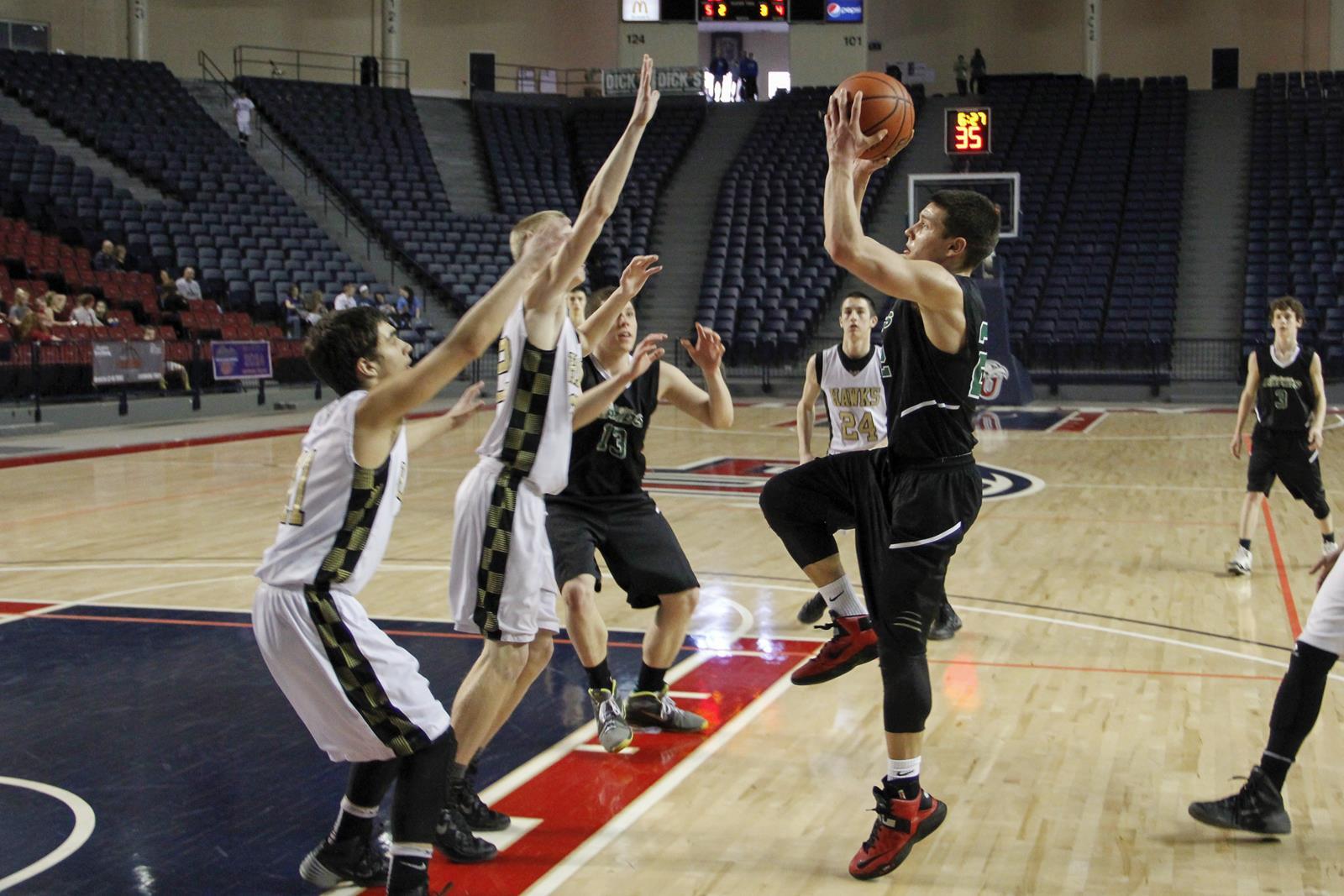 Lynchburg too is adept at hosting events over multiple years. March 17-21, 2020 will mark the 14th year they've hosted the East Coast Homeschool Basketball Championships. This national athletic event attracts 1,500 athletes and provides a forum to showcase the talent of homeschool athletes. The action takes place in The Vines Center on the campus of Liberty University. There's seating for 8,000 spectators to enjoy the play, while the ballers have three practice courts, and four locker rooms.
The State Games of America is held every two years on the odd year. Although the host area changes regularly, it was Lynchburg's excellent venues and expertise that brought the event home in 2019, a first for Virginia. The event featured competition in 50 sports between 11,000 medal winners from 30 State Games. It was a community, area and state effort. Virginia Amateur Sports, Liberty University, the City of Lynchburg and others all contributed.Attracting an event of this magnitude requires a full array of partners working hand-in-hand.
Here's another example of how venues and expertise turn a onetime event into a multi-year commitment. It was recently announced that Roanoke and Virginia's Blue Ridge Mountains will host the Carilion Clinic Ironman®70.3® on June 7, 2020. The area will serve as multi-year host. General registration for the 2020 event is underway. A 1.2-mile swim, 56-mile road cycle ride and 13.1 mile run will more than double the distance of an Olympic triathlon. They're all part of the Ironman 70.3. Virginia's Blue Ridge Mountains have a long history of endurance events. The area is now an official IMBA Silver Level Ride Center, positioning them as a leading East Coast Mountain Biking Center.
Another first time hosting that will be a multi-year event is The Presidential Cup Short Track Speed skating Competition. The Prince William Ice Center in Woodbridge is the host venue. More than 100 skaters participated in the inaugural 2019 event. The race is one of five in the Northeast Series designed to improve racing development.
It takes multiple venues in numerous communities throughout Northern Virginia to host the Women and Girls in Soccer Tournament (WAGS). The 1st Annual WAGS Tournament was held in fall 1975. Teams from Eastern Pennsylvania, New Jersey, New York and Canada competed. Today with 200 teams and 4,000 players, the competition is the largest girls soccer tournament in the United States. More than two dozen venues are being used with many having multiple fields. Seventeen Northern Virginia communities welcomed players to their facilities.
For 21 years the Town of Culpeper and Culpeper County have hosted the HITS Culpeper Show Series. For six weeks of shows between April and September, 500-600 athletes per show compete for $1 million in prize money in Premier Hunter/4th Level Jumper events. There's also US Equestrian Federation (USEF) rated classes each spring, summer and fall. Located just one hour from Washington, D.C., in the heart of Virginia's Horse Country, the charming town of Culpeper has a tradition of horse sport. HITS Commonwealth Park is where the action will take place. The venue offers a 100-acre Show Facility with 500 permanent stalls, six rings for competition and an onsite restaurant.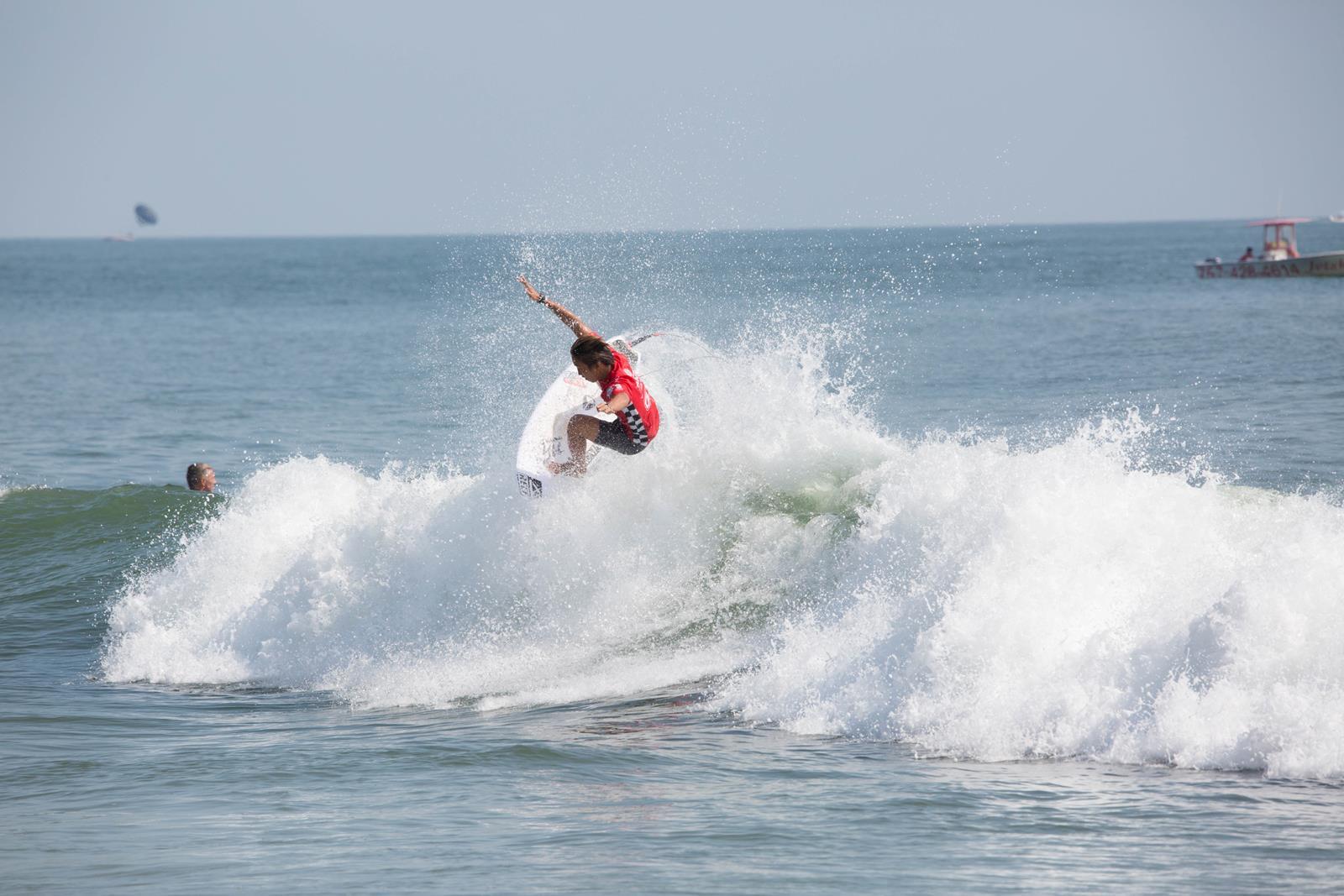 The East Coast Surfing Championships might be the granddaddy of Virginia sporting events. August 2020 will mark the 58th year Virginia Beach has hosted the event. Almost 2,000 athletes will participate in a variety of beach sports. Menehunes and Masters will compete in the surfing competition, while beach volleyball players will be challenged by the beach's deep sand. There are also a boardwalk 5K run, street and ramp skate contests. A swimsuit contest, food and drink concessions and live music on the beach add to the beach feel.
The North American Sand Soccer Championships began as a Virginia Beach local tournament in 1994 with 26 teams, but soon gained a reputation as a class event. As Professional Beach Soccer grew, so did the tournament. In 2019, 10,000 athletes competed with the total operation utilizing 1.5-miles of beach.
Many when they hear Martinsville think NASCAR. However, baseball, soccer and ultimate have a strong presence in the area as well. The USA Ultimate Atlantic Coast Division 1 College Men's & Women's Regionals will be held at Smith River Sports Complex for the eight straight year, returning for action on May 2-3, 2020. The multipurpose athletic and recreational complex features six fields. 32 teams will compete, with Saturday serving as the group stage to determine seeding for Sunday's bracket play.
Infinity Downs Farm in scenic Nelson County will host its fourth Spartan Virginia Super and Sprint Weekend in October of 2020. The signature obstacle course races feature 8-10 mile and 3-5 mile runs. Virginia's Blue Ridge Mountains provides the 8,000 athletes fine views and lush landscapes.
To learn more about Virginia sports venues and expertise visit online at SportsVirginia.org