Volunteers make up the majority of the workforce for all type of sporting events, from fundraising marathons and community football games to large events like the Olympics. Volunteers are the face of your sporting events and they are the people your athletes and spectators will interact with the most, making them an integral part of the experience your event offers. Because of this, volunteer management is essential to any sporting event's success.
Confused and unprepared volunteers can not only negatively affect your event operations but your team's reputation as well. That's why it's important to prioritize your volunteer management and ensure your volunteers are equipped with all the information and tools they need to deliver an amazing experience. This quick guide will walk you through how to create and manage a winning team of volunteers.
Here is a quick overview of what we'll cover:
Create clear volunteer roles and responsibilities.
Match volunteers to the right roles.
Train your volunteers ahead of time.
Maintain engagement levels.
Show recognition to high-performing volunteers.
Ready to enhance your volunteer management strategy and put on more successful sporting events? Let's get started!
CREATE CLEAR VOLUNTEER ROLES AND RESPONSIBILITIES
There are a lot of moving parts involved in running a sporting event, from athlete registration and event setup to managing the front gate and selling refreshments. All these moving parts require a team of trained volunteers to ensure that the event runs smoothly.
To properly place volunteers, you first need to create detailed role descriptions and defined qualifications. This can be a time-consuming task; however, once you have created all these roles in a volunteer management solution, you can reuse them over and over again, adjusting things as required.
Here is a list of details to consider when creating volunteer roles and responsibilities:
The Role Title – A straightforward and descriptive title
Description – A general description of what the role is on a high level
Responsibilities – A list of all primary duties and responsibilities of the role
Skill Qualifications – A list of skill requirements that includes detailed physical requirements and prior experience
Certifications – A lists of any certificates or background checks required for the role
MATCH VOLUNTEERS TO THE RIGHT ROLES
Next up is taking those well-defined roles and responsibilities and translating them into your volunteer sign up process to help you easily match the right volunteers to the right roles. Your online volunteer sign-up form should collect all the information you need to do a preliminary screening of your volunteers.
This information should cover:
Basic Personal Contact Information
Availability
Skills
Interests
Certifications
Any Preferences
All your form fields should sync up with the role requirements you have created in your volunteer management solution. By doing this, you will be able to filter your applications by roles quickly.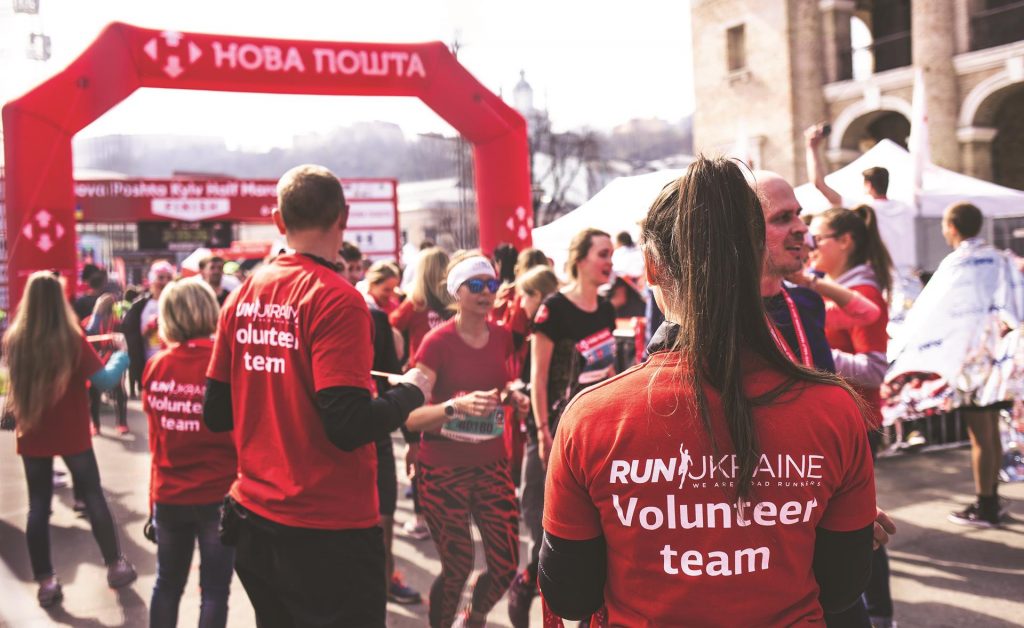 Look for a solution that offers best-match technology, which assists in this process by recommending the best matches for each role based on your preset requirements. Assigning volunteers to roles they are both interested in and qualified for will help your sporting event go smoothly and will ensure that you retain those volunteers for your next event as well.
TRAIN YOUR VOLUNTEERS AHEAD OF TIME
No matter what type of sporting event you're holding, it is imperative that you equip all volunteers with the necessary health, safety, and emergency training. Volunteers should know what to do when something happens.
Scheduling mandatory training shifts for volunteers is a good way to track if (and when) a volunteer received training. You can choose to run in-person or online sessions depending on what is convenient for you and your team.
Training should also include important information like:
Volunteers' responsibilities.
Who to contact in case of emergency.
The code of conduct volunteers should follow.
Consider equipping volunteers with a mobile app for event day, allowing them to access all their training documents, event information, and schedules to ensure they have everything they need to thrive.
MAINTAIN ENGAGEMENT LEVELS
As a volunteer manager, you will want to have a direct communication line with all your volunteers throughout the event day. Intuitive event technology solutions make engaging with your volunteers easy with two-way and general broadcast communication features from a convenient mobile app.
Don't forget to stay in touch with your volunteer leading up to the event and after it's done. This keeps everyone informed and engaged in what is going on with your organization. Keep your organization's emails clear and simple, and avoid sending emails to volunteers that aren't relevant to them. Consider sending a monthly newsletter or communication emails that keep volunteers informed of any upcoming volunteer opportunities.
SHOW RECOGNITION TO HIGH PERFORMING VOLUNTEERS
Once your event is over, don't forget to thank all your hardworking volunteers for dedicating their time and effort to your organization's event or cause. Make sure to send out personalized thank-you messages to all volunteers at the end of the event. You may even consider offering your volunteer a little thank you gift or lunch to show appreciation.
It never hurts to make a special effort and recognize your top-performing volunteers with a special public thank you or award. A top-performing volunteer could be someone who completed the most hours worked or the volunteer that went above and beyond to make your event a success.
So, now that you know how to manage your sporting event volunteers, it's time to get to work and start planning your volunteer program! We hope that this guide will help you as you work on planning your next sporting event.
---
By Cassandra Smallman