Coaches, parents face plenty of options when it comes to travel tournaments
By Dan Campana
On an unusually dreary December day in Central Florida, the soccer fields at ESPN Wide World of Sports buzzed with whistles, player chatter and crowd reaction during the Disney Soccer Showcase tournament that went on relatively unfazed by the drizzle that softened the turf but didn't seem to dampen spirits.
Meanwhile, not too far away, the sprawling complex's baseball fields sat silent. Overnight rain and annoyingly persistent light showers took enough of a toll that two days of Disney's New Year's Baseball Classic were postponed.
The rain-shortened tournament prompted officials to refund daily admission fees paid in advance for the two game-less days. Meanwhile, hundreds of players and their families from around the United States made the best of the unexpected free time by, among other things, hitting theme parks or taking an unplanned day trip to the beach.
As Mother Nature proved once again why she's tough to beat – something baseball families know very well – the situation showed that no matter how spectacular a facility might be, there are a lot of other factors that go into making a tournament experience worth the time and financial investment made by families involved in youth sports travel adventures.
Tournament Options
Value, of course, is in the eye of the beholder, which presents a challenge all its own for those who run tournaments big and small across the spectrum of youth sports. Team sport entry fees range from several hundred dollars to four figures, and a portion of that moves onto a family's tab before any flights, rental cars or hotel rooms are booked.
Add into the mix the seemingly endless number of event options, and understanding how best to attract teams certainly becomes an "X" factor. Calling today's tournament landscape competitive might be a massive understatement.
Not long after the calendar flipped to 2020, the website Exposure Baseball Events showed nearly 700 baseball and softball tournaments – spanning the country – on its agenda for the year. Search state or regional level directories online and the number of indoor and outdoor baseball events grows quickly.
The American Youth Soccer Organization, the nation's oldest youth soccer program, has programs in nearly 900 communities in the United States. Its early year events calendar for 2020 listed a bevy of California tournaments, some with legacies dating back to the mid- to late-1990s.
Founded some 130 years ago, the Amateur Athletic Union uses its vision statement to highlight the importance of "offering amateur athletes opportunities to develop to their highest level through a national and local network of sporting events." With approximately 50 sports to choose from, AAU's online calendar features 58 pages of leagues and events ranging from basketball tournaments to gymnastics meets.
Traveling Families
So, how do youth coaches and parents begin to sort out where to play? Not surprisingly, it typically comes down to the competition, cost and location.
Joseph Riccelli and his family have covered more than a few miles thanks to sons Max and Chase. Now 15, Max dabbled in baseball and basketball but is now focused year-round on soccer – the sport he's played since the age of six. The soccer road has taken the Riccellis to camps and tournaments in California, Arizona, Wisconsin, Florida and Indiana. They even traveled to Spain for a camp.
Chase, 13, plays basketball and baseball, with the latter providing the opportunity for him to make the trip to Cooperstown Dream Park in New York, a popular destination for many travel baseball organizations.
"There's a variety of factors, all of which will be individual to each family: Flight cost. Can we make a vacation out of it or see relatives? Can we see other attractions?" Riccelli said, adding "In-N-Out Burger is important to the kids."
Hitting the road for baseball is nothing new for Matthew Pierce's twin 11-year-old boys. In addition to tournament trips around their home state of Illinois, the Pierces have journeyed to Iowa and Michigan and are scheduled to play in Omaha, Nebraska, this summer.
"They have been playing travel baseball since they were seven years old and playing 8U. We have tended to have one, maybe two, hotel trips a year," Pierce said. "They have played for two different organizations, and each had their own philosophies when it comes to tournaments and travel."
Selecting Tournaments
Putting on his coach's hat, Pierce is straightforward about the key priority for plotting out the tournament schedule that stretches from around Mother's Day to the July 4th holiday.
"The challenge is trying to ensure quality competition, a well-run tournament and that the schedule fits your needs," Pierce explained.
Transitioning from the world of Little League Baseball to travel life opened Jeff Wilder's eyes when determining a course for teams, including his younger son's, which rarely played outside of their suburb before they turned 10 years old.
What started as a mission to give youngsters their first opportunities to experience the excitement of tournaments quickly turned into real-world lessons about overbooked events impacted by weather and exacerbated by poor or non-existent communication that left everyone associated with the team irritated.
"I was hoping to find organizations who could demonstrate experience and know-how in running a tournament. Finding that sweet spot of not a rookie organization, but not a 'big box' organization, was always the goal and the challenge," Wilder explained.
And, in Wilder's estimation, nothing demonstrates an organizer's chops better than when weather woes strike a baseball or softball tournament. Memories of frustration are evident when Wilder recalls countless hours of waiting for updates in an era where apps and text messages can instantly keep coaches and parents informed about schedule delays.
"People crave information. If a tournament director can communicate information immediately and decisively, he or she demonstrates both credibility and authority," Wilder said, adding such simple actions build trust and appreciation with the "clients" of a tournament.
Seeking the Best Experience
Mike Clingingsmith is an experienced client who speaks with authority given all he's seen over the years of coaching his daughter Ashley in softball and now mixing his time between coaching and dad-in-the-stands duty with his son Mikey.
Clingingsmith believes creating the best experience possible for players, coaches and families starts with having a tournament director on-site to keep things organized and on time, while also being available to navigate the inevitable hiccups and mini controversies that will arise. Clingingsmith speaks strongly about the importance of communication, the use of officials who keep the focus on the game and the athletes and clear weather policies.
"Every tournament should have a published inclement weather plan that covers every scenario – from rain and snow to field conditions," Clingingsmith said. "Everyone that I know of in the baseball and softball world knows that weather is, and always will be, a variable, even for turf fields. We can't impact the weather, but as parents and coaches, we can ask tournament organizers to rethink their weather policies."
And, while not every tournament host city has the luxury of Disney World as a side benefit to draw teams in, Clingingsmith called on organizers to find ways to add value that extends beyond game time.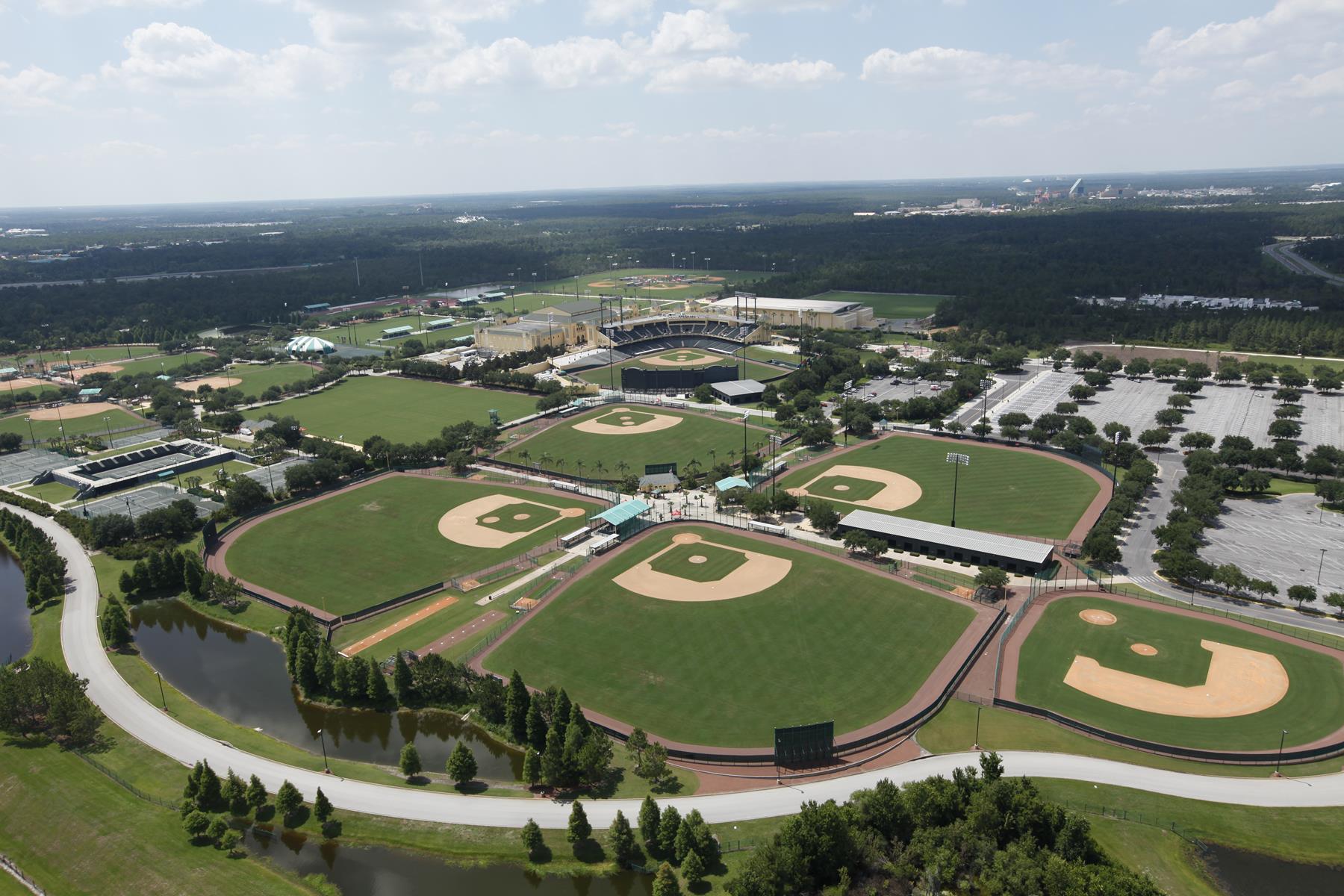 "Have options for the teams who have traveled far distances to participate in your event. Tournament organizers should collaborate with the area chamber of commerce, tourism bureau or area attractions to put together a list of activities for teams and families to do in the event of inclement weather or downtime," Clingingsmith added.
Given the age of his sons, Riccelli pointed out that parents have less input now on where their kids' teams plan to travel. Amid a sea of choices, that leaves coaches to make difficult decisions for their families.
"They will select tournaments and we can choose to go or not," he said, mentioning top-notch facilities, nearby accommodations and good parking as what he likes to see at venues.
Wilder brings it back to a basic formula that any youth or travel coach for any sport can use to guide their tournament search.
"First, the venue needs to be well-maintained. Terrible fields or bad gym floors immediately lessen the experience," Wilder shared. "A well-run tournament enjoys quality facilities, communicates … and displays a professional, experienced, client-centric demeanor."