What are two of the most difficult obstacles to overcome when planning a sports tournament? Facilities and location. Oftentimes, the cities with proper facilities are the most difficult to get to! And when you finally find a place that has everything your tournament needs, it's in the middle of nowhere! Well, we wouldn't highlight this problem if we didn't have a solution for you. If you're planning a sports tournament, then you can bank on Loudoun County, Virginia having the facilities you need in a location that is convenient for all, as well as having an overflow of entertainment and activity options for the whole family.
Located less than an hour from Washington, DC, Loudoun County, Virginia is the third largest county in the Commonwealth of Virginia and is home to Dulles International Airport. Far enough north to be cold for winter sports, yet far enough south to get the summer heat for outdoor tournaments, Loudoun County is an ideal location for any type of sports tournament in the nation. Nestled between the Blue Ridge mountains and the shores of the Potomac River, it guarantees you will not only get a great venue, but one with some spectacular views as well!
Notable Recent/Upcoming Events
2018 USSSA Class C National Girls Fastpitch Nationals at Potomack Lakes (July 25-29)
2018 USA Softball Eastern Nationals at Philip Bolen Park (July 25-28)
2018 PONY Nationals at Potomack Lakes Sportsplex (July 12-22)
2018 WAGS Real Vodicka Girls Soccer at Evergreen Sportsplex (October 6-8)
2018 MYHockey Congressional Cup Tournaments at Ashburn Ice House
CVB/Sports Commissions Services Offered
Volunteer Staff
PR/Media Assistance
Signage
Site Visits
Transportation Assistance
Lodging Services
Grant Programs
Welcome Bags/Gifts
Itinerary Development
Event Planning Assistance
Click on tab to see more information about a specific facility
Potomack Lakes Sportsplex
The Potomack Lakes Sportsplex is a 47-acre athletic complex with softball and soccer fields, as well as a large playground, picnic pavilion, concession kiosk and rest rooms. The complex also includes a maintenance building and meeting room. The facility hosts athletic contests from March until November, which include county adult softball and soccer leagues and youth soccer. The complex hosts up to 29 local, state, regional and national tournaments annually. The Sportsplex has won numerous National awards including the 2007 ISA Softball Complex of the Year Award. All fields contain lights and parking is available.
Sports: Softball, soccer
Philip Bolen Memorial Park
This 405-acre regional park has something for everyone – from the outdoor enthusiast to the seasoned athlete. The expansive property features baseball, softball, football, lacrosse, and soccer complexes, as well as trails, natural woodlands, picnic areas and a visitors' center. Bolen Park is only a short drive from downtown Leesburg and minutes from Dulles International Airport.Built in 2011, this multi-million dollar sports complex offers nine diamonds, eight large rectangles, completely lit fields of Bermuda grass with ample parking. Bolin is host to several large tournaments on an annual basis including the PONY National, ASA/USA Softball Eastern Championship, Senior Softball Atlantic Championships and many other regional events.
Sports: Baseball, softball, football, lacrosse, soccer, recreational
Ashburn Ice House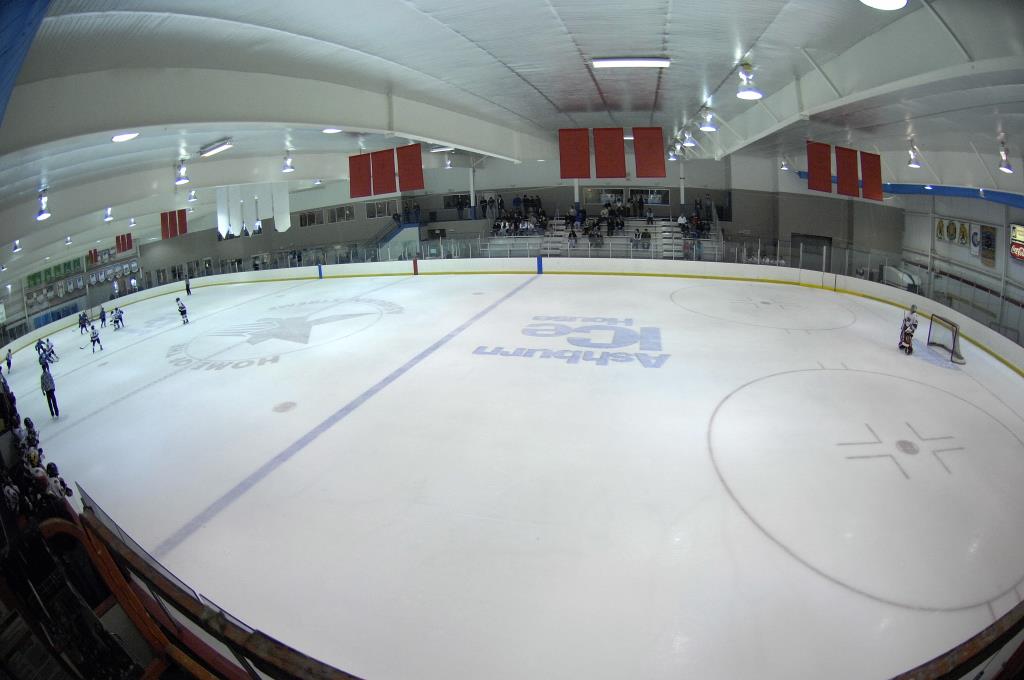 The Ashburn Ice House is one of the top ice rinks in the Mid-Atlantic Region and serves as the host venue to many of the area's top hockey and figure skating events including high school, club and college hockey tournaments and league championships. The venue – which consists of two NHL-size ice surfaces—offers spectator seating for 600 in each of its two identical rink zones. In 2016, Ashburn Ice House served as the host site for the US Hockey High School National Championships and the US Figure Skating South Atlantic Regional Championships. Ashburn Ice House contains a pro shop, event space, concessions and restrooms. There is even a strength and fitness center in the Ice House.
Sports: Hockey, figure skating
Morven Park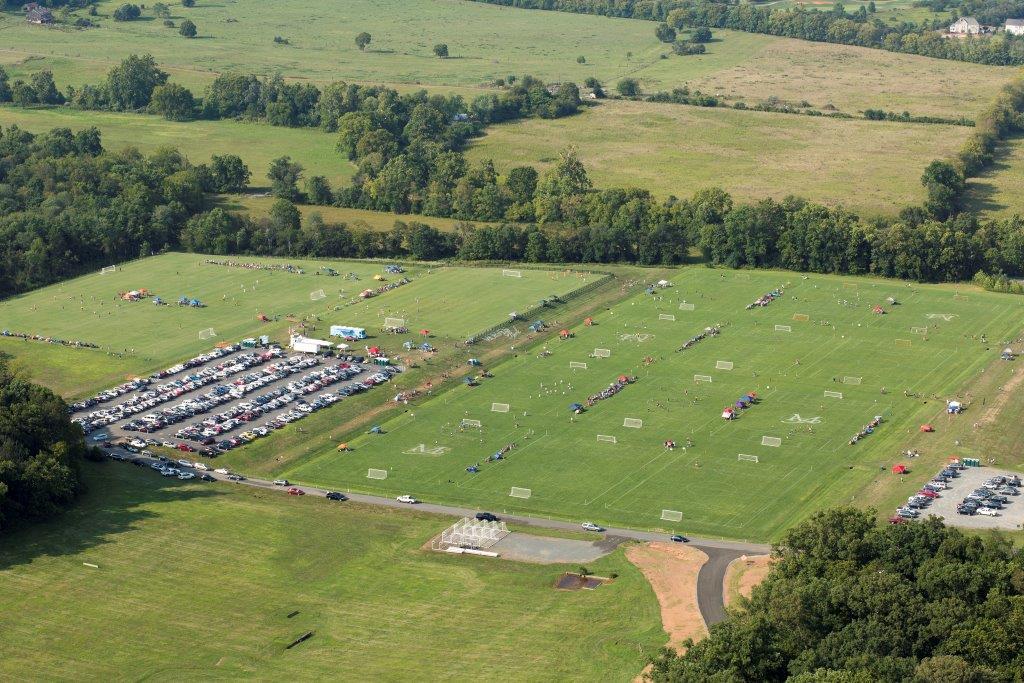 The Athletic Field Complex at Morven sits on 19 acres of land and is the home to many sports disciplines including soccer, lacrosse, rugby, field hockey, flag football, ultimate Frisbee, and Gaelic football. The International Equestrian Center also regularly hosts hunter/jumper competitions, dressage shows, carriage driving, and their twice-annual Horse Trials. Located on the northern edge of Leesburg, Morven Park was once home of Virginia Governor Westmoreland Davis. Morven Park is a 1,000-acre estate in Leesburg, Va. In between games, check out the Morven Park Mansion and Winmill Carriage Museum. Bringing in over 250,000 guests per year, Morven Park is so much more than just a sports facility.
Sports: Soccer, lacrosse, field hockey, flag football, ultimate frisbee, gaelic football, equestrian
Evergreen Sportsplex
The 44 acre complex features four FIFA One Star certification turf fields, which are the only privately owned fields with this accreditation in the United States. Since opening in October 2013, the facility has become very popular among many sports groups. Evergreen is the home of the FC Virginia soccer club, Potomac Field Hockey, Virginia Extreme Flag Football, Virginia Chargers football and various other adult leagues, youth camps and tournaments. The Evergreen Sportsplex includes The Champion Field Pavilion is a 24,000 square foot, three-level pavilion which opened in late November 2017. Adjacent to the championship field, the pavilion features a lower level locker room and field entrance, a full service concession area and an upper level executive viewing area. The pavilion seats up to 2,000 spectators and includes 1,000 sq. ft. enclosed VIP viewing area/multi-purpose room on the third level with views of all four turf fields. The zip-line/ropes adventure course is another feature of the facility. The course was designed to be an environmentally friendly, low impact, exciting participatory activity and complements all of the other attractions at Evergreen Sportsplex.
Sports: Soccer, flag football, football, field hockey
ION International Training Center
The 85,000-square- foot, $19.5 million ION International Training Center is anticipated to open in May 2019 and will initially feature two National Hockey League size sheets of ice. The two-story building also will include a full-service gym, cafe, pro shop, medical room and hockey training room, among other amenities. The NHL-sized rink's multifunctional floor will be accessible for non-ice-related sporting events, school graduations, community events and concerts. It will be encircled by 4,000 seats. The center, with nearly 1,000 parking spaces and room to expand to four ice sheets, will encompass roughly 13 acres at The Peterson Cos.' 450-acre Compass Creek development next to Leesburg Executive Airport.
Sports: Hockey, figure skating
Loudoun United Stadium
Opening Spring 2019, Loudoun United Stadium is a planned soccer-specific stadium in Leesburg, and will be the future home for Loudoun United FC of the United Soccer League. The stadium will feature a training facility and team offices for D.C. United, an American professional soccer club based in Washington D.C. of Major League Soccer. The newly constructed 5,000-person stadium will be built adjacent to Bolen and Loudoun Soccer Parks. The facility is dedicated to providing high-level training from world-class professionals to the community's youth. The addition of the stadium and training center will make Loudoun County the East Coast's premier soccer hub.
Sports: Soccer
Things to do in Loudoun County
As a sports tournament planner, you need to be worried about the actual tournament itself, not what the teams and their families will do in their down time, which is why Loudoun County, Virginia is an excellent destination because there are so many entertainment options that you won't need to concern yourself with it!
Everyone has a need for speed somewhere deep inside them. During your tournament's downtime, they can bring it out at the Indoor Autobahn Speedway – the largest indoor karting facility in the state. For those that appreciate speed but don't want to be behind the wheel, visit the world-renowned Smithsonian's National Air and Space Museum at the Steve F. Udvar-Hazy Center in Loudoun County or the historical monuments around Washington D.C. But what do most athletes want to do when their games are over? Play more sports! Practice your swing at TopGolf or hit the lanes at Bowlero – both options located right in Loudoun County.
Last but certainly not least, satisfy the outdoor enthusiast with a trip to Harpers Ferry Adventure Center. Your teams and their families will be blown away by the whitewater rafting, zip lining, camping and hiking opportunities at this one-of-a-kind adventure park.
Planner Perspective
Loudoun County, Virginia has hosted the USSSA Class "C" Eastern National Championships for the past two seasons.  Proximity to the nation's capital and reasonable hotel rates are an attraction, but the support that we receive from Visit Loudoun and Loudoun County Parks and Recreation really make our partnership a home run!  Facilities are second to none and the effort and capabilities of the parks' crews ensure that if there is any way to play when weather interferes, you will play.  Loudoun Tourism goes above and beyond to help the event build connections with the local community to create a high quality off the field experience for teams as well.  Any event organizer would be wise to take a close look at what Loudoun County can offer their event!
USSSA East: Andy Wisk (Program Operations Director)
As someone who puts on dozens of baseball events each year throughout the country, I'm incredibly fortunate and thankful for the relationship I have w/ Loudon County. They have provided our organization with everything we could possibly need to execute our events to the level demanded by our Collegiate Club Baseball teams. To be given the opportunity to use a facility with such history as Fireman's Field is something we value very much. When you also factor in the support & resources we receive from the County, it becomes a no brainer why we come back each and every year. I highly recommend any event organizer to look into Loudon County for any of their needs as you surely won't be disappointed!
National Club Baseball Association: Eric Curitore (Director of Division II Baseball Operations)
How to Get to Loudoun County
By Car: Given that there are a myriad of highways leading into the metro-D.C. area, all of the following states can reach Loudoun County in a day's worth of driving: Ohio, Kentucky, North Carolina, South Carolina, Virginia, Maryland, Delaware, New Jersey, New York, Pennsylvania, Massachusetts and Connecticut. Coming from north or south, take Interstate 95 into D.C. then Highway 267 into Loudoun County.
By Air: Dulles International Airport can be reached by any airport in the United States in less than six hours. Once you've landed in Dulles International, a roughly 45 minute car ride will bring you to Loudoun County.
Contact Information
Company Name: Visit Loudoun
Sports Sales Manager: Torye Hurst
Title: Director of Sales, Sports & Services
Telephone: 703-669-2005