Grand Park Sports Campus is a Premier Sports Destination
This midwest 400+ acres sports complex in Westfield, Indiana is a destination like no other!
GRAND PARK SPORTS CAMPUS, WESTFIELD, INDIANA
Grand Park Sports Campus in Westfield, IN expands over 400 acres and includes 31 multipurpose fields, 26 diamonds, a 377,000 square foot Events Center, Pacers Athletic Center, ProX Athlete Development, and Wrights 360° Movement Academy. In 2022, Grand Park welcomed 3.5 million visitors and hosted over 300 events. In 2023, the campus was named the Readers' Choice winner for "All-Star" Multi-Purpose Sports Venue or Complex" by SportsEvents.
Get a Planner's Perspective
Don't just take our word for it, hear what these planners had to say.
"Indiana Soccer just completed hosting the third in a series of four US Youth Soccer Midwest Regional events. When we arrived to set up and decorate the facility for the event, the park looked amazing.  The grass field conditions at Grand Park are the best in the Midwest, maybe the whole country. The Grand Park grounds crew, headed by Ryan Fisher, did a fantastic job of keeping the fields in top condition during the event, too. They were on top of every little detail so Indiana Soccer could deliver the best possible Regional Championship event experience to the participants. In addition to the fields and the facility, the Grand Park operations staff, headed by Sean Owens and Rachel Nelson, worked with Indiana Soccer and the Midwest Regional Committee to prepare and deliver an excellent event the participants will remember for a lifetime. The staff was always cheerful and never more than couple minutes away from attending to any request.  This is a group of people you want "on your team" for every event!"
– Angel Hall, Indiana Soccer Association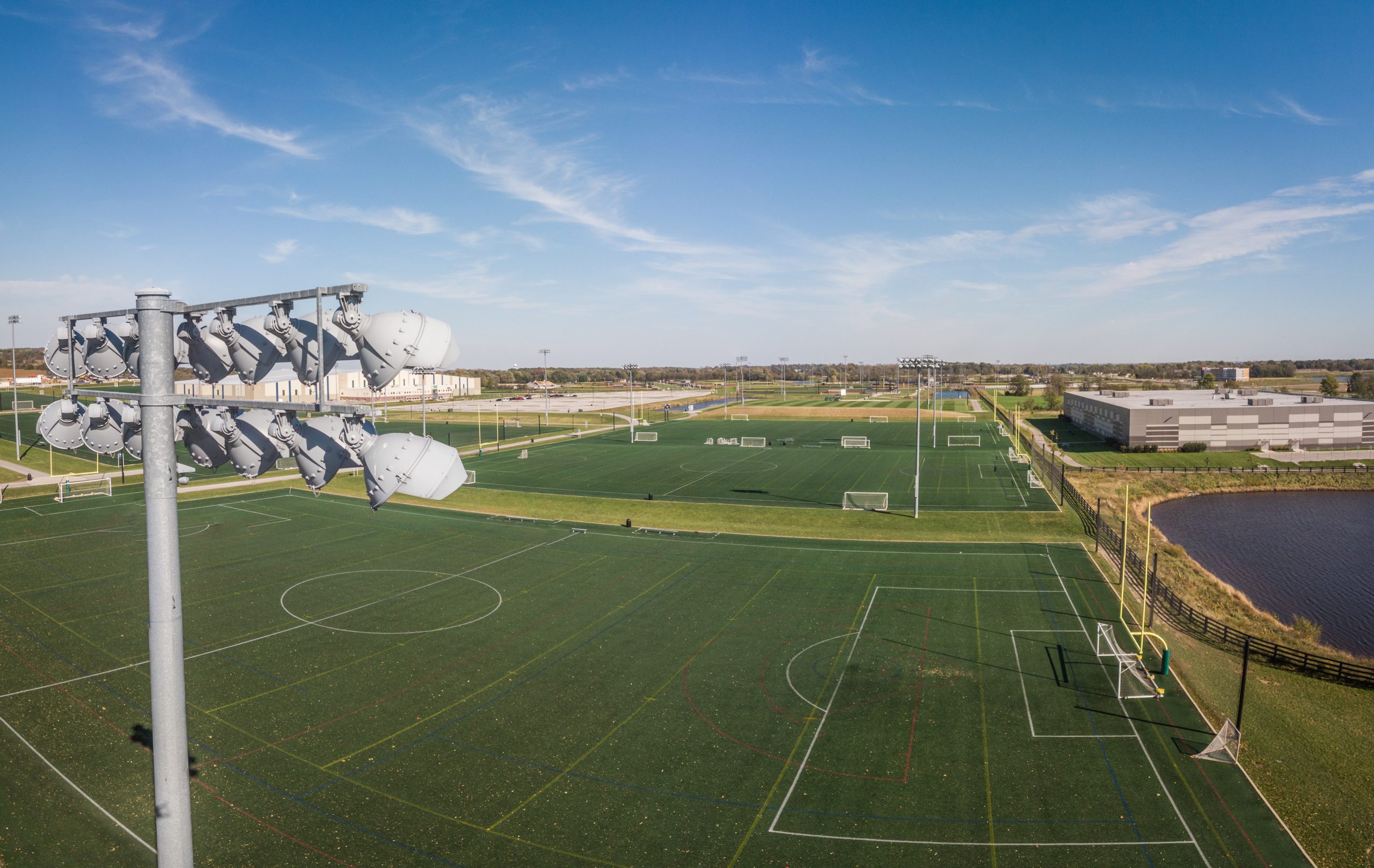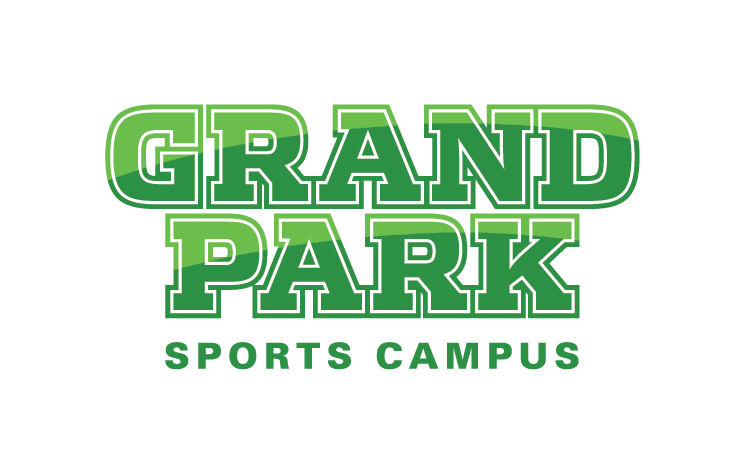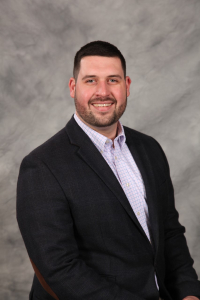 Find Your Perfect Grand Park Sports Campus Facility
Facility Spotlight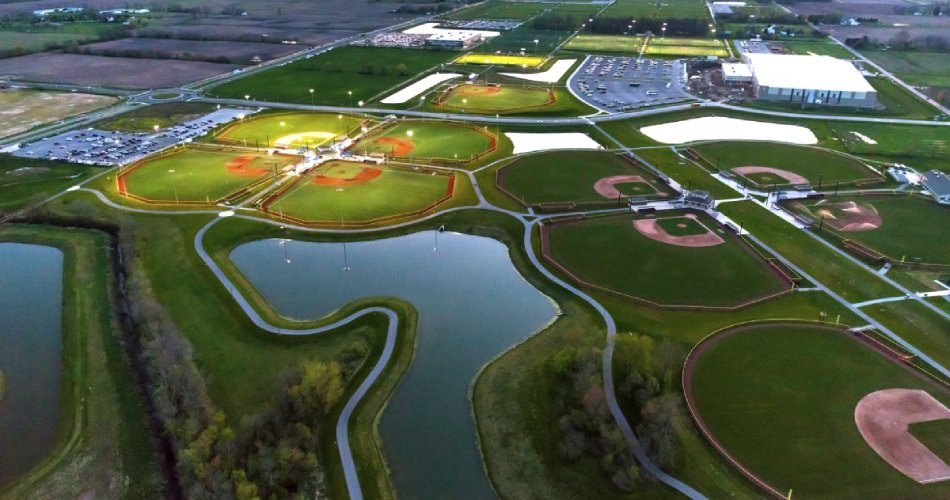 OUTDOOR FIELDS AND DIAMONDS
Sports Covered: Soccer, lacrosse, football, ultimate frisbee, rugby, field hockey, baseball, softball, running
Grand Park's campus includes 31 outdoor fields that accommodate soccer, lacrosse, football, ultimate frisbee, rugby, and field hockey, and 26 baseball and softball diamonds. Visitors can also use the running/walking trails that span for miles; the campus also features a mapped-out 5K course that makes hosting a 5K run/walk a breeze.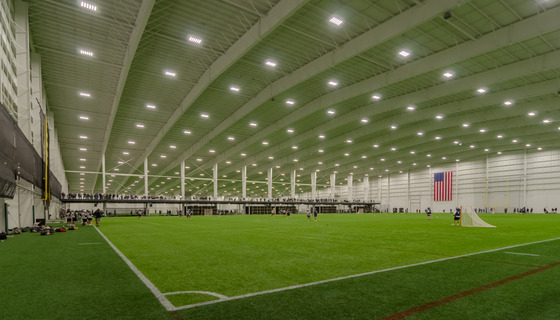 GRAND PARK EVENTS CENTER​
Sports Covered: Soccer, football, rugby, volleyball, lacrosse, cheerleading, PLUS: national summits, conventions, consumer shows and trade shows
The Events Center is an indoor sports facility that covers 377,000 square feet and features three full-size synthetic turf fields, a 45,000-square-foot warmup area, four locker rooms, and fully equipped conference rooms. The facility also offers concessions and a full-service sports pub with viewing suites. The mezzanine is made up of 30,000 square feet for spectators to view the action from above the fields. The Events Center can accommodate sporting events such as soccer, football, rugby, volleyball, lacrosse, and cheerleading and can also host nonsports events such as consumer shows, large company outings, keynote presentations, consignment sales, and more! The building is home to the Indiana Soccer Association and Indiana Fire Academy.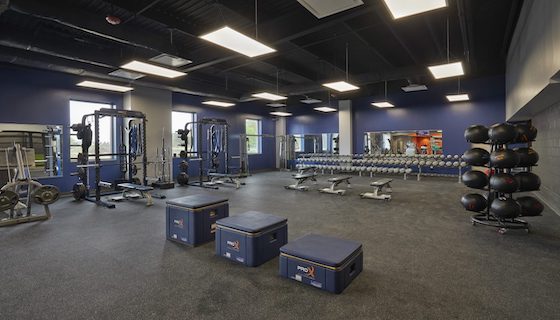 PRO X ATHLETE DEVELOPMENT
Sports Covered: Athletic training and development
Pro X is a premiere training facility that provides sport-specific programming for baseball, softball, golf, and football using state-of-the-art technology to help each athlete reach their potential. Sports rehab and physical therapy are also offered as part of the programming at ProX. There are many factors that contribute to optimized athletic performance, so the facility also offers Sports Vision programs, Mental Training, and Nutrition consultations.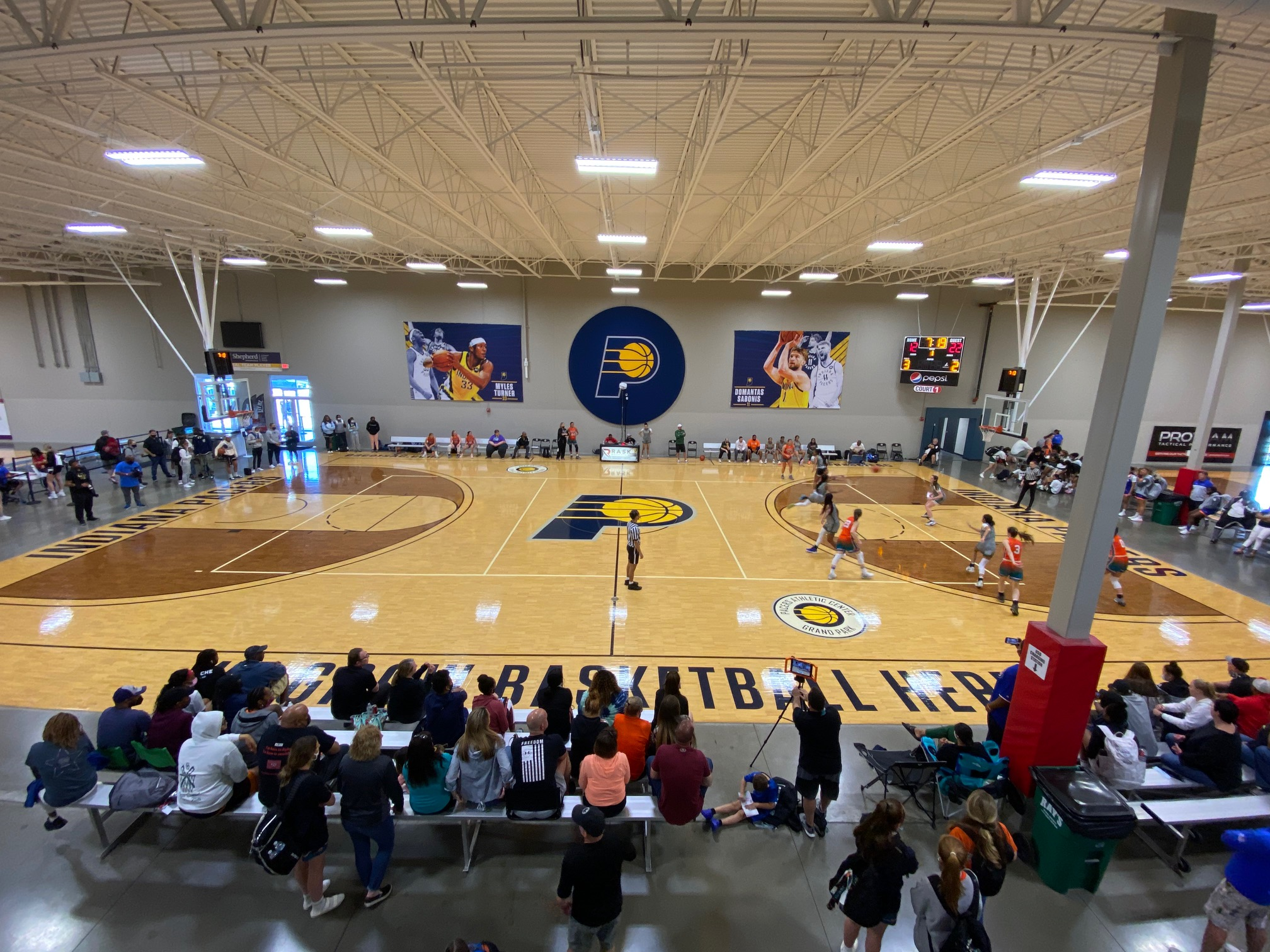 PACERS ATHLETIC CENTER
Sports Covered: Basketball, volleyball, futsal
This 88,000-square-foot athletic facility has eight courts and is utilized for youth sports training, leagues, camps, and club teams. The Indy Youth Basketball League is the largest youth basketball league in the state and is proudly run by Pacers Athletic Center. The facility also provides three in-house team basketball programs; Primetime, Grand Park Premier, and Grand Park Select. The PAC also hosts volleyball and futsal training and events throughout the year.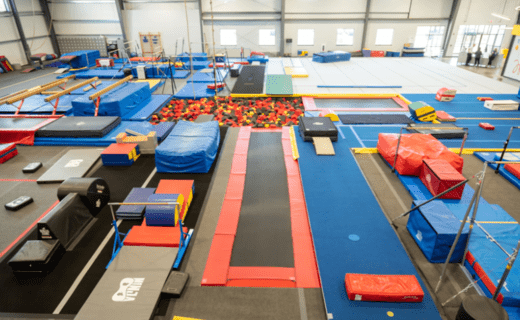 WRIGHT'S 360° MOVEMENT ACADEMY
Sports Covered: Tumbling, gymnastics, dance
Added in 2022, Wright's 360° Movement Academy offers gymnastics, Ninjazone, and dance for preschool and youth. Families can also sign up for camps, kids' night out, or preschool prep at the Westfield campus. The FUNdamentals program offered by Wright's recognizes that kids learn and grow with their peers so they offer a 10-level system that is based on each child's individual skill development. Wright's always puts FUN FIRST!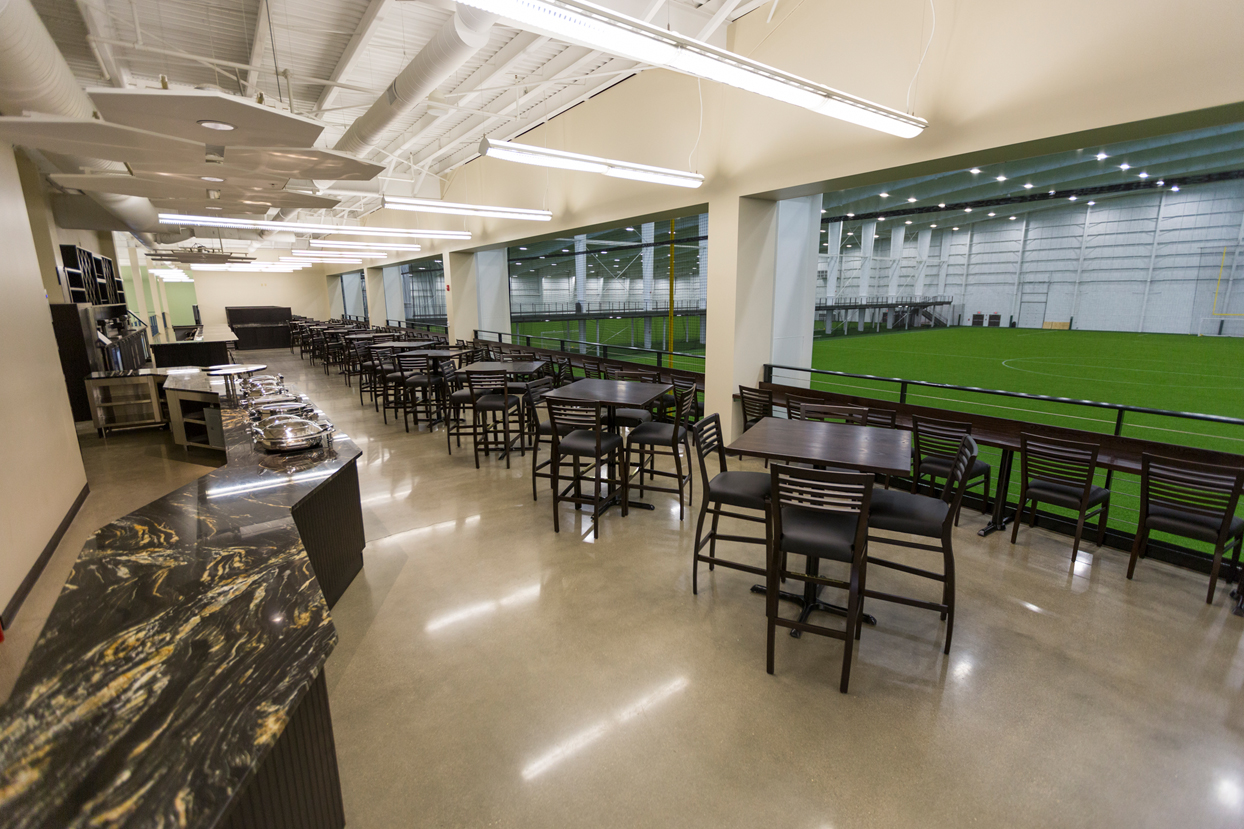 EXCELLENT FOOD
Food options are a big part of sporting events and Grand Park has visitors covered. There are seven concession stands conveniently located close to all the sports action throughout the outdoor fields and diamonds. The Events Center has a full service restaurant/concessions stand on the main floor and a sports pub on the mezzanine level.