Nestled in northeast Indiana, Fort Wayne is approximately 200 miles from three major Midwestern cities in Chicago, Cleveland, and Milwaukee. Rich in history, Fort Wayne was named after a U.S. military fort founded in 1794 by General Anthony Wayne. Originally drawn to its central location as the hub of three rivers, the city developed into the second largest in Indiana. Immigration in the 19th century helped paint the city in the colorful diversity it enjoys today.
CVB/Sports Commissions Services Offered
Volunteer Staff
PR/Media Assistance
Signage
Site Visits
Transportation Assistance
Grant Programs
Welcome Bags/Gifts
Itinerary Development
Event Planning Assistance
Community Information Table
Custom Microsite
Pre-promotion
Click on tab to see more information about a specific facility
Turnstone Plassman Athletic Center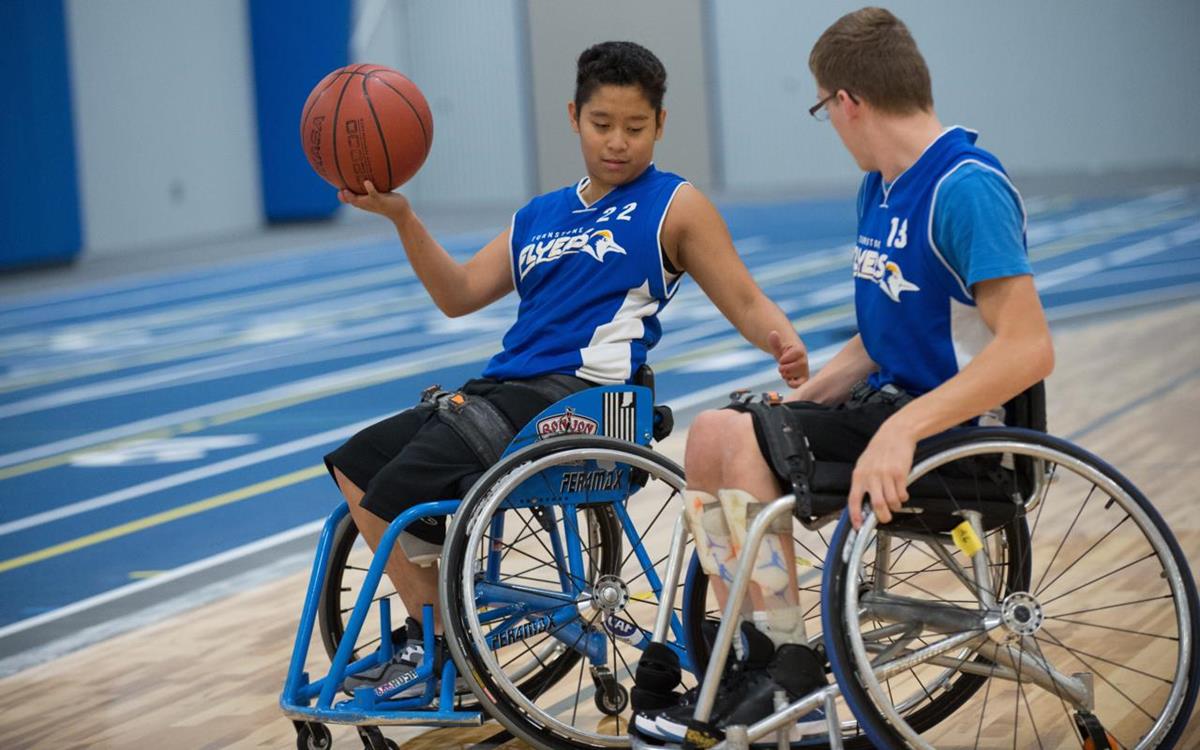 Offering both recreational and competitive opportunities, the Turnstone Plassman Athletic Center stands as the fourth largest Paralympic Sports Club in the nation. As a leading adaptive sports facility for children and adults with disabilities, they've hosted the Adaptive Sports USA 2018 Junior Nationals and the International Blind Sports Federation 2019 Goalball and Judo International Qualifier. The facility features a 75,000-square-foot fieldhouse, a 230 meter track, four collegiate basketball courts, a 9,100-square-foot warm pool, and an additional 13,000 square feet for storage, personal training, therapy facilities, and exercise classes.
Sports: Wheelchair basketball, wheelchair tennis, power soccer, adaptive golf, sled hockey, goalball, quad rugby, boccia
Allen County War Memorial Coliseum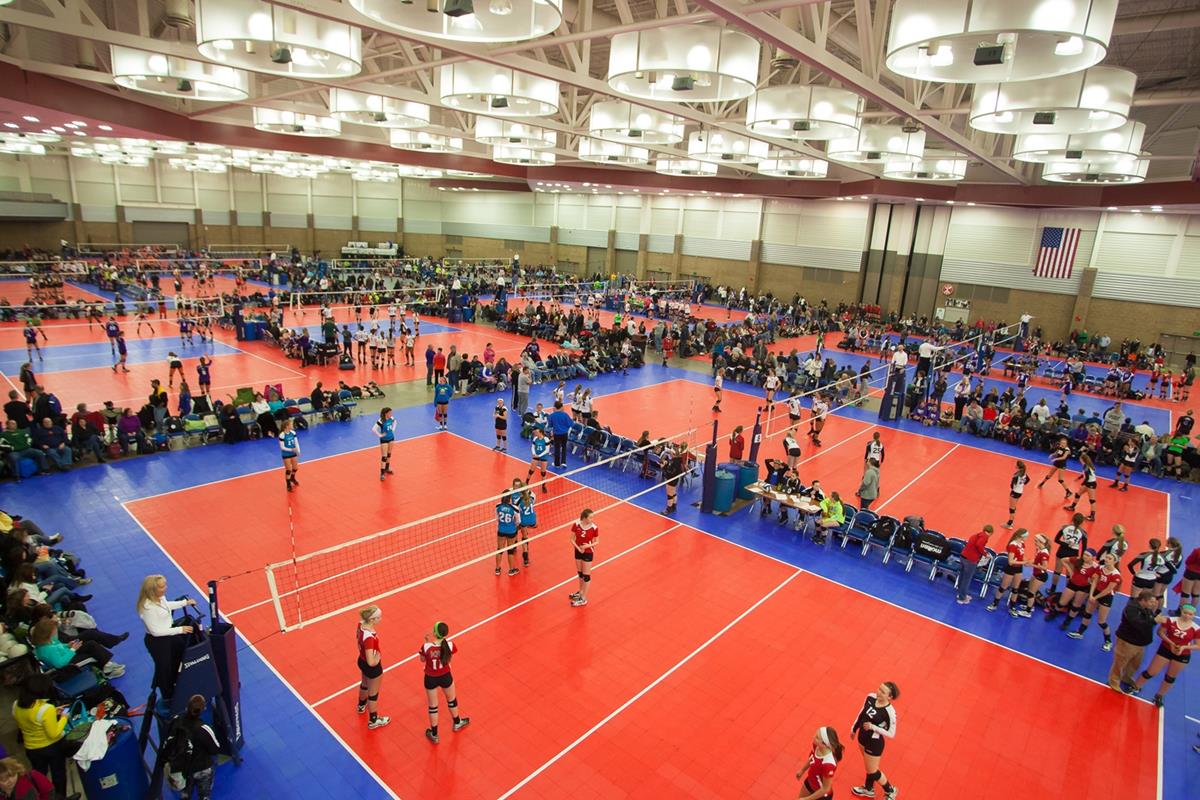 With the capability to hold 11,000 spectators for basketball games and 10,480 for hockey, this massive arena has hosted many major sporting events since opening in 1952. Its resume includes the 1955 and 1956 NBA Finals, and the 2010 NCAA Men's DI Ice Hockey Tournament for the Midwest Region. Initially authorized in 1946 to be constructed into a memorial for the nation's war veterans, the arena now serves the Fort Wayne Komets, Fort Wayne Mad Ants, and Fort Wayne Derby Girls. Upcoming tournaments include the 2020 NCAA DI Women's Basketball Regionals as well as the 2021 and 2022 NCAA DIII Men's Basketball Championship.
Sports: Basketball, hockey, wrestling, volleyball
SportONE Parkview Icehouse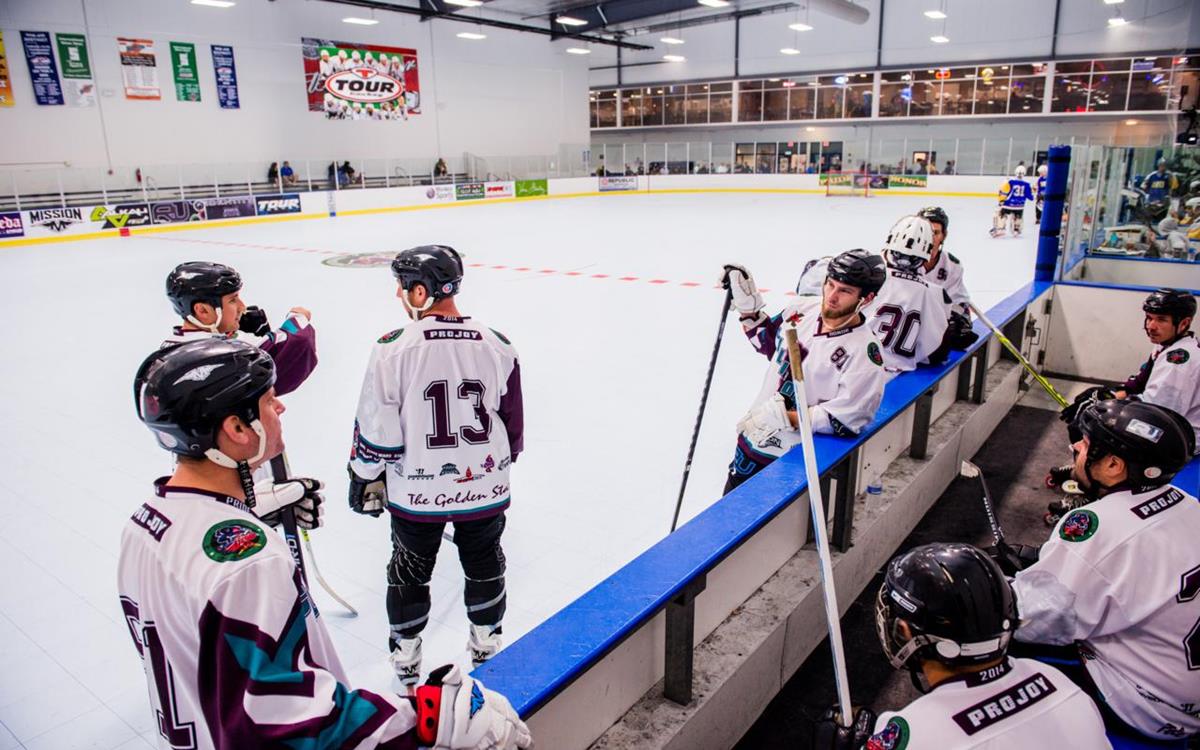 With three NHL-sized ice surfaces, SportONE Parkview Icehouse is the only three-sheet facility in Indiana. Parkview has partnerships with Fort Wayne Amateur Hockey Association, Fort Wayne Ice Skating Club, and the Indiana Tech Hockey teams. It is also the practice facility for the Fort Wayne Komets of the ECHL. The Thirsty Penguin Grill House overlooks all three surfaces to ensure you won't miss a moment as you visit this full-service restaurant and bar. The Icehouse has hosted many large tournaments such as the 2019 Midwestern Sectional Figure Skating Championships and the United States Roller Hockey 2019 State Wars National Championship.
Sports: Hockey, sled hockey, ice skating, curling, roller hockey
SportONE Parkview Fieldhouse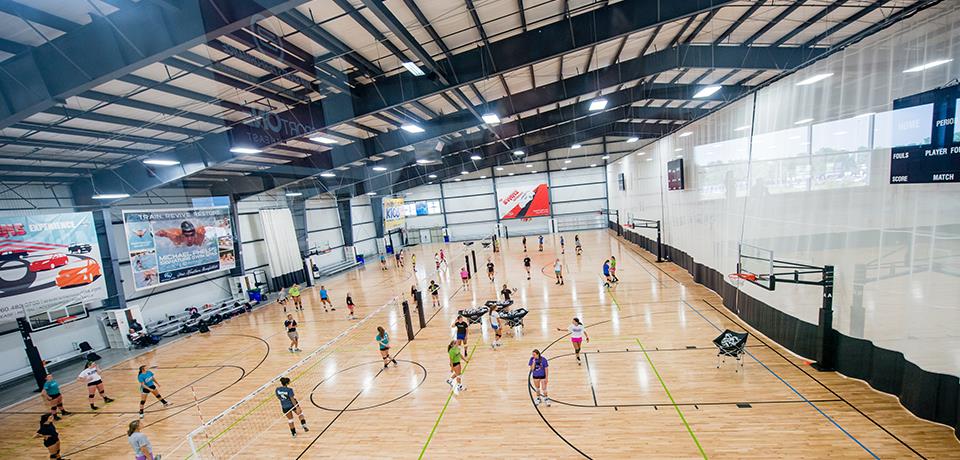 This 80,000-square-foot multipurpose facility is a premier destination for indoor competitions, with its 10 hardwood volleyball courts which can transition into eight high school regulation basketball courts. Equipped with bleacher seating, on-site storage, and a sports performance area, many clubs around the area including Summit Volleyball, Fort Wayne Futsal, and Gym Rats Basketball call this facility home. Located steps from the TownePlace Suites makes a perfect location for tournaments. It also features the Parkview OrthoExpress Walk-In Clinic.
Sports: Basketball, volleyball, futsal, pickleball
Grand Wayne Convention Center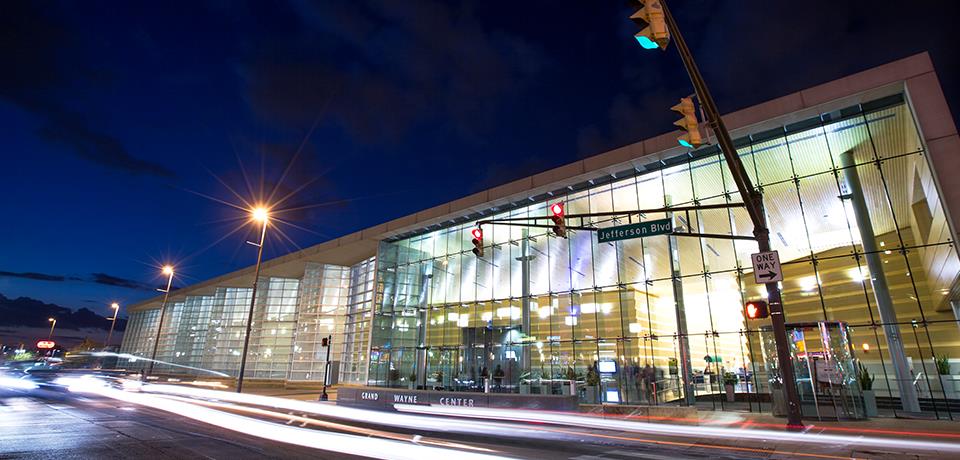 This award-winning downtown convention center features 80,000 square feet of carpeted space dedicated to events. The Convention Hall serves many purposes with 50,000 square feet of sub-divisible space and the capability to hold 4,500 spectators for performances. A number of ballrooms and smaller spaces are available to rent out. The unique guest experience pulls in many competitions and tournaments year-round including the 2019 USA Gymnastics Region 5 Championship, the 2019 International Blind Sports Federation Goalball and Judo International Qualifier, and the 2019 International Jugglers Association Festival. The Grand Wayne Convention Center is connected to the Hilton at the Grand Wayne Convention Center and Courtyard by Marriott Downtown Fort Wayne and neighbored by a new Hampton Inn for competitors and spectators traveling from out of town.
Sports: Gymnastics, martial arts, dance, cheer, cubing, eSports
Spiece Fieldhouse
The Spiece Fieldhouse has been Fort Wayne's premier basketball location for nearly 20 years. Hundreds of America's top prep basketball stars have competed within the walls of this facility on its eight full-sized hardwood courts. Amenities include a high-tech fitness center, full-service spa, a warm water therapy pool, and an elevated 1/9th mile track that overlooks four of the basketball courts and the fitness facility. Locker rooms are equipped with a sauna, eight shower stalls, and an additional accessible stall. The facility acts as a host for the 2019 MVP Basketball Classic and many Gym Rats Basketball tournaments.
Sports: Basketball, volleyball, pickleball, futsal
The Plex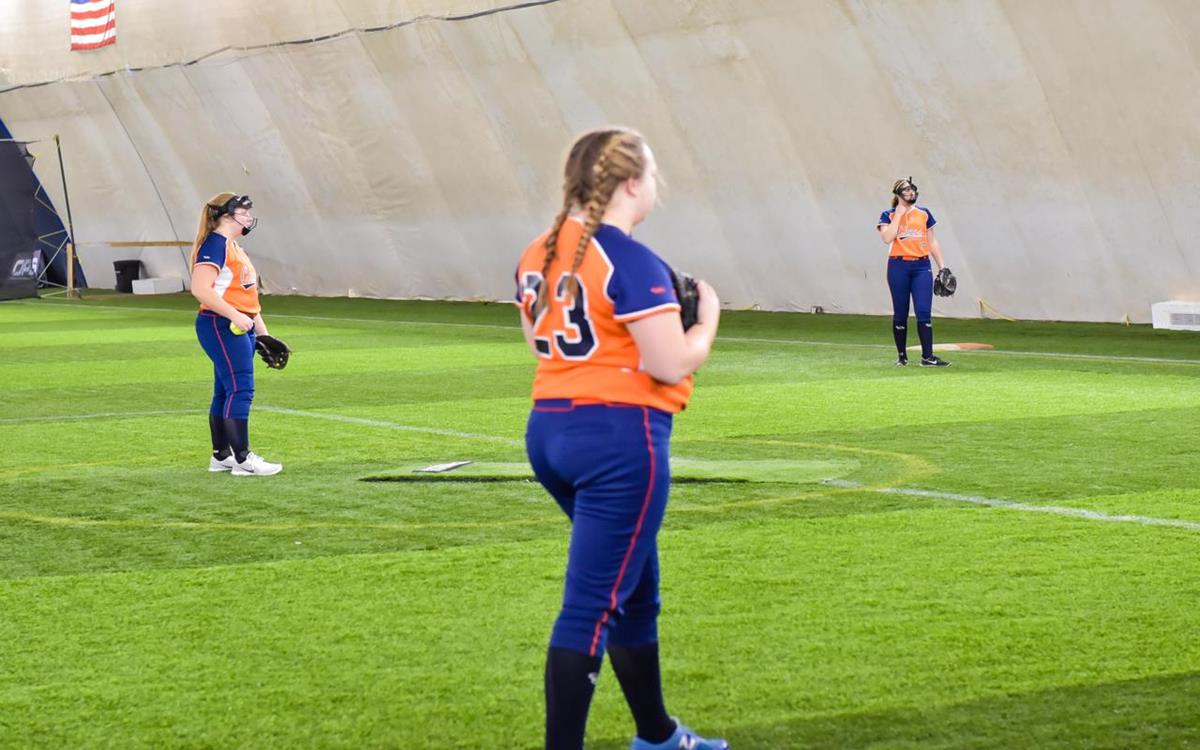 The Plex North and the Plex South are located at each pole of Fort Wayne. The Plex North features two indoor soccer fields along with 19 outdoor fields located at neighboring Hefner Soccer Complex, making this a popular spot to host soccer matches, flag football matches and more year-round. Inside you will also find the Tapped Bar equipped with flat screen TVs to ensure you'll never miss a moment of the latest sports news.
The Plex South is home of the famous domes equipped with 60,000 square feet dedicated to indoor sports and entertainment space. The mini-dome features a 50-foot-by-40-foot turf field and batting cages. The larger dome features a professional-sized soccer field along with a concession stand, Tapped Bar, and a top-level indoor driving rage. Various tournaments are hosted at the two locations including the 2019 NFL Flag Midwest Showcase and many National Softball Association tournaments.
Sports: Soccer, football, softball, baseball, golf
World Baseball Academy
Also known as the ASH Centre, this facility hosts many tournaments, camps, and instructional sessions from Fort Wayne's most prominent baseball trainers, the World Baseball Academy. This multipurpose sports facility is located near downtown Fort Wayne, making it accessible for those traveling in and out of town. With three artificial turf baseball diamonds, all equipped with new lighting, the Hoosier Classic Baseball Tournaments are hosted here. The ASH Centre is also equipped with an indoor soccer field, a basketball court, and batting cages.
Sports: Baseball, Softball, soccer, basketball
Things to do in Fort Wayne
With a championship pedigree, Fort Wayne has housed many tournaments and guests through the years. Lodging options nearby include 5,000 hotel rooms priced at 15 percent below the average national cost. You'll find comfortable stays at Hilton Fort Wayne at the Grand Wayne Convention Center, Courtyard by Marriott Downtown Fort Wayne, Holiday Inn Purdue Fort Wayne, Ramada Plaza Fort Wayne Hotel & Conference Center, among others.
Fort Wayne has truly impressive sports facilities as well as state-of-the art family-friendly attractions to offer. Fort Wayne Children's Zoo, one of the top 10 zoos in the nation, offers distinct exhibits in 40 acres of magnificently landscaped grounds. Each section features their own variety of rides, animals, and unique hands-on experiences.
Take your team out to the ballgame at Parkview Field, where the TinCaps battle it out on the diamond. Inspired by ballparks around the county like Fenway Park in Boston, Wrigley Field in Chicago and Newbridge Bank Park in North Carolina, this field offers Home Run Porches in left field, treetop seating in right field, and high-top tables along the third-base line. For something different, check out the more than 200 exhibits at Science Central. Learn about balance and gravity required to ride the high rail bike or visit the six-foot diameter, floating Science on a Sphere.
Located in the heart of downtown, walking through the doors at the Foellinger-Freimann Botanical Conservatory instantly submerges you into an oasis of natural wonders.  Traverse the luscious gardens and visit the orchids and palms to be silenced by their beauty and the hum of the cascading waterfall.
Explore exhibitions that date back to the 19th century at the Fort Wayne Museum of Art. Here you will analyze the cross-cultural connections between artists' work from diverse ethnic and national backgrounds.
Planner Perspective
We host events all over the nation and Fort Wayne is our favorite by far! Fort Wayne's welcoming community and outstanding facilities are second to none.
Gym Rats Basketball: Todd Hensley
Working with Visit Fort Wayne was outstanding. They were a major reason that our convention was such a huge success. Their friendly staff was with us every step of the way.
ATC: Great Lakes Athletic Trainers Association, #1 Minor League Sports Market, 2008: Bob Hirschelman-LAT
How to Get to Fort Wayne
By Car: For sports planners and teams coming from the West Coast or Midwest states like Iowa and Illinois, take Interstate I-80 E, then take Exit 31 for State Highway 49 towards Chesterton/Valparaiso. For those coming from the East Coast, take Interstate I-90 W, I-76 W and I-71 S to US-30 W. If coming from the South, take Interstate I-75 N, I-24 W, I-65 N and I-69 N to Illinois Road in Fort Wayne.
By Air: Centrally located near a plethora of major international airports, Fort Wayne is nearest Fort Wayne International Airport (FWA), a primary commercial service airport with passenger flights reaching eight airline hubs of Atlanta, Chicago, Charlotte, Dallas/Fort Worth, Detroit, Minneapolis/St. Paul, Newark Liberty International Airport and Philadelphia.
Contact Information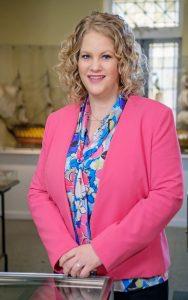 Company Name: Visit Fort Wayne
Sports Sales Manager: Stephanie Coleman
Title: Group Sales Manager, Sports
Telephone: 260-424-3700