Fort Wayne Has Diverse Sports Facilities for Your Events
In the heart of the Midwest, Fort Wayne offers countless state-of-the-art facilities surrounded by activities for all
​Fort Wayne, the second largest city in Indiana, is one of the top Midwest destinations for sports tournaments and events. With a wide selection of premier sports venues, first-rate hotels, family-friendly entertainment, and restaurants, Fort Wayne excels in hosting tournaments of all sizes and skill levels.
Youth sports thrive at modern facilities such as SportONE Parkview Ice House, the only 3-sheet ice facility in Indiana, Ash Centre, home of the World Baseball Academy, and many others. Turnstone Center for Adults and Children with Disabilities is an official Olympic and Paralympic training center – the only facility of its kind in the region. Let Visit Fort Wayne and our dedicated sales team help you plan a winning tournament for your competitors.
Looking for fun activities nearby? Experience rides, animals, and unique hands-on experiences at the Fort Wayne Children's Zoo, one of the top zoos in the nation. Watch the TinCaps battle it out on the diamond at Parkview Field, named the #1 Minor League Ballpark in the country.
Run the bases after the game concludes! Find indoor, downtown fun at Science Central, boasting more than 200 hands-on, interactive exhibits, or at the Foellinger-Freimann Botanical Conservatory, where you can explore luscious gardens, a cascading waterfall, and special exhibits any time of year.
Explore Promenade Park on Fort Wayne's Riverfront with skyline views, scenic walking paths, an accessible playground, kayaking, paddle boarding, and more.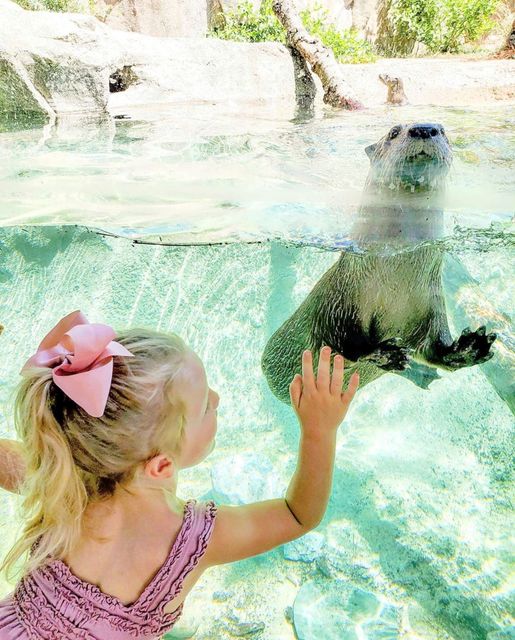 JAZMIN ZAVALA
Sports Sales Manager
Get a Planner's Perspective
Don't just take our word for it, hear what these planners had to say.
"We host events all over the nation and Fort Wayne is our favorite by far! Fort Wayne's welcoming community and outstanding facilities are second to none.​"
— Todd Hensley, Gym Rats
Find Your Perfect Fort Wayne Facility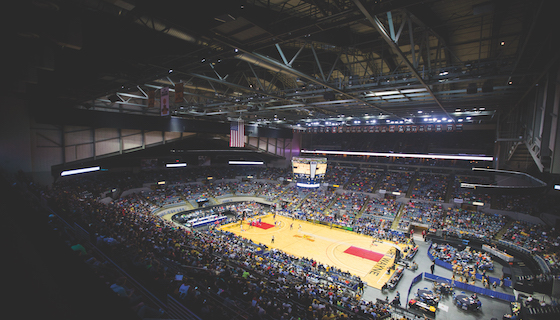 ALLEN COUNTY WAR MEMORIAL COLISEUM
Sports Covered: Basketball, Hockey, Wrestling, Volleyball
With the capability to hold 13,000 spectators for basketball games and 10,480 for hockey, this massive arena has hosted many major sporting events since opening in 1952. Most recently, the arena has been the host destination for 2019 through 2026 NCAA Division III Men's Basketball Championships. It is the home of the Fort Wayne Komets, Fort Wayne Mad Ants, and Fort Wayne Derby Girls. The customizable space at the Memorial Coliseum is also an excellent fit for mat sports, CrossFit, and boxing,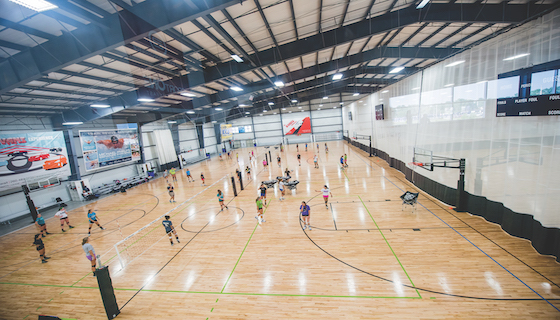 SPORTONE PARKVIEW FIELDHOUSE
Sports Covered: Basketball, Volleyball, Futsal, Pickleball
This 57,000-square-foot multipurpose facility is a premier destination for indoor competitions, with its eight hardwood volleyball courts which can transition into six high school regulation basketball courts. Equipped with bleacher seating, on-site storage, and a sports performance area, many clubs around the area including Summit Volleyball, Fort Wayne Futsal, and Gym Rats Basketball call this facility home. Located steps from the TownePlace Suites makes a perfect location for tournaments.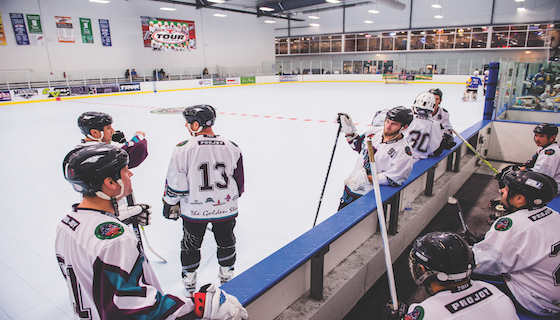 SPORTONE PARKVIEW ICEHOUSE​
Sports Covered: Hockey, Sled Hockey, Ice Skating, Curling, Roller Hockey
With three NHL-sized ice surfaces, SportONE Parkview Icehouse is the only three-sheet facility in Indiana. The Icehouse has partnerships with Fort Wayne Amateur Hockey Association, Fort Wayne Ice Skating Club, and the Indiana Tech Hockey teams. The Thirsty Penguin Grill House overlooks all three surfaces to ensure you won't miss a moment as you visit this full-service restaurant and bar. The Icehouse has hosted many large tournaments such as the 2019 Midwestern Sectional Figure Skating Championships and the United States Roller Hockey 2019 and 2020 State Wars National Championships.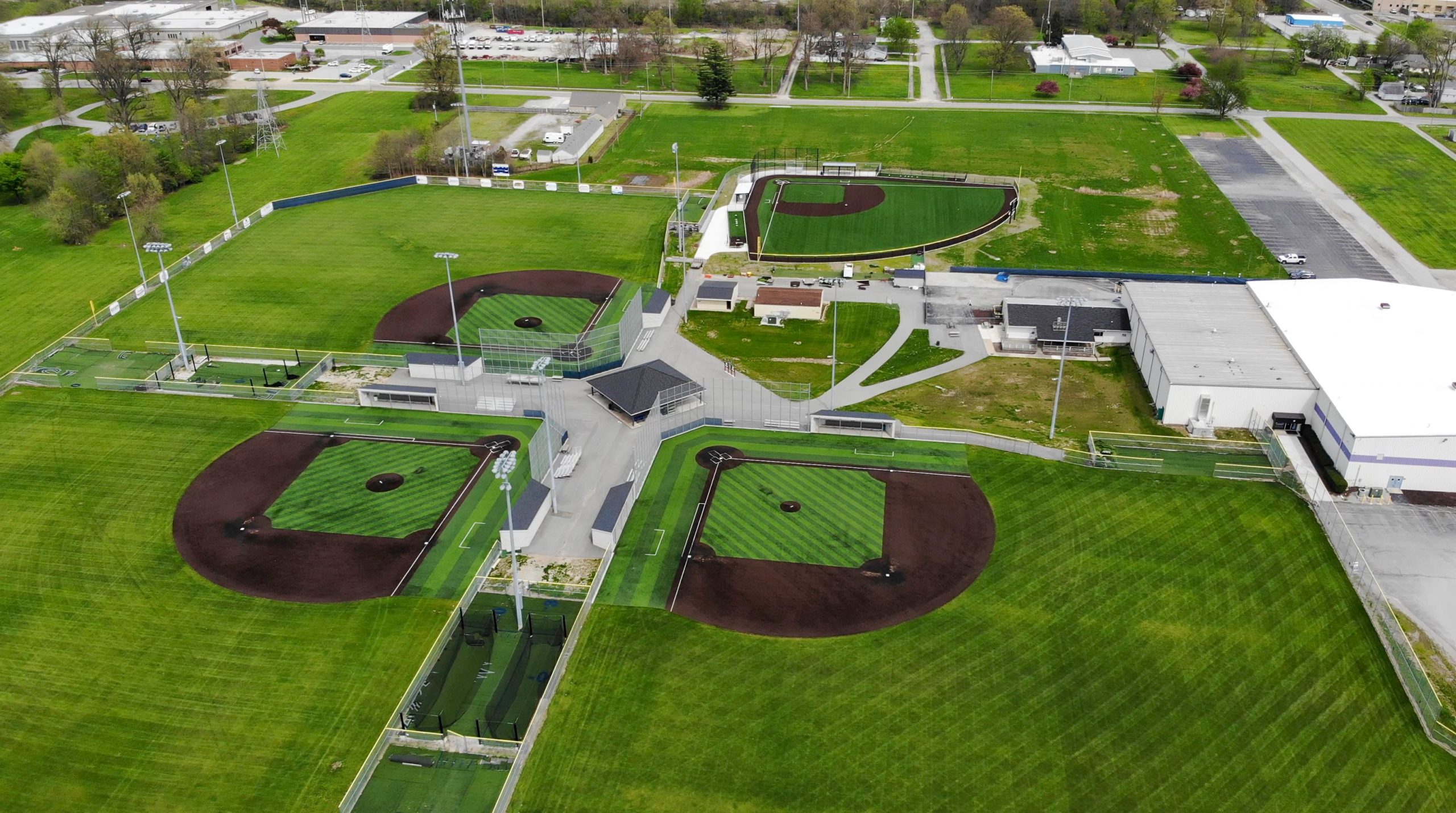 ASH CENTRE
Sports Covered: Baseball, Softball, Soccer, Basketball
This facility hosts many tournaments, camps, and instructional sessions from Fort Wayne's most prominent baseball trainers, the World Baseball Academy. This multipurpose sports facility is located near downtown Fort Wayne, making it accessible for those traveling in and out of town. ASH Centre offers four artificial turf baseball diamonds including one adaptive diamond, indoor soccer field, a basketball court, and batting cages.