Bloomington-Normal: Top-Notch Sport Facilities
With top-notch facilities and incredible attractions, this Illinois hotspot makes tournament-planning easy.
BLOOMINGTON-NORMAL, ILLINOIS
Travelers heading to Bloomington-Normal by car will find Interstate 55 to be very convenient, which runs right through the area on the drive between Chicago and St. Louis. I-39 and I-74 are nearby as well. By air, Central Illinois Regional Airport is your go-to option, offering free parking, a shuttle service and access to five rental car agencies.
Red pandas, river otters, a ZooLab and more await at Miller Park Zoo, which offers families exciting chances to see a wide variety of exotic animals. Touching the exhibits is encouraged at Children's Discovery Museum.
Explore the rich connections the area has to Route 66 and Abraham Lincoln at the Cruisin' with Lincoln on 66 Visitors Center. Normal Theater features a classic cinema experience in a theater that opened in 1937. Iron Coyote Challenge Park is a fun fitness center featuring a ninja gym and rope course.

Get a Planner's Perspective
Don't just take our word for it, hear what these planners had to say.
"Hosting major events is no easy task. Due to the efforts of the Bloomington-Normal Area Convention and Visitors Bureau and the BN Sports Commission, our association has been fortunate to put on first-class events in Bloomington-Normal for nearly half a century. Their 'can do' spirit will make your event a winner, too.​"
— Kurt Gibson, Associate Executive Director of the Illinois High School Association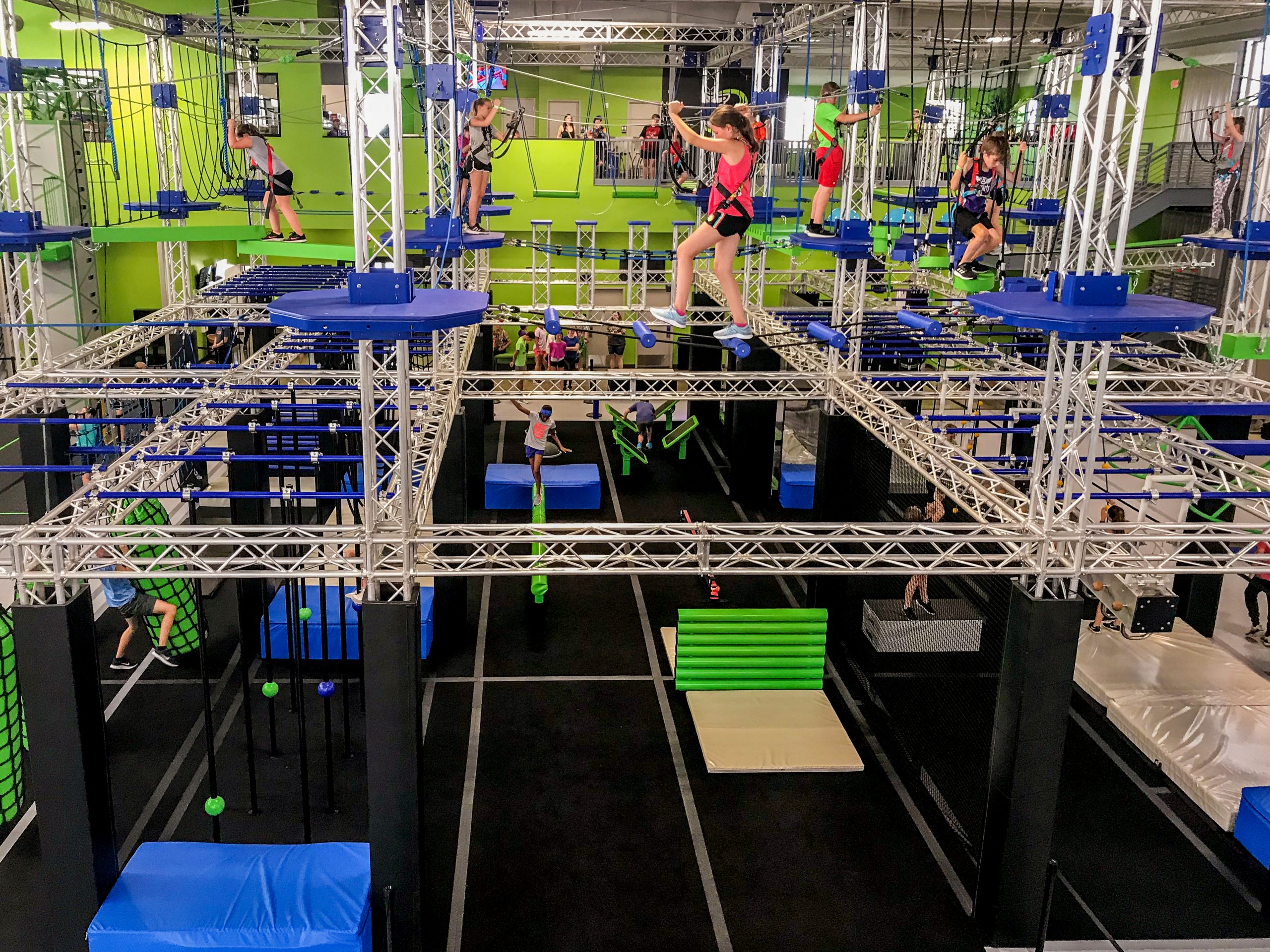 MATT HAWKINS
Vice President of Sports & Events
Find Your Perfect Bloomington-Normal Facility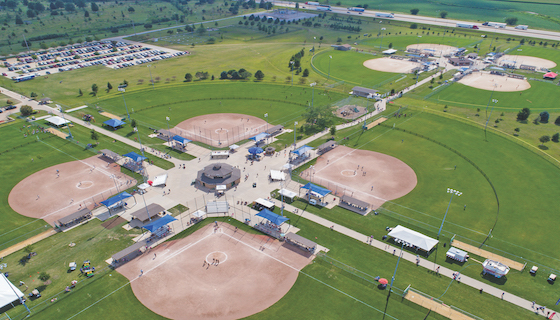 CHAMPION FIELDS
Sports Covered: Baseball, softball
Considered one of the finest softball complexes in the Midwest, this facility boasts eight lighted diamonds in the main area and two lighted diamonds at Maxwell Park. The host site for 10 ASA/USA National Tournaments in the past two decades. Fields have covered dugouts, bleacher seating, scoreboards and a P.A. system. Each set of four fields also has a concession stand, making this one of the Prairie State's go-to softball locations.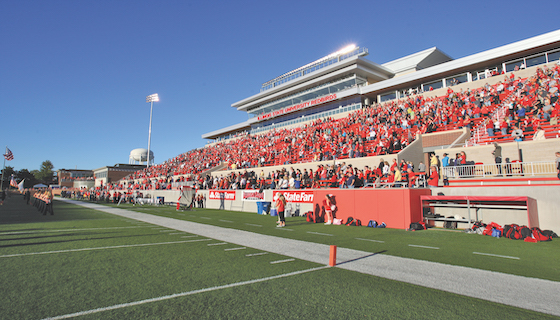 HANCOCK STADIUM, REDBIRD ARENA
Sports Covered: Multisport
Hancock Stadium is a 13,391-seat, multipurpose facility in the heart of Normal. Home to the Illinois State University football team, in 1969 Hancock became the first college stadium in Illinois to feature artificial turf, which was replaced in 2010. That same year, a new scoreboard was installed. Other amenities include a state-of-the-art press level, a 5,500-square-foot indoor club, the Redbird Team Store and a spacious concourse. The crown jewel of Illinois State Athletics, Redbird Arena is used by the men and women's basketball teams as well as the women's volleyball team. The multipurpose facility can hold up to 10,200 enthusiastic fans and is a raucous environment on game day.
SHIRK CENTER AT ILLINOIS WESLEYAN UNIVERSITY
Sports Covered: Multisport
The Shirk Center is a multipurpose athletic, recreation and wellness complex that contains facilities for basketball, volleyball, track and tennis. The facility seats 2,400 with room for an additional 400 spectators. Other incredible features include a 200-meter, six-lane indoor track, two batting cages and four courts for basketball, tennis, volleyball and badminton.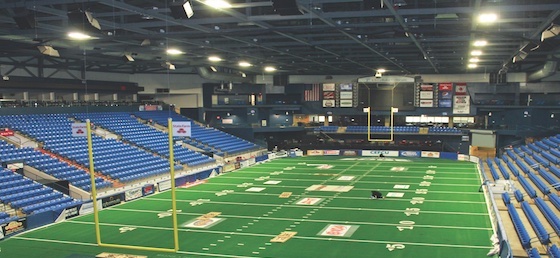 BLOOMINGTON ARENA
Sports Covered: Multisport
The premier arena in Bloomington for sports and concerts, this venue can hold up to 8,000 for a concert and 7,242 for basketball and features 24 private suites and two party suites that can host up to 50 people.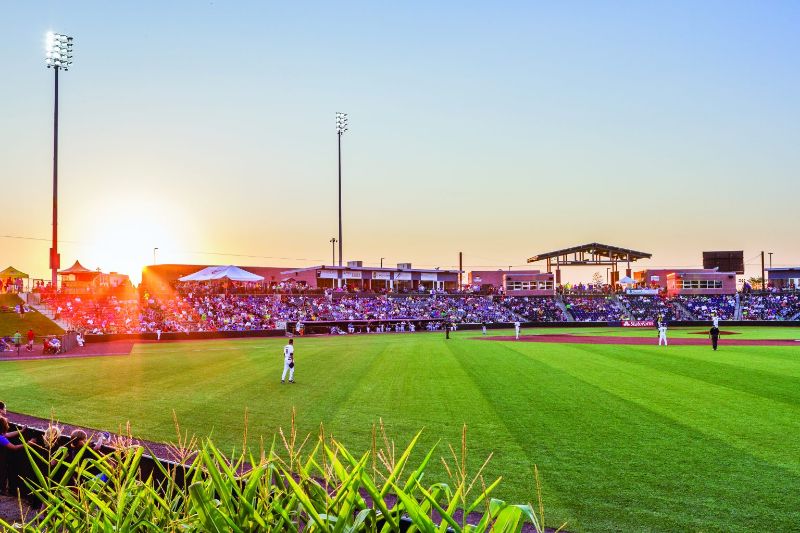 CORN CRIB​
Sports Covered: Baseball, soccer, softball
A great stadium in Normal and built for fun, the Corn Crib is home to the Normal CornBelters, a collegiate summer baseball team. The ballpark has a capacity of 7,000 and opened in 2010.