Location plays a major role for any sports planner in selecting where to host an event. Not only should a destination provide a variety of well-equipped venues, but it should have a strong reputation as a sporting destination. In Pennsylvania's Centre County, home to the famous Penn State University, you will find more than just the world-class facilities. You will find a region whose culture has been in many ways shaped by sports and a community that rallies around its athletes. Whether you are coming from elsewhere in Pennsylvania or from across the U.S., Central Pennsylvania allows sports planner to think big.
Notable Recent/Upcoming Events
NCAA Fencing Championship (March 22-25 2018)
NCAA Women's Regional Gymnastics (April 7-8 2018)
USA Wrestling final X Series (June 16-17 2018)
USCAA Golf Championship (Oct.7-9 2018)
Big 10 Men & Women's Cross Country (November 8-9 2018)
[/one_half]
CVB/Sports Commissions Services Offered
Volunteer Staff
PR/Media Assistance
Signage
Site Visits
Transportation Assistance
Lodging Services
Grant Programs
Welcome Bags/Gifts
Itinerary Development
Event Planning Assistance
Click on tab to see more information about a specific facility
Bryce Jordan Center
Home to the nationally acclaimed Penn State men's and women's basketball teams and the site of major events such as university commencement, this 16,000-seat arena sees hundreds of thousands of fans come and go each year. It offers players and fans state-of-the-art facilities, locker rooms, sound systems and concessions.
Sports: Basketball, hockey, multi-purpose
Beaver Stadium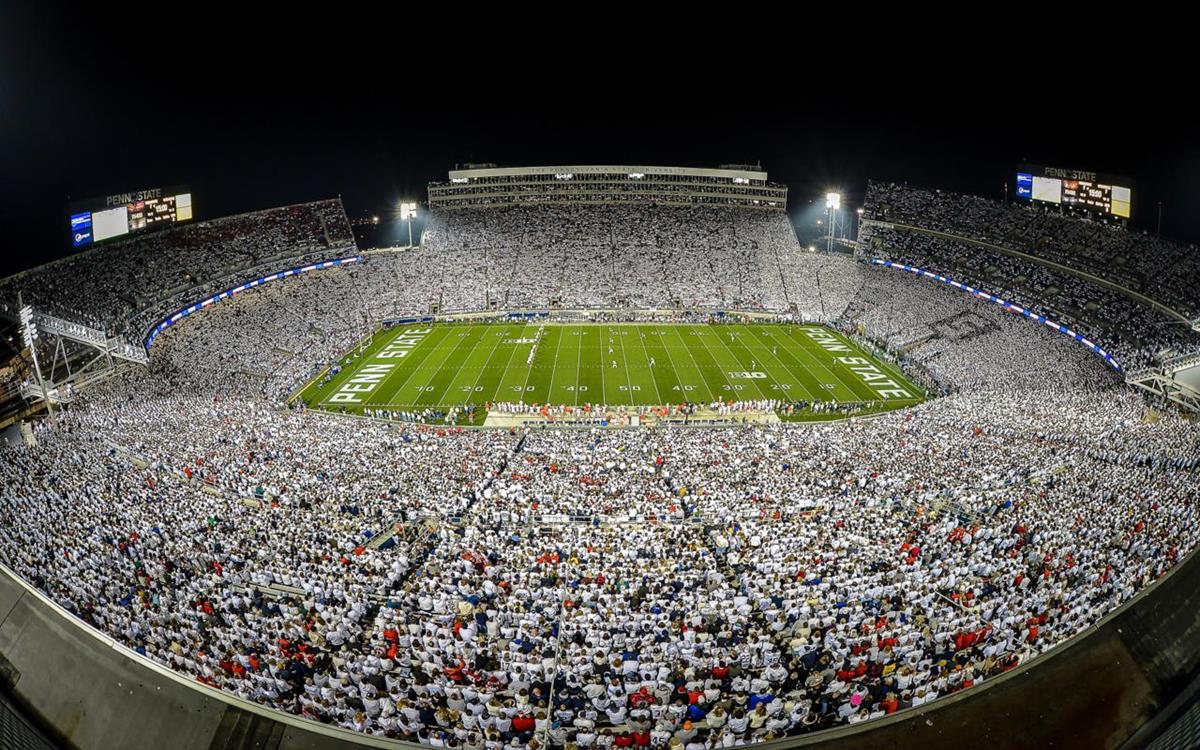 It's hard to imagine a more perfect setting for football. Situated on the edge of the Penn State campus is a stadium of epic proportions – in fact, with a seating capacity of more than 106,000, Beaver Stadium is the second-largest stadium in the Western Hemisphere and the third largest in the world. Inside you will find all that you would expect in a world-class facility, and planning your next event here is sure to impress even the most devoted sports fans.
Sports: Football
Toftrees Golf Resort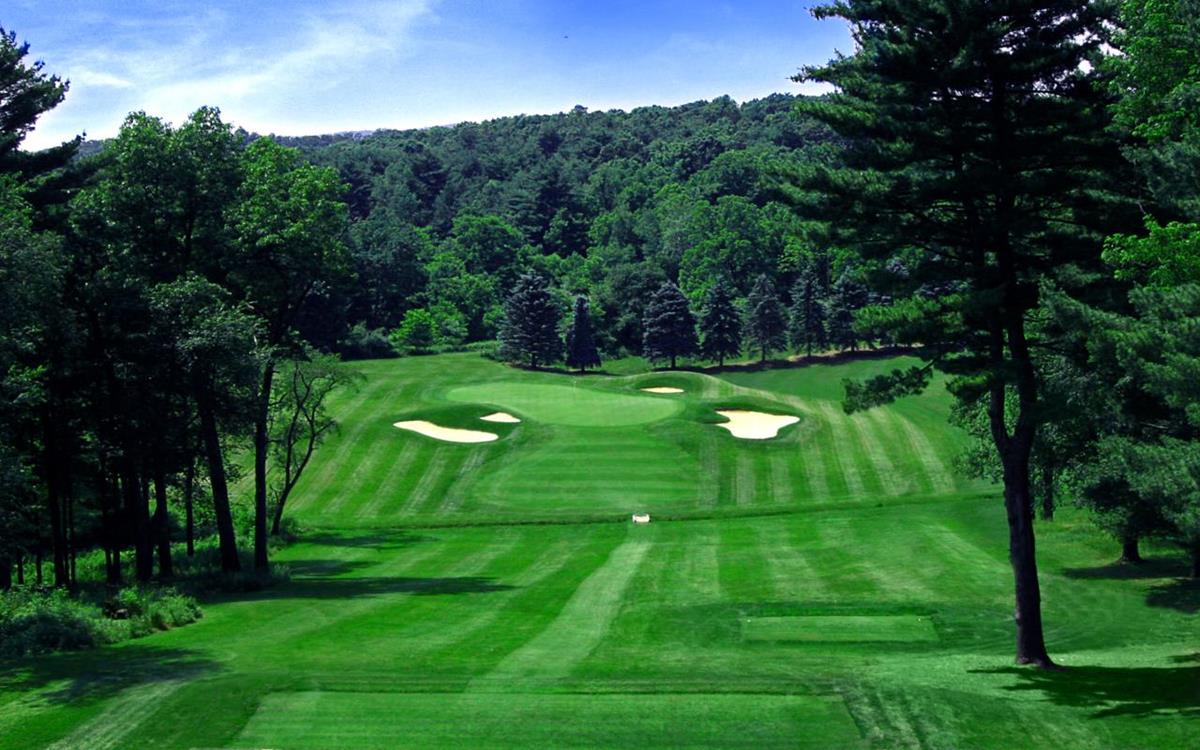 Toftrees Golf Resort is more than just a course – it's truly an experience for players and visitors alike. Nestled among a scenic 1500-acre forest in a serene setting, Toftrees has attracted top national talent, and the adjoining Resort & Conference Center is regularly recognized by Golf Digest for its comfort and amenities. Located just three miles from the PSU campus, the resort offers free parking and over 100 hotel rooms to accommodate large events. Players will love the varied scenery on the course and fans will enjoy a convenient and relaxing setting.
Sports: Golf
Bigler Field
Come rain or shine, you will find Bigler Field in use year around by a variety of sports teams: soccer, field hockey, track, and field all make use of this beautiful 89,000 square foot competition practice field. In the center of the track you will find Astroturf Game Day Grass, while around the venue there is seating for 300 plus plenty of standing room. Lighting for evening events, restrooms for players and guests, and a scoreboard are all available for use at Bigler Field.
Sports: Field hockey, multi-purpose, soccer, track and field
Holuba Hall
Planning a lacrosse game or tournament? Look no further than Holuba Hall, which is the regular practice facility of the Penn State men's and women's lacrosse teams. This indoor venue covers 118,000 square feet and is one of the largest collegiate facilities in the nation. Visitors will have access to restrooms, a scoreboard and portable scoreboard, restrooms, and seating for 50 along with plenty of standing room. All of this is just a few minutes from the center of the PSU campus and conveniently located near other major sports facilities such as Bryce Jordan Center.
Sports: Lacrosse
Hess Field
Covering 21 acres, Hess Field is made up of four softball fields and also includes a practice area with three batting cages. As a regular host of American Softball Association games and local high school playoff games, this field is a top choice for sports planners organizing softball events in the area. Concessions, lighting, restrooms, a scoreboard, and both seating and parking for 500 ensures that you will have all you need to put together a successful event.
Sports: Softball
Pegula Ice Arena
The PSU men's hockey team is consistently among the top 15 collegiate teams in the nation and they are lucky to call Pegula Ice Arena their home. This facility allows visitors to experience the best of the best when it comes to hockey venues, with top-notch amenities. Inside you will find two rinks: one used regularly by the PSU varsity hockey teams, and another used by the local community, with indoor seating for over 6,000.
Sports: Hockey, skating
Things to do in Central Pennsylvania
Snowcapped mountains, scenic valleys, and lush forests comprise the diverse geographic setting of Centre Country in Central Pennsylvania. Whether you're visiting in the middle of winter or the heat of the summer, there are always countless outdoor activities that await and plenty of cultural experiences, international dining options, and vibrant entertainment options.
For a unique experience, check out Penns Cave, where you will be guided by boat through a series of limestone caverns, followed by a trip to the adjoining Wildlife Park, where you can get a firsthand glimpse at animals such as bobcats, bison and deer. Nature lovers will also enjoy a visit to the Shavers Creek Environmental Center with its interactive Discover Center, hiking trails, and Raptor Center. Those looking to learn more about the region's history will enjoy a tour of the Columbus Chapel & Boal Mansion Museum, where the former is a chapel transported from Spain in 1909 and the latter of which was home to eight generations of the Boal family for over 200 years and still contains original furnishings.
Since there will certainly be no shortage of sports fans among your group, take some time to learn more about the athletic history and heritage of Penn State at the Penn State All-Sports Museum. And a trip to Central Pennsylvania wouldn't be complete with making time for the great outdoors. Tussey Mountain welcomes visitors year-round, for skiing, snowboarding, and tubing in the winter and go-karting, mini golf, concerts, festivals in more throughout the rest of the year.
And while you're in town, don't forget to check out some of the major national sporting events that may be taking place when you're in town. In the past year, State College has been fortunate to host the NCAA Fencing Championships, NCAA Women's Regional Gymnastics, and USA Wrestling's Final X Series, just to name a few. Set for later in 2018 are the USCAA National Golf Championships (Oct. 7-9) and the Big 10 Men and Women's Cross Country (Nov. 8-9). Year around, Central Pennsylvania is truly a sports lovers dream!
How to Get to Central Pennsylvania
By car: Central Pennsylvania is located about 1.5 hours northwest of Harrisburg on US-22 and just over 3 hours northwest of Philadelphia on I-76 and US-22. For those traveling from the west, Pittsburgh is just over 3 hours away along I-99 and US-22.
By air: State College boasts its own airport, University Park Airport, which is located just minutes from the center of town.
Contact Information
Company Name: Central PA/Penn State CVB
Sports Sales Manager: Shirley Smith
Title: Director of Sales
Telephone: 814-231-1401 x306