The New England region has a long and famed history in the world of sports. Teams like the Boston Red Sox, New England Patriots and Boston Bruins have created a culture deeply rooted in sports in the cities and small towns alike. Just outside of Boston in North Central Massachusetts, you will find a family of small towns offering a wealth of options for sports planners. High quality venues and modern facilities can be found just off the interstate in locations as convenient as they are impressive. And with an influx of major sporting events in the past several years, this is a region that is primed to host events both big and small – a perfect destination for sports planners looking to host their next successful event.
CVB/Sports Commissions Services Offered
Volunteer Staff
PR/Media Assistance
Signage
Site Visits
Lodging Services
Grant Programs
Welcome Bags/Gifts
Itinerary Development
Event Planning Assistance
Click on tab to see more information about a specific facility
GameOn Fitchburg – Fitchburg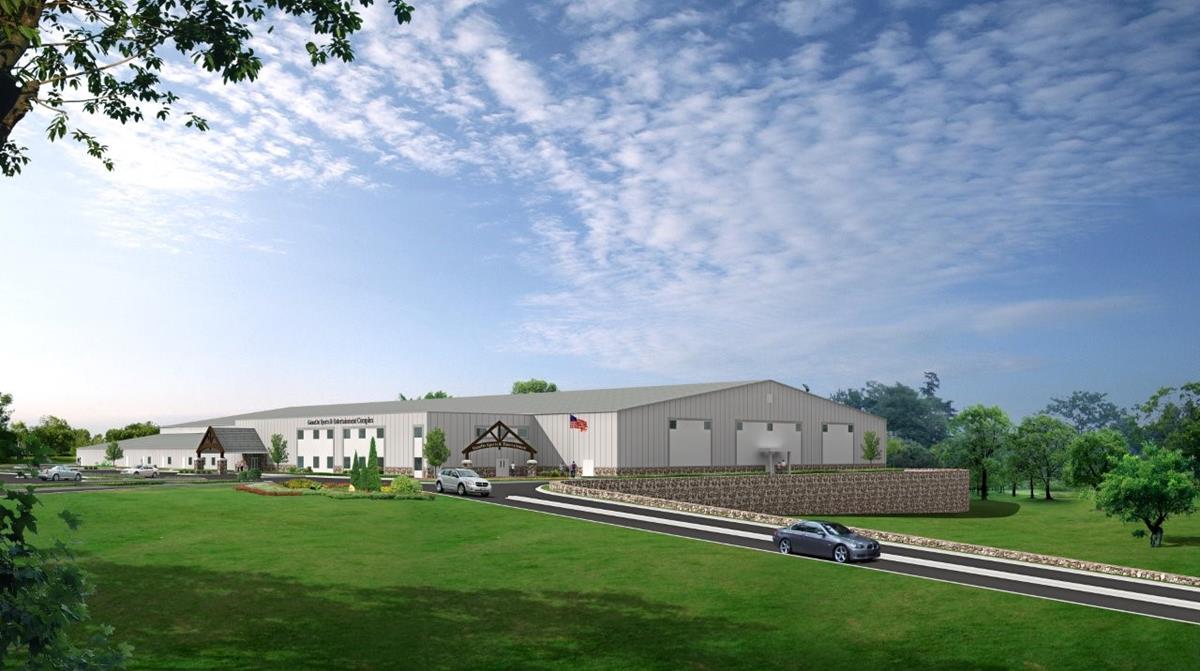 Set to open in January 2019, this new, state-of-the-art facility will feature nine lighted outdoor fields and a 115,00 square foot structure along with three turf fields, three full volleyball courts, batting cages, a restaurant, a sports bar, a fitness center, and conference space. The addition of GameOn to the North Central Massachusetts is a great boost to the sports community and this facility is sure to be high on the list of many sports planners.
Sports: Basketball, lacrosse, soccer, volleyball
Mass Youth Soccer Fields – Lancaster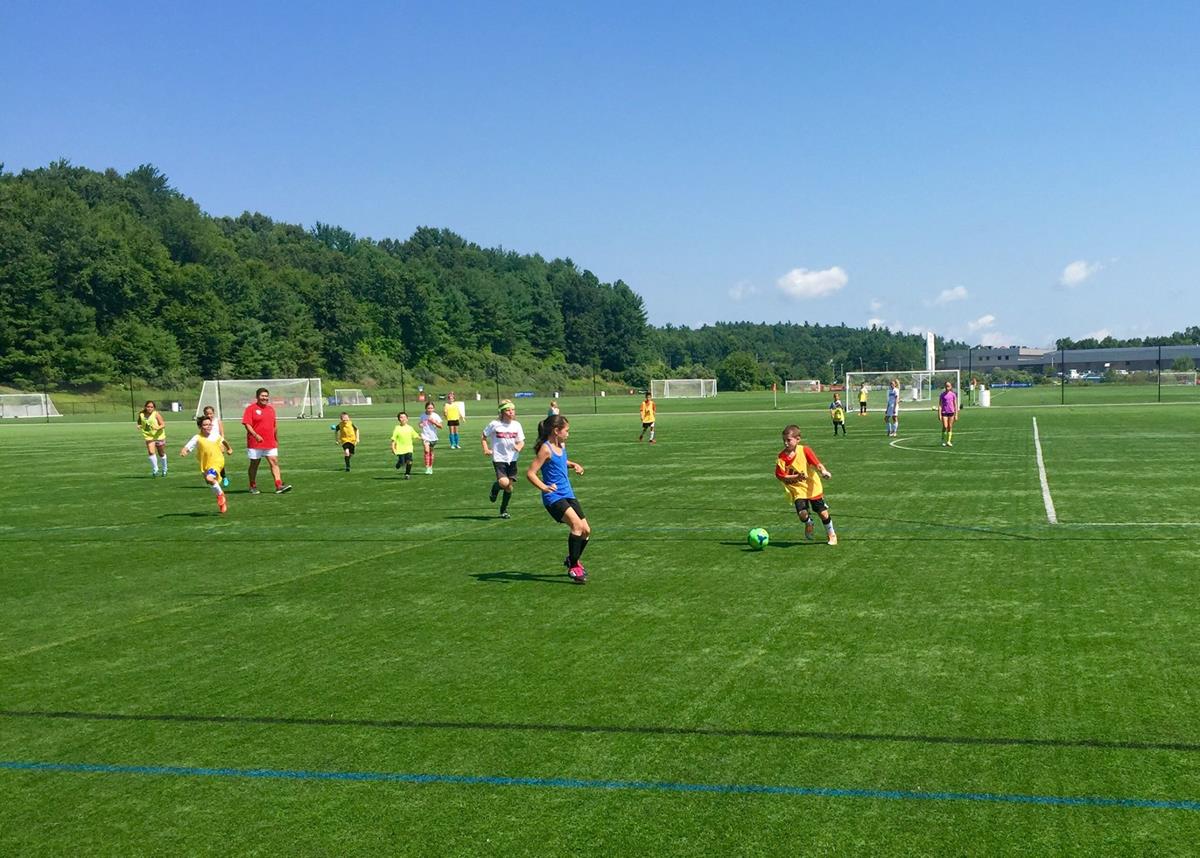 Sports planners looking to host a soccer event in North Central Massachusetts are in luck – the Mass Youth Soccer Fields in Lancaster aren't just one of the premier soccer complexes in the state, but they are highly regarded across the country. The complex features 11 natural grass and five turf fields, each meeting FIFA regulations at 110 yards by 75 yards. These fields are carefully and meticulously maintained so that each player who steps onto the field can be sure they are playing on the highest quality grass or turf. In addition to a wealth of fields there is also a pavilion area with a concession stand and restrooms, as well as plenty of parking.
Sports: Soccer
Rogers Field Complex – Devens
On any given weekend you will find athletes hitting the fields of the Rogers Field Complex for games, tournaments, practices, or camps. Soccer and lacrosse are the most popular field sports played in this complex, which is located just off MA-2 in Devens. Across 44-acres of carefully maintained field space there is plenty of room to host large-scale tournaments while providing adequate space for spectators to get in on the action.
Sports: Lacrosse, soccer
Carter & Stevens Farm – Barre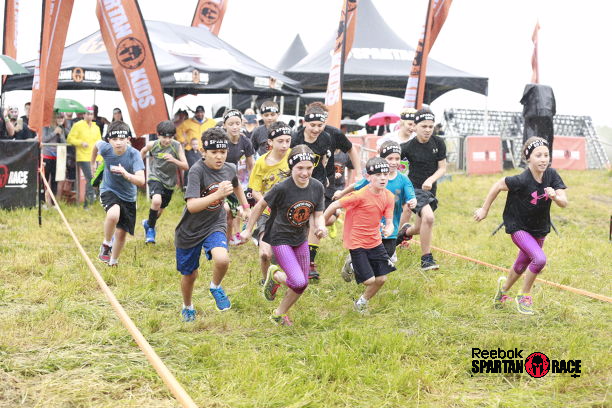 Scaling walls, swinging from ropes, and engaging in feats of strength are just a few of the Army-style challenges incorporated into the increasingly-popular obstacle course race. Carter & Stevens Farm provides the perfect venue to host a race full of adrenaline-pumping action that is sure to have athletes coming back for more. In 2018, the Farm is set to host some big names in obstacle course racing, including a Savage Race, a Spartan Race: Super, and a Bonefrog Race.
Sports: Obstacle course racing
Fitchburg State University – Fitchburg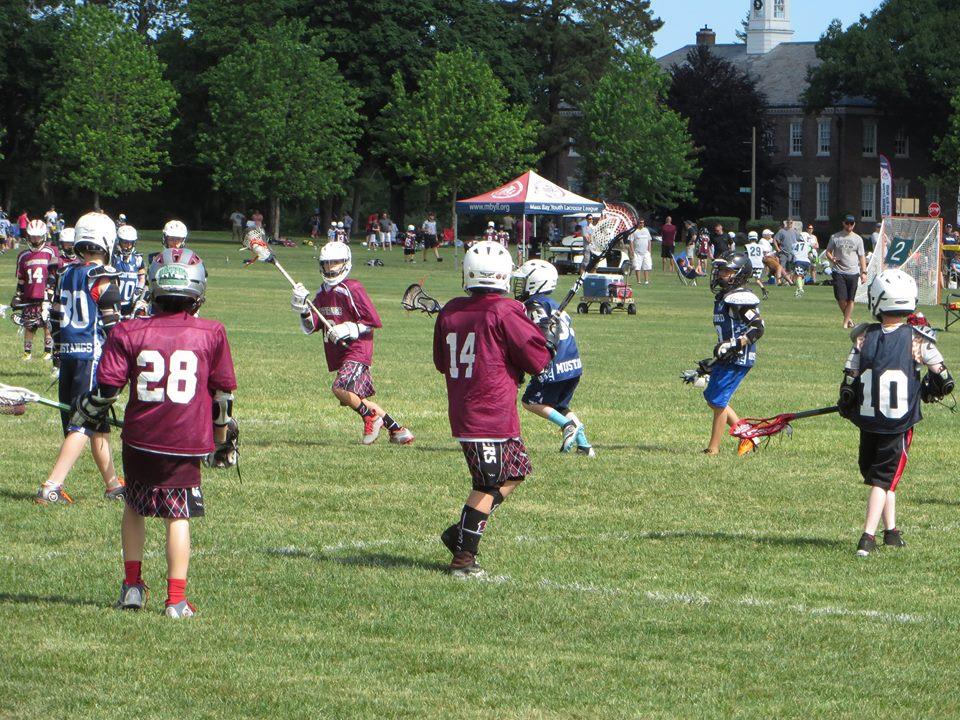 University campuses can be a sports planner's dream. With a wide variety of well-maintained facilities that regularly play host to major events, arranging an event on campus can be a breeze. And at Fitchburg State University this is no exception. From baseball to volleyball and nearly everything in between, there is ample space and support to ensure that your next event goes off without a hitch.
Sports: Baseball, basketball, cross country, field hockey, football, ice hockey, lacrosse, soccer, softball, track & field, volleyball
Wachusett Mountain – Princeton
Looking to hit the slopes in North Central Massachusetts? Wachusett Mountain is the region's top mountain resort for skiers and snowboarders, featuring 25 trails served by eight ski lifts. And while many mountain resorts are time consuming to reach, Wachusett Mountain is just a convenient shuttle ride away from Fitchburg, which is easily accessible via Boston's Commuter Rail. With night skiing on many of its trails and 100 percent snow-making capacity, this resort is the ideal destination for your next event.
Sports: Skiing, snowboarding
Cushing Academy – Winchendon
The state-of-the-art Cushing Academy recently unveiled its new Watkins Field House, a 30,000 sq. ft. athletic center that includes three courts (one college regulation and two high school regulation), locker rooms, and a 3,000 sq. ft. fitness center in a building custom-designed to cater to athletes. Cushing Academy is also home to Theodore Iorio Arena, as well as several athletic fields and tennis courts.
Sports: Baseball, basketball, football, ice hockey, soccer, tennis, volleyball
Things to do in North Central Massachusetts
The New England region enjoys the best of each season, which is great for outdoor exploration, family fun, and of course, sports. From the beautiful fall foliage to the first blooms of spring, along with warm summers and snowy winters in between, there are countless activities awaiting you no matter what time of year you choose to plan your next event.
In winter, hit the slopes of Wachusett Mountain, which boasts 25 trails that are popular among both skiers and snowboarders and known for its easy-to-reach location not far from Boston's Commuter Rail. In fall and summer, Red Apple Farm is popular among visitors who enjoy picking a variety of fruit such as raspberries, blueberries, pears and more. Check out the variety of farm-made products in the country store – you won't want to pass up any of the fresh local pies that are a sweet treat for any visitor. For those interested in learning more about the history of the region, pay a visit to the Fruitlands Museum, where visitors will learn more about the stories of Louisa May Alcott's family, explore contemporary art, hike on the 210-acre grounds, and enjoy a meal at the farm-to-table café.
For family fun, check out Davis Farmland & Megamaze, which boasts the largest sanctuary of endangered animals in North America, a children's Adventureland, and a massive eight-acre field maze complete with puzzles, bridges, and more. And no matter that weather, head to Great Wolf Lodge New England, where lodge guests can access the massive waterpark that is always 84 degrees no matter the season!
As North Central Massachusetts's sports scene continues to flourish, the area has had the opportunity to host many large-scale events such as the Drone Racing League (coming back for 2019), the Gay Bowl XVII 2017 at Mass Youth Soccer Fields, the Longsjo Classic, Spartan Race: Super, and the North Face Endurance Challenge 2018 at Wachusett Mountain.
Our Commitment
At Visit North Central Massachusetts it's our goal to make your tournament or event be as memorable and successful as it can be. Whether it is helping an e-sports shoot with vendors and permitting or a lacrosse tournament with site selection and sponsorships we want to be a full service resource for you when coming to Massachusetts.
Visit North Central Massachusetts: Matthew Myers (Marketing & Communications Manager)
How to Get to North Central Massachusetts
By car: North Central Massachusetts is located about one hour northwest of downtown Boston via MA-2, and about 30 minutes north of Worcester on I-90. MA-2 and I-90 both bisect the states in opposite directions and are ideal for visitors coming from near and far.
By rail: Boston's MBTA Commuter Rail is an ultra-convenient option that takes visitors from Boston's North Station on to locations such as North Leominster, Fitchburg, and Wachusett.
By air: Boston Logan International Airport is just over an hour away via car, and as one of the nation's major airports it is the ideal hub for visitors to the region. For those arriving and wishing to use public transit, a simple subway connection to the Commuter Rail will have travelers on their way in no time.
Contact Information
Company Name: Visit North Central Massachusetts
Sports Sales Manager: David Ginisi
Title: Marketing & Communications Manager
Telephone: 978.353.7600 x 240