Champaign County: The Secret Ingredient to Any Sporting Event's Success
A facility for every sport and entertainment for all ages sets Champaign County Apart
Champaign County, Illinois
Sharing sister cities in both Champaign and Urbana, Champaign County serves as an amalgamation of a big city feel with rural area opportunities, creating an experience like no other. The home of the enormous University of Illinois at Urbana-Champaign, the area stays perpetually young and vibrant with the constant shuffling of new students every year bringing the latest fashion and culture.  Theaters and restaurants assure there is always something to do at any time of the year. Stay in one of the many hotels nearby like Drury Inn Champaign, Courtyard by Marriott, Fairfield by Marriott, and La Quinta Inn by Wyndham Champaign.
Pick your own apples at Curtis Orchard & Pumpkin Patch and stick around for the corn maze and putt-putt golf.
Hang out with 16 friendly animals at Hardy's Reindeer Ranch, where you can feast on Texas-style brisket and beans.
Catch a film or have a bite in one of the locally owned restaurants throughout Downtown Champaign's Entertainment District.
The University of Illinois campus has something for everyone, depending on the season, but the cherry blossoms in bloom are a special treat.
Champaign-Urbana Adventures in Time and Space escape rooms build teamwork through challenging, film-inspired experiences.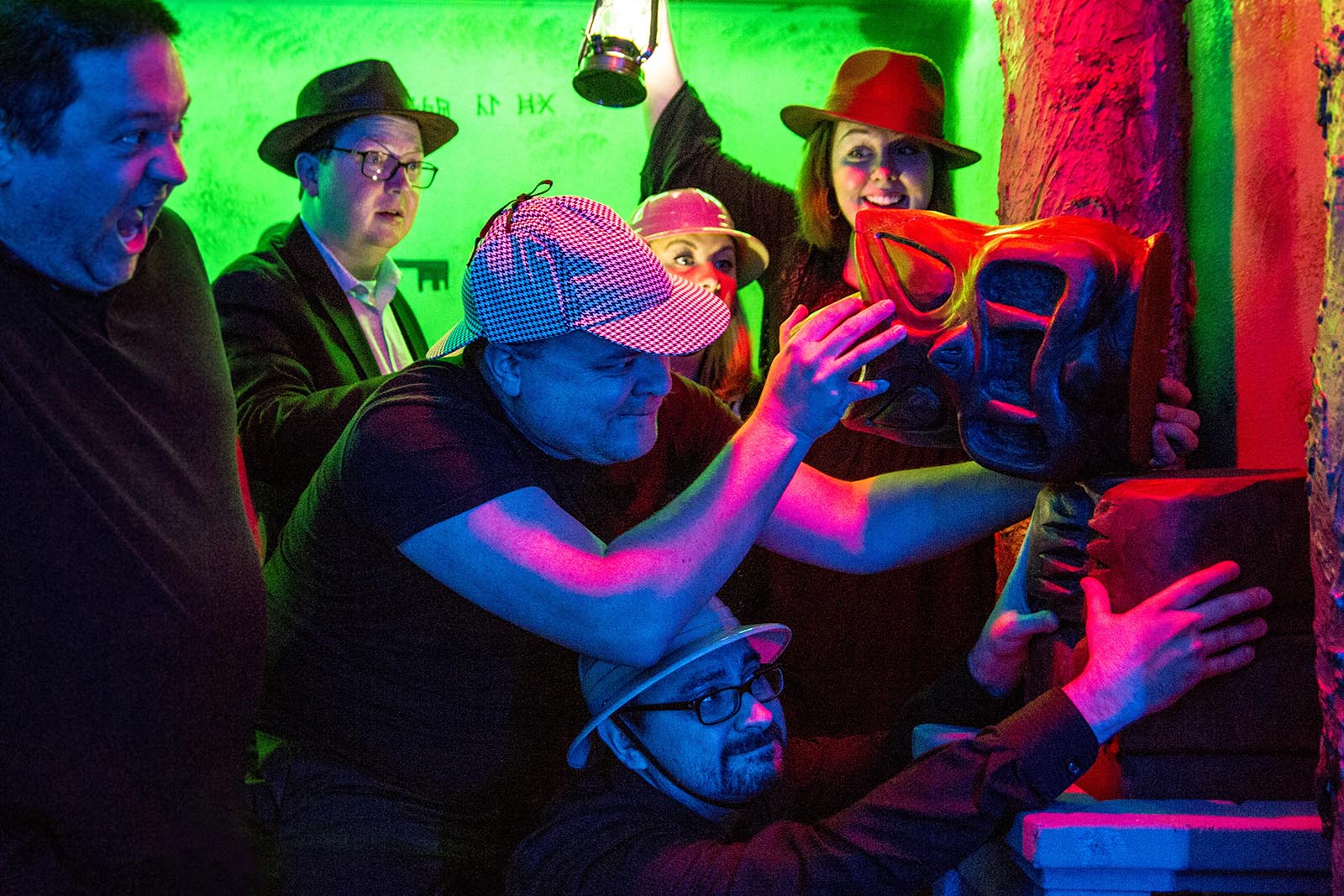 Get a Planner's Perspective
Don't just take our word for it, hear what these planners had to say.
I have always had great support from the staff at State Farm Center. Their attention to detail in preparation for and management of my events continues to be outstanding. The updates have enhanced the great atmosphere our event has enjoyed for years. We look forward to our annual return to State Farm Center as we know we will be supported at all levels including Visit Champaign County and the great staff at State Farm Center.
Craig Anderson, Executive Director,  Illinois High School Association, referring to IHSA Individual State Wrestling Championships
Find Your Perfect Champaign County Facility
Rantoul Family Sports Complex
Sports Covered: Baseball, Softball, Soccer, Football, Lacrosse, Rugby
Opening in April 2021, the new Rantoul Family Sports Complex, just north of the University of Illinois, will be a state-ofthe-art facility in the Midwest. The complex offers all turf fields with eight baseball/softball, two T-ball/Challenger baseball, eight soccer/football/rugby/lacrosse multi-purpose fields, over 800 parking spaces, a splashpad, and concessions.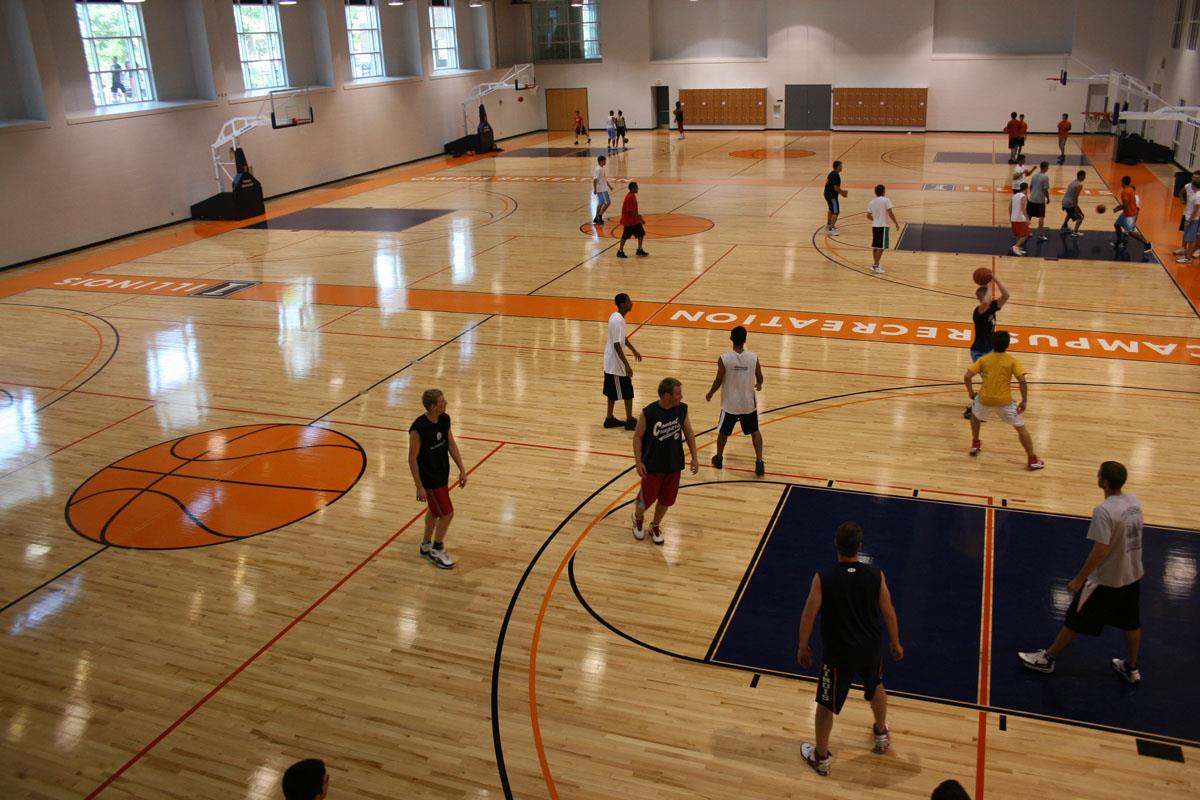 Activities & Recreation Center (ARC) at the University of Illinois
Sports Covered: Basketball, Volleyball, Swimming, Diving, Squash, Wrestling, Martial Arts
The ARC is a 340,000-square-foot on-campus rec center with the capacity to host nearly any indoor sport with its versatile spaces. The space has four gymnasiums that can be converted into 12 basketball courts,
16 volleyball courts, three squash courts or 12 racquetball courts. Teams can take advantage of the extensive workout equipment and spaces along with its 35-foot climbing wall and one-fifth mile indoor track. It houses both an indoor and outdoor pool, with diving wells perfect for competitions and a sauna and café great to enjoy afterward. 
Dodds Park
Sports Covered: Softball, Soccer, Disc-Golf
Located at Parkland College, Dodds Park has seven premier tournament quality softball fields, in a 3-plex and 4-plex structure. The site also has 11 top quality soccer fields that have hosted the Illinois Futbol Club Spring and Fall Invites, as well as an 18-hole disc golf course.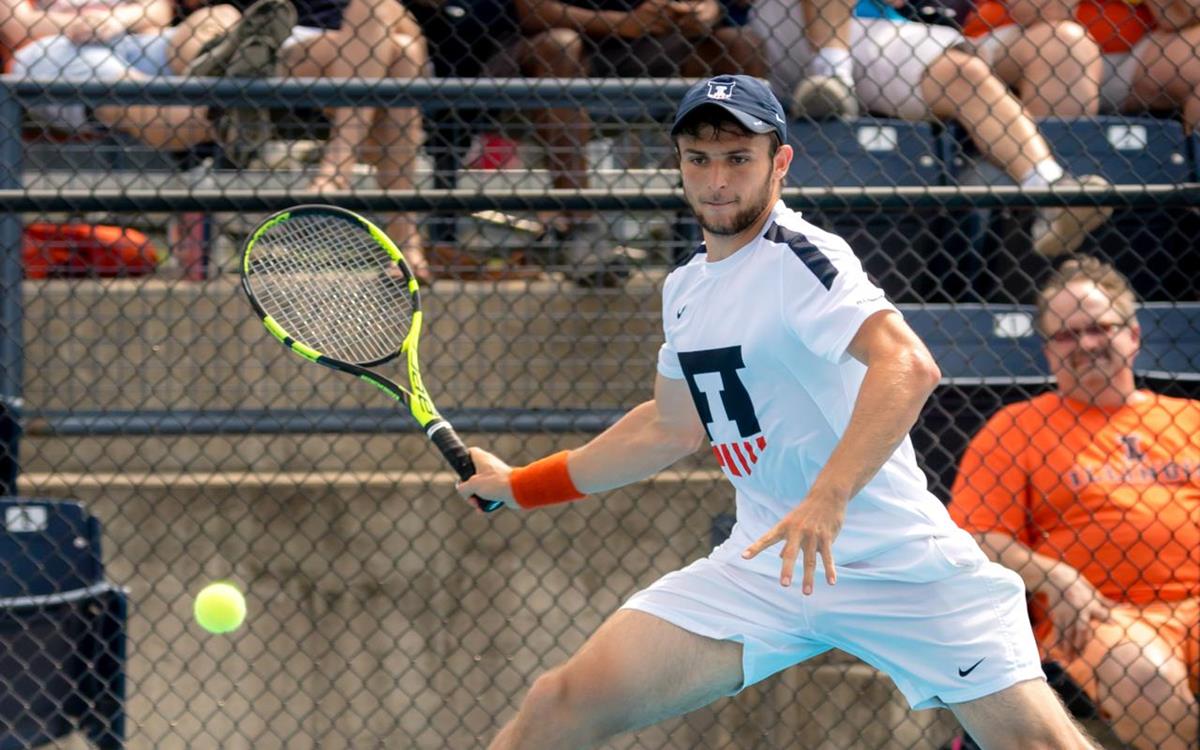 Atkins Tennis Center & Khan Outdoor Complex
Sports Covered:Tennis

Recognized in 1992 by the USTA as the country's "Most Outstanding Tennis Facility," Atkins Tennis Center & Khan Outdoor Complex has only gotten better since then. After an expansion in 2009, the complex boasts 20 outdoor and six indoor courts, with six courts containing individual scoreboards and spectator seating. The complex can hold up to 3,800 spectators and has indoor restrooms, a pro shop and a sound system.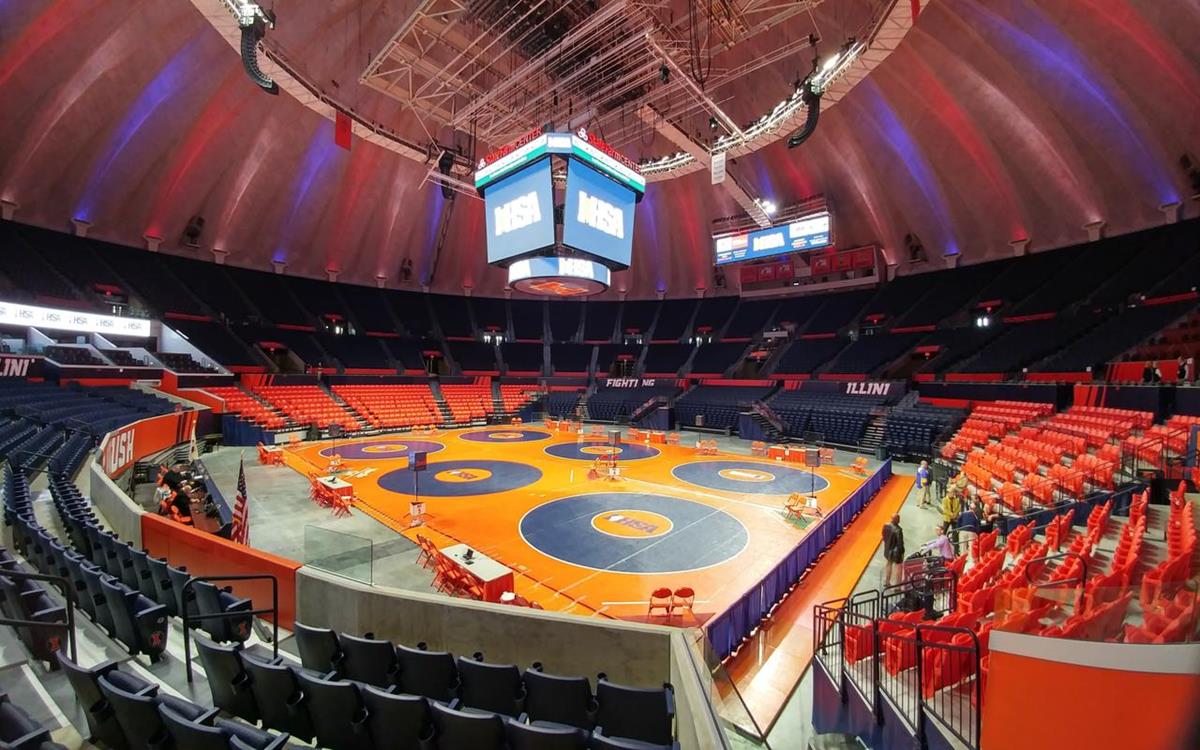 State Farm Center
Sports Covered: Basketball, Wrestling, WWE, Gymnastics
No stranger to large events, the State Farm Center has 15,500 permanent seats, with a max capacity of 16,500 spectators. Its flexible floor space means it's just as ready to have a Broadway show or rock concert as it is a Fighting Illini basketball game. The arena has hosted the 2019 National Intercollegiate Wheelchair Basketball tournaments, the Illinois High School Individual Wrestling State Championships, and much more. The center recently renovated its backstage area so that
any event can take full advantage of its expansive full-service kitchen, catering/dining services and locker rooms.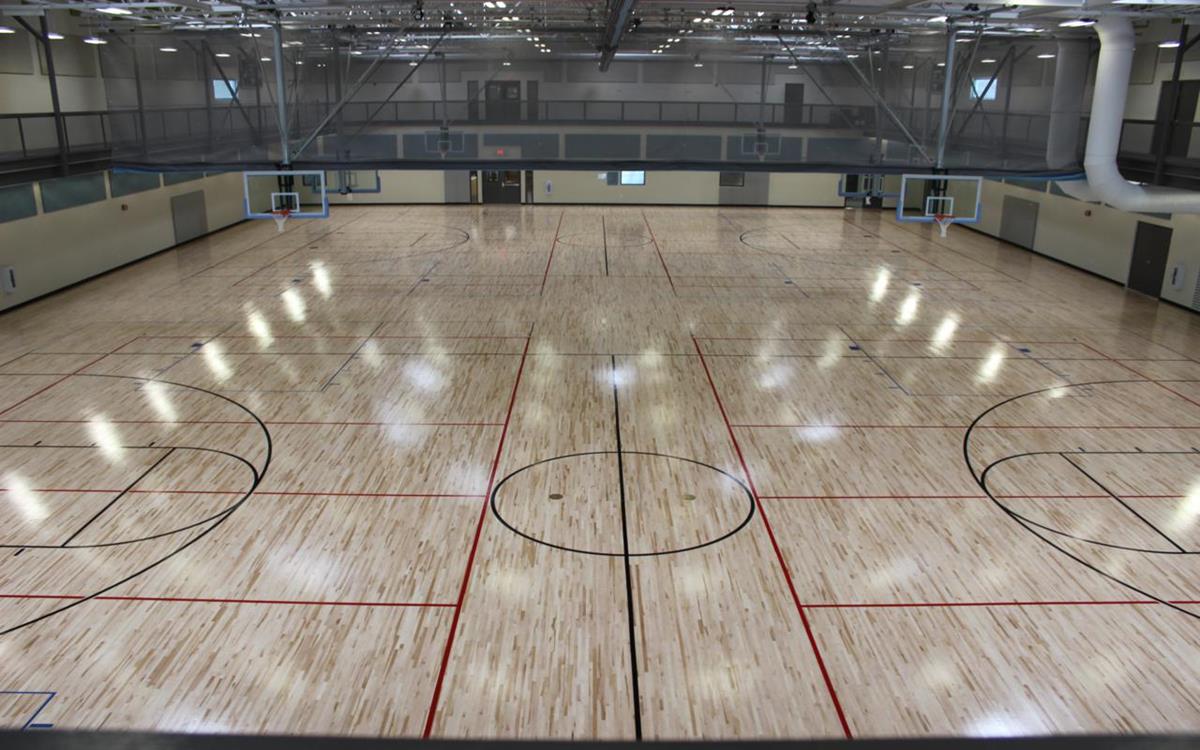 Leonhard Center
Sports Covered:Basketball, Volleyball
When scouting out the best facilities in Champaign County, don't be quick to overlook Leonhard Center. This local recreation center's main gym has the ability to transform its normally two full-sized IHSA basketball courts into four volleyball regulation-sized courts. An indoor walking track, weight room, cardio room and an indoor playground for kids to enjoy are also available throughout the facility. For the more environmentally aware, it might be interesting to know the center is geothermally powered.
What are you waiting for?
Let Sports Planning Guide help you plan the perfect event.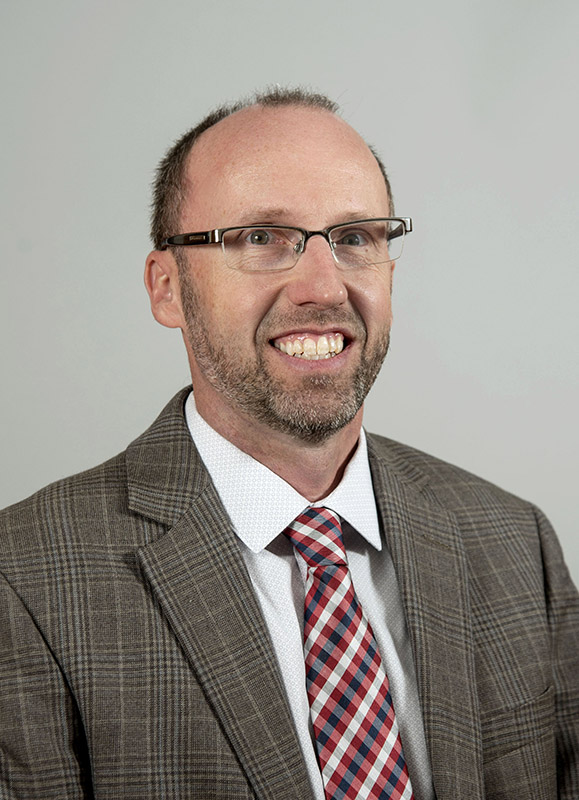 Mike Koon
Director of Sports & Special Events