Located in Florida's sunny Tampa Bay area, St. Petersburg-Clearwater spot-lights several spacious sports facilities and entertaining attraction for your upcoming athletic event.
Sports planners with the challenging task of organizing a trip for their athletes are in charge of making several arrangements. Just a few that come to mind include what sports facilities to utilize, which hotel to lodge your team, which attractions to visit, where to eat and so much more. Your athletes will grow weary of playing one game after another and therefore, it is important to plan for museum tours, beach days and other attractions for teams and their families to take in. Fortunately, St. Petersburg-Clearwater has some of the best sports complexes and entertainment options that Florida provides, and will make planning for your upcoming sporting event as effortless as possible.
Located in Florida's scenic Tampa Bay area, St. Petersburg-Clearwater is popularly known for its spectacular sand beaches and striking sunny weather. With a number of sports complexes, aquatic centers and playing fields, the vast region supplies facilities and resources for several sports. Additionally, you cannot go wrong with the long list of things to do off the field in St.Petersburg-Clearwater. Several museums and outdoor adventure tours will give visitors insight into what makes the beautiful area special, including aquariums and zipline tours stretching across the Tampa Bay region. Don't miss out on the chance to explore all that St.Petersburg-Clearwater has to offer.
CVB/Sports Commissions Services Offered
Volunteer Staff (Advances notice required, based upon availability)
PR/Media Assistance
Signage
Site Visits
Transportation Assistance
Lodging Services
Grant Programs (Financial assistance for venue rental)
Welcome Bags/Gifts
Itinerary Development (For site visits)
Event Planning Assistance (Advanced notice required, based upon availability)
Airport Welcome Messaging
Digital & Social Media
Print Services (Advanced notice required, based upon availability)
Local Vendor References
Click on tab to see more information about a specific facility
Sand Key Park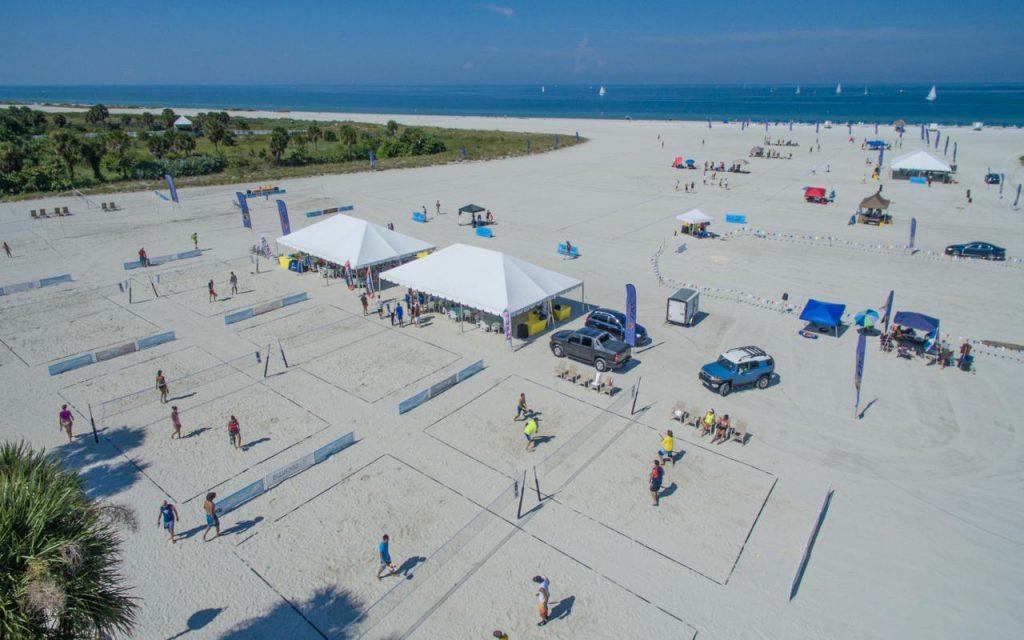 Grab your swimsuit and check out Sand Key Park, a deluxe, picturesque beach for swimming, surfing, fishing and other outdoor athletic activities. This great family outing area also supplies beach-goers with resources like beach cabanas, a designated dog park, a playground, large bathhouses with lockers and showers, loads of parking and seasonal lifeguards. Two grand full-service beachside resorts are just moments away from the white-sand beach, allowing teams and their families to stay in comfortable hotels close to the Gulf. Concessions, picnic areas and restrooms are available onsite, and watersport and beach gear rental is offered.
Sports: Beach volleyball, beach soccer, surfing, beach sports, outdoor water sports
North Shore Aquatics Complex
St. Petersburg's premier pool spotlights a number of facilities that will enhance your swimmers' taxing days of practices and meets. The complex features a 50-meter main pool, 25-meter warm-up pool, a play pool equipped with flume slides and zero depth entry, a splash pad, a low dive and a shaded picnic area. A swim team building, offices and parking also make arranging team meetings and events worry-free. Swim lessons and a variety of classes are also extended to swimmers of all skill-levels, accommodating the most seasoned of swimmers and starters in the sport. Situated on the St. Petersburg waterfront, the striking complex is easily accessible from downtown St. Petersburg, just five minutes away from fun entertainment options, delicious dining options and much more.
Sports: Swimming, diving, water polo, water sports
Long Center Aquatic Complex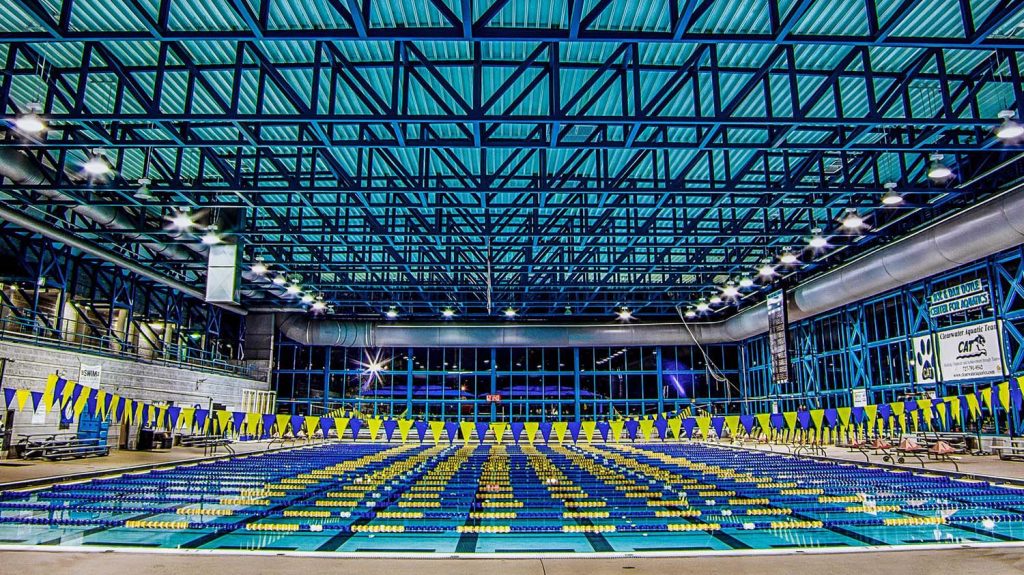 The newly renovated Long Center Aquatic Complex is the ultimate destination for your next lengthy swim tournament, as it highlights an indoor Olympic-sized 50-meter swimming and diving facility. The complex is also equipped with a 25-yard training and therapeutic pool with consistent year round water temperature spanning about 90 degrees. Other indoor amenities at the Long Center include a gymnasium and fitness centers with treadmills, stationary bikes, rowing machine, free weights and other equipment. Outdoor resources feature soccer fields, a playground and walking/jogging trails. Several other camps and classes are offered at Long Center Aquatic Complex, making it accessible for swimmers and athletes of all skill-levels.
Sports: Swimming, diving, water polo, water sports, indoor sports
Eddie C. Moore Softball Complex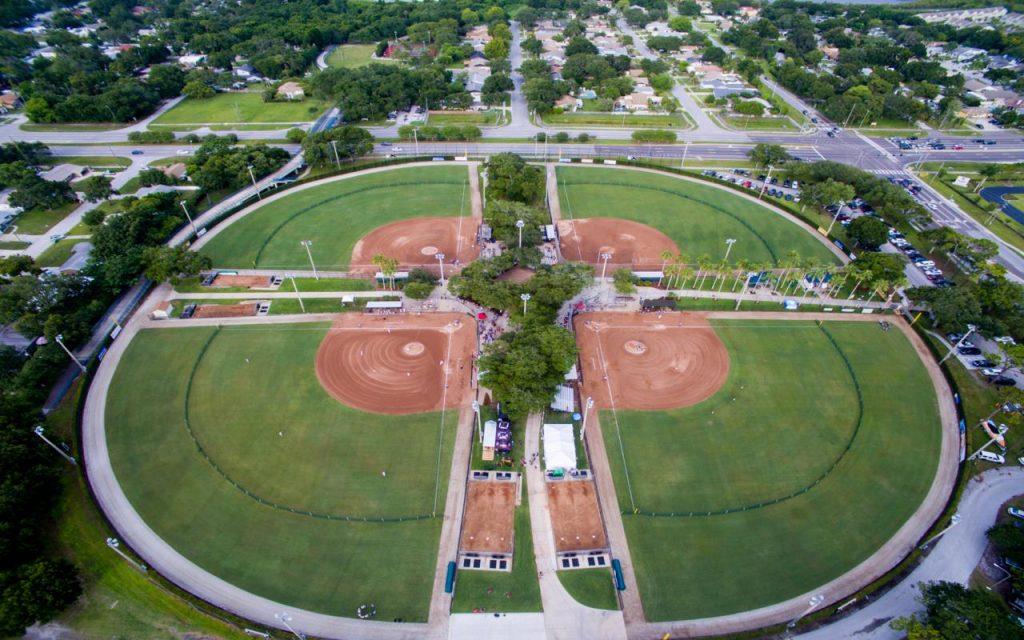 Serving as Clearwater's go-to softball facility, the expansive Eddie C. Moore Softball Complex is the city's state and national award-winning softball complex. Across three locations you will find nine natural-grass fields, all of which are linked by the East-West Trail. Available for tournaments are five 300-foot fields, two 250-foot fields and two 200-foot fields. The highly-acclaimed facility includes soft toss areas with batting cages for pre-game warm-ups and practices, and two fields feature the latest technology with covered batting tunnels. Ideal for long days of tournaments, the softball center is also composed of spacious picnic areas and pavilions, concession stands, benches, shelters and restrooms. The impressive venue also spotlights grandstands for spectators to watch the festivities, as well as scoreboards with the games latest updates.
Sports: Softball, baseball
Disc Golf Courses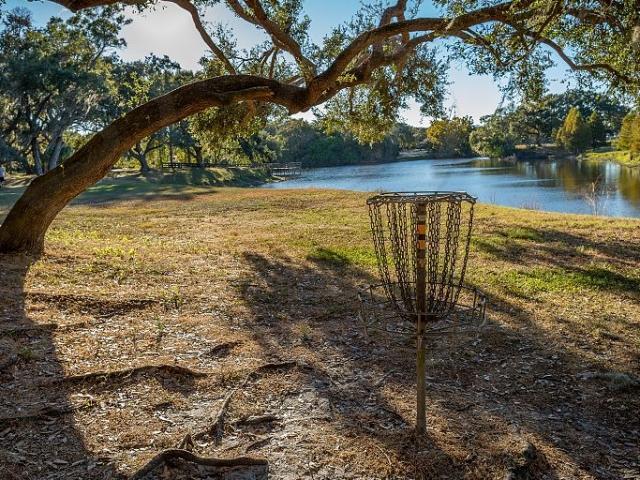 With a host of disc golf courses to choose from in the St.Pete-Clearwater region, you will find planning your next disc golf tournament to be challenge-free. Just a couple of disc golf courses include the world class Cliff Stephens Park and the first-rate North East Coachman Park. Cliff Stephens Park is furnished with 44 acres of fun and facilities for more than just disc golf. You can also hike on the nature trails, fish at one of the four docks along Alligator Creek or bike the Ream Wilson Clearwater Trail. Additionally, North East Coachman Park supplies an 18-hole disc golf course shaded by trees, making it playable all-year-round. Designated holes have a variety of obstacles and challenges, making the game a bit more difficult for more seasoned players. After the game, relax under the shade or go for a fun nature walk.
Sports: Disc golf
Golf Courses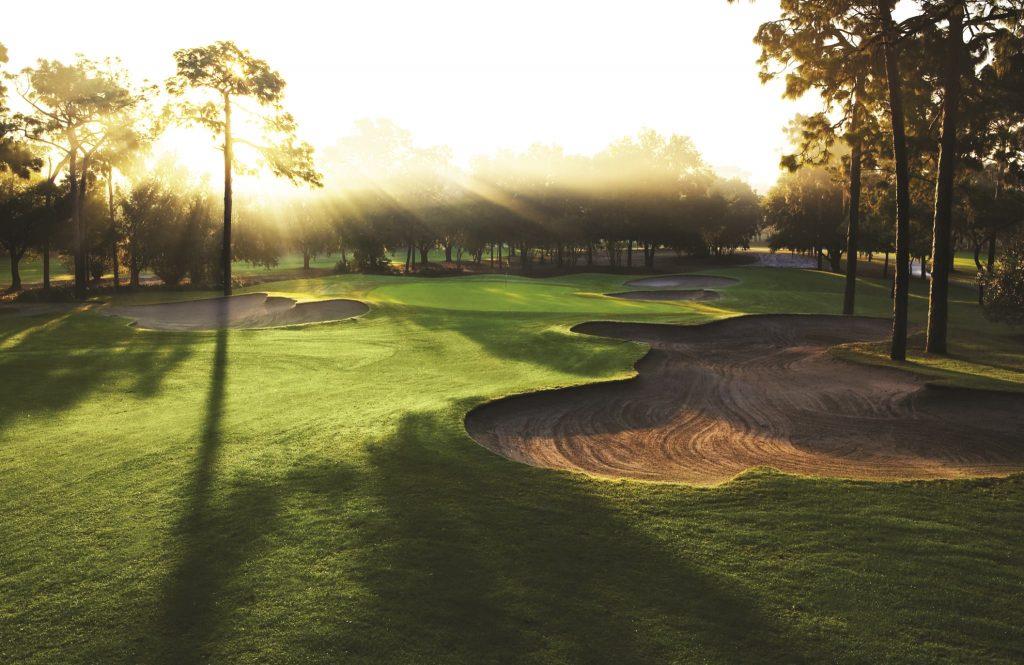 The number of top-quality golf courses throughout the St.Pete-Clearwater area will make finding the perfect one for your future tournament painless and straightforward. One such venue is the championship Vinoy Club 18-hole golf course, which blends the lush, natural surroundings with challenging shots. Each hole is engulfed by diverse vegetation and wildlife, as the course is a certified Audubon Cooperative Sanctuary. Another top-class golf course can be found at the Innisbrook Resort at the Copperhead Course. The top-rate, 18-hole course provides a challenging layout for even the most skilled players, as it is distinguished by the natural beauty of the surrounding lakes, ponds, abundant wildlife, tree-lined paths and rolling meadows. Book your future golf outing at St.Pete-Clearwater and experience firsthand the merging of golf with nature.
Sports: Golf
Bowling Centers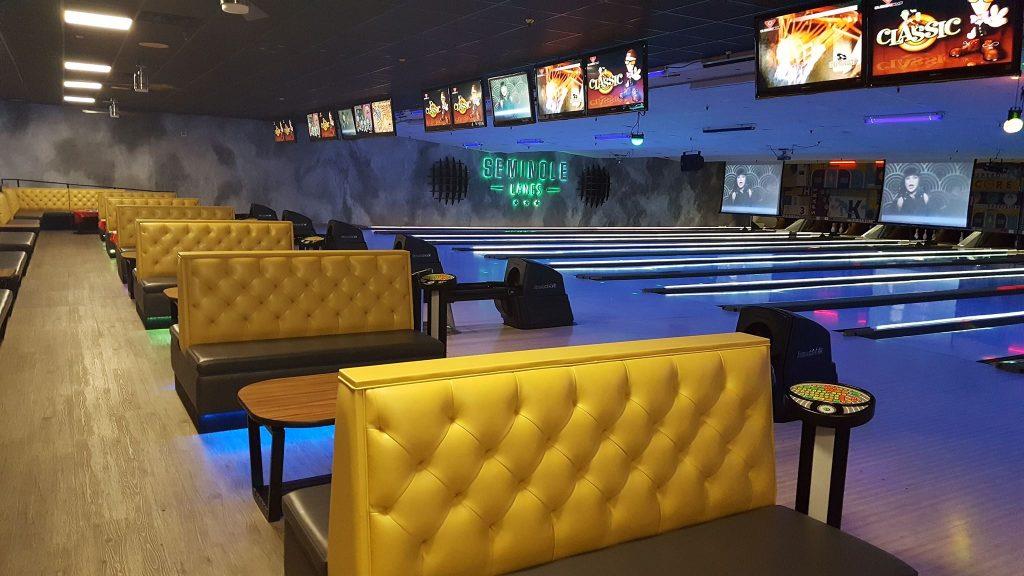 Located throughout Pinellas County are a multitude of bowling centers and alleys to host your next bowling tournament. For instance, Sunrise Lanes is equipped with 32 lanes and retro entertainment for customizable group events. This family-fun center gives you the opportunity to participate in a Sunrise Lanes tournament or host your own, and kids bowl for free all summer. If you want to unwind after a competition, this top-tier bowling alley provides services for parties, including an arcade and a bar with pool tables. Another great bowling center for your next tournament includes Maples Lanes, which offer league bowling, a pro shop and a sports bar with pool tables. Bring your upcoming bowling event to St.Pete-Clearwater, and you won't be disappointed.
Sports: Bowling
Things to do in St. Pete-Clearwater
Taking some time away from the tiring practices and exhaustive games of your sports trip will give your athletes the chance to unwind from their busy days. Luckily, St. Petersburg-Clearwater provides a host of family-oriented attractions that are perfect for your team and their families to enjoy off the field.
The warm-weathered and welcoming environment of St. Petersburg-Clearwater allows visitors to soak up the sun, play on the sand beaches and delight in excellent activities. Start off your trip with a visit to Clearwater Marine Aquarium, a 501 non-profit organization that lets you immerse yourself in the realm of marine life rescue. Afterwards, head over to the James Museum where visitors will learn more about the culture of the wild, wild American West through diverse art. Next, continue museum-hopping by touring Imagine Museum, a top-notch art institution featuring glorious glass artwork and beautiful masterpieces. For those athletes who can't get enough of the outdoors, several dolphin tours bring you up-close and personal with the world's most beloved animals. Wrap up your adventure with a daring zipline experience with Empower Adventures (Oldsmar Zip Line), where you can uncover a one-of-a-kind, birds-eye view of the grand St. Petersburg-Clearwater area. Don't miss the opportunity to revel in all the excellent attractions, beaches, restaurants, retail stores and more that you'll find in St. Petersburg-Clearwater.
Planner Perspective
VSPC and SPC Sports & Events has been a tremendous partner for a number of years and across a number of events – ranging from our baseball championship at Spectrum Field to our golf championship at Copperhead course at Innisbrook.  Our biggest take-away is the high-level of service, expertise in the field and – most important to me – the investment of time and spirit of collaboration.  I truly enjoy this partnership which has grown more into a relationship with the feeling of shared ownership and ultimately the desire for our events to be successful, enjoyable and memorable not only for the teams and student-athletes, but for the fans and community as well.  I look forward to many more years of this burgeoning association with VSPC as we look to grow the profile our events as well as our Conference's national brand awareness.
American Athletic Conference (AAC Mens Golf and Baseball Championships): James A. Siedliski (Associate Commissioner)
This was our first year working with VSPC and it could not have gone better.  There was a sense of partnership right away, that they equally cared about the success of the event.  As an event planner, I was incredibly thankful for their approach to planning and making sure that we were always on the same page.  We could not have been happier with how the event was managed and all success is owed to VSPC and their team.  We are actively looking to take more events back there and look forward to years of partnering with VSPC.
USA Water Polo (UANA Jr Pan American Championships): Ryan Cunnane (Director of Events)
How to Get to St. Pete-Clearwater
By Car: Getting around the St.Pete and Clearwater area by car is easy and stress-free, as the roads typically follow a grid system. The two major highways are I-75 and I-275 that join to the surrounding neighborhoods.
By Air: St. Pete-Clearwater International Airport is conveniently located just 15 minutes away, roughly 12.5 miles, and services the following airlines: Allegiant, Sun Country Airlines, Sunwing and Flair Airlines. Tampa International Airport is just 20 minutes away, and services 21 airlines, including American Airlines, Delta Air Lines, Frontier, Jet Blue, Southwest Airlines and United.
Contact Information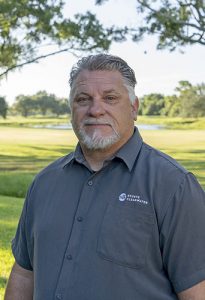 Company Name: St. Pete Clearwater Sports
Sports Sales Manager: Jeffrey John
Title: Senior Business Development Manager
Phone: 727-464-7217
Email: Jeffrey@VisitSPC.com
Website: PlayStPeteClearwater.com