Effingham is an Ever-Growing Sports Destination
Every day, Effingham becomes an even better destination for sports events, from swimming to softball and beyond.
Planning can be a pain, especially for an undertaking as big as a sport event or tournament. Happily, there are destinations that work hard to make sure the whole process isn't just easy, but fun for all.
Effingham is a growing, tourism-drawing presence in Central Illinois. You'll find a number of hospitable facilities looking to make your athletic experience extraordinary. With Effingham committed to giving visitors more reasons to stay and giving residents more points of pride in their town, the facilities only continue to grow and improve for players, coaches, refs and fans alike.
Let your cares drift away as you float down the lazy river at the Richard E. Workman Sports & Wellness Center.
You'll always find fresh produce and large rooms for group outings at Firefly Grill.
Home-made creations and authentic Italian vibes abound at Tuscan Hills Winery.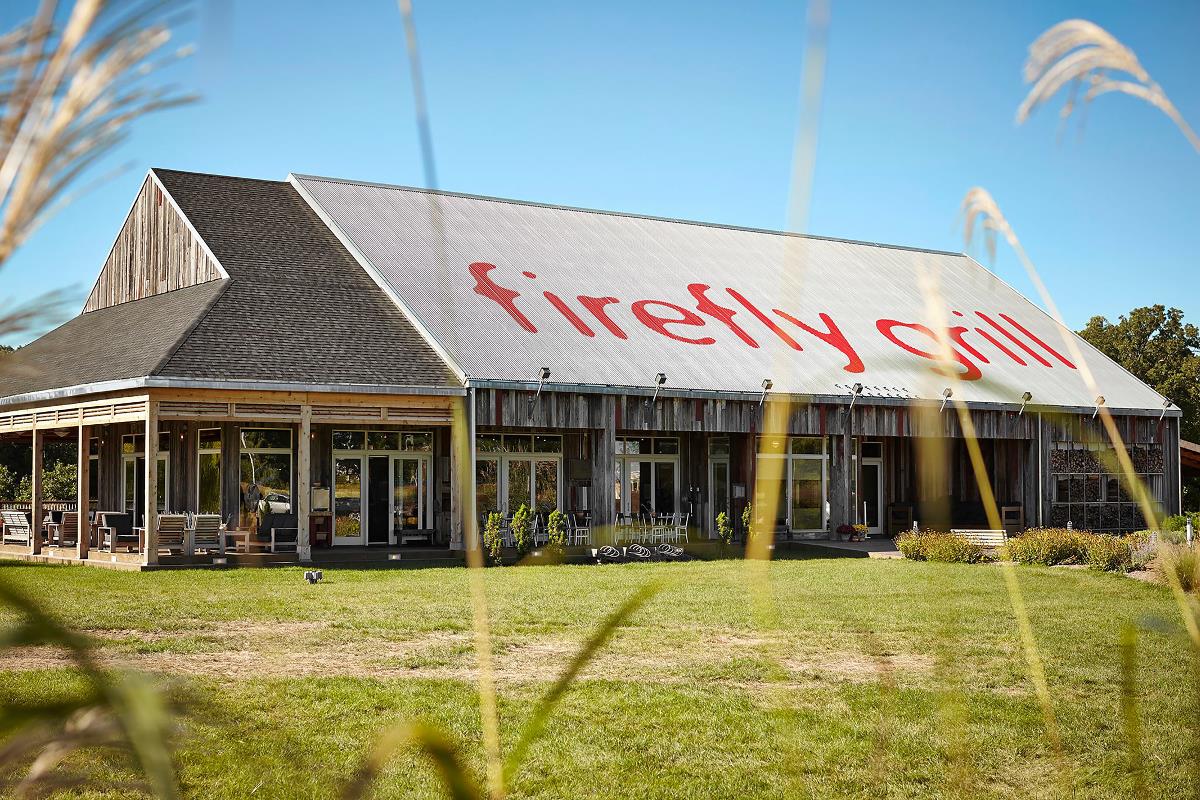 Get a Planner's Perspective
Don't just take our word for it, hear what these planners had to say.
I would say that the advantage for choosing Effingham, besides being so centrally located, is the community really gets behind and supports the events. We have such a variety of restaurants and hotels for people
to choose from, and our shopping choices continue to expand. I feel fortunate to be able to host the event for its businesses and community.
Jeff Schafer, Effingham High School Girls Basketball, (Southern Illinois Basketball Circuit Director (SIBC)
Find Your Perfect Effingham Facility
Richard E. Workman Sports and Wellness Complex
Sports Covered: All indoor sports
The Richard E. Workman Sports and Wellness Complex was completed in early 2016. The complex offers a 25-meter, eight-lane swimming pool and indoor 15,500-square-foot, multi-sport courts. This recreational center offers other amenities too, ranging from rentable party rooms to physical therapy services. The complex will not only offer visiting teams great places to play, but a stellar spot for helping their bodies relax and recuperate from intense activity.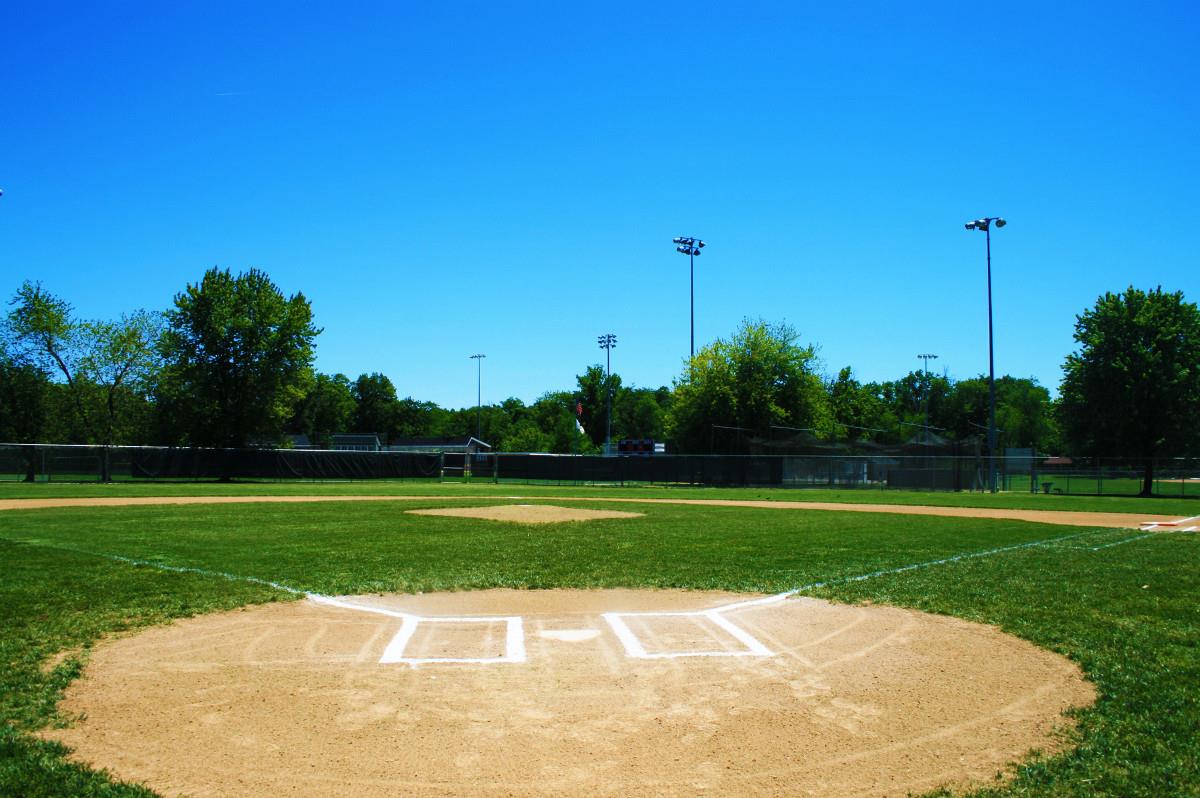 Hendelmeyer Park
Sports Covered: Baseball, softball, tennis
If you're looking for outdoor sports, look no further than Hendelmeyer Park. This spot is a charming local park with expansive outdoor fields. At a respectable 20 acres, the park holds two lighted, slow-pitch diamonds and one lighted, fast-pitch diamond—all with natural grass—plus four lighted tennis courts. The park is rounded out with playground areas, a gazebo, concession stand and skate park.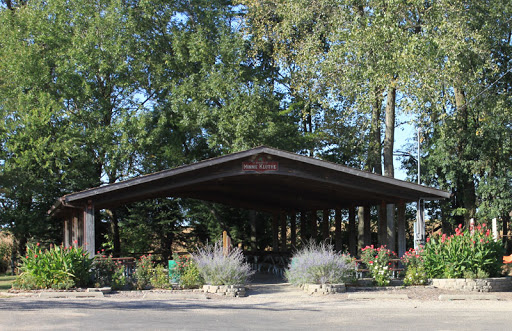 Evergreen Hollow Park
Sports Covered:Softball, baseball, tennis, soccer, swimming
Evergreen Hollow Park spans 42 acres and comprises of two lighted softball diamonds, one lighted baseball diamond, four lighted tennis courts and soccer fields. On the west side of the park sits Kluthe Memorial Pool, an outdoor swimming pool with a lap pool, water slide and children's pool area.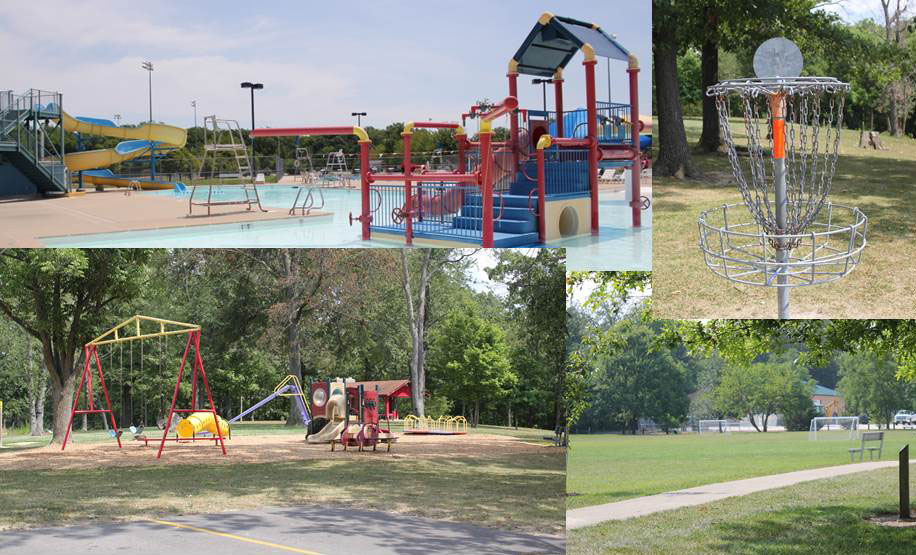 Community Park
Sports Covered: Baseball, softball, disc golf, tennis, roller hockey, ice skating
Community Park is situated on 35 acres in Effingham Park District and features four lighted baseball/softball diamonds, one unlighted baseball/softball diamond, an 18-hole disc golf course that winds through hills and trees, four lighted tennis courts, a roller hockey rink and an outdoor ice skating rink. Other amenities include a sand volleyball court, three outdoor basketball courts, two concession stands, three playground areas, two restrooms, and four pavilions, shelters and picnic areas.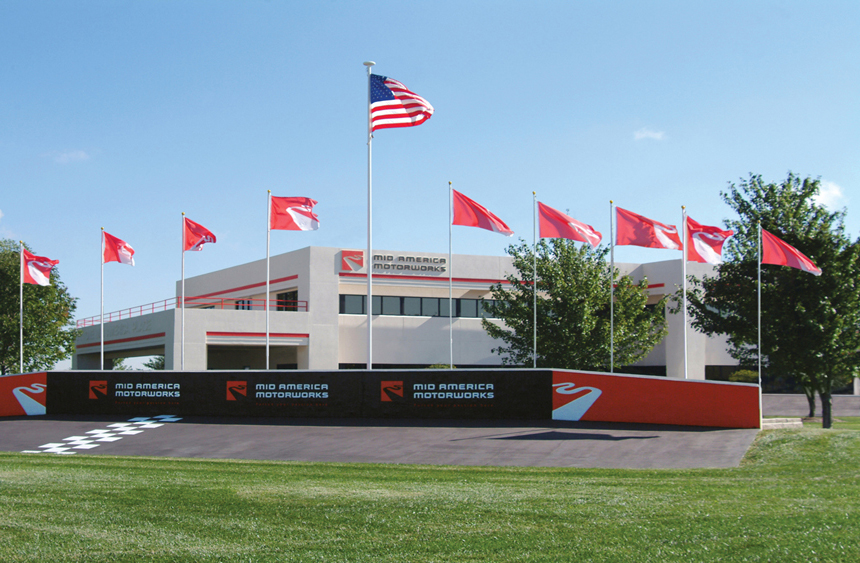 Mid America Motorworks
Sports Covered: Auto racing
Rev up your engines at Mid America Motorworks, Effingham's premier racing venue for over 20 years. Here, drivers can race their best vehicles or get the parts they need to go a little faster. Besides its riveting racing events, thousands of visitors come out to the annual Corvette Fest and Funfest for Cooled VW. Effingham transforms its natural grasslands into festival grounds featuring the FunFest Amphitheater stage and the MY Garage Museum and Retail Store. Visitor tents equipped with dozens of board games and food tastings cover the grounds. Show off your vintage Volkswagens and Corvettes while mingling with auto enthusiasts and partying with music's biggest stars.
What are you waiting for?
Let Sports Planning Guide help you plan the perfect event.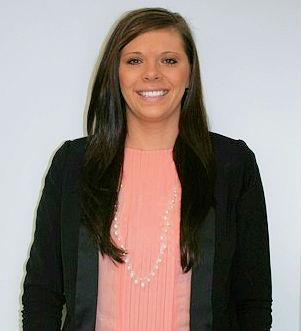 Jodi Thoele
Director of Tourism