Diving into the past and present to provide a glimpse into the future
By Christopher D. Silbernagel
Esports has received plenty of criticism over the years, particularly that it's an unsustainable, niche market and that it—just as with gaming in general—leaves negative impressions on younger audiences. However, both arguments are misconceptions, originating all the way back to old stigmas of the gaming industry at a time when consoles and games were still categorized as toys and that their popularity would eventually dwindle.
Online database Statista reported that the gaming industry as a whole is expected to reach $384.9 billion in 2023, far surpassing the box office film and streaming industry by over $250 billion. Esports on the other hand is estimated at $1.64 billion for these collective 2023 gaming numbers. This may seem like a drop in the ocean, but comparing the projected growth rate of esports to film and streaming through 2027, both hover positively at nearly 8.5 percent.
With the popularity and growth of gaming no longer in question, what about how the esports industry affects its audience? According to STEM MINDS, esports uniquely develops visual acuity. Like traditional competitive sports, such as baseball and soccer, esports has also been credited with providing participants a sense of belonging, teamwork and crucial skills and values.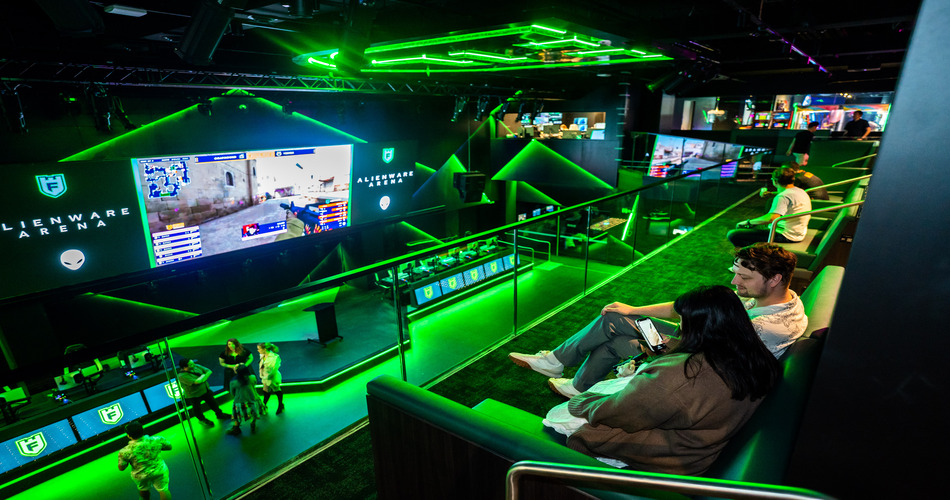 Enter new players
For esports in particular, community may be the most important factor as this industry is renowned for being inclusive. Gamers generally look to find that community online, but over the past decade, dozens of university esports clubs and programs have been reporting record growth thanks to investments into spaces provided to students. Companies taking notes on the industry's ascension at these colleges and online are now partnering with esports events, teams, organizations and even helping to develop collegiate programs.
"Starting in 2019, [SHI International Corp.] began a focus on esports by starting our free-to- enter and scholastic esports tournament, Battle Academy," said Amy Troxell, senior mobility team manager at SHI, a New Jersey-based company helping colleges convert spaces into esports environments. "We also focus on our esports team, which now has 10 supportive members with experience in edtech that have implemented esports, STEM or gaming labs for schools and universities around the globe including Barnsley College in the UK and Post University in Connecticut."

Organizations like Esports Trade Association (ESTA) also nurture this strong community focus, specifically aiming to continually promote, protect and advance the broader esports community. Establishing local chapters, ESTA urges businesses and gamers alike to explore what's in their city and to become more involved.
"It has always been our goal to provide a network of professionals within the esports ecosystem, and contacts on how one can best step foot into the industry by breaking down the barriers of entry," said Caitlyn Lau, account executive and communications specialist at ESTA. "The most prominent movement towards this goal is with our grassroots formation of local chapters, which establish meetups to discuss all things esports, supporting one another in our events and goals, such as assisting students with esports-related careers, helping parents understand the benefits of esports and more. Our level of community enrichment and benefits is determined by the amount of effort we invest in our local activations."
This expected level of participation from those involved, such as brands and organizations, pushes for ethical interests like community at the forefront in addition to increased image recognition and financial gains.
"By connecting interested parties to a wide network of esports professionals across the world, providing education opportunities for industry veterans and newcomers alike, and supporting both new and already established esports events, the ESTA Toronto chapter is committed to fostering the growth of esports, events and their many communities across Canada," said Caroline Vani, marketing specialist at Encore Canada and ESTA Toronto chapter board member.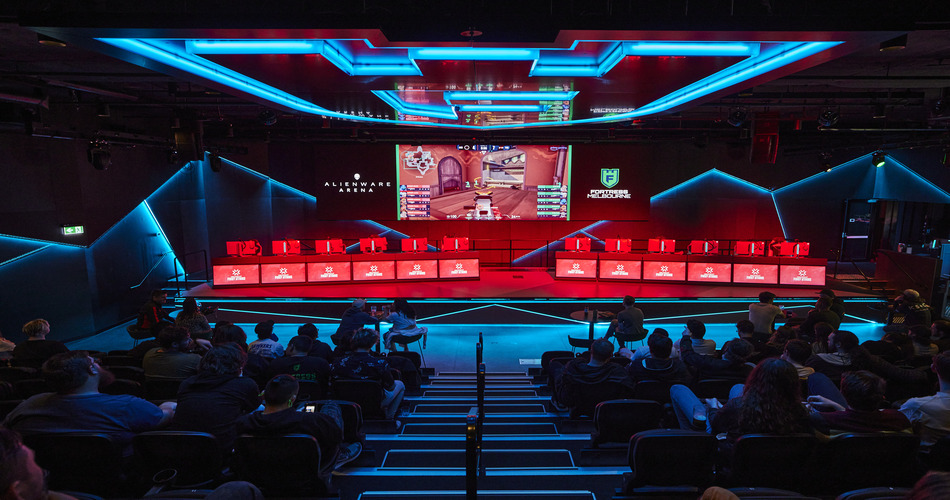 Esports partnerships
While 60 percent of esports revenue originates from sponsors and partnerships, many of these are making waves. It's critical that the focus be on long-term goals. This can be seen in different areas of esports, such as pro teams like T1 and Mercedes-Benz partnering through 2025, as well as publisher launch partnerships and event sponsorships like Chipotle for Street Fighter 6 and the Evolution Championship Series, among others.
Riot Games, famous for their IPs League of Legends and Valorant, are among gaming publishers and developers at the forefront of esports. With these popular titles and their dedicated esports leagues, they've attracted the attention of large conglomerates like Coca-Cola, establishing a partnership to create a new flavor called +XP for League of Legends. This marks the first time that a new flavor has been created in tandem with a gaming company, and is only the beginning of firsts.
Interest and involvement varies, but whether the steps are big or small, it's all critically important for growth. Large companies like Comcast are beginning to settle into a deep esports partnership by attaching their names to everything from teams to arenas and more. Even the most cautious world-renowned brands like Disney are beginning to dip their toes into the industry, partnering up with pro esports and entertainment organizations like FaZe Clan.
Esports tourism is on the rise
The concept of an esports-dedicated facility originated in Seoul, South Korea, with KeSPA opening the first in Yongsan District back in 2005. Since then, Yongsan has become an esports mecca of sorts, and with esports tournaments drawing large viewership numbers across the globe, it's only natural that arena usage in other countries would also begin to evolve.
Based in Santa Ana, California, Esports Arena Orange County was the first dedicated esports facility of its kind in North America, seating up to 1,400 spectators. From the wiring to the flooring, the hands-on approach of co-founders Tyler Endres and Paul Ward pushed for a more authentic space for gamers to belong than gaming cafes, and somewhere to call their own for practices and playing tournaments on a stage.
KeSPA and Endres and Ward opened the floor to dozens of other facilities across the globe to follow, including Esports Stadium Arlington and Fortress Melbourne among many others. For the biggest tournaments, convention centers and some city arenas are being utilized in North America, and in countries like South Korea, large outdoor stadiums like Sangam Stadium, originally built to host the FIFA World Cup, are packing thousands of spectators into the stands.
This has drawn the attention of convention and visitor bureaus (CVBs) and sports commissions, which specialize in improving tourism within their respective destinations. Part of this task is marketing their spaces for events, such as esports tournaments.
"There is an opportunity for esports tourism to become popular among destinations in the future, as several destinations throughout the U.S. are hosting large esports events such as Raleigh, Myrtle Beach and Seattle," said Tammy Dunn, executive director of Snohomish County Sports Commission. "As Snohomish County continues to learn more about the esports Industry, there is an opportunity for any destination to host an esports event. Each destination has a gaming community that we should get to know so we can begin hosting."
While not all destinations have dedicated esports facilities and may not have the financial means to establish one, there are often other means available to turn the idea into a reality. Most existing facilities are more than capable of including competitive gaming to their multi-use capabilities.