The Oregon Sports Summit will be a day packed with knowledge and opportunity. It will inspire current and potential sports events planners to create and further develop their sports events to reach new heights!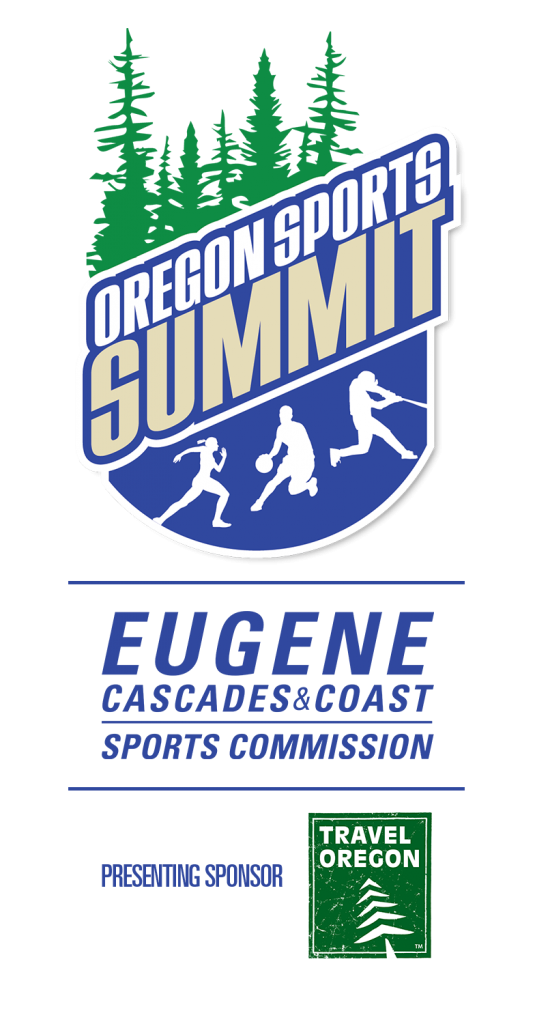 Attendees will learn from professional and seasoned sports event leaders and be inspired to use their new knowledge to expand and grow their events. It will be an opportunity to network and collaborate with local and regional sports events plann
ers, venue facilities and vendors.
"The Oregon Sports Summit provides an opportunity for addressing mutual challenges that face every sports event organization, as well as a platform for networking and sharing of ideas and resources," says Janis Ross, Executive Director of the Eugene, Cascades & Coast Sports Commission. "This event has been on our wish list for several years, and we are delighted to see it come to life in a way that includes not only Lane County sports organizations, but all of Oregon. This full-day educational conference further reinforces that the Eugene, Cascades & Coast region is truly the champion of sports in Oregon."
Sessions topics will include:
Social Media
Volunteers
Sponsorships
Event Safety and Crisis Management
Event Management 101
Working with Interns
Facilities
Working with the Media
Responsible Sports
Housing
This event is geared towards those who have ever wanted to run their own sports event. Ideal for new sports event planners and experienced event planners alike. Others who should consider attending: Athletic Directors, Coaches, Booster Club Members, Local Sports Team & League Members, Oregon DMO/Sports Commissions, Permitting and Public Safety Agencies, City and County Personnel and Elected Officials.
Vin Lananna, President of TrackTown USA and the 2016 U.S. Olympic Head Coach – Men's Track and Field will be the Keynote Speaker.
Registration for the Oregon Sports Summit, presented by Travel Oregon, is now open and includes a Welcome Breakfast, a Keynote Lunch and snacks throughout the day. Registration also includes an After Party with networking opportunities for all attendees.
Cost:
Early Registration (11/10/16 – 1/12/17) – $75
Registration (1/13/17 – 1/31/17) – $95
Day of Event Registration (2/2/17) -$125 *limited number
The Eugene, Cascades & Coast Sports Commission is happy to extend a limited number of full and partial scholarships to qualified applicants who have a financial need and would like to attend the Oregon Sports Summit. Scholarship application is available on the event website.
For more information: OregonSportsSummit.com
Contact: Janis Ross, Executive Director Eugene, Cascades & Coast Sports Commission, 541.743.8753; Janis@EugeneCascadesCoast.org
Jessica Shefferman, Director of Event Operations, Eugene, Cascades & Coast Sports Commission 541.743.8765; JessicaS@EugeneCascadesCoast.org