The famous line spoken by Tom Hanks in A League of Their Own may have even occurred in Evansville, considering that scenes at Dottie and Kit's farm, Willie's Suds Bucket and Racine Bells field were filmed in this cherished Hoosier State city. Visitors can visit Bosse Field, the site where Tom Hanks, Geena Davis and Madonna once occupied, also known as the first municipally owned sports stadium in the nation and the third-oldest ballpark still in regular use for professional baseball, third only to Fenway Park in Boston and Wrigley Field in Chicago.
Besides its unparalleled sports history, Evansville has a remarkable architectural history and is home to the oldest library in Indiana, Willard Library. Additionally, Evansville has two remaining Andrew Carnegie constructed libraries. The city is proud of its picturesque downtown situated on the Ohio River, with strolls along the riverfront during sunset as a popular spring and summer pastime.
Evansville has hosted endless sports events and is dedicated to helping planners create memorable sporting events, offering free event planning materials and connecting planners with any sources and other services they may need.
CVB/Sports Commissions Services Offered
Volunteer staff
PR/Media assistance
Signage
Site visits
Transportation assistance
Lodging services
Grant programs
Welcome bags/gifts
Itinerary development
Event planning assistance
Click on tab to see more information about a specific facility
Deaconess Sports Park
Deaconess Sports Park is an eight-field complex ideal for girls, women's and men's fast-pitch and slow-pitch softball, adult and co-ed softball league play and boys baseball for 12 and under tournaments. These state-of-the-art fields feature Musco Sports lighting, batting cages, shaded spectator seating, brick-covered dugouts, bullpens, team warm-up areas and a Wi-Fi tower for live streaming games. Further amenities at the fields include wireless scoreboards, two full-service concession stands, tournament director offices and an umpires locker room. For family members and spectators, the park offers a nine-foot wide, mile-long walking path, two playgrounds, a spray park, amphitheater and a large common area.
Sports: Baseball, softball
Goebel Soccer Complex
A multi-purpose sports facility designed to serve local and regional tournaments and the community at large, Goebel Soccer Complex recently underwent a 2.3 million dollar face lift. The complex extends 70 acres with 10 different playing fields, including two fescue fields, seven Olympic-size irrigated Bermuda grass fields and one Olympic-size AstroPlay synthetic turf, six of which are lighted. Amenities at this top-notch sports facility are concessions, a training room, on-site restrooms, a visitor's center, office and ATM machine. Events at Goebel Soccer Complex include the Veterans Invitational Tournament; the facility also hosts several other soccer and lacrosse events throughout the year.
Sports: Field hockey, lacrosse, soccer
Ford Center Arena
As the region's center for sports and entertainment, Ford Center Arena is a stunning and exciting multi-purpose facility with 290,000 square feet and the capacity to seat 11,000 spectators. With 20,000 square feet of usable space, the arena can be modified for basketball, hockey, concerts, conventions, rodeos, expos and any other event imaginable. Home of the NCAA Division I University of Evansville Aces men's basketball team and the SPHL Evansville Thunderbolts hockey team, Ford Center Arena has all the necessary amenities a sports facility needs, including wheelchair accessible seating, men's, women's and family restrooms, elevators, concessions, assisted listening devices, drinking fountains, first-aid assistance and several nearby hotels.
Sports: Basketball, hockey, figure skating
George Mason Burdette Park BMX Track
Established in 1977, George Mason Burdette Park BMX Track is located on the West side of Evansville and has undergone several changes since its early days due to George Mason's lifelong dedication to the kids and sport he loved. The park was the site of the 2019 USA BMX Gold Cup Finals- North Central and is consistently ranked as one of the best and fastest BMX tracks in the nation. It has also hosted several Indiana State level races and Midwest Regional and National three-day events. Located within Burdette Park lies a beautiful waterpark, swimming pool, tennis courts, mini-golf, a shelter and chalet rentals.
Sports: BMX
Old National Events Plaza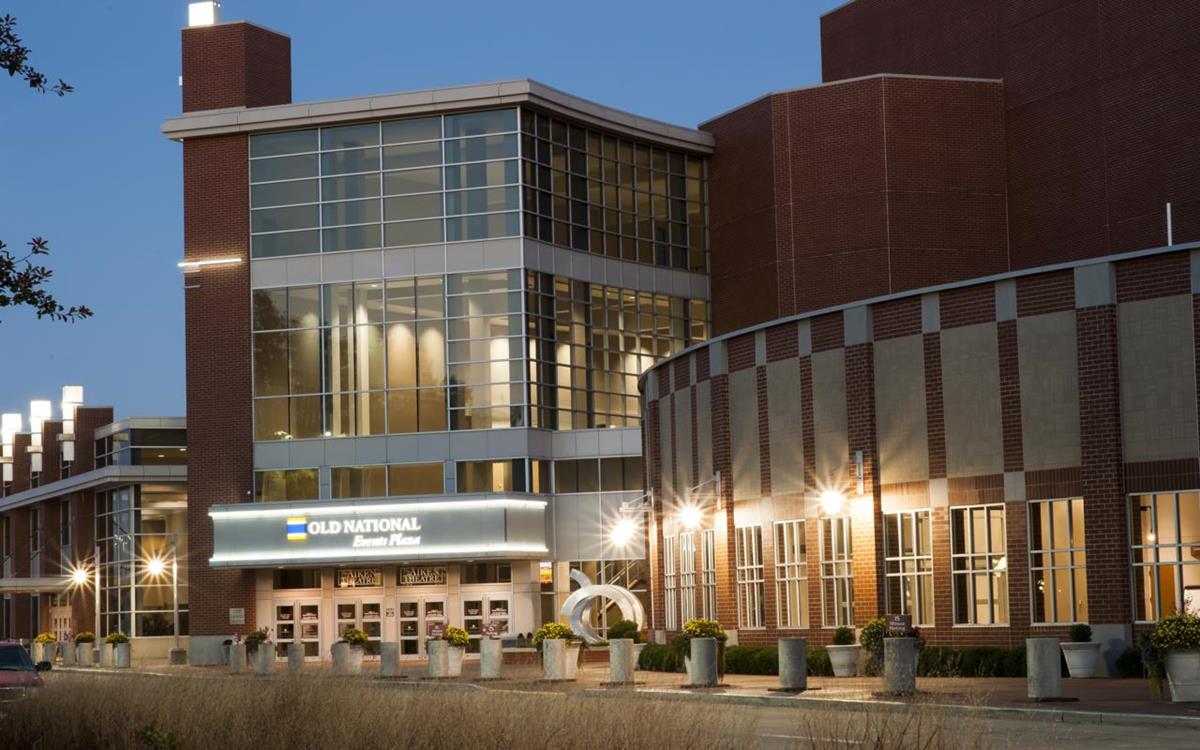 A 280,000 square-foot facility, Old National Events Plaza offers affordable, flexible space and in-house service to assist with the planning and coordinating of sports events. Various rooms at the facility include a 2,500-seat auditorium, a 38,000-square-foot exhibit hall, 14,000 square feet of ballroom space and 12 flexible 1,000-square-foot meeting rooms. Dedicated to helping planners create memorable events, Old National offers event coordinators to ensure the success of event details, helping primarily with room layout, equipment and audiovisual needs. Further amenities at this state-of-the-art facility include catering, free high-speed internet and on-site parking.
Sports: Cheer, cornhole, dance, martial arts
Angel Mounds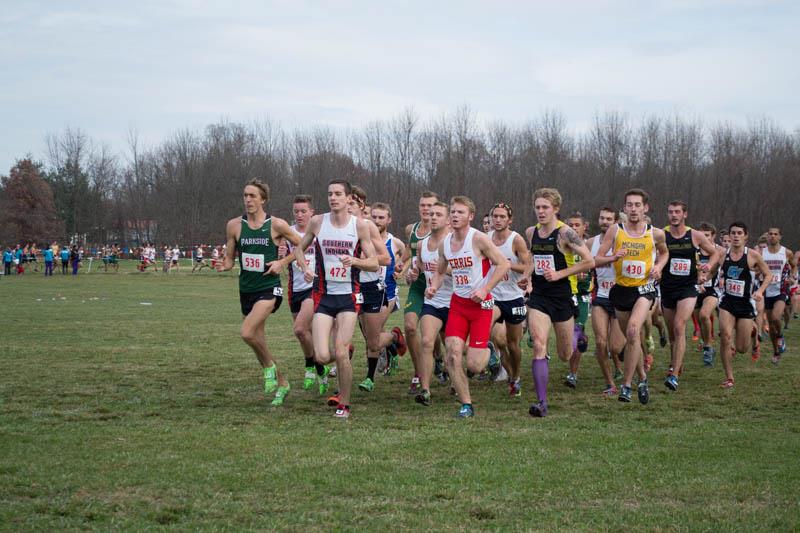 Nationally recognized as one of the best-preserved prehistoric Native American sites in the United States, Angel Mounds is an Indiana State Historic Site and part of the Indiana State Museum. Over a thousand years ago, the area was home to a thriving community of Native Americans and archeologists today are uncovering the mysteries of these past inhabitants. The 500-acre non-archeological portion of the area contains a nature preserve with hiking and biking trails, ideal for cross country meets. Special events featured at Angel Mounds include art shows and a Haunted Corn Maze weekend.
Sports: Archery, cross country
Things to do in Evansville
Other than planning memorable sports events, choosing a city with unforgettable activities to partake in is another vital aspect to consider when choosing a location for your next sports event.
Listed on the National Register of Historic Places, the USS Landing Ship Tank 325 is a fully operational amphibious vessel designed to land-battle ready tanks, troops and supplies directly onto enemy shores. The ship offers hour-long, guided tours for groups and sports teams.
 At Mesker Park Zoo and Botanic Garden, players, families and spectators can explore this 45-acre zoo situated on rolling hills and featuring over 700 animals from around the globe. Visitors can gaze upon thousands of exotic and regional botanic species as well as animals.
 Endless educational experiences are always happening at Evansville Arts, History and Science Museum, the Children's Museum of Evansville and Evansville Wartime Museum. At Evansville Arts, History and Science Museum, exhibits include Rivertown, USA, a depiction of life in Evansville and the Midwest in the 19th and early 20th centuries.
Planner Perspective
The inaugural 2017 Evansville HydroFest™ faced significant weather-related challenges each of the three days from the effects of Hurricane Harvey.  The Evansville Convention & Visitors Bureau staff worked closely with our Executive Committee to respond quickly so we could present a world-class American Power Boat Association hydroplane race on the Ohio River.  Thanks to ECVB, our event was well organized, well attended, and our fans went home safe and thoroughly entertained.  We look forward to many years of bringing the Roar to the River with them!
Evansville HydroFest: Randy Lientz (Race Director)
Deaconess Sports Park is one of the best parks in the Midwest. It has everything to offer, a great overall layout, along with the best playing surfaces you will find anywhere. But, what stands out the most is the staff, from the CVB to the whole Park Staff. Great to work with and they always have our customers in mind. Cannot say enough good things. Come experience it yourself. You will not be disappointed!
3Up 3Down Events: John and Trisha Grass (USSSA Baseball/Softball Directors)
How to Get to Evansville
Serenely located on the banks of the Ohio River, Evansville is the largest city in Southern Indiana and the third-largest city in the state, making it easily accessible by various methods of transportation.
 By Land: As a hub for the Indiana, Kentucky and Illinois tri-state area, Evansville is most commonly reached by US Highway 41 and Interstate 164. Major cities located within a five-hour drive from Evansville include Chicago, Louisville, St. Louis, Nashville and Indianapolis. Downtown Evansville can also be reached by various Greyhound buses.
 By Air: The nearest major airport to Evansville is Evansville Regional Airport (EVV), located five miles from the city center and featuring various domestic flights. The nearest international airport is Louisville International Airport (SDF), situated just two-hours northeast of Evansville.
Contact Information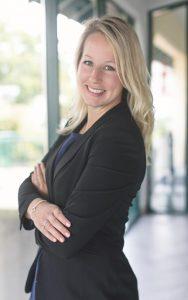 Company Name: Evansville Convention & Visitors Bureau
Sports Sales Manager: Brooke Harmening
Title: Sports & Convention Sales Executive
Telephone: 812-421-2203