Sitting near Oregon's southern border, Medford is where first-rate facilities meet incredible attractions
Medford's official tag line is "Heart of the Rogue." Such a motto should excite tourney planners, since this town of 81,000 has a reputation for excellence and adventure. Athletes who attend tournaments will find it easy to perform well, with gorgeous mountains in the surrounding area and an accommodating climate throughout the summer months. Not to mention, Medford is a great place to experience a plethora of outdoor activities. Lodging options include stays at the Inn at the Commons, Rogue Regency Inn, Hilton Garden Inn, SpringHill Suites and Homewood Suites by Hilton, among several other hotels.
CVB/Sports Commissions Services Offered
PR/Media Assistance
Site Visits
Transportation Assistance
Mobile Apps
Lodging Services
Grant Programs
Welcome Bags/Gifts
Itinerary Development
Event Planning Assistance
Click on tab to see more information about a specific facility
U.S. Cellular Community Park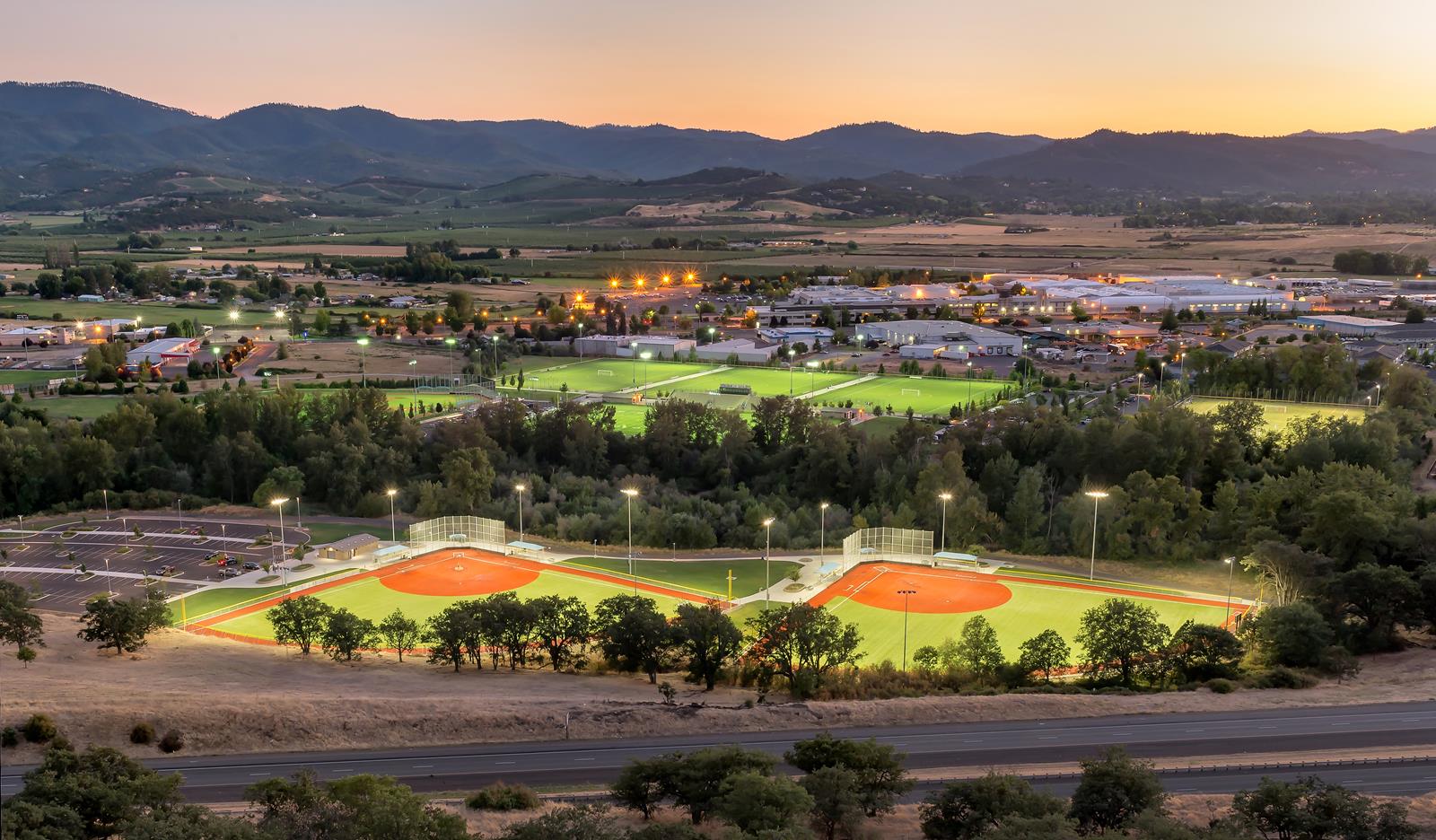 Since opening in May of 2008, U.S. Cellular Community Park has hosted more than 47,000 youth and adult games and has generated more than $100 million in economic impact. It spans 132 acres, boasts 15 fields and accommodates four different sports. If it's not already clear that this complex is a tourney planner's fantasy facility, some other amenities to take notice of: FieldTurf synthetic grass, Musco lighting systems and Daktronics scoreboards. There are three full-sized baseball fields, seven fields for both softball and baseball, and five fields for soccer and football. U.S. Cellular Community Park plans to host the USA Softball Western Nationals in August of 2019, in addition to hosting the Rogue Memorial Soccer Challenge each year in May.
Sports:Baseball, Softball, Soccer, Football.
Gold Hill Whitewater Center
An Olympic hopeful when the 2028 Games come to Los Angeles, Gold Hill excels in length, water flow and drop, rivaling any natural or artificial course in the country. It is perfect for rafting, kayaking and stand-up paddleboarding (SUP), and it is used to hosting races and events — for example, the facility looks forward to holding the King of the Rogue competition in July of 2019. Whether it gets an Olympic event in 2028 or not, this course is the real deal when it comes to rafting, kayaking and SUP.
Sports: Rafting, Kayaking, Stand-up Paddleboarding.
Prescott Park
Consisting of 1,740 acres, Prescott Park is one of southern Oregon's largest and most scenic nature parks. It offers 34 miles of trails for biking and hiking, not to mention numerous lookout points. Easily accessible via Interstate 5 (off of Roxy Ann Road), this park has been a favorite among outdoor enthusiasts since the early 20th century. It is home to the annual Tough as Nails race, which includes a 10 mile race as well as a 5K.
Sports: Running, Biking, Equestrian
The Rrrink
The Rrrink is Southern Oregon's premier ice skating facility. It combines elite features with unmatched flexibility, creating the type of ice house every sports event planner dreams of. Complete with restrooms, ample parking and a snack bar, this is the perfect spot for a hockey game, ice skating lesson or birthday party. The Rrrink is Medford's only ice arena, home to the Southern Oregon Spartans (Junior A hockey team) and host to a number of figure skating events every year. No matter how old you are, if you like hockey or skating, you will enjoy a trip to this facility.
Sports: Hockey, Ice Skating, Figure Skating.
Centennial Golf Club
This sprawling, sparkling golf course plans to host the Sasquatch Open Pro-Am tournament later this summer. Luckily, players and fans can rest assured that Centennial Golf Club is ready to host just about any large-scale event: it spans more than 7,300 yards and plays to a par of 72. The course features scenic views and a calming atmosphere; it sits on the site of an historic former peach orchard right in the heart of the Rogue Valley. Designed by two-time PGA Tour champion John Fought, Centennial is Medford's finest golf course.
Sports: Golf.
The Expo
Located close to Medford in Central Point, Oregon, this event center is the largest of its kind in southern Oregon. The Expo boasts seven buildings and 180,000 feet of space, allowing it to host just about any type of event. In the past, it has held dog shows, county fairs and trade shows, making it incredibly versatile. Any tourney planner looking to host an event near Medford should look into this massive — and flexible — facility.
Sports: Various events.
What is There to Do in Medford?
Planning a tournament is difficult; it takes time and effort, and there's a constant worry that something might go wrong. Tourney planners have to ensure that players and their families won't be bored or disappointed. Luckily, Medford can alleviate all of those concerns. This beautiful city with fine facilities offers plenty to do between games. One example is Crater Lake National Park, the fifth-oldest national park in the United States and the only one located in Oregon. The lake is the remnant of a destroyed volcano; it is the deepest lake in the country and the second-deepest in North America.
Clearly, Crater Lake National Park is fascinating and historical, yet it's also practical: visitors can enjoy biking along the rim and hiking on scenic trails. After taking in Crater Lake, tourists can take a more hands-on approach to Medford's unique nature scene by going white water rafting.This is a favorite activity of locals and visitors alike; the Rogue River is a particularly popular spot. Of course, rafting can be tiring, so it might be nice to relax and enjoy Medford's many wineries. From RoxyAnn Winery to the Urban Cork, it won't just be wine experts who love uncorking a bottle and taking the night to unwind.
Other popular Medford activities are fishing and hiking. Anglers will like all the opportunities to catch fish in the upper Rogue River region, while those who love hiking will want to check out Table Rocks, Prescott Park and Bear Creek Park. Finally, what better way to take in the scenery than from up above? For this, try Rogue Valley Zipline Adventure for views of the Crater Lake Rim and Table Rocks. Another suggestion: check out the Zip, Dip, & Sip Tour for a truly unforgettable experience in Medford, Oregon.
Planner Perspective
"Our relationship with Travel Medford has been invaluable to the operation of our event. They have walked side by side with us from year one through year seven and have helped us roll out the red carpet for our participants. The Rogue Valley Timbers and the Rouge Memorial Challenge are thankful to have a strong working relationship with Travel Medford and the Medford Chamber of Commerce."
-From Kevin Primerano, Director of the Rogue Memorial Challenge
How to get to Medford?
By Car: Accessible from I-5, which connects Medford along the road from Portland to San Francisco.
By Air: Located within the Rogue Valley in Southern Oregon, Medford is accessible by air through Medford Airport, where flights are available from Alaska, Allegiant and Skywest through Delta and United Express. The airport is located just three miles northeast of downtown Medford.
Contact Information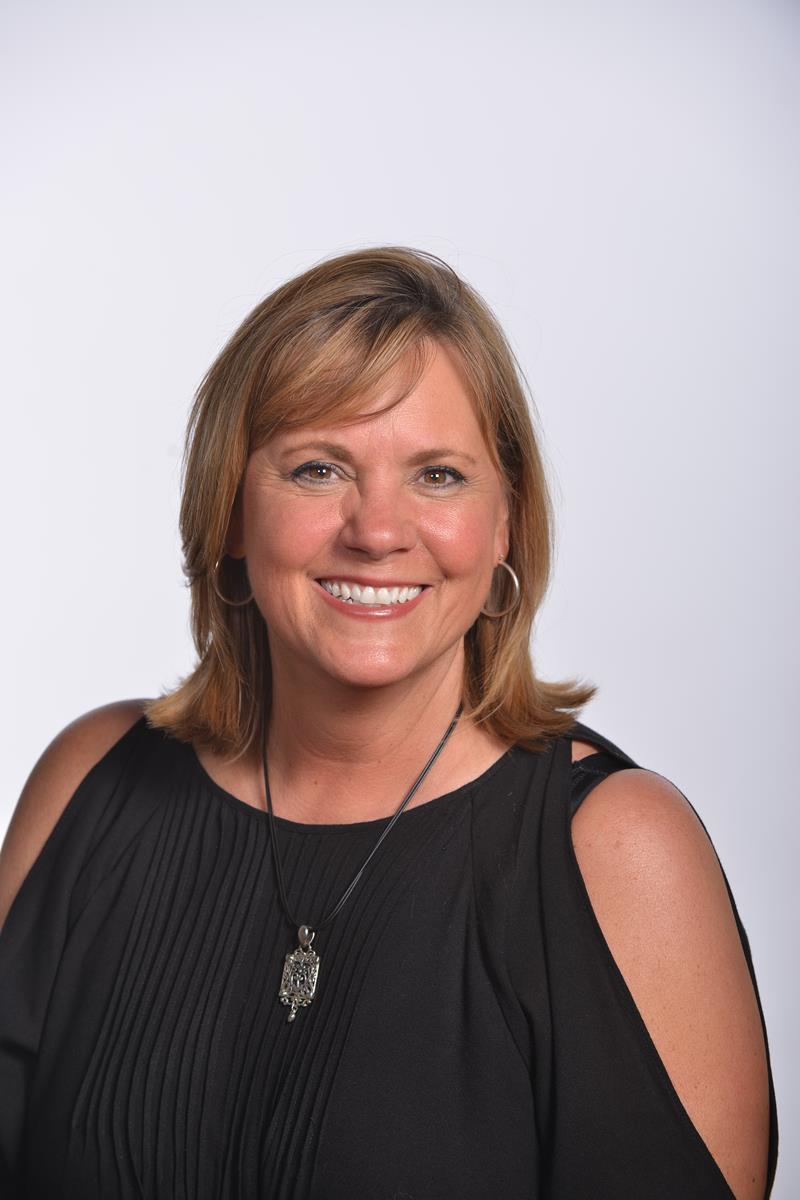 Company Name: Travel Medford
Sports Sales Manager: Angela Wood
Title: Director of Sales & Sports Development
Telephone: 541-608-8517
Email: Angelaw@travelmedford.org
Website: www.travlemedford.org