The Florida Senior Games, presented by Humana, certainly have found a winning formula: Exciting competition, thousands of athletes and spectators, and perfect locations for anyone looking to escape to the Sunshine State in the winter.
"There's not a lot of places outside of the state of Florida where you can do outdoor activities in the first two weekends of December, so we've got that going for us. We take great pride in putting on a top-notch event," said Nick Gandy, who has been with the Games for 15 of the 27 years it has been in existence. "The biggest benefit of the Florida Senior Games is keeping people over 50 active and fit in an active lifestyle."
To that point, the first Florida Senior Games were held in Bradenton in 1992 after state officials looked to merge local versions of the Golden Age Games which originated decades earlier in Florida.
The games have traveled around the state since their inception, with the Lee County, Cape Coral and Kissimmee areas playing host several times. The Senior Games have called Clearwater and Pinellas County home for the last three years, bringing with it economic development and plenty of people to the area. Gandy highlighted the region's solid combination of 16 competition sites – including some multi-purpose venues which host multiple events – that are in relative close proximity to one another and area hotels.
The 2018 installment, which covered nine days in December, experienced the usual even-year bump in participants, because it served as qualifying for the 2019 National Senior Games being held in Albuquerque, New Mexico. Gandy said that tends to bring out a greater number of out-of-town athletes.
"It's an event that draws up to 3,000 people over the course of a week including two weekends. Our most popular sports draw the most participation, and that does draw people to a community like Clearwater and Pinellas County like we've had for the last four years," Gandy explained, noting that spectator admission is free for all events. "Every community that we have our senior games in always has something that might catch people's eye while they're there. Clearwater and Pinellas County have a lot to offer."
"Clearwater Beach is a highly recognized beach nationally on the Gulf of Mexico. The city of Clearwater does a wonderful job with the amenities out there. The hotels, the restaurants and the cleanliness of the beach and Pier 60 are a wonderful thing," Gandy added.
Tim Ramsberger, chief operating officer of Visit St. Petersburg/Clearwater, also highlighted positives in the community associated with the senior games, including the large number of volunteers – ranging from seniors to teenagers to members of the local corporate world.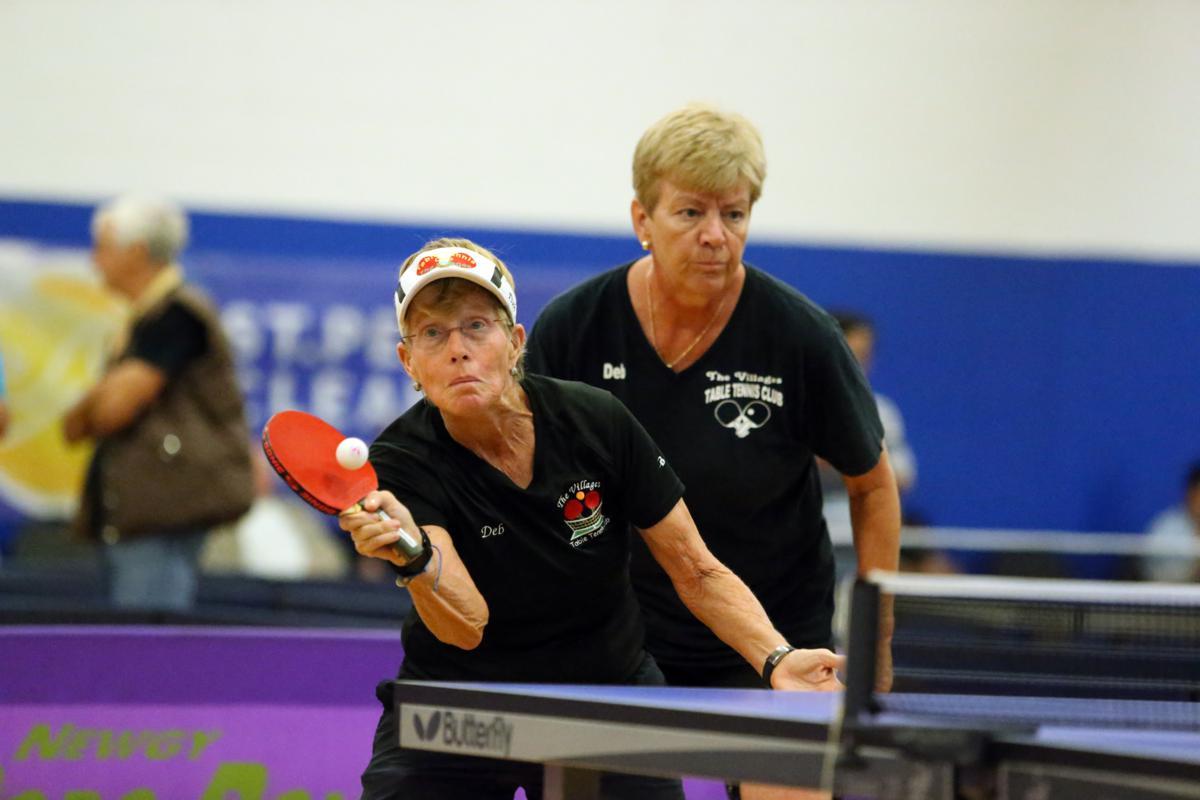 "The City of Clearwater's focus and dedication to 'aging well' is an excellent example of the types of communities that the senior games thrive in," Ramsberger said, noting the relocation of the National Senior Games Association to the city is a significant development for VSPC. "We hope sometime to consider bidding on hosting the National Senior Games. Disney held them in 1999, and it was very well attended and successful."
Clearwater's commitment to the Games over the last four years – not to mention the inviting nature of its attractions and coastal scenery – are an undeniably important, but the athletic action is at the forefront of no matter where the games call home. From track and field and swimming to bowling and pickleball – not to leave out tai chi and archery, to name a few events – there are a wide variety of competitions that attract thousands to the games.
Gandy said the mix features top-level athletes looking to win medals and qualify for the National Games with others who carry more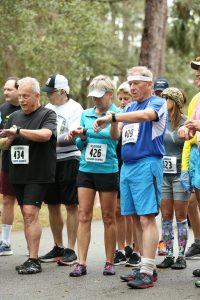 modest goals, such as improving their personal best time by a couple seconds or to socialize and network with friends new and old. "We do stress the social aspect of it, the camaraderie that only comes from competing in sports. There are people who take it very seriously. There are people who are just out there to be out there. They're setting their own goals, and they're trying to achieve their own goals in their competition," Gandy said.
And some of the accomplishments are amazing to consider. Gandy points out the dozen or so swimming records broken in the category for those older than 80 as part of a trend that sees some athletes take part in the Senior Games for decades.
"It's really inspiring. These record-breaking 80-year-olds are athletes who have been competing for 20 years now, since their late 50s and 60s. They've just continued in their sport; they continue to be healthy and active," he explained.
The commitment to a particular sport is an extension of an athlete's overall connection to the Games, in Gandy's view.
"What's wonderful about the Senior Games … is this is a part of the senior athletes' life. They plan accordingly, it's part of their schedule. People will come to Florida for their competition in whatever sport they're in, and they'll schedule a couple of days before the competition or after the competition to go to the beach, go to attractions, or whatever their thing is," Gandy offered. "It's like a vacation for them."
The feel and design of the Games provide plenty of opportunities to enjoy the trip to Florida.