Foley Features Premium Sports Facilities
Foley is home to some of the best sport facilities in the south, but it's also a great destination for outdoor activities and family attractions
No matter how many athletes are competing or how many events they're competing in, it's hard to keep track of everything during a sports trip. Your instincts will tell you that the best way to plan is to find somewhere convenient—somewhere that will have your tournament space, lodging options and off-court excitement. Plus, you'll want to find a destination where you can keep the whole team in check. Foley, Alabama is exactly the place you need for your upcoming sports tournament.
OWA – Amusement Park & Entertainment Destination is a great family-friendly attraction as it features seasonal events, an amusement park, plenty of shopping and comfortable lodging.
Gulf Bowl is an ideal spot for family fun as it features arcade games, bowling, laser tag and plenty more.
Get a Planner's Perspective
Don't just take our word for it, hear what these planners had to say.
We are so honored to be a part of the Foley family and look forward to a long term relationship with this wonderful group. Bama Bounders and Alabama USA Gymnastics have big future plans for not only state level championships but we will be hosting a southeastern regional event in 2022 and we are looking to land a bid for a national event. Our entire crew looks forward to working with the Foley Sports Tourism family every chance we get."
Mike Holdefer, Alabama USA Gymnastics, State Administrative Committee Chair
Find Your Perfect Foley Facility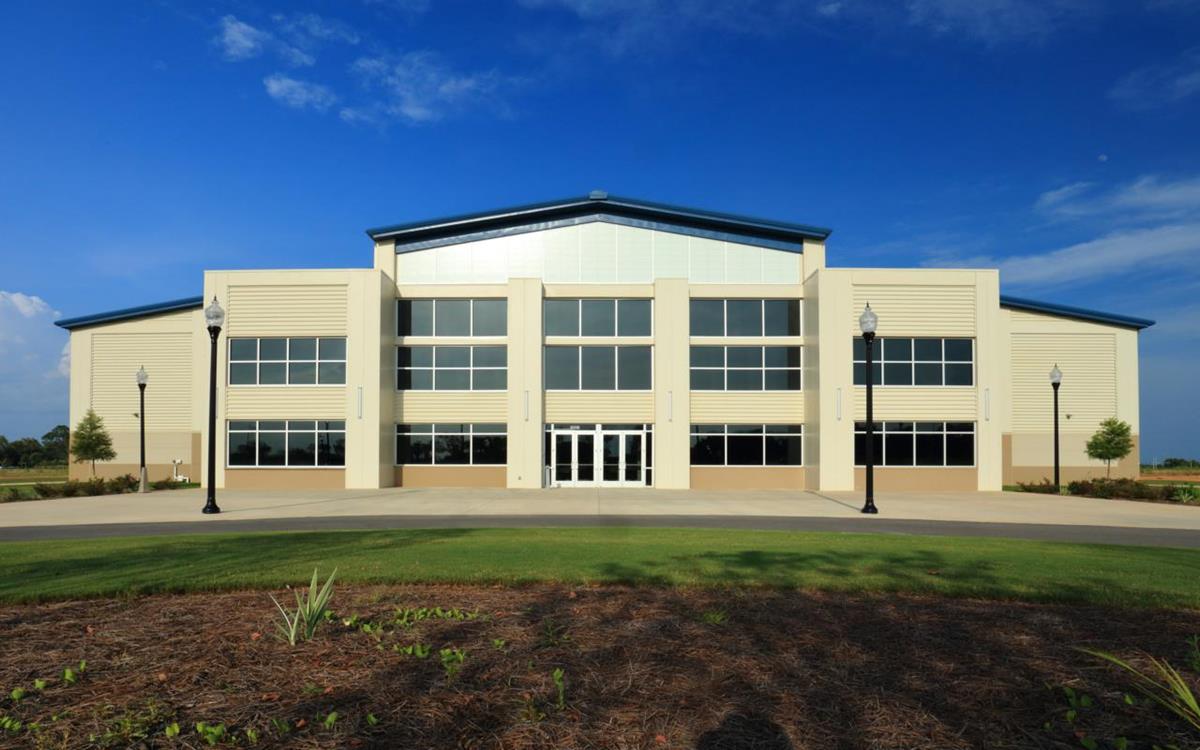 Foley Event Center
Sports Covered: Basketball, volleyball, cheerleading, pickleball, gymnastics
One of Foley's busiest facilities is the Foley Event Center, a 90,000-square-foot multi-use indoor facility located adjacent to the sports fields. This indoor facility offers ample space for basketball, volleyball, cheerleading, gymnastics competitions and more. It is also a great place for meetings, banquets and expos. The center's main floor measures more than 55,000 sq. feet and it also has three meeting rooms, three concession/vending areas and two mezzanines overlooking the main floor.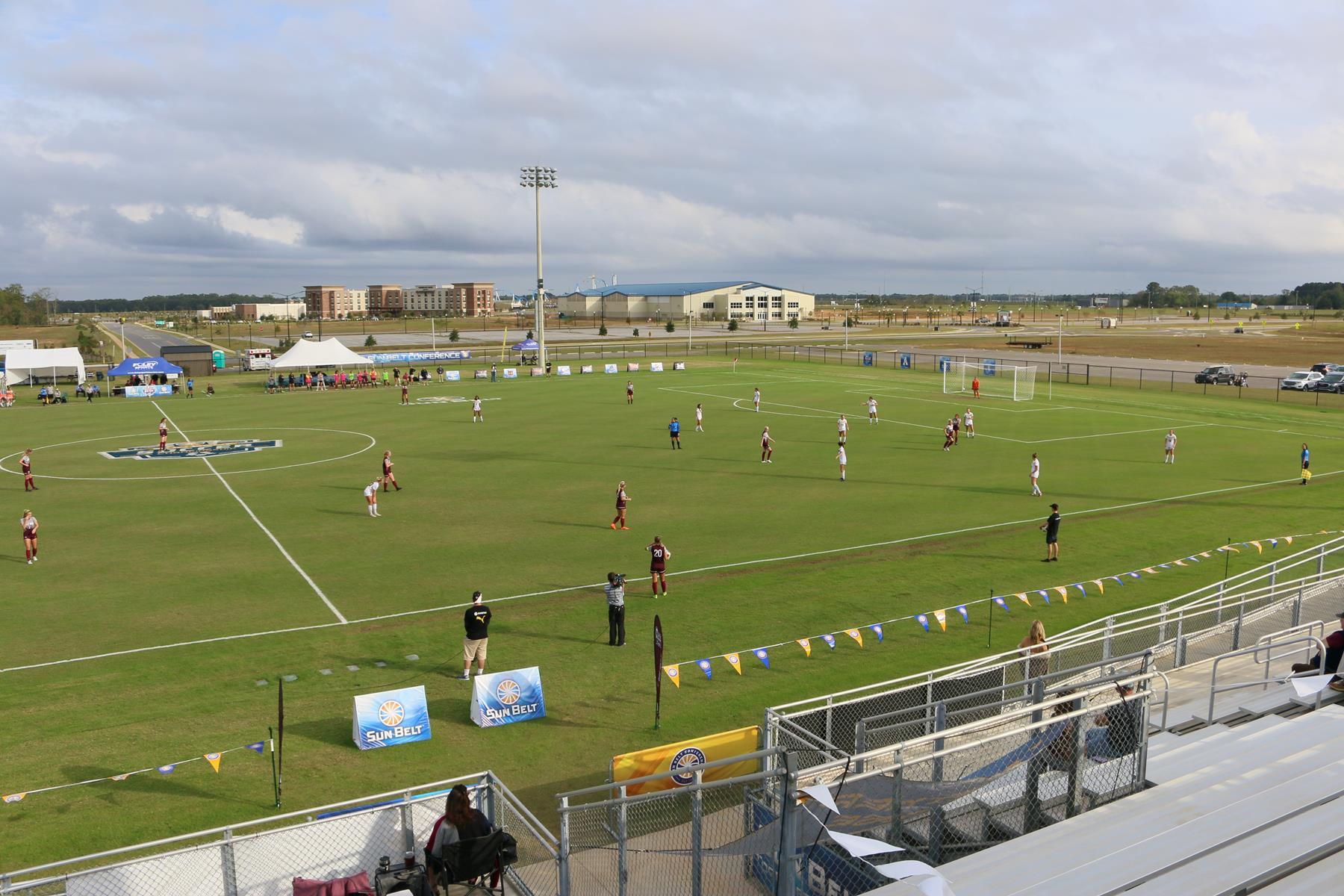 FST Fields & Championship Stadium
Sports Covered: Soccer, lacrosse, football
Part of the Foley Sports Tourism Complex features the FST Fields & Championship Stadium. The championship stadium offers TV-ready lighting and seating for up to 1,000. In addition to this is 15 beautifully maintained full-size challenge fields. Visitors and competitors also have plenty of food and beverage options from on-site vendors.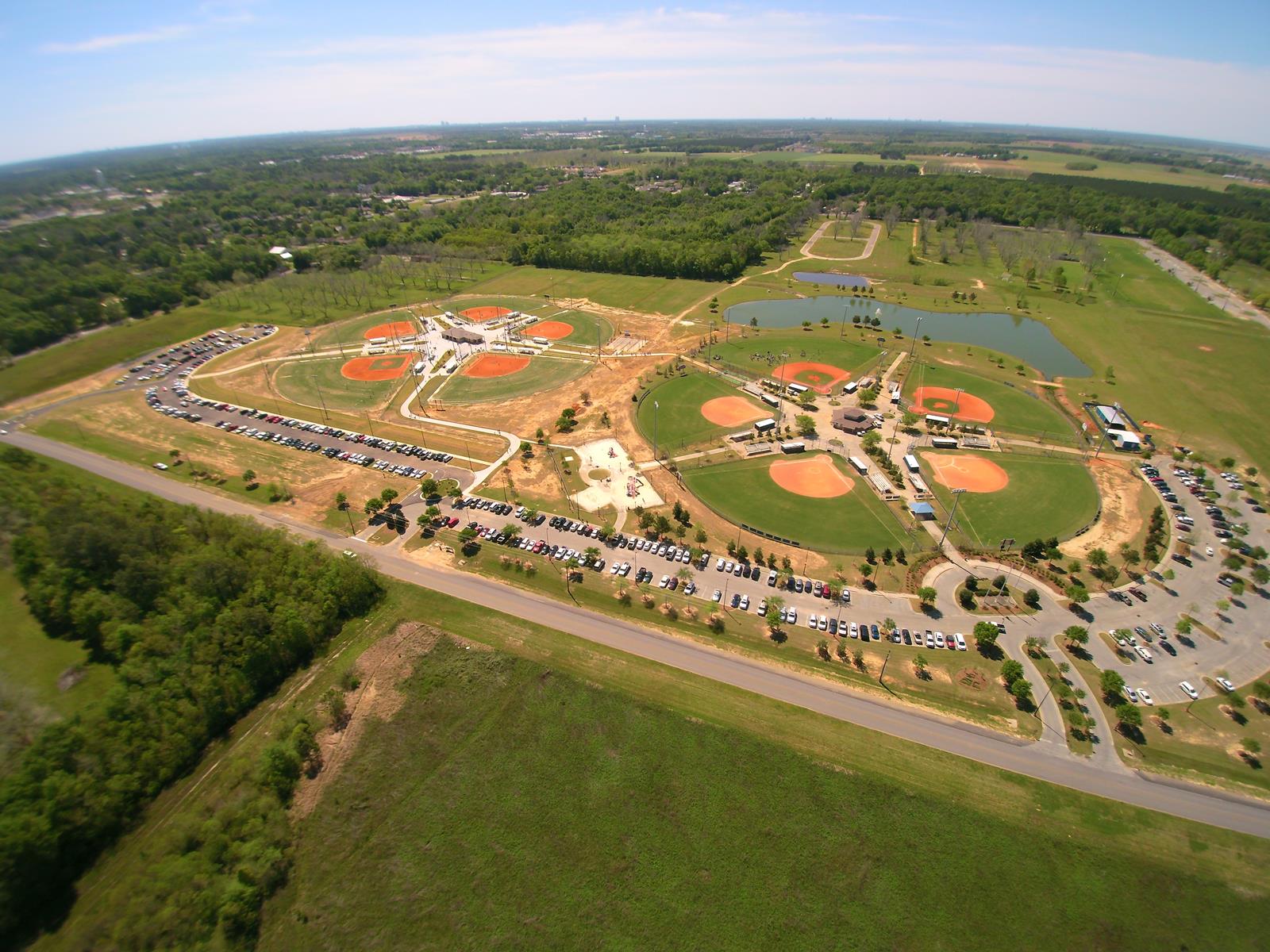 Foley Sports Complex
Sports Covered: Soccer, baseball, softball
The Foley Sports Complex is a huge state-of-the-art venue that sits on 100 acres. The complex features 10 youth fields, which has flawlessly maintained fields that host both softball and baseball events or tournaments, such as the USSSA Baseball World Series; and the Ralph Schumacher Soccer Complex.
What are you waiting for?
Let Sports Planning Guide help you plan the perfect event.