No matter how many athletes are competing or how many events they're competing in, it's hard to keep track of everything during a sports trip. Your instincts will tell you that the best way to plan is to find somewhere convenient—somewhere that will have your tournament space, lodging options and off-court excitement. Plus, you'll want to find a destination where you can keep the whole team in check. Foley, Alabama is exactly the place you need for your upcoming sports tournament.
Foley is best known for its expansive, yet conveniently located sports facilities. The city is home to the Foley Sports Tourism, a multi-sport complex with various facilities and amenities. The Foley Sports Tourism team is dedicated to helping you organize your tournament based on your team's preferences. To add even more assurance, the team is experienced with accommodating large groups and last-minute changes. You will be able to organize the game and then head to the state-of-the-art OWA complex, just minutes away, with fun and games for the entire team. While the kids play at the massive amusement park, check out the restaurants and retail stores. There is even a hotel that sits on the OWA property, right next door to Foley Sports Tourism's 90,000 sq. ft. event center. You'll find that Foley has everything you need and more to make everyone happy.
Notable Recent/Upcoming Events
The Hoyt Archery Alabama Pro/Am at Graham Creek Nature Preserve (annually in February)
The Gulf Coast Invitational at Foley Sports Tourism Fields
Sun Belt Conference Women's Soccer at Foley Sports Tourism Fields (annually 1st week of November)
National Junior College Athletic Association Men's Division II Golf Championships at GlenLakes Golf Club (May 2018)
Bounders Beach Bash at Foley Event Center (annually 2nd weekend in September)
CVB/Sports Commissions Services Offered
Volunteer Staff
PR/Media Assistance
Signage
Site Visits
Transportation Assistance
Lodging Services
Grant Programs
Welcome Bags/Gifts
Itinerary Development
Event Planning Assistance
Click on tab to see more information about a specific facility
Foley Sports Tourism Complex
Foley Sports Tourism boasts one championship stadium and 15 challenge fields. The complex is known for hosting the annual Sun Belt Women's Soccer Championships, held during the first week of November. The sports fields have additionally been chosen for the Gulf Coast Invitational, which is open to both boys and girls youth club soccer teams. Previously, these sprawling fields were where the USA Ultimate Southeast College Regionals and the 2017 USPCA National PDI Field Trials were held. Thor Guard Lightning Prediction System and Musco Sports Lighting's innovative system accompany each field.
Sports: Field hockey, football, K-9 competitions, lacrosse, rugby, soccer, ultimate Frisbee
Foley Sports Complex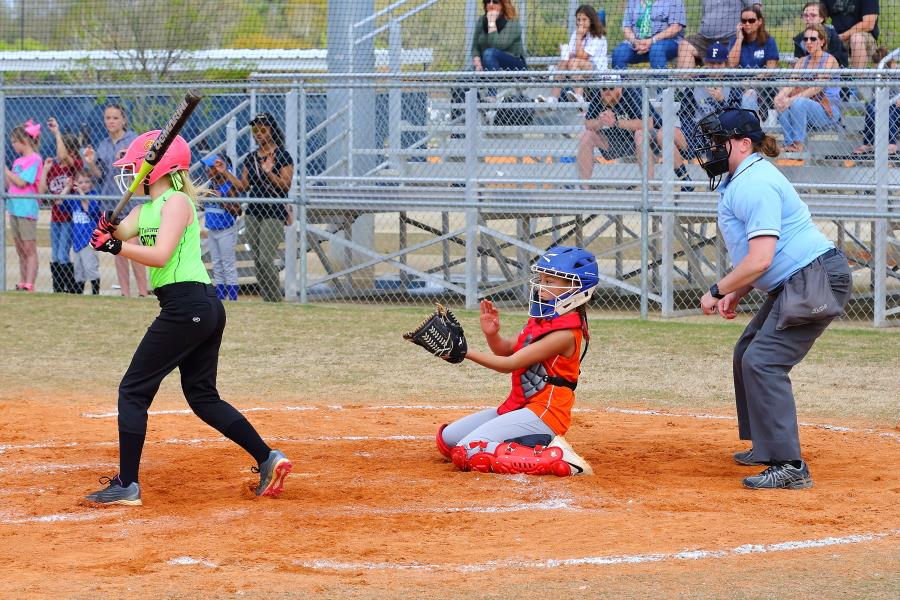 The Foley Sports Complex has proven to successfully execute large tournaments, including the NSA Southern Nationals and the USSSA baseball/Softball World Series. This venue even brings the fun as the home of the Gulf Coast Balloon Festival. Compete on any of the complex's 10 baseball/softball fields or one of the five soccer fields. All are lit with ample spectator seating.
Sports: Baseball, kickball, soccer, softball
Foley Event Center
The brand new Foley Event Center covers 90,000 square feet with over 50,000 square feet dedicated to 12 pickleball courts, 12 volleyball courts and six basketball courts. You can even hold your off-court receptions, meetings and banquets at the center. The facility is entering its second year by hosting the Bounder's Beach Bash during the second weekend of September. The center covers 90,000 square feet with over 50,000 square feet dedicated to 12 pickleball courts, 12 volleyball courts and six basketball courts. The event center provides an easy commute since it is located beside the sports complex's 16 fields and is just steps away from the TownePlace Suites by Marriott.
Sports: Basketball, cheerleading, gymnastics, volleyball, pickleball
Graham Creek Nature Preserve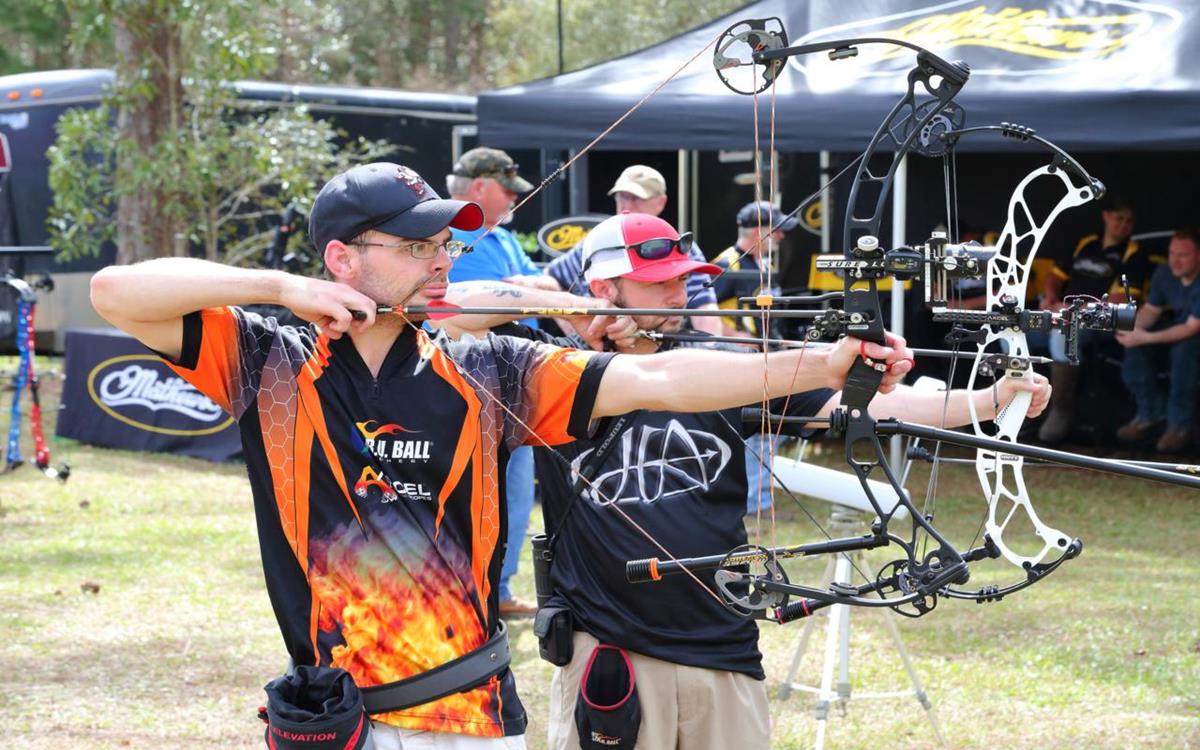 Stretching for over 500 acres in Foley is the Graham Creek Nature Preserve. Planners can spend a whole day out here with their teams, as they have access to three 18-basket disc golf courses, a 5K trail and ADA trail. Water athletes and families can sail out to Wolf Bay via the park's canoe/kayak launch. Embark on the hiking trails for a look at the nature preserve's large selection of birds, plants and other wildlife, or take your best shot at the nearby archery park. Many archery professionals can be found practicing for the Hoyt Archery Alabama Pro/Am, which will be held at the park in February. When you're not competing, hold your event at the 2,400-square-foot interpretive center. Young visitors will love learning in an outdoor classroom equipped with swings and a stage.
Sports: Biking, disc-golf, hiking, kayaking, canoeing, archery
GlenLakes Golf Club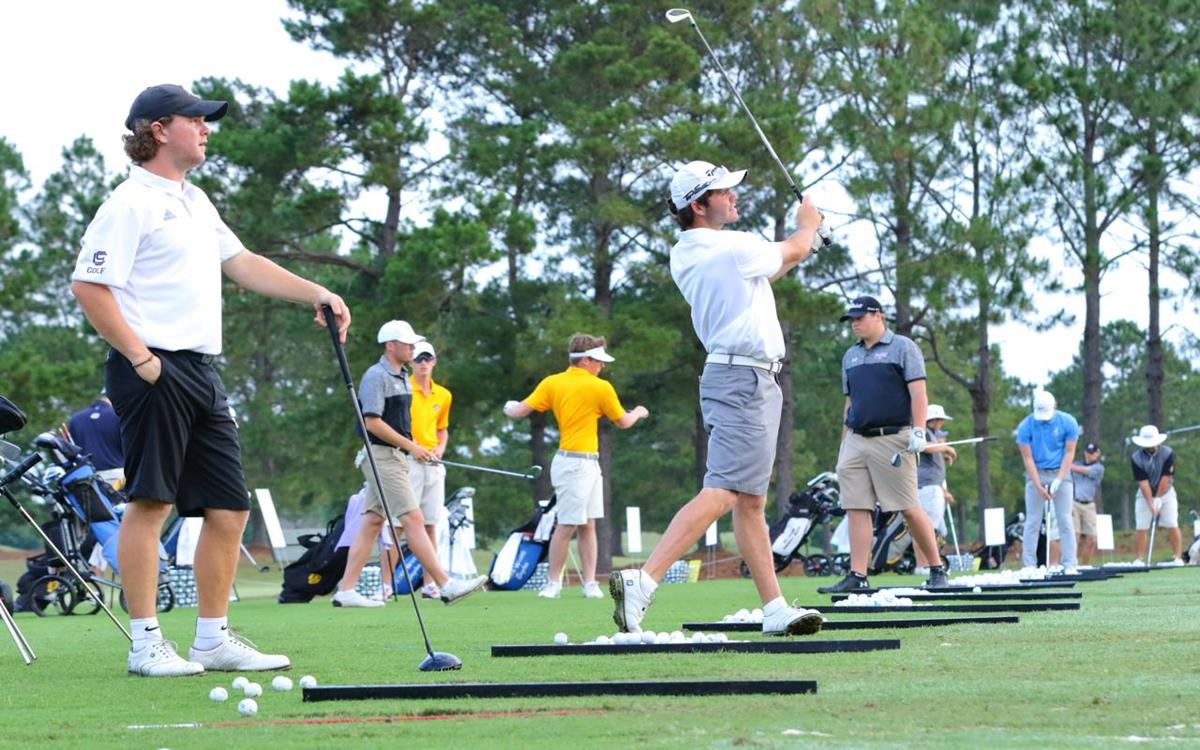 The GlenLakes Golf Club will challenge golfers to test their skills on 27 holes at Alabama Gulf Coast's prime golf course. They can compete on the nine-hole Lakes layout and the 18-hole links-style Vista-Dunes courses, each equipped with their own twists and turns. GlenLakes is also home to a foot golf course, making it perfect for all ages and abilities. The golf club hosts numerous events during the year, including the 2018 National Junior College Athletic Association Men's Division II Golf Championships.
Sports: Golf, foot golf
Gulf Bowl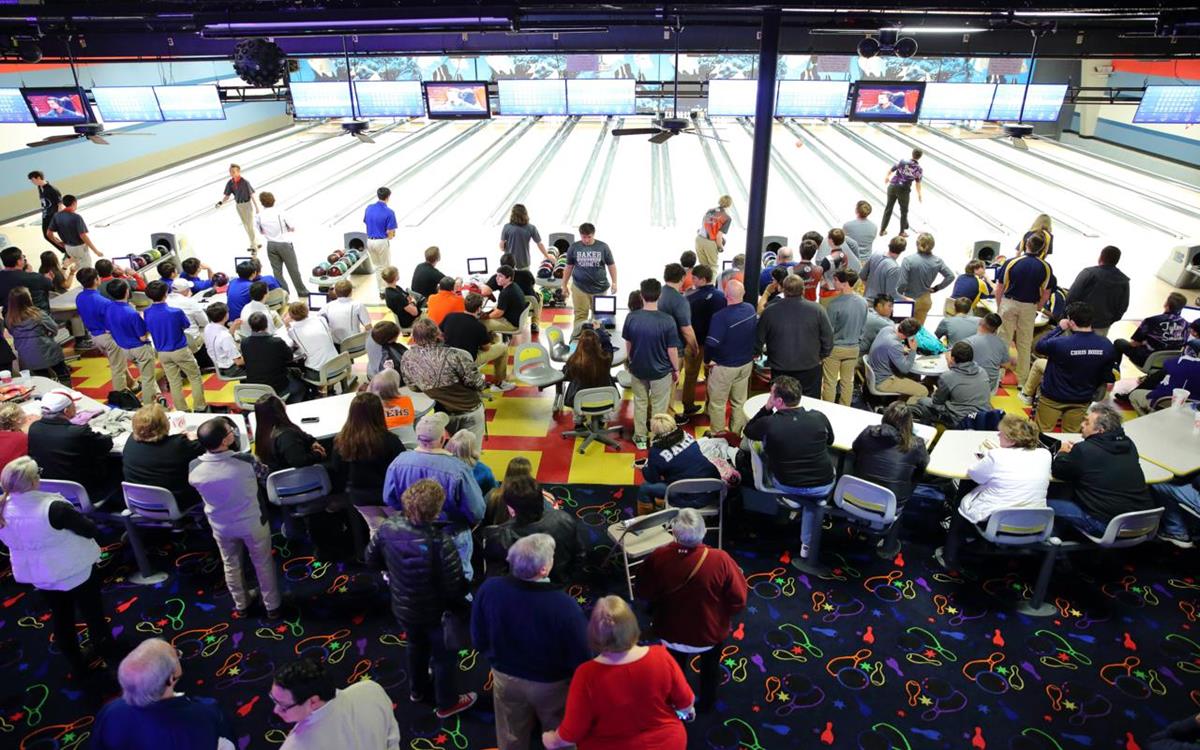 Enjoy a day or evening out at the Gulf Bowl bowling center with your friends and family. This vibrant facility comes with 24 Brunswick lanes, laser tag and a 2,500-square-foot arcade with 32 games to keep the gang entertained. This one-stop shop also allows for teams to eat at the alley's own bar and grill. For more private events, book one of the alley's spacious rooms and choose a package based on your party's needs. Many packages offer party favors, such as t-shirts, balloons and light-up lanyards, while others provide these plus colorful cupcakes. Their new VIP Lounge offers private bowling, a private bar, and projection screens over the lanes.
Sports: Bowling
Things to do in Foley
Teams will find all sorts of entertainment, food and shopping opportunities during their time in Foley. Downtown Foley provides an excellent start. Here, travelers will come across vintage finds, such as a model train exhibit, an antique soda fountain inside a pharmacy, charming boutiques and local restaurants. Visit the OWA, the area's ultimate entertainment destination comprising 21 rides, stores, restaurants and an arcade. Located right next to the Foley Sports Tourism facility is the park's full-service hotel, saving families the stress of driving to a remote sports venue or attraction. If you're more of a shopaholic, then the Tanger Outlets is the place to be. This shopping center supports over 100 stores, filled with all sorts of casual and athletic clothing. Grab your sports gear from popular labels like Nike or Under Armour before walking the short distance to your next competition.
Enjoy some quality family fun at Gulf Bowl, which features a high ropes course, laser tag and an arcade. Both this venue and the shopping center are located within walking distance of the Foley Sports Tourism complex. Partake in an interactive meal at the Lambert Café, where servers toss delectable homemade rolls to patrons. About nine miles away, white sand beaches await.
Planner Perspective
It's more than just the fields, it's the professionalism of each and every one of the staff members they have on board, the hours they put in but also they lengths they stretch to, to make sure everything is done to the high standard held by the crew. The feedback we receive from each of our events held at the complex is nothing short of incredible with each team/player/team manager/parent itching to attend the next event held at this facility.
Tournament Director of the Publix Super Cup: John Guidroz  (Executive Director of Snap Soccer)
As a point of reference, we were in Gainesville, Florida for over 20 years for our first event of the season in February of each year. Our average attendance was usually around 1,200 shooters and we had grown it to just over 1,400 competitors in our last year of 2015. Our first event in Foley in 2016 caught us completely by surprise when 1,885 competitors showed up to compete! Fortunately for us, we had the Foley Sports Tourism and City of Foley folks ready and willing to help us address this influx. This year we were prepared and although we had over 1,930 registered shooters, the staff in Foley again helped us easily handle it this year. After holding national archery events throughout the nation, it is my opinion that the staff in Foley are not only hard workers, they have a tremendous attitude and willingness to do whatever it takes to get things done.
Tournament Director of the Hoyt Archery Alabama Pro/Am: Mike Tyrell (President of Archery Shooters Association)
How to Get to Foley
By Car: Drive to Foley by taking Interstates 65 or 10 from other major cities.
By Air: It is recommended that planners and teams arrive in Foley via the Pensacola Regional Airport, which is a 30-mile drive. The Mobile Regional Airport is another option, about 50 miles away. The Louis Armstrong New Orleans International Airport is the nearest international airport, located three hours away. All three airlines are serviced by most airlines.
Contact Information
Company Name: Foley Sports Tourism
Sports Sales Manager: Don Dukemineer
Title: Deputy Director of Sports Tourism
Telephone: 251-923-2119