Latest indoor sports complex wows local government officials and tourism interests
After six years of planning and development, the much-anticipated grand opening ribbon cutting ceremony of the new Community First Champion Center took place on November 20 in Appleton, Wisconsin.
Hosted by the Fox Cities Convention & Visitors Bureau, the celebration was widely attended by local government officials, Wisconsin state tourism representatives, facility architects, construction and development teams.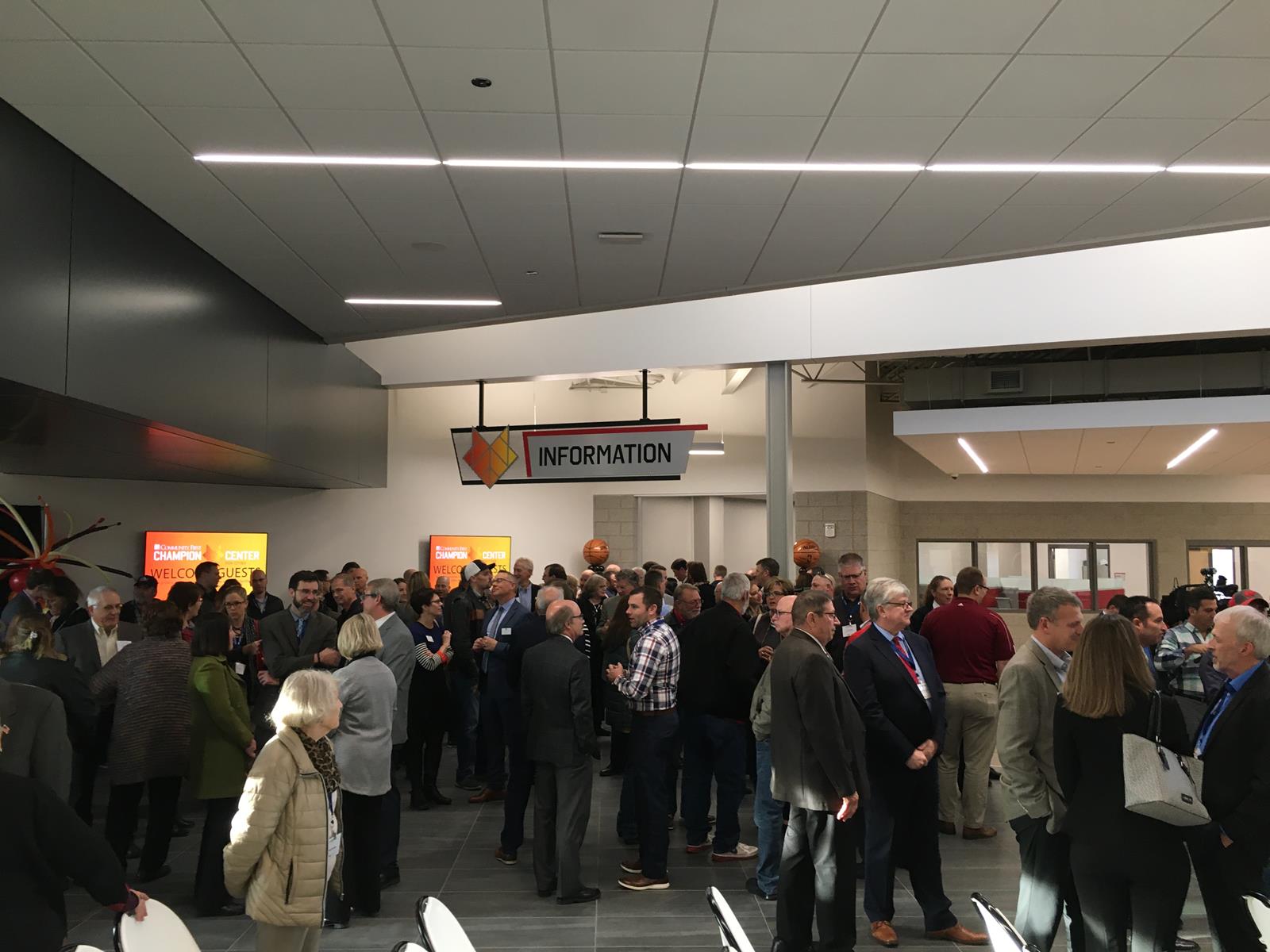 This new 164,000-square-foot complex has two distinct areas for hard court and ice competition. A 30,000-square-foot field house can accommodate four simultaneous basketball or eight volleyball matches with seating for 800 spectators. The center concourse area features an expansive lobby, concession stand, parents lounge featuring local Wisconsin breweries and two NHL-size ice rinks that flank the facility. Featuring ample spectator seating, one of the rinks will be converted to hardwood courts from spring to fall, offering four more basketball and six more volleyball-size courts.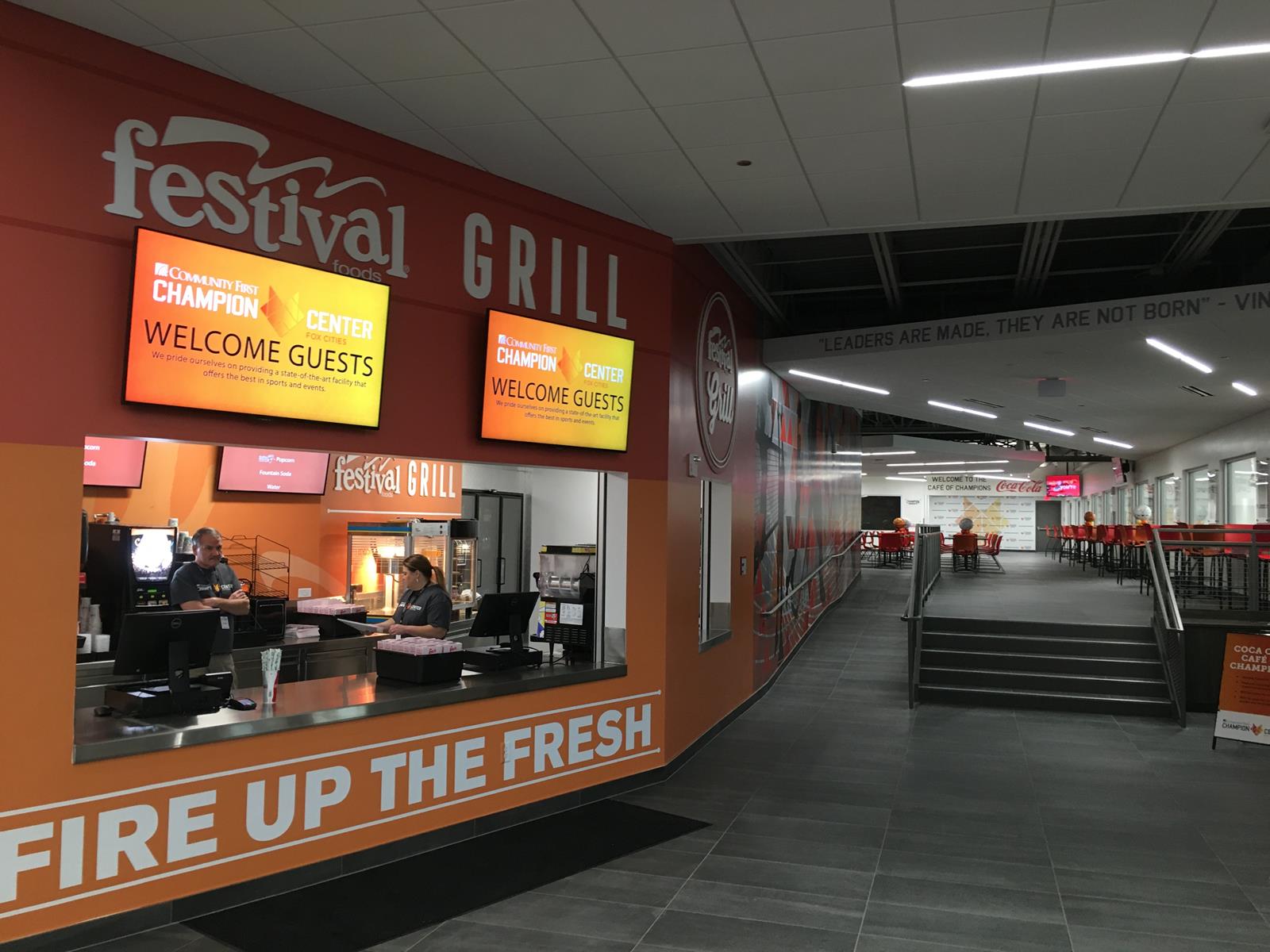 Built for 21st century competition, the facility is flooded by natural light and bright tones, with a professional arena-type feel for both athletes and spectators. All spectator activities and seating are on the main concourse with playing surfaces sunk partially below ground. Locker rooms and athlete entrance areas are on the lower level, creating a nice separation between competitors and their parents.
In a ribbon-cutting ceremony, Pam Seidl, executive director of the Fox Cities Convention & Visitors Bureau said, "We started this process in 2013 with a needs assessment. We found out that with sports tourism it's all about the facilities. While we had great outdoor facilities, a high-quality indoor facility would drive incremental tourism revenue."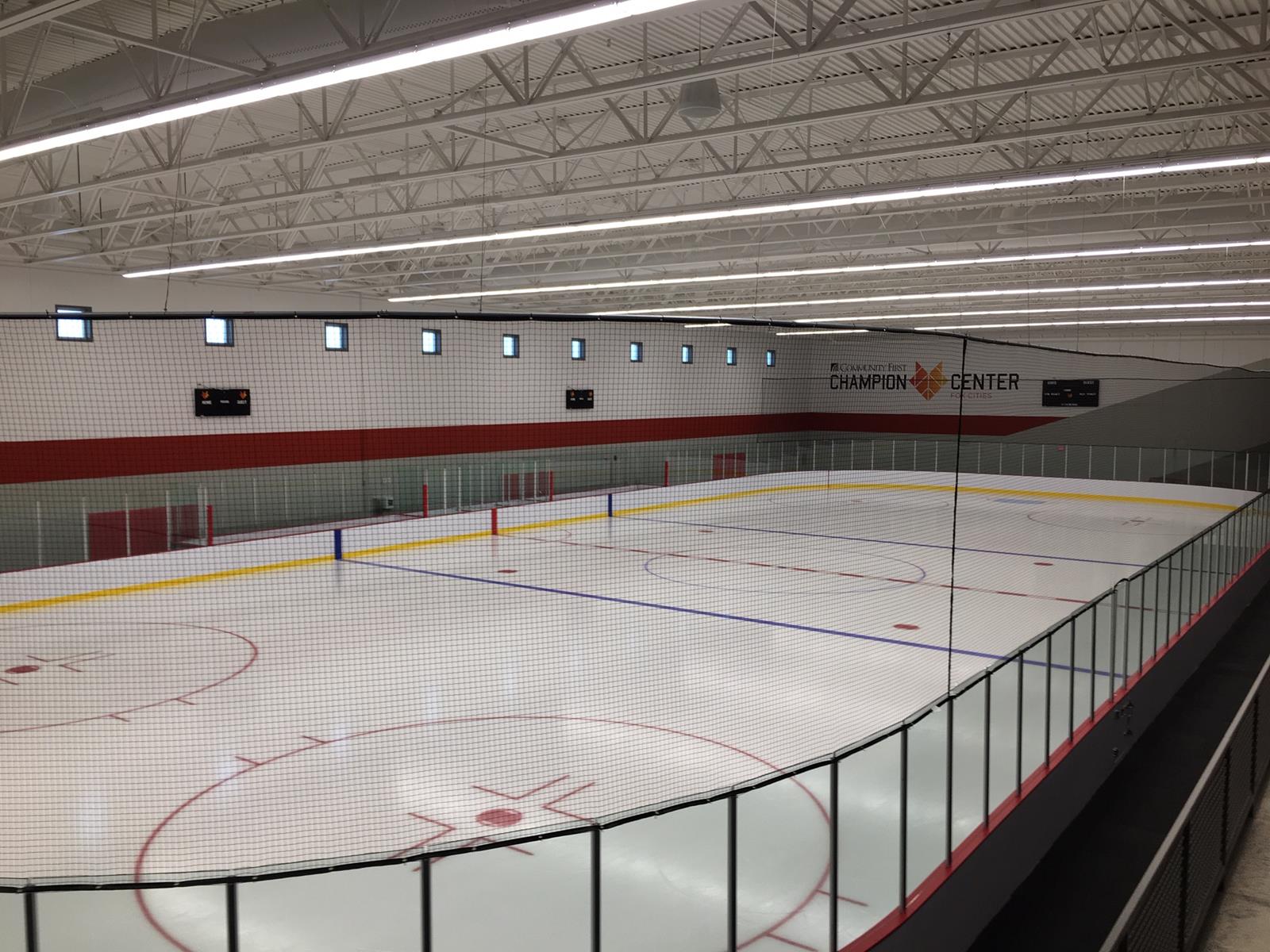 The project is a unique collaboration of 10 local communities banding together to fund development through a hotel tax levy and bonds. Such collaboration across communities is rare, and is a testament to the leadership and management of this project.
The facility will be operated by Sports Facilities Management (SFM), an organization with extensive experience in facility development and operations. Jason Clement, president of SFM, was on-hand for the ceremony and said, "I've seen a lot of sports complexes, but the way this community has come together is extraordinary."
Matt Ten Haken, director of sports marketing for the Fox Cities CVB, said that the facility is ahead of projections with nearly 50 events booked in its inaugural year of operation, and are well on the way to meeting their goal of 20,000 hotel room nights and $8 million in economic impact by the end of 2020. In addition to the core sports of basketball, hockey and volleyball, upcoming gymnastics, figure skating, wresting and team handball tournaments are on the books.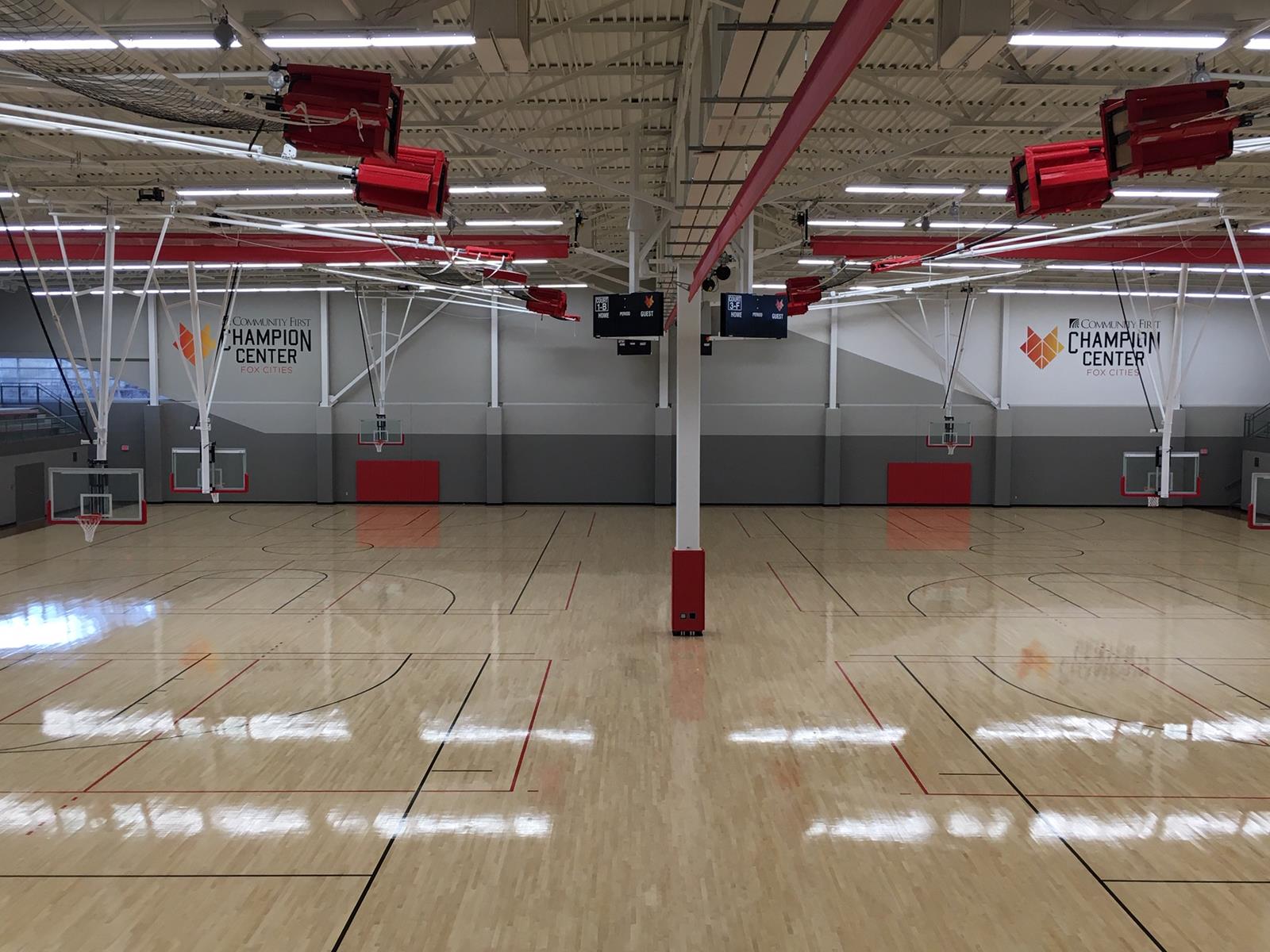 In prepared remarks, Ten Haken said, "The road to get here wasn't always smooth or straight, but we worked side-by-side to get here, which makes today even more special." He continued, "There are three key factors that will ensure the success of the facility going forward. First, our focus on booking tourism-generating events ensure a strong schedule producing economic impact. Second, the exceptional facility staff under the guide of Sports Facilities Management will ensure superior customer service. Finally, our surrounding infrastructure of hotels, dining establishments, entertainment activities and shopping will give visitors a complete package both on and off the court. The combination of those factors will put our facility ahead of the competition."
While the facility was built to drive tourism revenue, the local community will have access to it as well. On weekdays, local teams and clubs will occupy court and ice time, with open gym, open skate and league play offered available to members of the community.
For more information, visit Championcenterwi.com