California is a state that attracts millions of visitors per year for various reasons. For some, it's that infamous Hollywood sign situated atop Mount Lee in Los Angeles that represents the state's superstar persona and the chance to see what it's like to live like the rich and famous, most of whom reside in this popular area.
On the other hand, many flock to the Golden State to indulge in the wide array of natural beauty California has to offer, from its famous Redwood forests to Yosemite National Park, Lake Tahoe and everything in between.
Fresno County, in particular, is idyllically located in the San Joaquin Valley, with Fresno itself remaining the Central Valley's largest city. Agriculture, natural beauty and a myriad of sports stadiums and arenas depict the county's main appeal.
Fresno County's sports complexes are second to none, hosting a variety of world-class sports events annually. Sports planners will love all of the guidance and support the county provides, along with endless lodging options, farm-to-fork restaurants and outdoor activities to enjoy year-round.
Recently held and upcoming world-class sports events in Fresno County include the C.I.F. State High School Track & Field Championships, U.S. Diving National Preliminary, C.I.F. State High School Cross Country Championships and the California State Cross Country Championships.
Notable Recent/Upcoming Events
CIF State High School Track & Field Championships at Buchanan Complex (June 1-2, 2018)
US Diving National Prelim at Clovis West Aquatics Complex (June 27-30, 2018)
Cal USA Youth Wrestling Tournaments at Selland Arena (March 9-11 & 16-18, 2018)
California State Taekwondo Championships at Selland Arena (April 6-8, 2018)
CIF High School State Cross County Championships (November 23-24, 2-18)
CVB/Sports Commissions Services Offered
Volunteer Staff
PR/Media Assistance
Signage
Site Visits
Transportation Assistance
Lodging Services
Welcome Bags/Gifts
Itinerary Development
Event Planning Assistance
Sponsorship
FAM Tours
E I Report
Housing Microsite
Click on tab to see more information about a specific facility
Buchanan Softball Complex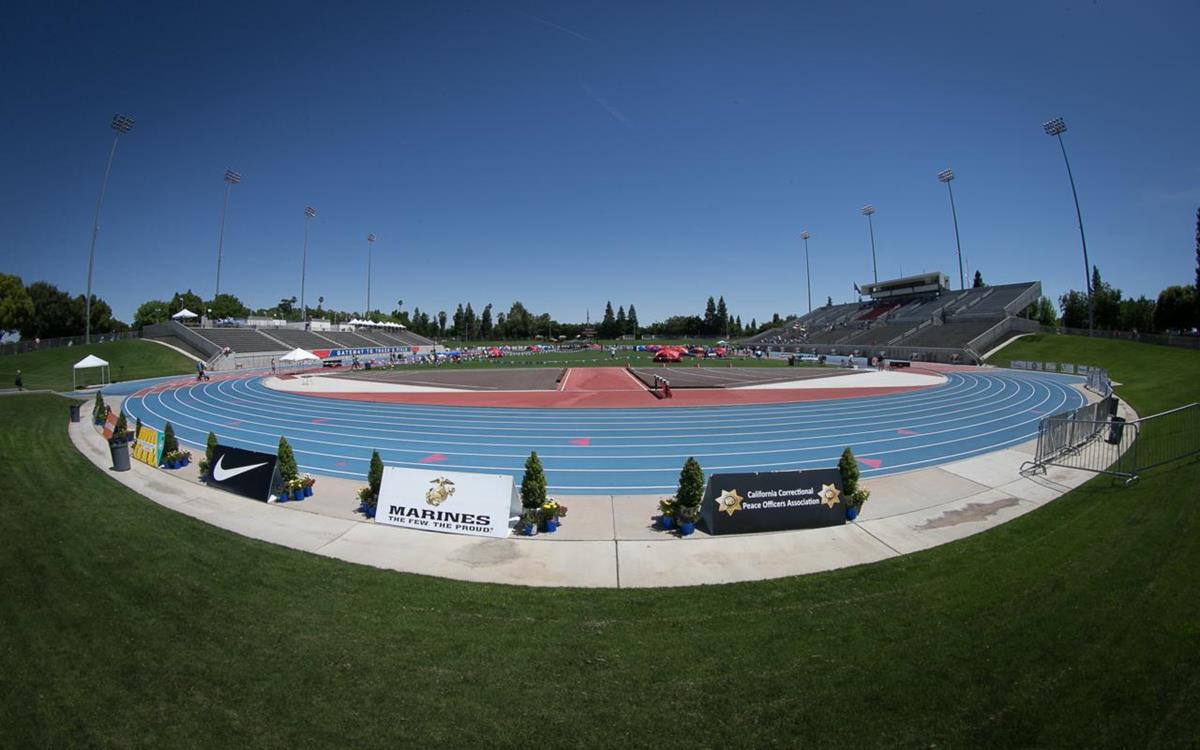 This family-friendly, state-of-the-art softball complex is a local favorite and always kept in tip-top shape. Buchanan Softball Complex in Clovis comprises five softball fields fully-equipped with bleachers, lighting for night games, on-site restrooms and ample parking space. Home of the local girls softball team the Clovis Bullets, the softball complex also has a snack bar and walking path that circles the parameter of the fields, a great place to take a leisurely stroll in between games. The complex has previously hosted the Special Olympics State Softball tournament, C.I.F. State High School Track and Field Championships and the Mountain West Track and Field Championships.
Sports: Softball, track & field
Clovis West & Clovis North Aquatic Centers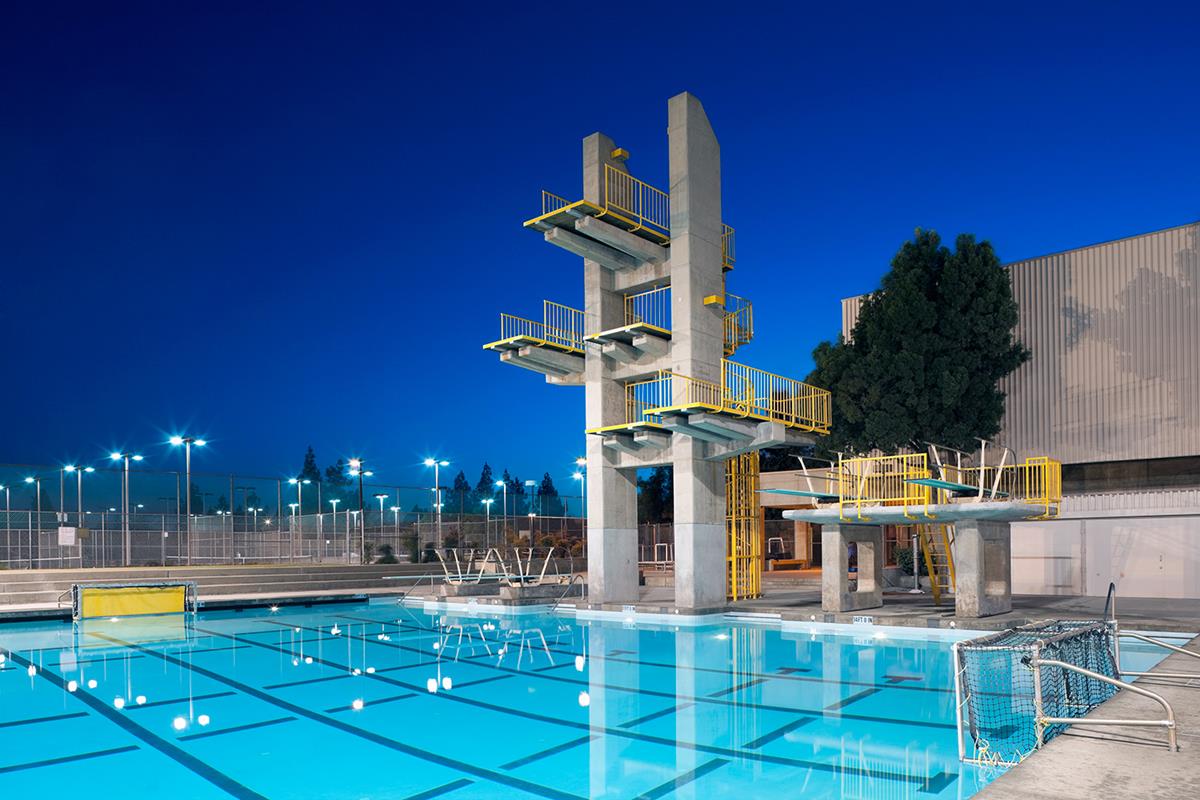 Fresno County is lucky enough to have not one but two world-class aquatic centers, Clovis West Aquatic Center and Clovis North Aquatic Center. At Clovis West, featured facilities include three pools, a baby pool, showers, handicapped accessibility, locker rooms, a one-meter diving board, three-meter diving board, an eight-lane competition pool at 50 meters, a diving well and an outdoor diving pool. Home for the Clovis North High School competitive aquatics program, Clovis North Aquatic Center offers two parallel 50-meter pools, a diving well and several green aspects, including HVAC water heaters, high-efficiency pool pumps and chlorination and acid systems that consume the minimum amount of chemicals necessary for health and safety.
Sports: Swimming, diving
Woodward Park
Woodward Park is your go-to destination for outdoor sports events. Harboring numerous bird species throughout, the park features a multi-use amphitheater, Shinzen Japanese Garden, a fenced dog park, an exercise par course and five multi-purpose trails that are part of the San Joaquin River Parkway's Lewis S. Eaton Trail, projected to cover 22 miles upon completion. Woodward Park Bike Complex is a one-of-a-kind biking and BMX time-trail course, fully-equipped with a mountain bike trail and dirt jump park.
Sports: Biking, BMX, cross-country
Selland Arena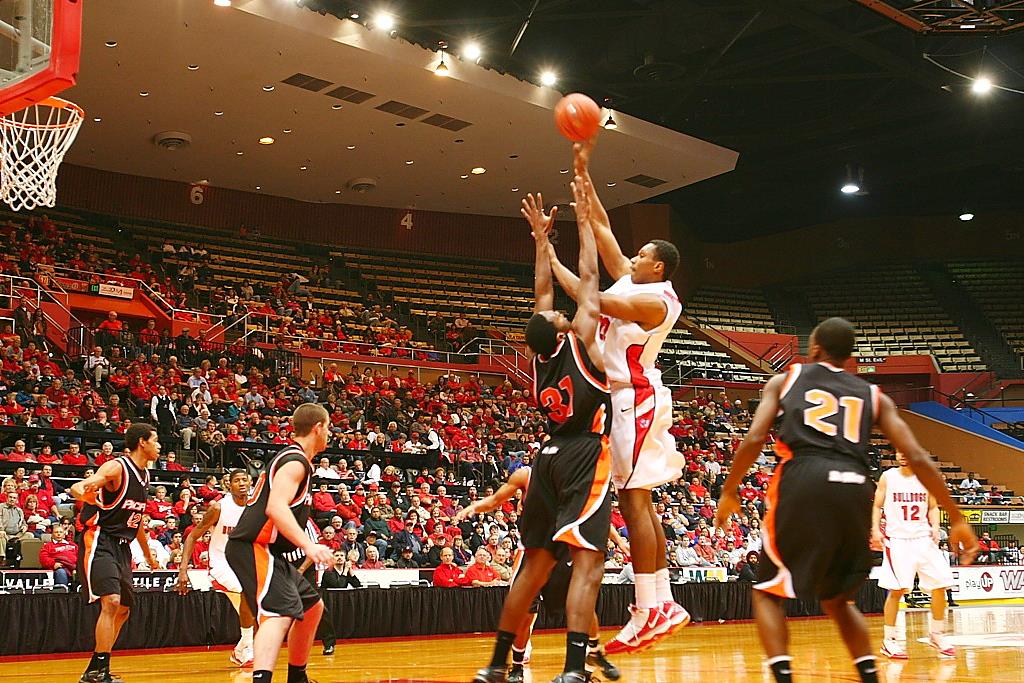 In a 40-year period, Selland Arena has seen more than 10 million visitors and is the largest general admission floor in the region. The arena has hosted a myriad of sports and entertainment events, including ice show performances, youth sports, hockey, basketball, wrestling, motocross, rodeo, indoor football and soccer, volleyball and more. This year, the arena hosted the California U.S.A. Youth Wrestling Tournaments and the California State Taekwondo Championships. State-of-the-art amenities at the arena include a one-million-dollar scoreboard with LCD screens, nine dressing rooms with showers, press facilities, easy access to restrooms and concessions, ample parking and accessibility for patrons and visitors with disabilities.
Sports: Hockey, figure skating, basketball, wrestling, cheerleading, gymnastics, football, soccer, volleyball
Chuckchansi Park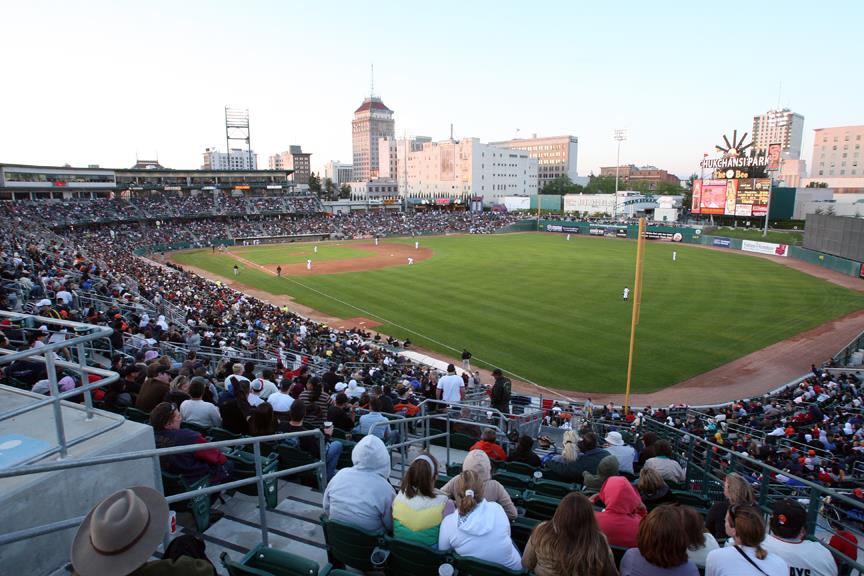 Located in the heart of Downtown Fresno, Chuckchansi Park has earned a reputation as one of the most beautiful and modern Minor League sports facilities in the nation, and is home for the Pacific Coast League, Fresno Grizzlies. This 12,500-seat park includes hospitality areas, a standing room, sight lines from every seat and a stunning backdrop of the downtown skyline and nearby Sierra Mountains. It also serves as the home facility for Fresno FC of the Professional United Soccer League.
Sports: Baseball, soccer
Save Mart Center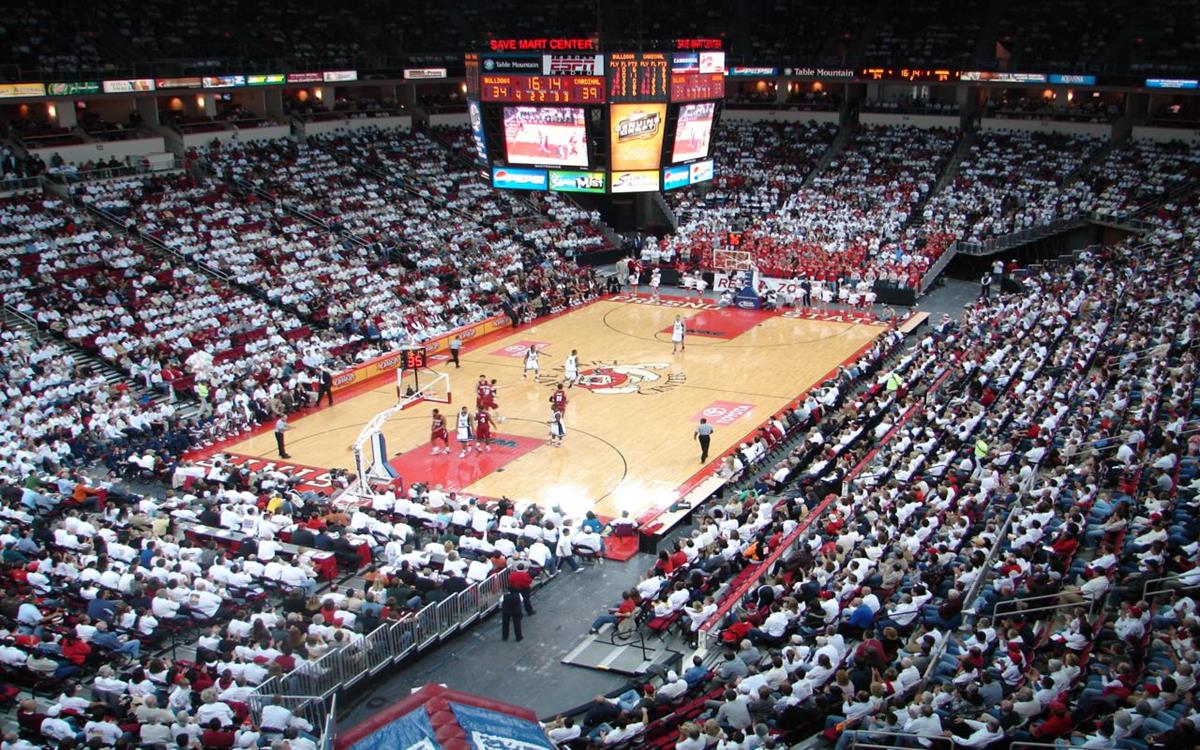 A multi-purpose arena, Save Mart Center is located on the grounds of California State University, Fresno. It is home to the Fresno State men's and women's basketball teams, men's wrestling and the Fresno State's women's volleyball teams. This world-class sports facility offers 43,000 square feet, three primary levels and 40 luxury seats. Amenities at the facility include wheelchair escorts, elevators, assisted listening devices, accessible parking, restrooms, concessions and catering services.
Sports: Basketball, wrestling, volleyball
Regional Sports Complex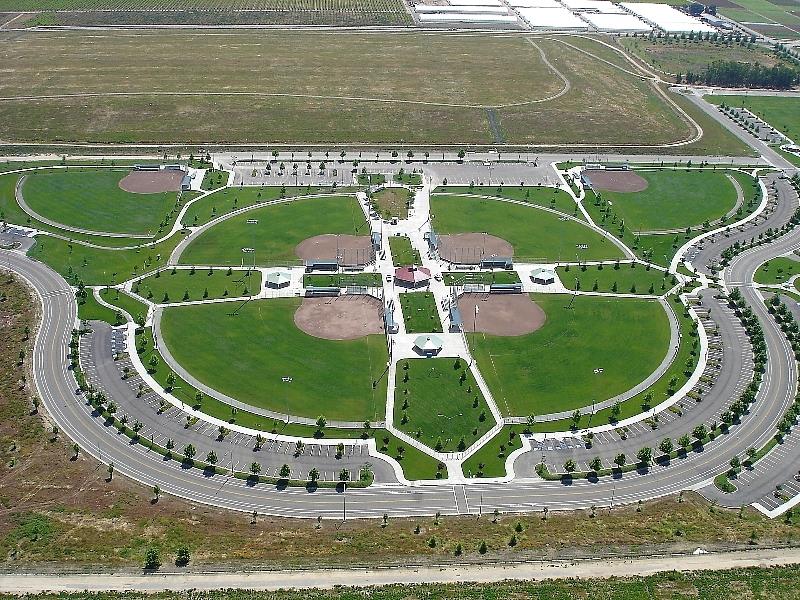 Teams are flocking to Regional Sports Complex for the best in baseball, softball, soccer and football games and tournaments. This 110-acre facility was developed from a landfill, is environmentally conscious and regularly monitored for methane gas. The complex boasts nine soccer/football fields, two of which are championship size and lit, six softball/baseball fields, picnic benches, a vert ramp, restrooms, a concession building, children's play area, eight parking lots and 43 picnic tables.
Sports: Baseball, softball, soccer, football
Things to do in Fresno County
Towering sequoias, breathtaking foothills and mountain ranges and majestic lakes and rivers are just a few things that paint the picture of Fresno County's stunning natural beauty. These are arguably the phenomenon that attract visitors to this region each year.
Fresno County is located in close proximity to three national parks, national forests and wilderness areas, namely Yosemite, Sequoia and Kings Canyon National Parks. These household names invite visitors to explore their internationally recognized landscapes. Visitors can spend hours or even days exploring these vast wildernesses.
Fresno Chaffee Zoo provides fun for all ages, covering 39 acres and housing more than 190 animal species. Popular attractions at this family zoo include Stingray Bay, Valley Farm, Dino Dig, African Adventure, Sea Lion Cove, Ross Laird's Winged Wonders Bird Show and the opportunity to embark on a nighttime safari.
Forestiere Underground Gardens is an open-air museum featuring a series of subterranean structures built by Sicilian immigrant Baldasare Forestiere over a 40-year period. The museum is listed on the National Register of Historic Places and is California State Historical Landmark No. 916.
Players, family members and spectators can take a break from the game and enjoy watching others play at Chuckchansi Park, featuring a variety of AAA baseball games and Tier 2 United Soccer League matches held throughout the year.
Island Waterpark and Wild Water Adventures are both a great way to cool off during warmer summer months, with several acres of thrilling and leisurely water-rides, including lazy rivers, kiddie pools and exhilarating water slides. 
Planner Perspective
Clovis Unified School District has a long history of hosting high quality national, state and regional athletic events. Among these events are some of the most prestigious high school competitions in the country, including the annual California Interscholastic Federation Cross Country, Swim and Dive, and Track and Field Championships. Our partnership with the Fresno/Clovis Convention & Visitors Bureau (FCCVB) creates a welcoming environment to athletes and spectators, and assures they have first class accommodations while they are attending and competing in our local community. The FCCVB staff are professional, courteous and supportive, and their commitment to excellence is second to none.
Clovis Unified CIF State Meet: Steve France (Executive Committee Chair
Fresno State Athletics has used the services of the FCCVB for years. Their staff has always worked hard to assist in providing a quality experience for our visiting teams and guests. With the help of their hospitality, we were able to secure the Mountain West Conference Track and Field Championships for the next three years.
Internal Operations for Fresno State Athletics: Matt Studwell (Assistant A.D.)
How to Get to Fresno County
By Car:Fresno County can be reached by Highway 99 that runs strait through the San Joaquin Valley and also from I-5 that runs on the western side of Fresno County. In Fresno County travel using Highway 41, 180, and 168 for the easy access to National Parks. Fresno County is within a 4 hour drive of Los Angeles, San Francisco and Sacramento.
By Air: Fresno County's nearest major airport is Fresno Yosemite National Airport, the primary commercial airport for the San Joaquin Valley and Yosemite, Sequoia and Kings Canyon National Parks.
Contact Information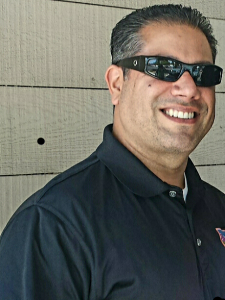 Company Name: Fresno/Clovis Convention & Visitors Bureau
Sports Sales Manager: Andrew Smith
Title: Sales Manager
Telephone: 559-981-5503