There was a time, not too long ago­—it was the turn of the century, in fact—when Westfield, Indiana was that town north of Indianapolis surrounded by cornfields.
Outgrowth from Indianapolis promised to take over all of Hamilton County eventually, but the county government and mayor of Westfield beat suburban sprawl to the punch.
Now, the town is home to one of the grandest sports complexes in the entire Midwest. Perhaps that is why the facility is known as Grand Park.
A Central Midwest Location
Grand Park sits 35 minutes north of downtown Indianapolis along State Route 31. Indianapolis, due to its central location, is one of the nation's leading conference and convention centers, and its proximity to Grand Park makes the sports facility even more attractive to teams, clubs and tournaments around the nation.
With 31 multi-purpose fields for soccer and lacrosse (including seven synthetics) and 26 baseball-softball diamonds, Grand Park has become the travel sports destination for central Indiana and surrounding states. From July 21-23, it will celebrate the opening of the Grand Park Events Center, a 360,000-square-foot, indoor structure that will include three full-size synthetic fields for sporting and non-sporting events. Grand Park's outdoor fields have been hosting events for two years; the Grand Park Events Center, along with the addition in January of the 88,000-square-foot, eight-court Jonathan Byrd's Fieldhouse, will complete construction.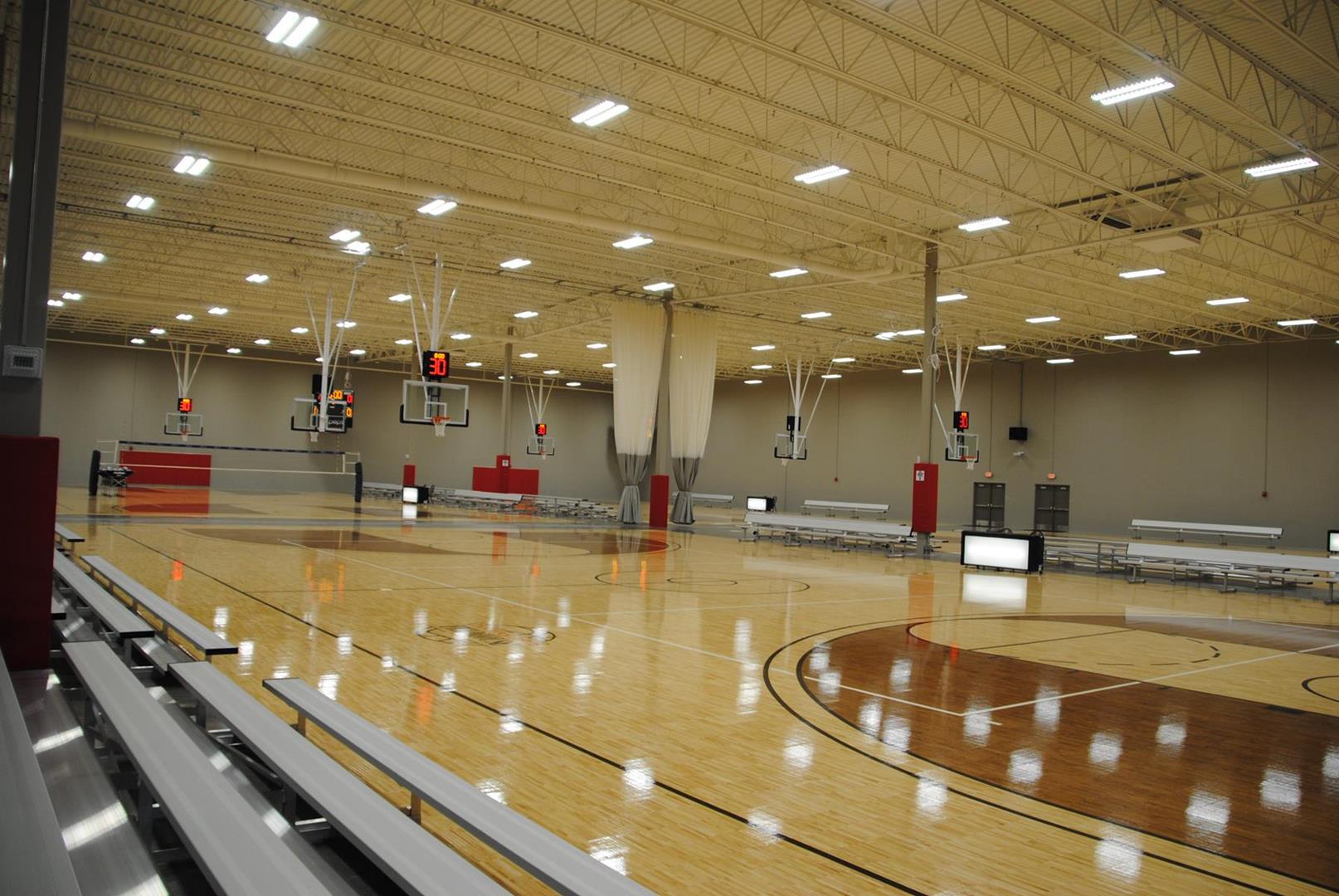 "When the indoor facility opens, it will help us capture additional business and other opportunities that we are not able to look at in the winter months currently,'' said William Knox, director of sports for the Hamilton County Sports Authority. "We have a few consumer shows and a whole host of other shows that are non-sports-specific, but when you get to November and December and it is time to take activities indoors, this will give us flexibility to do tournaments for soccer, lacrosse and other sports."
A Spike in Attendance and Hotel Room Nights
Grand Park was the idea of Westfield Mayor Andy Cook, and in conjunction with the Hamilton County Sports Authority and a private developer, 400 acres of corn became 400 acres of competition and entertainment. The success continues to grow, with Knox noting that attendance the weekend of April 30-May 1 will be a target for future weekends.
"We had 25,000 people in the complex, at the park, for a collection of different events,'' Knox said. "It was one of the larger weekends of the year. We are pretty excited about that."
Prior to the completion of Grand Park, Hamilton County hosted sporting events at a variety of venues in Noblesville, Fishers, Westfield and Carmel, all of them growing suburban towns north of Indianapolis.
"Hamilton County had a very strong market for youth sports prior to the construction of Grand Park,'' Knox said. "Many of our communities invested heavily in sports facilities for local programs that allowed us to leverage those facilities for travel events. On average, we hosted 120-140 events a year."
But the creation of Grand Park produced an entirely new world of sports activity, and with it came an expected doubling of commerce related to sports events.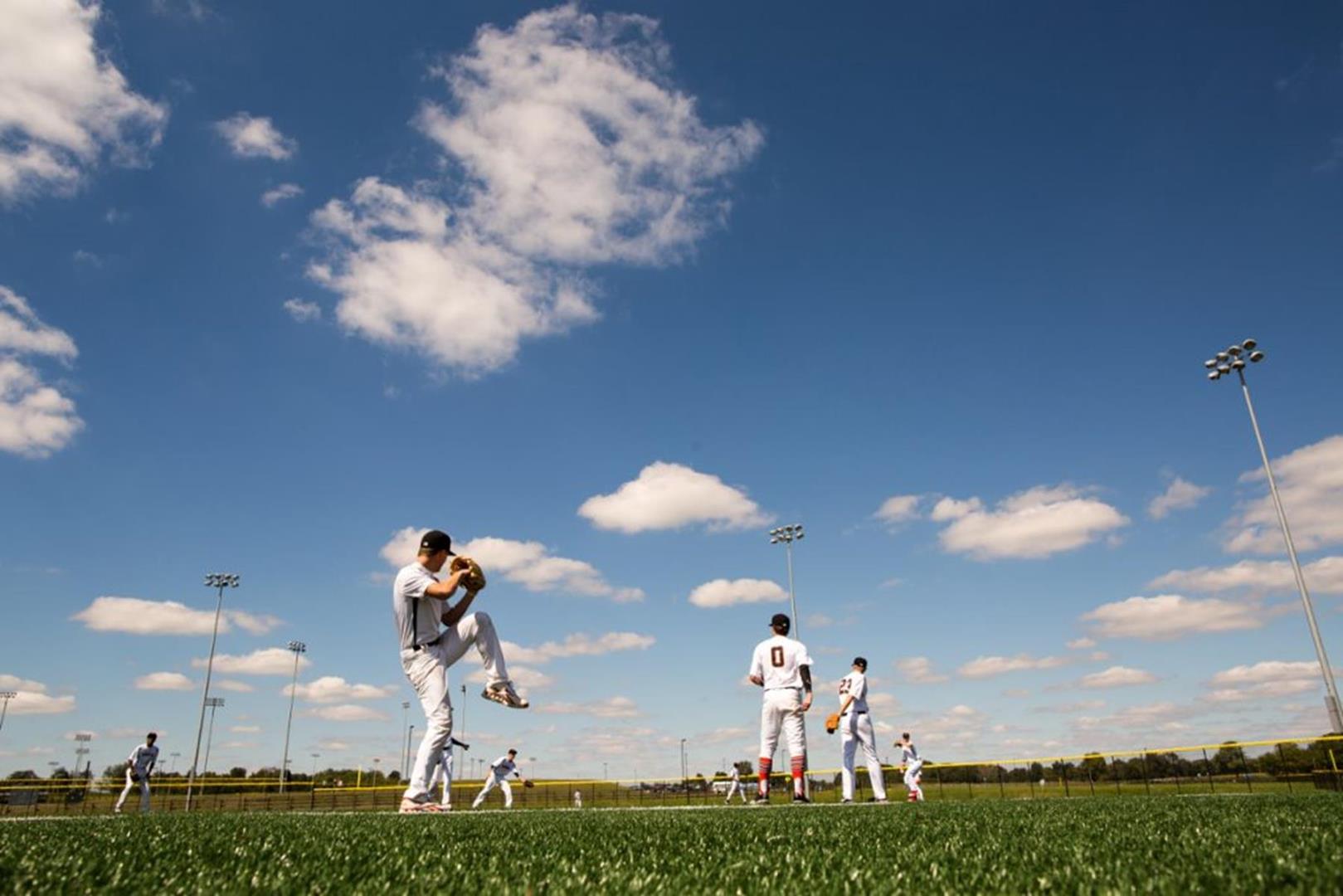 "Prior to the complex opening, we would track on average 35,000-40,000 room nights for sports (per year),'' Knox said. "Grand Park, in its second year of operation, booked almost 60,000 hotel room nights. Our calendar also grew from around 120 annual events to 210."
Initially, the plan for Grand Park was much smaller in scope. But voices were heard from the communities in Hamilton County, and changes were made.
"The original scope of Grand Park was six to eight fields and four diamonds,'' Knox said. "After we vetted various groups and started to run the numbers, it was clear that we needed additional fields."
In February, Grand Park released its 2015 economic impact report, announcing that revenue doubled in its second year from $66.4 million in 2014 to $147.7 million in 2015. Included in the report was the amount of visitor spending in and around Grand Park, which reached $97.2 million. State sales tax revenues from the park reached $6.2 million.
For the late April weekend, Grand Park provided hotel business to several cities besides Indianapolis.
"They were staying all over,'' Knox said. "We had them as far as Kokomo, the Indianapolis airport (on the far southwest side of town), and in some instances they were in Lafayette (home of Purdue University)."
In just two years of business, Grand Park has seen an increase in the use of its outdoor fields for lacrosse, one of the fastest-growing youth sports in the country.
"We have now been able to look at a few opportunities we would never have looked at in the past,'' he said. "We are hosting the U.S. Lacrosse National Championships for 13-, 14- and 15-year-olds. That will be a great opportunity to showcase our park to lacrosse teams across the country."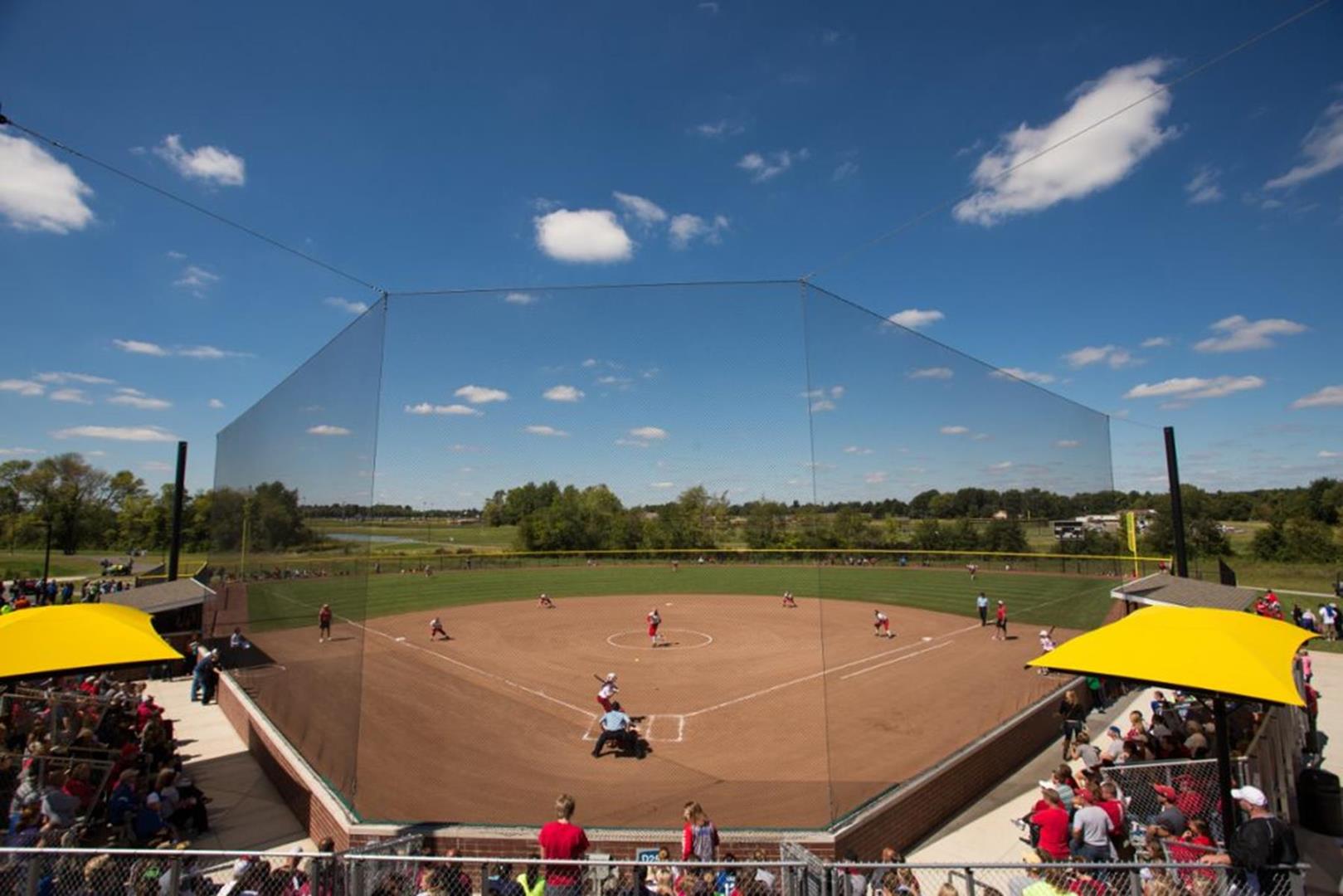 Then there is Ultimate Frisbee, known to participants as "Ultimate."
"We have just started working with the Ultimate groups in our area,'' Knox said. "We have already had three or four events in our complex, and we have two more bids in for national championships. Without Grand Park none of this would have been possible due to the number of fields they need. Ultimate is another sport that continues to grow in popularity. People are starting to understand what it is."
Knox credits Cook, who became Westfield's first mayor in 2008, for his role in the creation and development of Grand Park and the relationships between the city and Hamilton County Sports Authority.
"The mayor took it on to brand the community,'' Knox said. "He is very interested in the additional benefits coming with having our campus, in terms of attracting sports business, sports medicine, research and other opportunities."
Knox noted that a dozen new restaurants have appeared in the area around Grand Park, and three new hotels are set to break ground soon.
Once a small town in the middle of farmland and open fields, Westfield has become the crown jewel of Indiana's major sports destinations. Similarly, Grand Park shines as the centerpiece of Hamilton County, with its 400 acres and 57 fields making it perfect for almost any type of tournament. The county was strong before, but the opening of the massive complex changed everything, driving Westfield economically and making the town a hotbed for sports events. Following a strong year in 2015, Grand Park looks forward to another successful season in 2016.
For more information on hosting events at Grand Park click here. To learn more about Hamilton County, other facility options and accommodations for teams click here.