Hampton: The Center of Sports in Virginia
Sports-minded city presents entertaining destination with state-of-the-art sports facilities.
Hampton is a premier Mid-Atlantic destination in the center of Coastal Virginia. With diverse venues, such as Langley Speedway, War Memorial Stadium, Hampton University Convocation Center, and incredible waterways for water sports and triathlons, Hampton has the ideal setting for nearly every event. Boo Williams Sportsplex, an elite venue that boasts eight basketball courts, 12 volleyball courts, an indoor track and a variety of other event friendly features, specializes in amateur competition and is complemented by the Hampton Roads Convention Center, equipped with portable court flooring accommodating indoor sports like basketball, futsal, and volleyball.
Parents and kids alike will enjoy a visit to the Virginia Air & Space Science Center where the legacy of the Apollo missions lives on. Investigate robotics, physics, chemistry and more with STEM Saturdays.
Cast off for an adventure onboard the Miss Hampton II. Guests will take a 2.5 to 3-hour harbor tour aboard the vessel along the Hampton River, passing landmarks like Hampton University, Blackbeard's Point and the world's largest naval installation, Norfolk Naval Base.
Plan your day in the sun with a trip to Buckroe Beach and Park. Bordering the picturesque Chesapeake Bay, this beach offers sheltered picnic areas and a nautical-themed playground.
Get a Planner's Perspective
Don't just take our word for it, hear what these planners had to say.
The City of Hampton, and Fort Monroe in particular, allows an almost perfect location to hold an inboard hydroplane race. Mill Creek is a protected body of water that lends itself to record-setting possibilities. Thanks to the tremendous support we have received over the years from Sports Hampton and the City, the Hampton Cup Regatta is one of the oldest and most successful races in the United States."
Lisa Hearn Adkins, President, Chairman/Race Director, Hampton Cup Regatta
Find Your Perfect Hampton Facility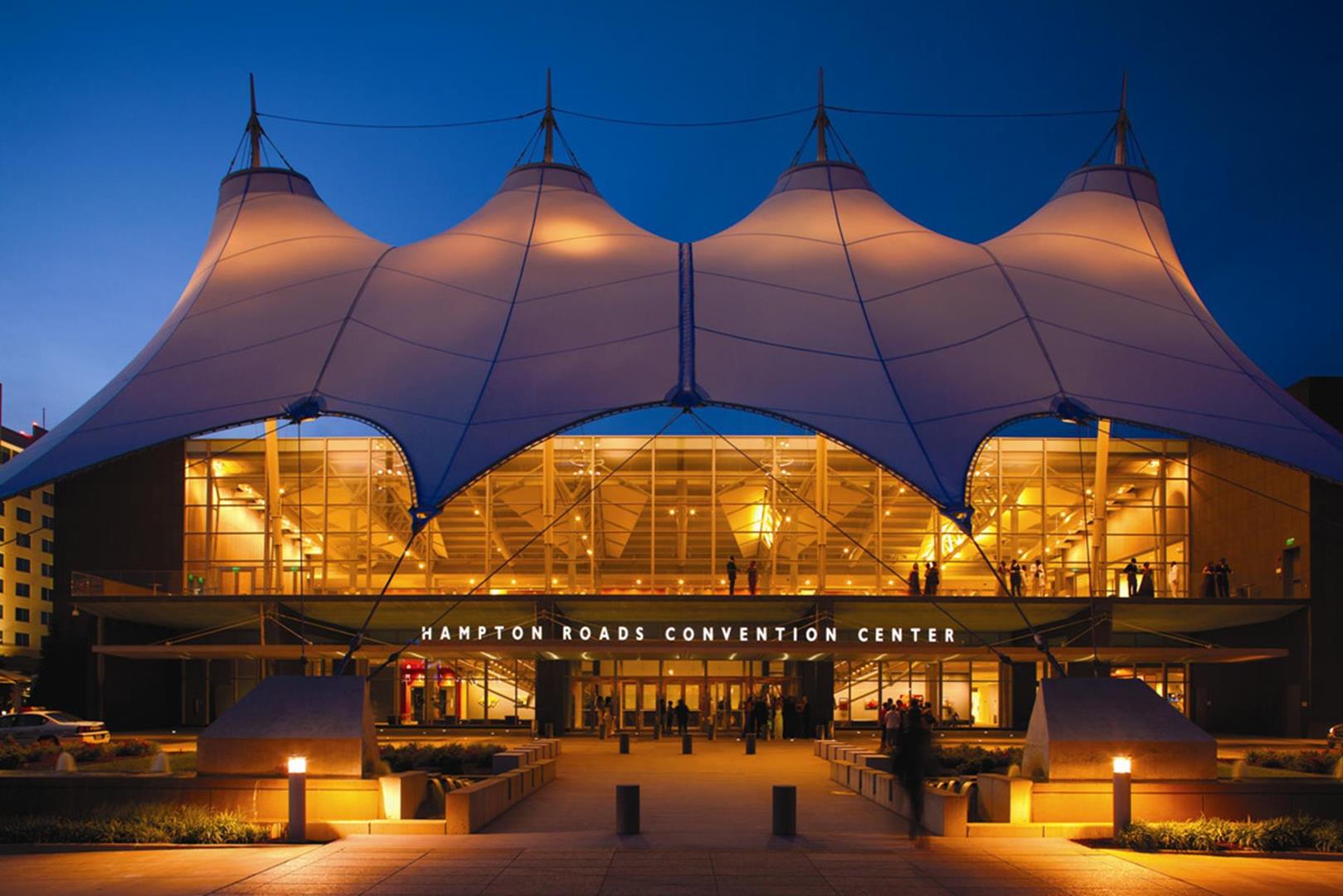 Hampton Roads Convention Center
Sports Covered: Aerobics, basketball, body building, boxing, fencing, futsal, gymnastics, team handball, martial arts, table tennis, weightlifting, wrestling, cheerleading, archery, field hockey, volleyball
The Hampton Roads Convention Center—boasting 35 meeting spaces with  the capacity for up to 14,000 delegates, including a 102,600-square-foot exhibit Hampton, VA hall (divisible by three)—is the perfect venue for any indoor event. With portable flooring, the center accommodates 12 basketball courts or eighteen volleyball courts, ideal for tournament play. The center is supported by more than 2,000 hotel rooms in close proximity, including the Embassy Suites host hotel. It has 4,000 parking spaces, 11 loading dock bays and three concession stands. Other features include data ports in all meeting rooms as well as inside the exhibit hall, connectivity throughout the pre-function areas and LCD computer monitors.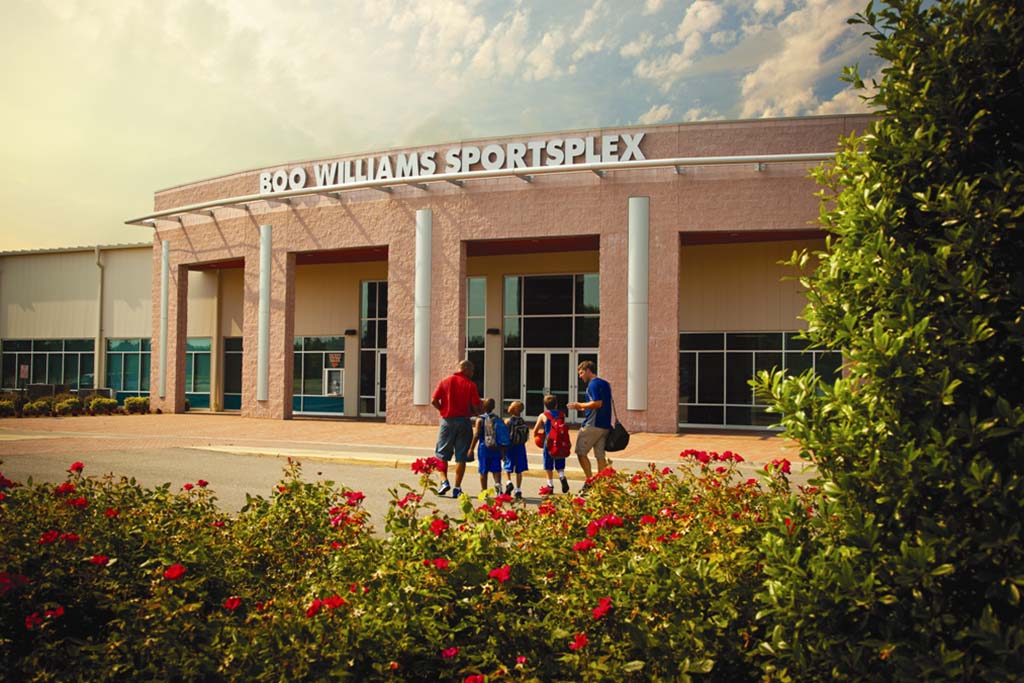 Boo Williams Sportsplex
Sports Covered: Basketball, aerobics, volleyball, field hockey, body building, boxing, fencing, gymnastics, team handball, martial arts, table tennis, weightlifting, wrestling, cheerleading
The 135,000-square-foot, $13.5-million Boo Williams Sportsplex is specifically designed for amateur sporting competitions. Accommodating athletic events like basketball, indoor field hockey and volleyball, the center boasts eight hardwood basketball courts and retractable bleacher seating for 4,000 attendees. This seating is flexible and can expand upwards to 6,000 with perimeter seating. It includes eight tournament play basketball courts, 12 volleyball courts, a 200-meter, six-lane indoor track and two training rooms. A 4,238-square-foot concession area is available as well as 64,000- and 31,000-square-foot playing pavilions.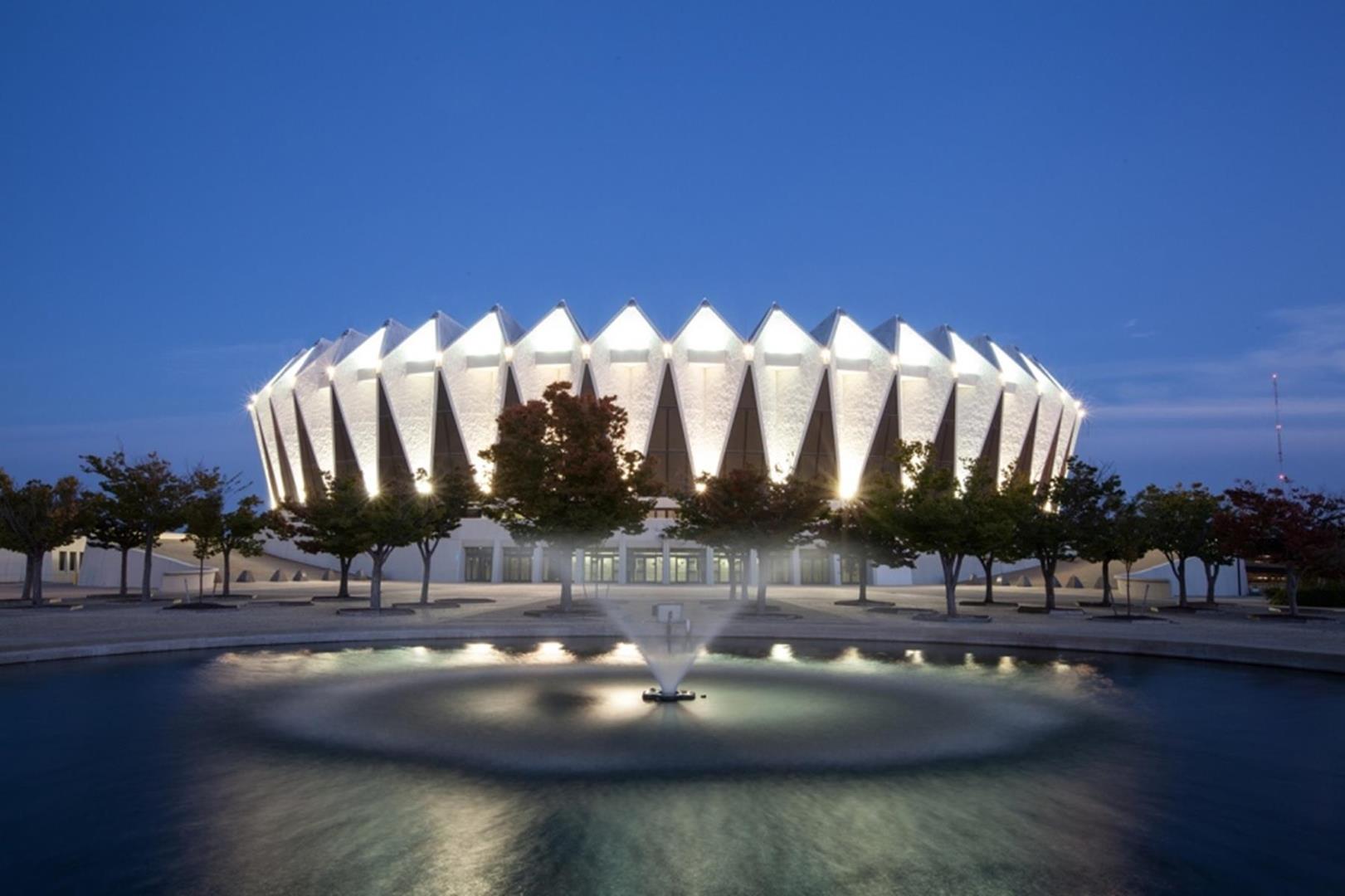 Hampton Coliseum
Sports Covered: Wrestling, boxing, fencing, aerobics, basketball, body building, gymnastics, team handball, judo, karate, taekwondo, table tennis, weightlifting, cheerleading, archery
One of the most recognizable architectural jewels in all of Hampton Roads, the Hampton Coliseum is set on 75 acres of landscaped parkland. Formerly the home to the Virginia Squires basketball team, the arena has hosted a plethora of world-class sporting events and concerts in its 46-year existence. The Coliseum holds a 26,263-square-foot arena floor, 3,200 parking spaces, 10 Xenon Super Trooper Lights and a fully equipped sound system.
What are you waiting for?
Let Sports Planning Guide help you plan the perfect event.
[optin-monster slug="hubirzkz5ykq4xktrriw"]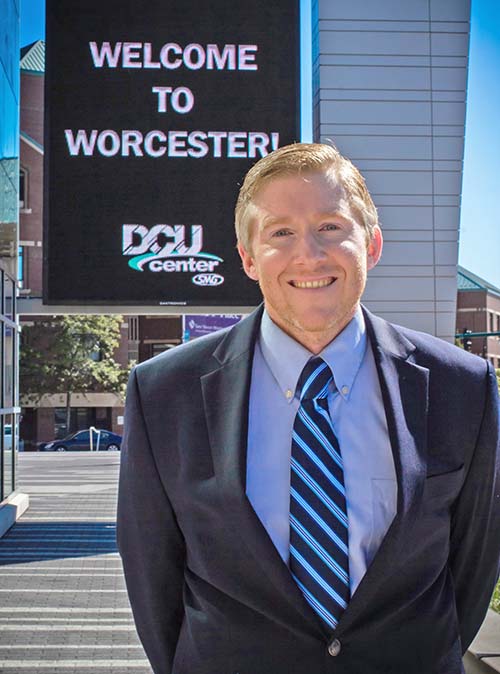 Brooks Hierstein
Senior Group Sales Manager