The Huddle Up Group, a Phoenix-based sports industry consultancy, announced several strategic moves to align the organization with the evolving sports tourism industry.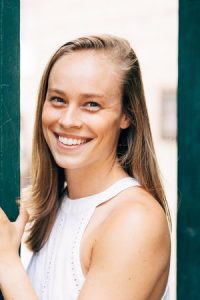 Founder + CEO Jon Schmieder outlined the moves, "As our industry strives to identify the new normal, our team at Huddle Up Group is more bullish on sports tourism and what it will do for the communities we serve than ever before.  In that light, we have made some strategic moves to continue expanding and solidifying our position to be able to better serve our partners going forward."
The first item announced was the promotion of Director Caroline Allman to Principal.  The second move was the acquisition of Kansas City based Revolution Groupe, founded and led by Eric Olson, former Director of Championships at the National Association of Intercollegiate Athletics (NAIA).  Olson will also take a position as Principal at the Huddle Up Group.
"Caroline has been a valued team member for the past three years and has led the development of the Sports Tourism Index© which is a tool we believe will help the industry greatly through these challenging times.  Eric brings several strengths and experiences to our organization that are complimentary to those our team already has in place.  He will prove to be a great asset for our partners to lean on in the future," Schmieder said.
Schmieder also offered a brief preview on the new features being added to the Sports Tourism Index© which include a searchable portal for both rights holders and host destinations to "match make" and find partnership opportunities with one another.  Slated to be available by year end 2020, the updated version of the Index will also include a designations system that ranks a community and its venues against its competitive set.
For more information on this program or the Huddle Up Group, please contact Jon Schmieder by email at Jon@HuddleUpGroup.com, or by phone at 602.369.6955.