Families attending amateur sporting events in Illinois are consistently on the lookout for entertainment options when the games come to a close.Those fortunate enough to be visiting a river town during these competitions will not only find a sizable amount of engaging activities, but will do so in a locale awash with striking scenery. Illinois is a state filled with charming municipalities featuring bustling riverfronts. Here are nine cities that provide festive happenings alongside a tranquil river.
Alton
Located on the Mississippi River about 15 miles north of St. Louis, this city offers hiking and biking trails and ample birdwatching opportunities. The National Great Rivers Museum is dedicated to Mississippi River life and is an optimal location to observe river traffic and the Clark Bridge, a majestic cable-stayed bridge across the Mississippi that links Alton with West Alton, Missouri. Alton is also home to cultural bastions like the Jacoby Arts Center and the Alton Symphony Orchestra, while the Alton Little Theater has produced plays and musicals since 1934.
Aurora
Aurora is Illinois' second-largest city, just 37 miles west of Chicago. Situated on the Fox River, Aurora has an abundance of activities that will keep players and parents engaged. Hikers and bikers can traverse the Fox River trail, which has a lovely view of the river, and the Oakhurst Forest Preserve, which provides wildlife viewing, picnic areas and trails. Phillips Park Zoo has more than 100 different animals and 41 species of birds, while Abbey Farms offers signature baked goods and fresh produce in an old-fashioned setting. Designed for younger patrons, the SciTech Hands On Museum contains a wealth of interactive exhibits and features more than 150 different activities, while Splash Country Water Park features a 1,100-foot-long lazy river, two water slides and a waterfall.
Elgin
Stationed 35 miles northwest of Chicago and residing along the Fox River, Elgin has established itself as a destination for nature devotees thanks to its more than 1,600 acres of parks and 4,000 acres of forest preserves that offer canoeing, fishing and equestrian trails. The Hawthorne Hill Nature Center features 67 acres of woodland habitats where visitors can see indigenous amphibians and birds, while the Trout Park Nature Preserve is known for its freshwater springs, expansive meadows and wetlands. History lovers can take a tour of Elgin's historic district, a set of 697 buildings that include an art museum, a masonic temple and the Elgin Academy, a college preparatory school that was established in 1839. The Fox River Trolley Museum is home to trolleys and trains once used by the Chicago Transit Authority and offers a fourmile ride on an electric trolley that follows the river.
Galena
Known for its well-preserved 19th century buildings, Galena is a destination that attracts lovers of history and architecture. Located in northwest Illinois on the Mississippi River, kayaking and boating are popular on the river. Among Galena's highlights include quaint shops and restaurants that dot Main Street; the Ulysses S. Grant Home, the former house of the 18th president of the United States; the P.T. Murphy Magic Theater, a private 24-seat theater that presents a variety of magic shows; and the Old Blacksmith Shop, an authentic blacksmith shop dating back to 1897. The Chestnut Mountain Resort, a popular ski resort spanning 220 acres that overlooks the Mississippi River, is an 85-acre site that offers fabulous views of the Mississippi River bluffs and is a stellar spot for walking, hiking and sightseeing.
Moline and Rock Island
Two of the Quad Cities along with East Moline in Illinois and the cities of Davenport and Bettendorf in Iowa, Moline is situated between the banks of the Mississippi and Rock rivers. Downtown Moline possesses shops, antique stores and an abundance of restaurants and pubs as well as major attractions like the John Deer Pavilion and Store, one of the largest agricultural exhibits in the world. The city also features Lagomarcino's Soda Fountain Shop, considered by some the best oldfashioned ice cream parlor in the world, and the Celebration Belle riverboat, a 750-passenger paddlewheel boat that takes passengers on sightseeing cruises down the Mississippi River. Rock Island is best known for harboring the Rock Island Arsenal Museum, which is the United States Army's second-oldest museum. It first opened to the public in 1905 and is nationally recognized for its large and impressive small arms collection. The Quad City Botanical Center is a set of botanical gardens located next to the Mississippi River and includes exotic tropical flowers, a 14-foot waterfall and reflecting pools.
Peoria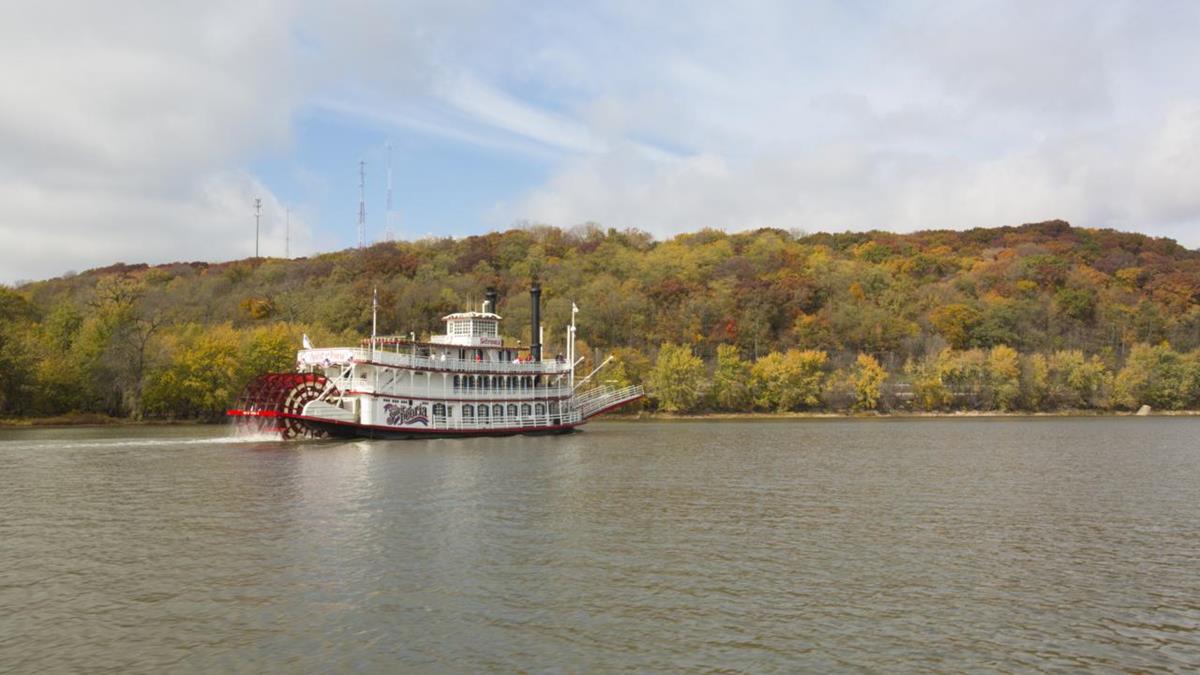 The oldest European settlement in Illinois, Peoria sits on the Illinois River in central Illinois. The city is the seventh-most-populated in the state, but possesses a quaint charm belying its size. Peoria has a host of art galleries, specialty shops and restaurants along its riverfront, including the Peoria RiverFront Market that provides local produce, art and music on Saturday mornings from June to September. The Contemporary Art Center of Peoria is a 14,000-square-foot facility that offers art exhibitions, improv comedy, poetry nights and jazz and blues performances. Another notable stop is the Caterpillar Visitors Center, where visitors can see first-hand what it's like to operate heavy machinery.
Rockford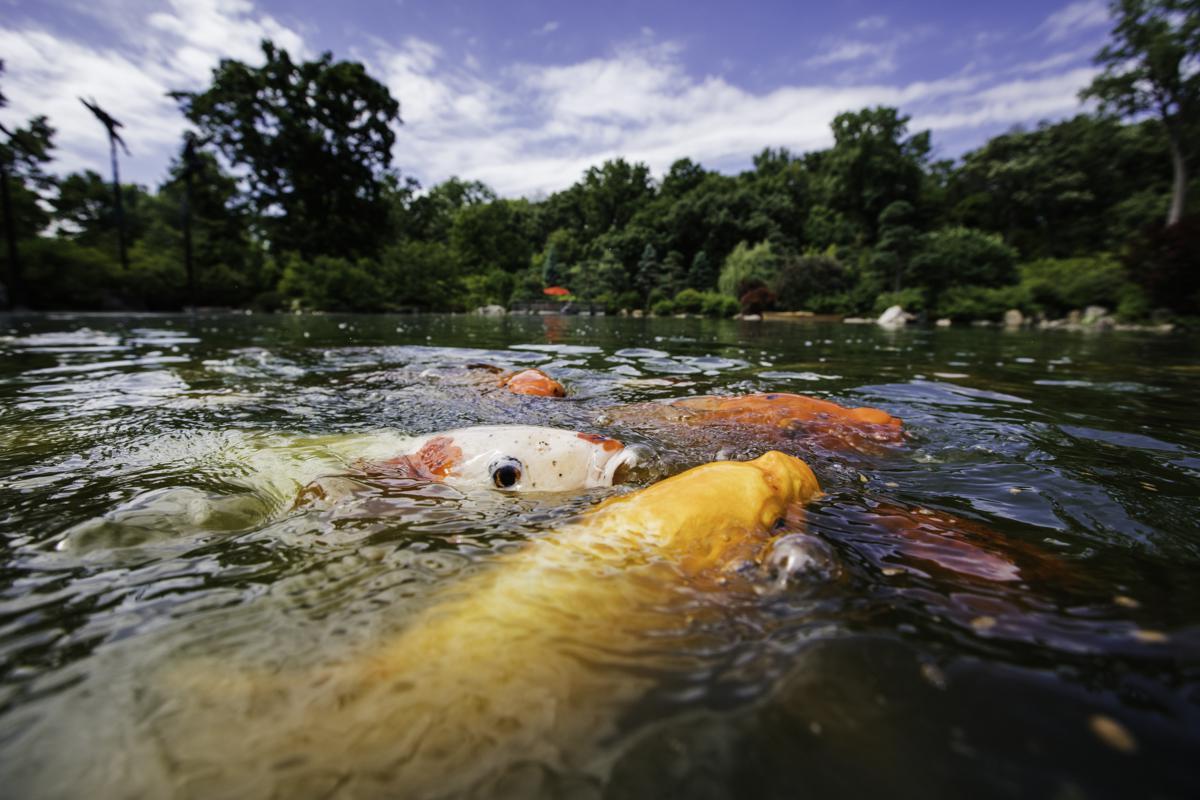 The third-largest city in Illinois, Rockford is positioned on both banks of the Rock River in northern Illinois and lays claim to some of the finest gardens in the country. The Anderson Japanese Gardens is recognized as one of the premier Japanese gardens in North America and features waterfalls, ponds, streams and rock formations. Located along the Rock River, Sinnissippi Gardens has a rose garden with approximately 2,000 rose plants. Sitting adjacent to Sinnissippi is the Nicholas Conservatory and Gardens, a year-round exhibition of tropical trees, plants, flowers and changing floral displays. The Klehm Arboretum and Botanic Garden contains 155 acres of landscaped grounds, wooded trails and a horticulture library while Rock Cut State Park covers 3,092 acres enveloping Pierce Lake and Olson Lake and features hiking trails and camping along the river.
St. Charles
During the second weekend of June, St. Charles, a city that lies 40 miles west of Chicago, hosts the popular Festival of the Fox. The fest's centerpiece is the dragon boat racing event, a 2,500-year-old Chinese sport that involves 20 team members paddling in unison on the Fox River in a long, narrow boat decorated at the bow and stern with a dragon's head and tail. Another popular festival is the Scarecrow Festival, which began in 1985 and has grown into a nationally recognized fest attracting more than 100,000 over the three-day Columbus Day weekend. St. Charles is also home to the Arcada Theater, a restored vaudeville palace that features live performances; Otter Cove Aquatic Park, a beloved place to float down a lazy river; and the Fox River Trail, a paved path for hikers and bikers that sits along the river.