The inaugural Oregon Sports Summit will take place at the Valley River Inn in Eugene on February 2, 2017. This full-day event is targeted towards coaches, athletic directors, booster clubs, local sports teams and leagues, plus city and county personnel and elected officials with the goal of inspiring attendees to develop their sports events.
Educational sessions cover a variety of topics including working with volunteers, sponsorship, crisis management, working with facilities and interns, media coverage and group housing.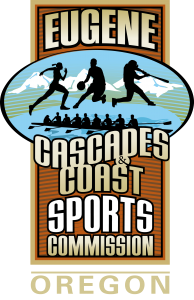 The idea behind the summit initially started out as a regional event for Lane County, Oregon before the sports commission decided to expand its scope. Jessica Shefferman, Director of Event Operations for Eugene, Cascades & Coast Sports Commission, said, "As we began talking more about the event, we realized it had much more potential and was garnering attention from statewide event planners. We are excited that we will have a mix of planners from all over the state and our hope is that we will grow the Summit into a two-day conference that not only serves Oregon sports event planners, but becomes a staple educational conference in the Pacific Northwest."
Janis Ross, Executive Director of the Eugene, Cascades & Coast Sports Commission, added, "The Oregon Sports Summit provides an opportunity for addressing mutual challenges that face every sports event organization, as well as a platform for networking and sharing of ideas and resources. This event has been on our wish list for several years, and we are delighted to see it come to life in a way that includes not only Lane County sports organizations, but all of Oregon. This full-day educational conference further reinforces that the Eugene, Cascades & Coast region is truly a champion of sports in Oregon."
The event starts at 8:00 a.m. with a welcome breakfast, with a full slate of sessions running throughout the day. The day concludes with a networking afterparty from 5:00 to 7:00 p.m., where attendees have the opportunity to network and collaborate with local and regional sports events planners, venue facilities and vendors.
The keynote presenter is Vin Lananna, President of TrackTown USA and President of USA Track & Field. He is considered one of the world's foremost visionaries in the sport of track & field, with a storied career that has seen unprecedented success in the industry. Attendees will learn from Lananna and other seasoned sports event leaders and be inspired to use their new knowledge to expand and grow their events.
Angie Riley, Digital Marketing Manager for the Eugene, Cascades & Coast Sports Commission, said, "Our unique destination allows us the opportunity to work very closely with seasoned professionals and planners who are starting their first big event. During those initial event meetings, the overwhelming commonality is the marketing and logistical assistance each event needs to be successful. Many of our first-time event planners come to us extremely knowledgeable about their sport, but knowing very little about what it takes to give their event life. That is where we come in. We bridge that gap between the planner's passion and making their dreams a reality. The Oregon Sports Summit is an opportunity for those planners and industry leaders to make those valuable connections in a single powerful day."
Early bird registration rate is just $75, which expires on January 12. For more information and registration details, visit www.oregonsportssummit.com.