Visit Lake Tahoe to Experience Awe with Gorgeous Backdrops and Superb Venues
With incredible natural beauty and a strong sports scene, Lake Tahoe is a perfect tournament destination
Lake Tahoe has incredible views of the Sierra Nevada mountain range, plentiful nature to explore and amazing sports and events to enjoy year-round. The success of hosting the NHL Outdoors at Lake Tahoe in 2021 has further proven that Lake Tahoe Visitors Authority hosts top-notch events. Edgewood Tahoe Resort hosted that event, which is also well- known for having one of the best golf courses in the United States.
Looking for fun activities nearby? Lake Tahoe Adventures offers year-round experiences. In the summer months soak up the sun and explore Lake Tahoe's back country on ATV and RZR tours. In the winter get your heart pumping on a snowmobile tour and take in the beautiful white scenery that surrounds you.
Van Sickle Bi-State Park is a 725-acre park that provides day-use opportunities for hiking, cross-country skiing, and snowshoeing. Take the Heavenly Gondola to experience summer and winter activities such as hiking trails, Ridge Rider Mountain Coaster, Red Tail Zip Line, Gem Panning, skiing, snowboarding and Granit Peak Climbing Wall.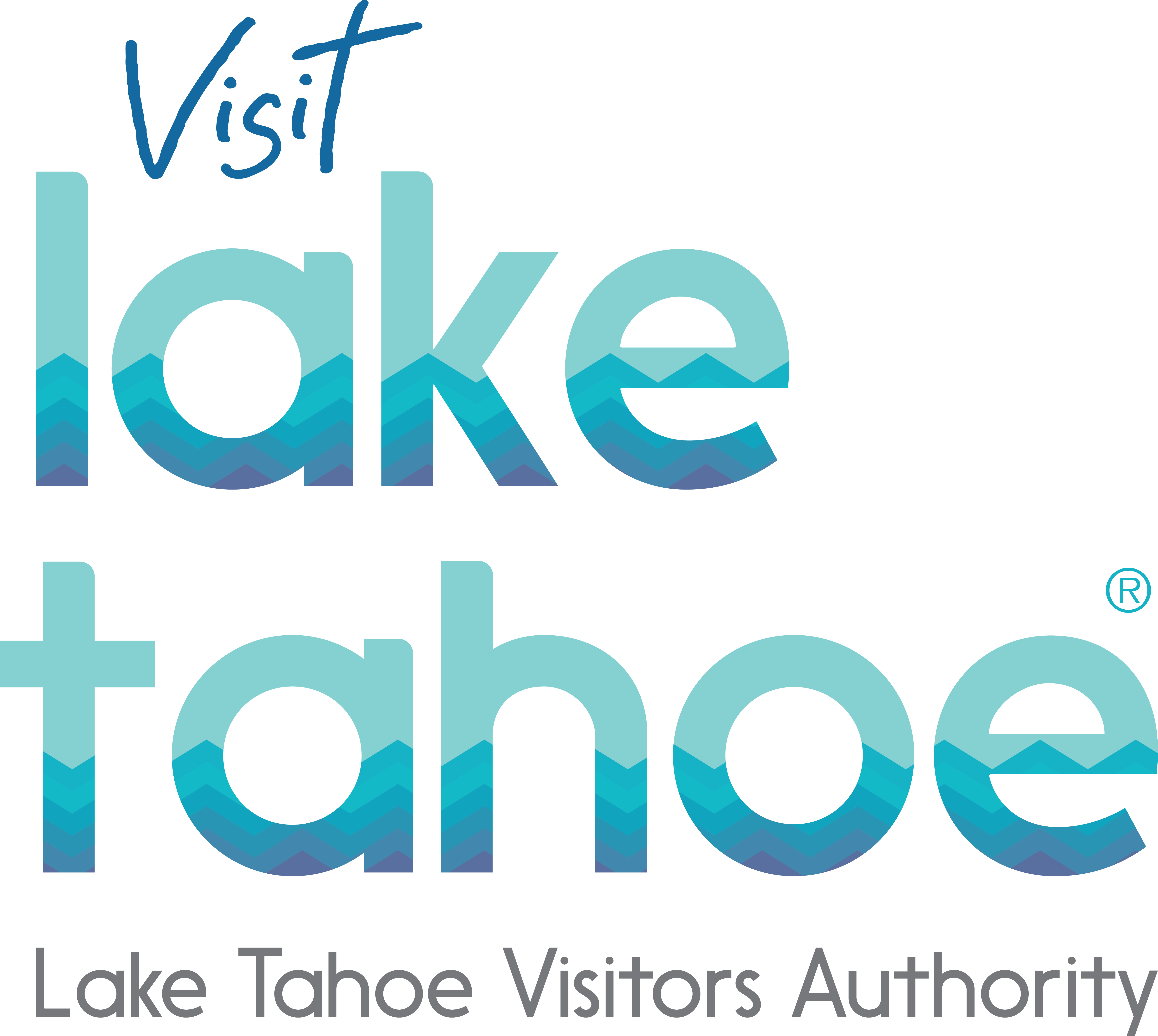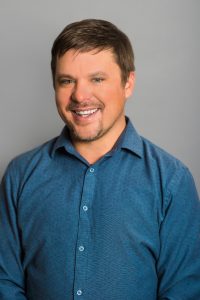 Get a Planner's Perspective
Don't just take our word for it, hear what these planners had to say.
"NBC Sports and the Lake Tahoe community have been trusted partners for 34 years and counting thru the American Century Championship. The community's unrelenting support and partnership has helped create one of the most entertaining events in all of sports. The state of the art, Tahoe Events Center portends to be another crown jewel for the community as it cements its reputation as a world class sports, gaming and entertainment destination.​"

— NBC Sports Group
Find Your Perfect Lake Tahoe Facility
Tahoe Blue Events Center
Sports Covered: Ice hockey, figure skating, gymnastics,basketball, volleyball, indoor football, wrestling, pickleball, tennis, indoor soccer
On track to open in July 2023, Tahoe Blue Events Center will be the premier venue for hosting major events and indoor sports tournaments. Located along Lake Tahoe's south shore, the $100-million project is over a decade in the making, and will feature 27,000 square feet of floor space with seating for 5,000 for stage events and 4,200 for sports. An additional 10,000 square feet of flexible meeting space will also be available. The center will be the heart of the action, surrounded by plentiful restaurants, shops and recreation areas on top of hotels and ample parking.

City of South Lake Tahoe Recreation and Aquatic Center
Sports Covered: Basketball, volleyball, pickleball, badminton, futsal, swimming
Breaking ground in August 2022, the City of South Lake Tahoe Recreation and Aquatic Center is scheduled to open in late 2024–early 2025 to great fanfare, with amazing views of the lake and close proximity to Lakeview Commons Beach. This state-of-the-art center will feature a 24,775-square-foot gymnasium and outdoor/indoor fitness space, perfect for multiple sports and events and different types of training. The second level will also have an aerobics and dance studio. The additional 14,909-square-foot aquatics space will contain a six-lane lap pool and an activity pool for swimming lessons, water therapy and more.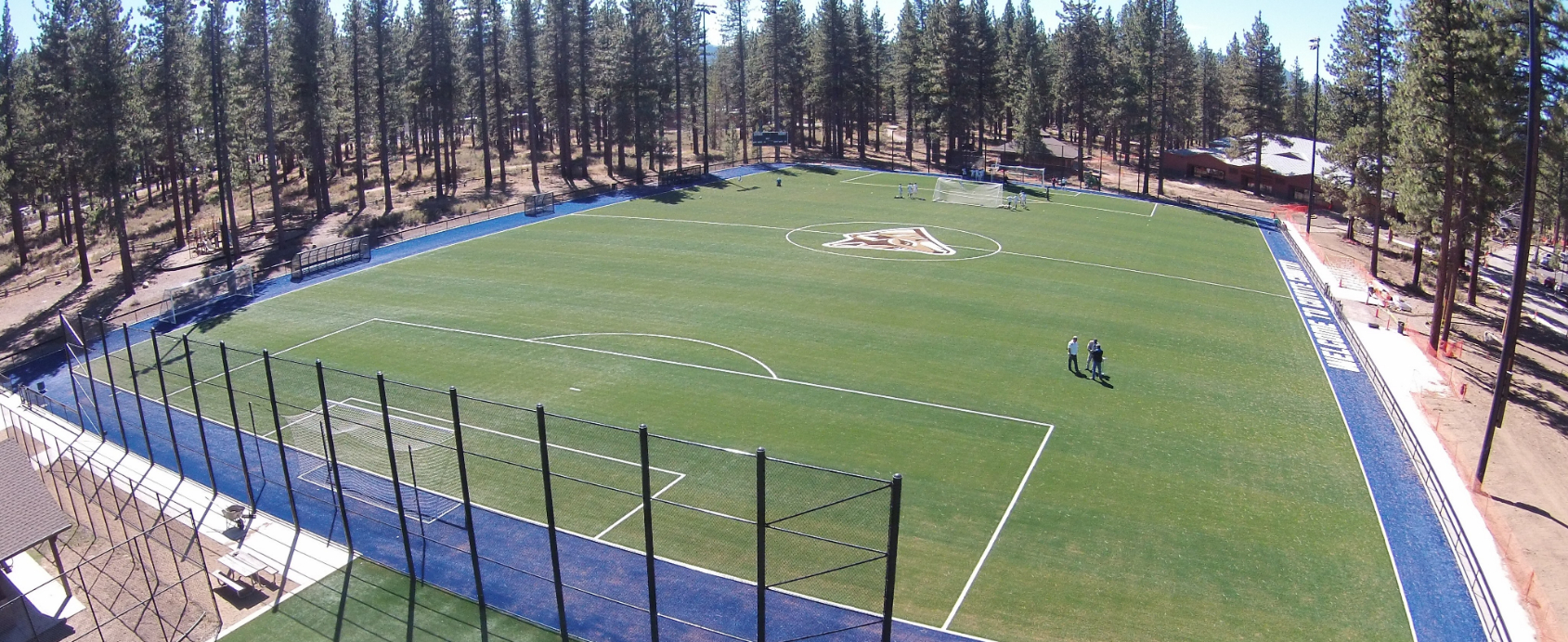 Lake Tahoe Community College
Sports Covered: Soccer, gymnastics, cheerleading, basketball, volleyball
Located in South Lake Tahoe, LTCC (Lake Tahoe Community College) features several athletic facilities primed for hosting sporting events. The lighted main soccer field features synthetic turf with Corkonut© Cork Infill, significantly reducing turf abrasion and nearly matching natural grass turf.

Barton Center for Orthopedics & Wellness
Sports Covered: Rehabilitation
South Lake Tahoe's Barton Center for Orthopedics & Wellness is a premier rehab facility with multiple orthopedic services available led by expert specialists, including seasonal ski clinics for urgent care treatment and more. The facility also provides sports medicine event coverage, which is critically important to have on-site for athletes. Barton also provides health coaching, fitness performance evaluation, classes and more.