Louisiana North Shore/St. Tammany Parish
Located 40 miles north of New Orleans, St. Tammany Parish is home to a slew of sport venues and a variety of family attractions & activities
Louisiana North Shore/St. Tammany Parish
This gorgeous area is home to plenty of events, attractions and tours, along with shopping and dining options that everyone can enjoy. The Louisiana Northshore/St. Tammany Parish can be reached by Interstate 10, I-12, I-59, U.S. Highway 11, U.S. Highway 90 and U.S. Highway 190. The Louis Armstrong New Orleans International Airport can be found roughly 40 miles away.
Honey Island Swamp Tours is one of the best places for visitors to immerse themselves in nature and wildlife. With an incredible list of animals to see and the unforgettable experience of this tour, this attraction is a must-do for adventure lovers.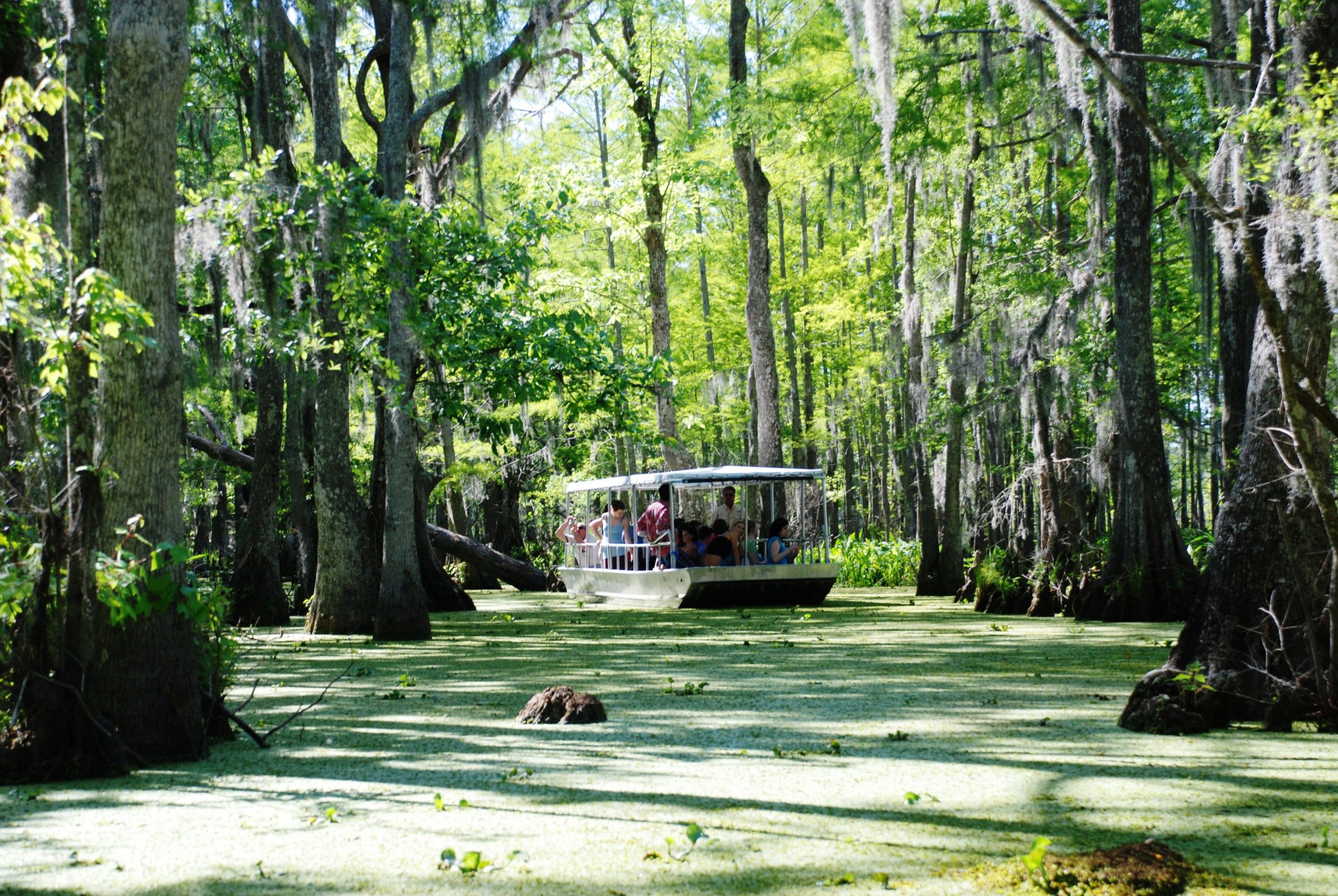 Get a Planner's Perspective
Don't just take our word for it, hear what these planners had to say.
Without your assistance, hosting an event for athletes who for 30 straight days: swim 2.4 miles, bike 112 miles and run a marathon (26.2 miles) would not have been a success! My staff and I look forward to working with you again."
Wayne P. Kurtz, Director, DecaMan USA
Find Your Perfect Louisiana Northshore/St. Tammany Facility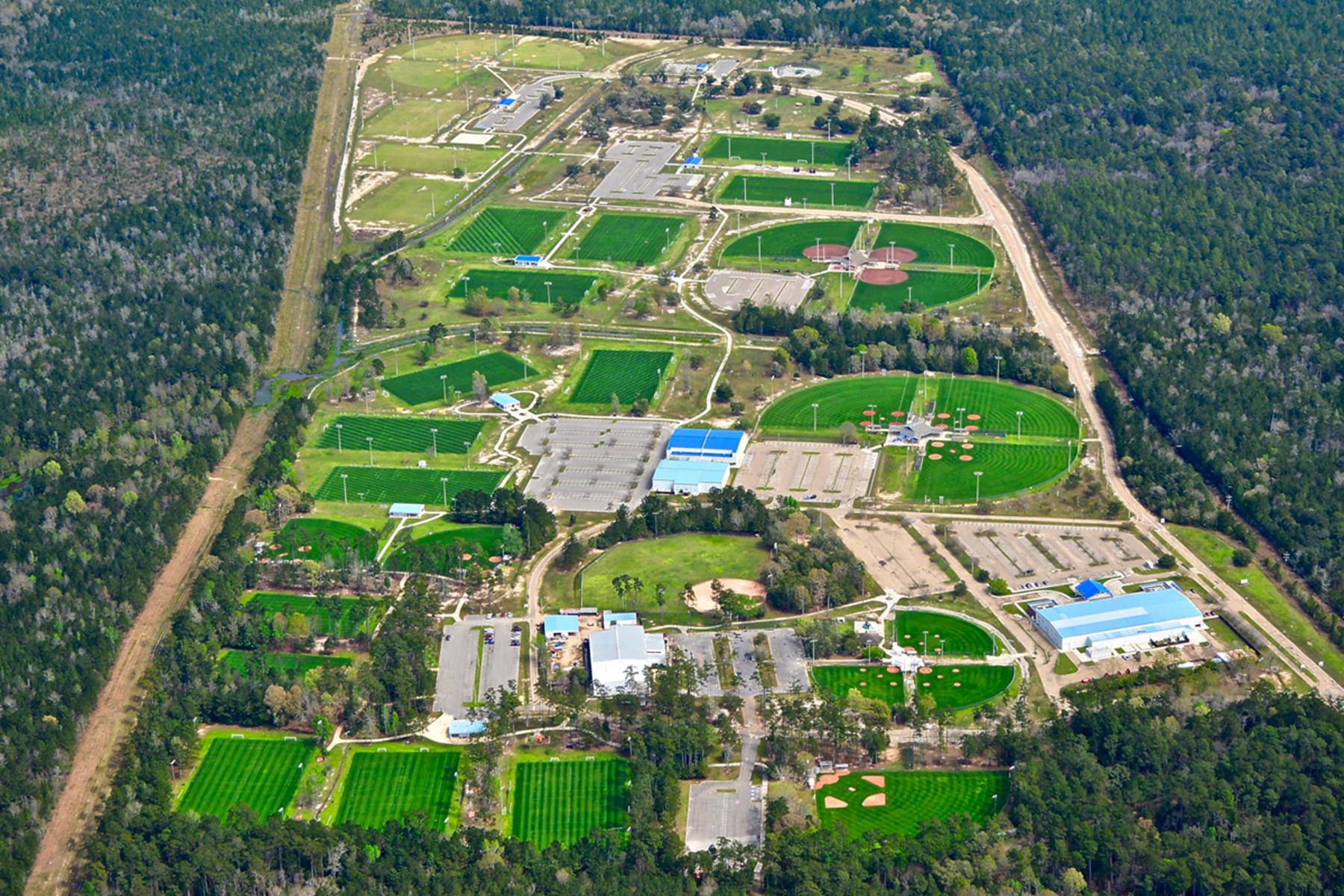 Pelican Park, Castine Center
Sports Covered: Disc golf, baseball, soccer, pickleball
The Castine Center is nestled inside Pelican Park in Mandeville. The arena features 28,000 square feet of clear span area that can be subdivided. The 3,400-square-foot concourse is perfect for tournaments, and the center also features sport court flooring and removable bleachers. Pelican Park has 32 athletic fields, two gyms, skate park, batting cages, 18-hole disc golf course and eight outdoor pickleball courts.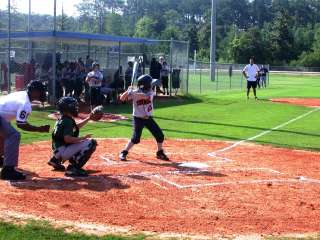 Slidell Bantam Baseball Complex, Fritchie Park
Sports Covered: Baseball, softball
This massive complex that is home to 12 different fields. Fritchie Park is another popular location in Slidell as it features two softball fields, a baseball field, and a covered pavilion.
Harbor Center
Sports Covered: Indoor sports
Designed to meet the 21st Century needs of events organizers, this versatile 45,000-squarefoot venue is an ideal location for dance, cheer and martial arts competitions.
Coquille Sports Complex
Sports Covered: Baseball, lacrosse, soccer, softball, basketball, volleyball, hiking
This impressive complex has something for everyone as it is home to five baseball fields, five lacrosse fields, five soccer fields and three softball fields, all of which are lighted. The complex also houses four basketball courts, four indoor volleyball courts, batting cages, a walking trail and practice fields.
What are you waiting for?
Let Sports Planning Guide help you plan the perfect event.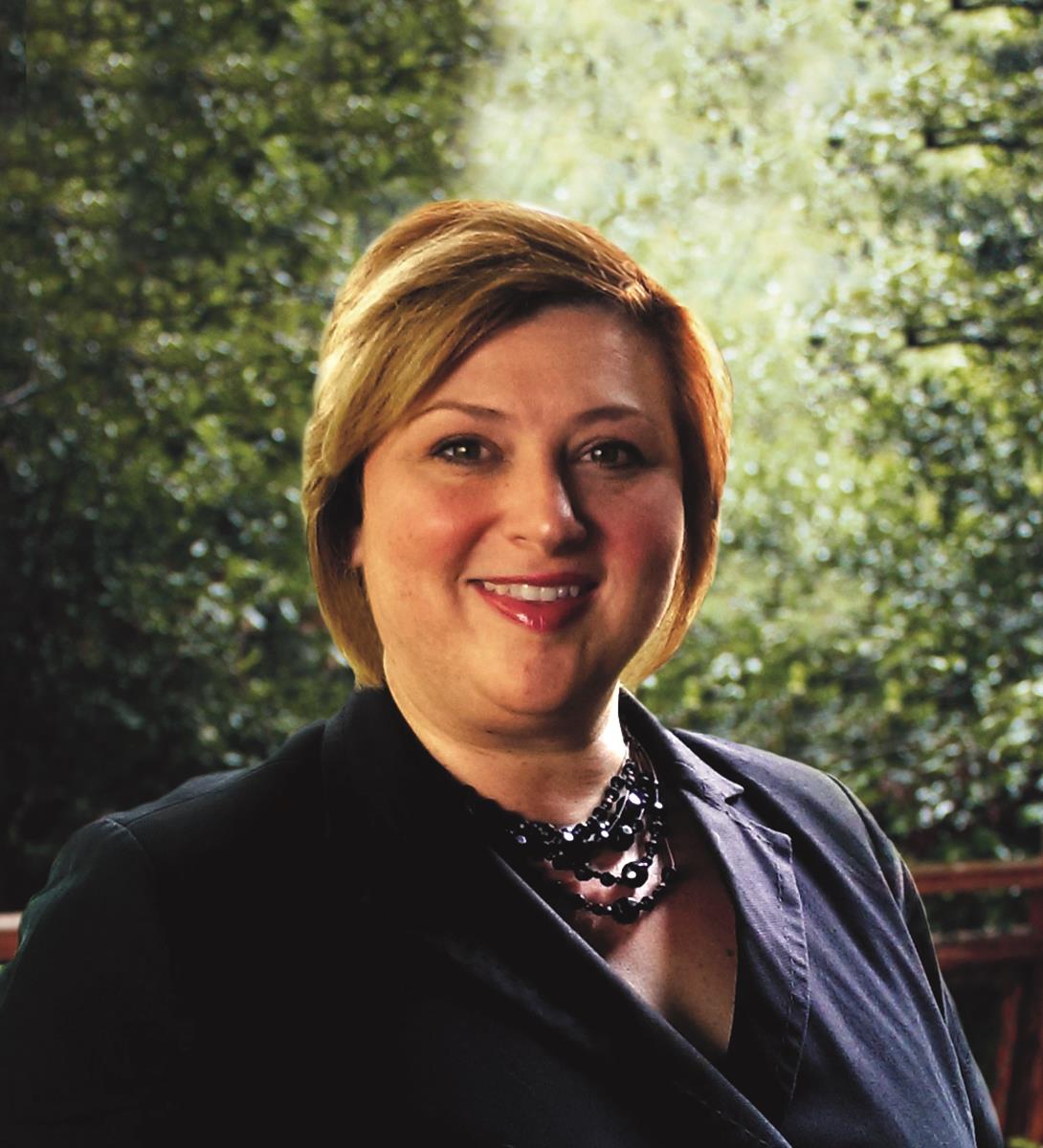 Tanya Leader
Vice President of Sales