Mecklenburg County, North Carolina
Home to a diverse population of more than 1 million residents, this thriving county, which is home to Charlotte and its pro teams, is able to host any sports tournament
Mecklenburg County, North Carolina
With such bustling cities as Charlotte, Cornelius, Davidson, Huntersville, Matthews, Mint Hill and Pineville in its boundaries, Mecklenburg County is filled with great amenities and attractions. The county can be reached via I-77, I-85, I-277 and I-485 and it also houses the Charlotte Douglas International Airport.
Greenways and Nature Preserves in Mecklenburg County has 30 miles of nature trails, 7,600 acres of natural resource management, 52 miles of developed greenways and is home to 210 parks and facilities on approximately 21,000 acres of parkland.
A shrine to the history and heritage of NASCAR under one roof, the NASCAR Hall of Fame features evolving exhibits and interactive experiences.
One of the world's finest outdoor facilities, the U.S. National Whitewater Center features whitewater rafting, biking, zip lines, live music and craft brews.
Carowinds Amusement Park features world-class roller coasters, shows and attractions.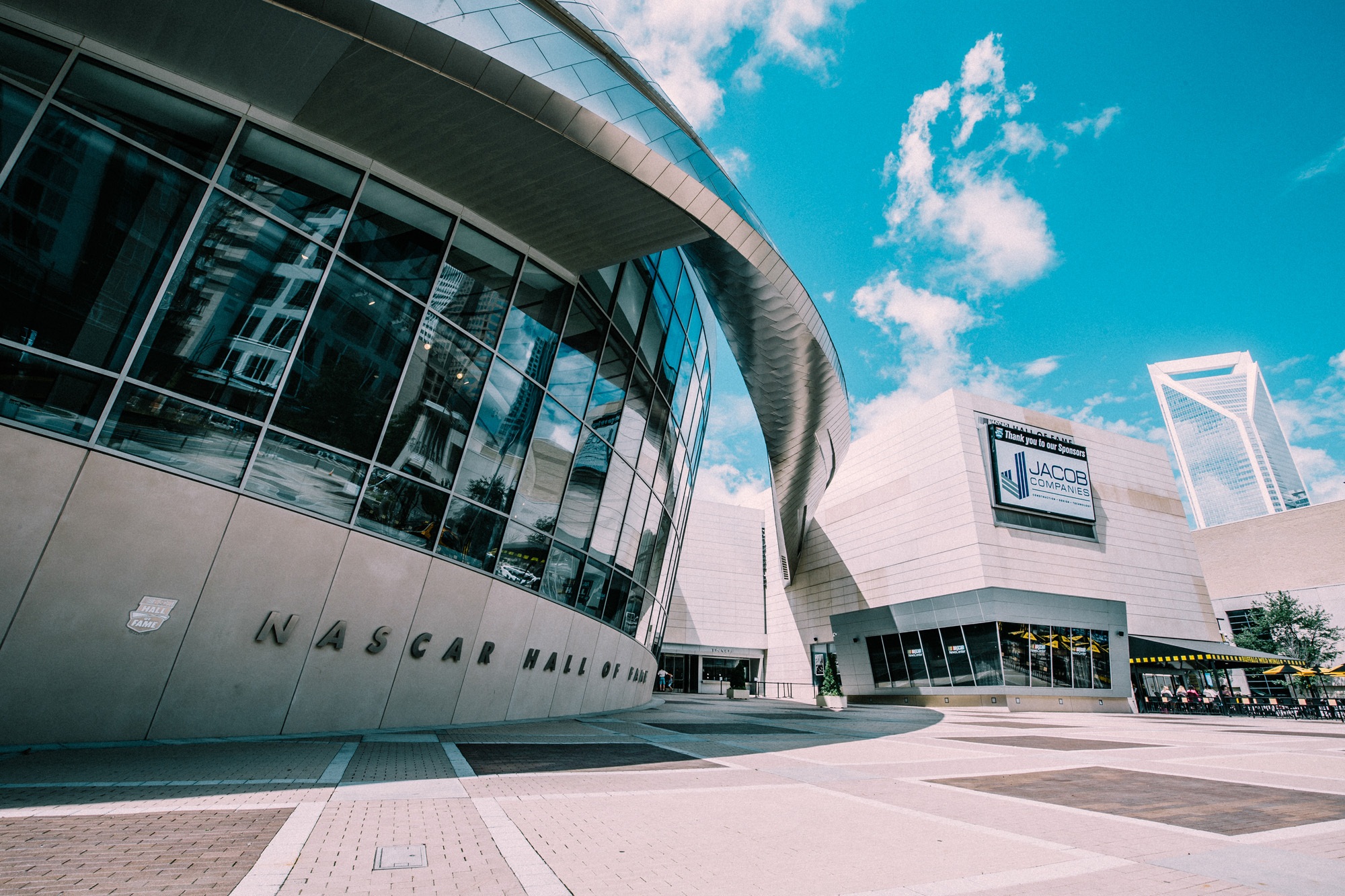 Get a Planner's Perspective
Don't just take our word for it, hear what these planners had to say.
The Sportsplex at Matthews is one of the finest venues in the South Region. The Sportsplex has served as the home of the USL Championship Charlotte Independence for the past three years. The facility, along with their outstanding staff, is recognized across the USL as one of the best places to play and train."
Rich Posipanko, Director of Operations, Charlotte Independence Professional Soccer Team
Find Your Perfect Mecklenburg County Facility
Mecklenburg County Sportsplex
Sports Covered: Soccer, football, rugby, lacrosse, field hockey
The Sportsplex in Matthews, 12 miles southeast of Charlotte, is one of the premier athletic facilities in the region as it is home to 11 multiuse fields featuring permanent lighting. Nine fields feature synthetic turf while two fields sport natural grass. Two fields have been installed with football goalposts and only the nine synthetic fields are permanently lined for soccer. They can also Mecklenburg County, NC be temporarily lined for other sports including rugby, lacrosse, football and field hockey.
The Sportsplex also contains a 5,000-capacity stadium with a natural grass field, public address system, lights, videoboard, conference room and a balcony overlooking the field. It also houses locker rooms (for home, away and officials). The locker rooms are equipped with lockers, showers, an athletic training room and restrooms. The conference room can be used for meeting space, VIP space and team space. The Sportsplex offers 1,600 parking spaces, event staff, and off-duty officers.
American Legion Memorial Stadium
Sports Covered: Football, lacrosse, soccer
This 9,500-seat stadium in the Elizabeth community of Charlotte is located on a complex along with the Grady Cole Center and was the first major spectator sports facility erected by the city of Charlotte. Opened in 1936, Memorial Stadium was the first stadium in Charlotte that could accommodate thousands of visitors.
In 2019, Mecklenburg County Parks and Recreation broke ground on a $31.7 million renovation to the stadium, which will be the new home of the USL Championship Charlotte Independence. The renovation will add new concourse buildings, a memorial, a new scoreboard and other amenities. Historical elements of the stadium, such as the stone wall and ticket booths, will be preserved.
Memorial Stadium has hosted a multitude of local civic events for the community throughout its storied history, from ice shows to beer festivals, making the venue one of the most recognized and well-visited facilities in the city. The Charlotte Hounds of Major League Lacrosse called Memorial Stadium home from 2012 to 2018. The venue has also hosted several big-name concerts throughout its history including Christina Aguilera, Jimmy Buffett, Hootie and the Blowfish, Pearl Jam and Lynyrd Skynyrd.
What are you waiting for?
Let Sports Planning Guide help you plan the perfect event.
[optin-monster slug="ksyezw39rio1ucbfoovn"]