With major events being held in Arizona year-round, the Grand Canyon State is the best place for big games
Arizona is unrivaled as a destination for top-tier sports and other major events. The state's teams, leagues and facilities host exciting experiences year-round for sports families and fans. Combine that with the Arizona hospitality industry's expertise and enthusiasm and the stage is set for an amazing experience on every visit.
Few states can rival Arizona's strong track record of hosting successful events.
Preparations are well underway to host Super Bowl LVII at State Farm Stadium in Glendale, Arizona, and for an exciting week of public events leading up to it. This marks the fourth time the state has been selected by the NFL for this honor.
Big-time events don't end with the Super Bowl. Arizona will also host the 2024 NCAA Men's Final Four, 2026 NCAA Women's Final Four and NASCAR's Championship Weekend for a third consecutive time in 2022. Couple these with annual events including Cactus League Spring Training, the Waste Management Phoenix Open PGA Tour golf tournament and the Vrbo Fiesta Bowl and it shows why organizers continue to choose Arizona. They're confident the state will provide a top-tier visitor experience to every fan before and after the game.
With state-of-the-art facilities and stadiums and 325 days of sunshine per year, Arizona is the perfect locale to host any event, indoors or outdoors.
Read on about Arizona's newer and recently renovated facilities, which help show why it's such a popular sports destination.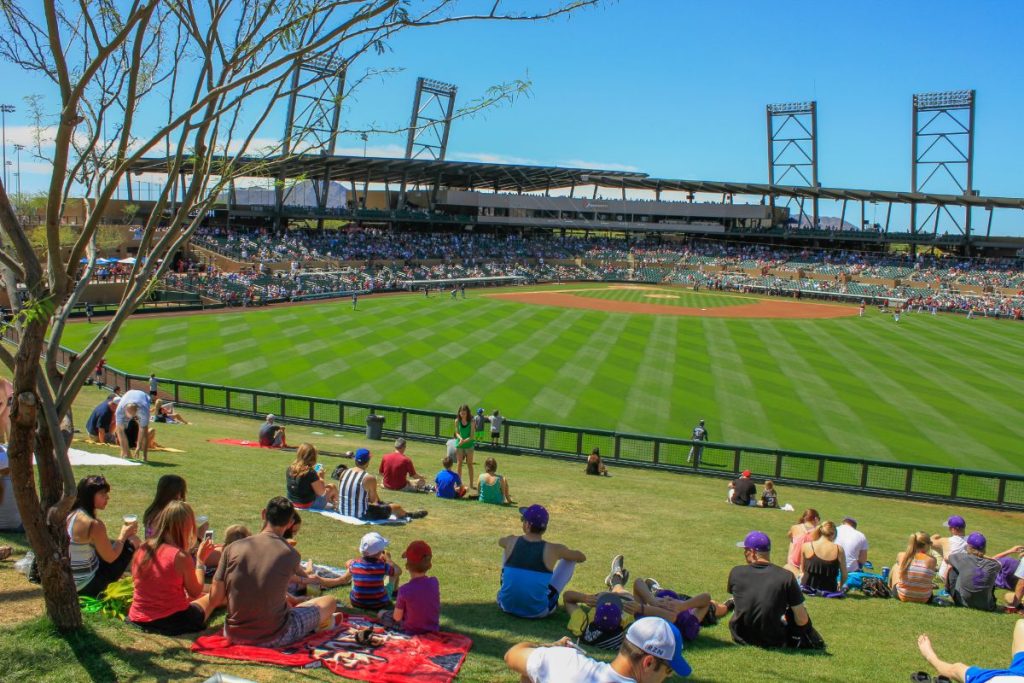 This massive 320-acre facility in Mesa opened in 2022 and hosts Legacy Sports USA's youth, adult and amateur sports teams. It serves as a venue for events, concerts, youth sports tournaments and fitness opportunities. It offers facilities for just about every sport, including eight baseball and softball fields (convertible to 16 Little League fields), 19 basketball courts (high school and college/NBA-regulation courts), 35 soccer, football and lacrosse fields, 57 indoor volleyball courts, 12 beach volleyball courts, 41 pickleball courts and a 2,000-seat stadium and 22 futsal courts.
American Family Fields of Phoenix
American Family Fields unveiled a $60 million state-of-the-art renovation in 2019. The 7,000-seat main stadium got wider concourses and a practice field mimicking the dimensions of the stadium of its home team, the Milwaukee Brewers. A pathway from the parking lots was also added to afford fans a glimpse at players practicing on an agility field during game days.
Salt River Fields at Talking Stick
Home to both the Arizona Diamondbacks and Colorado Rockies, Salt River Fields near Scottsdale was built in conjunction with the Salt River Pima-Maricopa Indian Community as the first professional sports facility on tribal lands. With roughly 85 percent of the seating area shaded as games progress, it has become one of Spring Training's most sought-after tickets. This sprawling facility offers 7,000 fixed seats and 4,000 outfield lawn seats, four major league fields, eight minor league fields, four practice half-fields and two agility fields.
Scottsdale Stadium
Scottsdale Stadium was designed by the architects of Baltimore's famed Camden Yards, and features turn-of-the-century lamps, framed antique baseball gloves and home plate-shaped sidewalk bricks. The San Francisco Giants, which call the stadium home, and the city of Scottsdale unveiled a $50 million upgrade to the facility in 2020, adding a 40,000-square-foot clubhouse, office space and a training complex. Located in the heart of Old Town Scottsdale, the 12,000-seat venue also hosts the Arizona Fall League's Scottsdale Scorpions and serves as a premier event space during the offseason.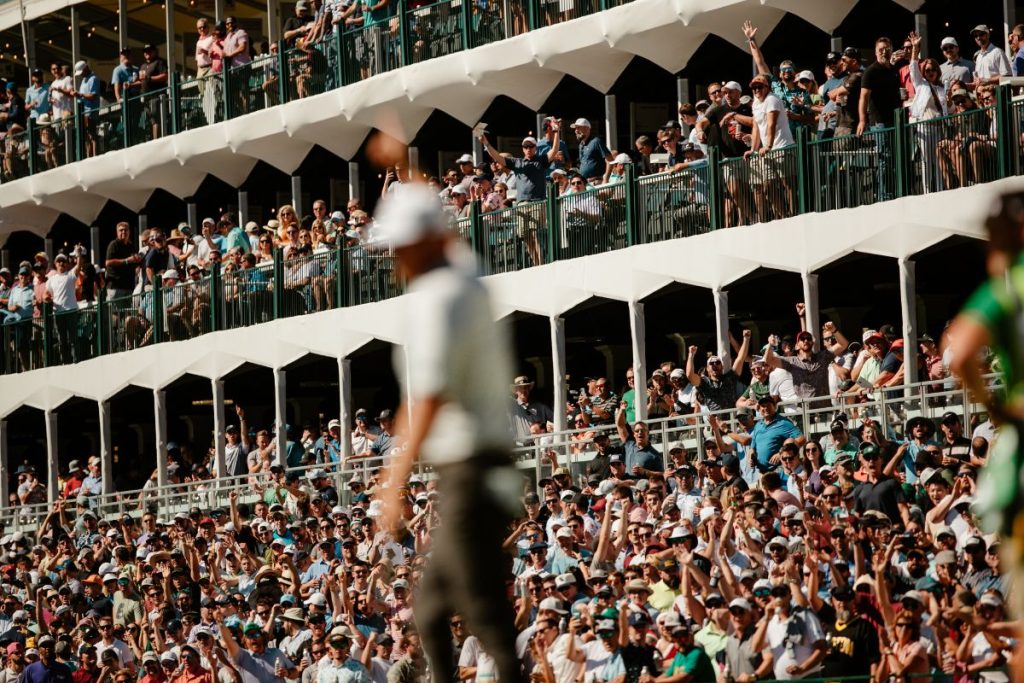 Sloan Park – Mesa
The Cubs have a long association with Mesa as their Spring Training home and recently moved into the state-of-the-art Sloan Park. The ballpark seats 15,000 and is designed to evoke a similar feeling to the Cubs' regular season home of Wrigley Field. The Nike Performance Center is a short walk from the stadium and includes a 70,000-square-foot home for Major and Minor League operations. There are six practice diamonds and one half-field at the complex, which includes plenty of fan-friendly viewing areas.
Footprint Center – Downtown Phoenix
Home of the Phoenix Suns of the NBA and the Phoenix Mercury of the WNBA, the Footprint Center in downtown Phoenix completed an expansive $230 million renovation in 2021.
The multifaceted project adds a variety of premium offerings including clubs, suites, premium seating options, themed bars and other social spaces. Existing suites have been reimagined as theater boxes and all-inclusive party boxes with access to exclusive lounge spaces. A pavilion offers fans clear views through the concourses all the way into the arena.
Technology is also a huge point of emphasis at Footprint Center. The renovation added an impressive 8,500-square-foot interactive LED video wall along with sound, lighting and video system enhancements and 450 new screens. A new 3,550-square-foot HD scoreboard – six times larger than the previous one – is perched at the center of the upgraded facility.
Visitors to Arizona are sure to be wowed by both the state's incredible weather and its many state-of-the-art stadiums and sports facilities. Plan your trip today!
---
By Jason Paha
Baseball action at Scottsdale Stadium. Photo courtesy of the Arizona Office of Tourism.