Great competition venues along with nearby affordable, fun attractions make a visit to the Tar Heel state a natural fit
It's no secret that the cost of traveling to individual and team competitions is increasing. Rights holders and event planners are well aware of that fact. In addition to venues and local expertise they're also considering what's affordable for athletes and families when the participants are off the field. Here's a look at North Carolina attractions that will help competitors and families keep dollars in their wallet.
1.Free History Museums
Located in Raleigh, the North Carolina History Museum is the state's only Smithsonian-affiliated museum and provides free admission, as well as a bevy of programs and events. The NC Sports Hall of Fame is housed inside the history museum.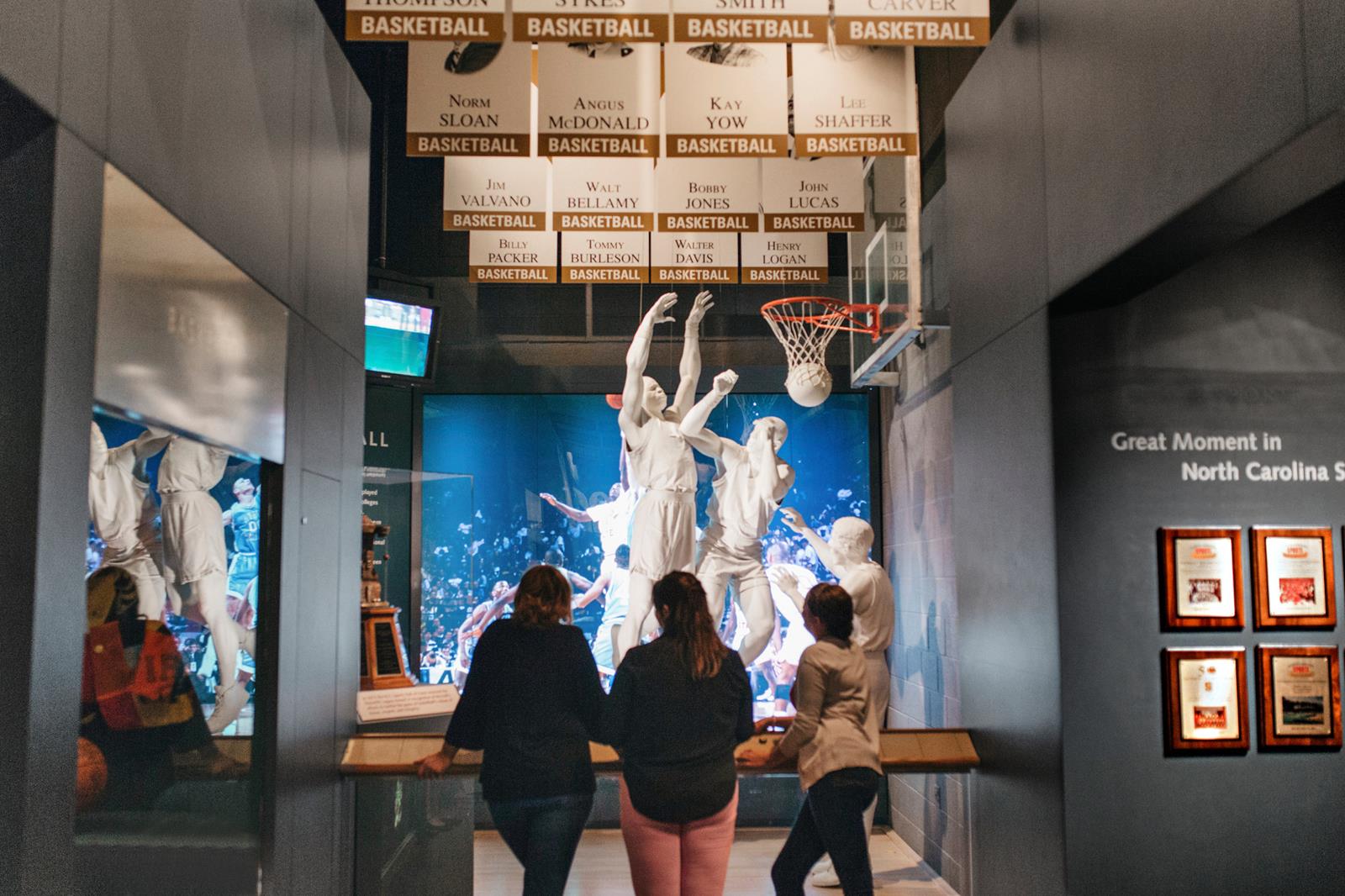 Located in Elizabethtown and serving the northeast portion of the state is the Museum of the Albemarle. Here you'll find an interesting tale profiling the surrounding area, which is half land, half water.
In Fayetteville the Museum of the Cape Fear showcases 400 years of history through wonderful exhibits.
Also located in Fayetteville, the Airborne and Special Operations Museum offers free admission, where United States military history including airborne and special operations is emphasized.
The Mountain Gateway Museum and Heritage Center in Old Fort presents the Southern Appalachian culture and history of western North Carolina. Housed in a 1936 WPA stone building, a wide variety of exhibits and programs are available. Check out the Farmers Market on Thursdays from May to early October.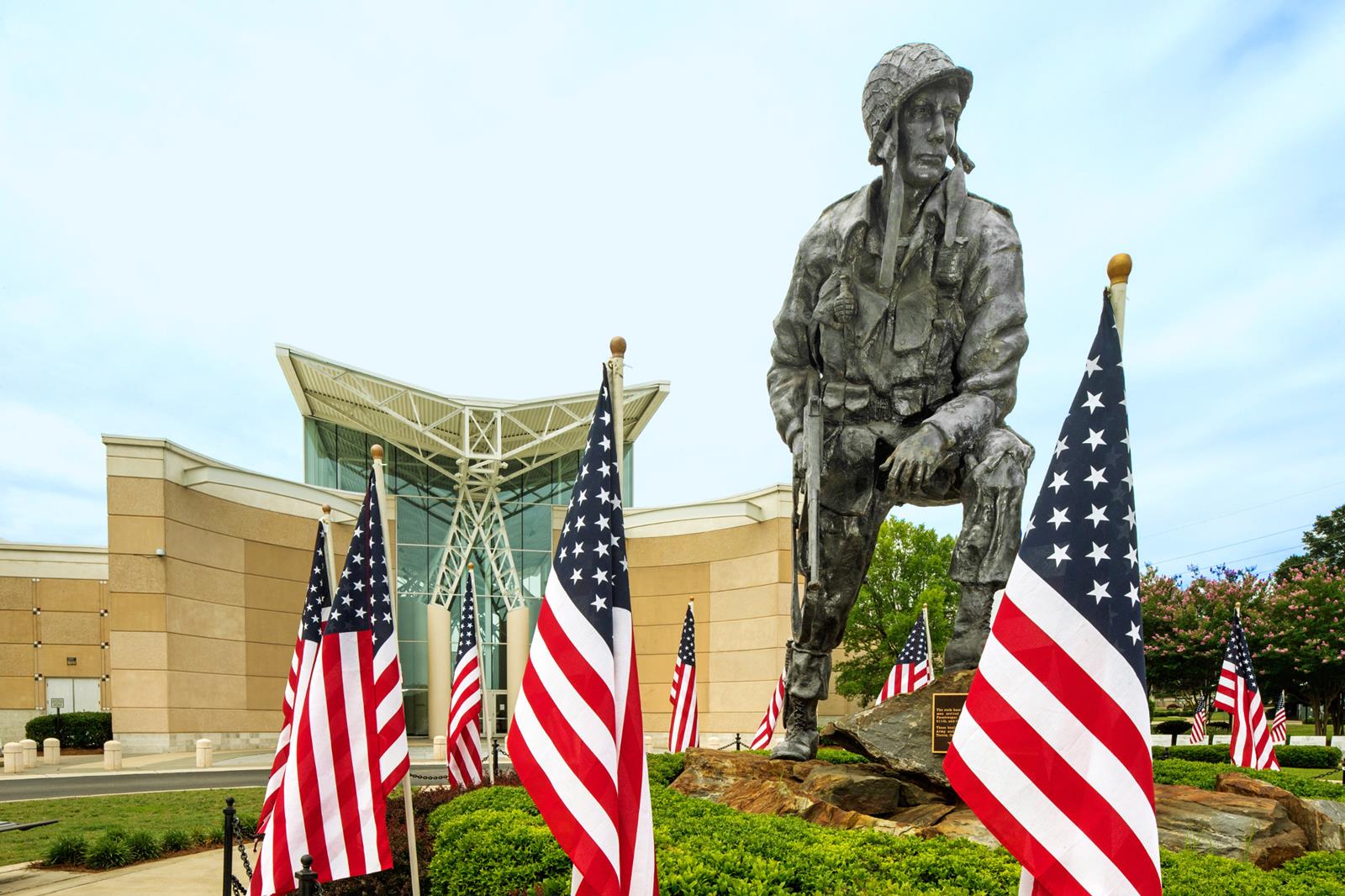 Three NC Maritime Museums, located in Hatteras, Beaufort and Southport are also free. With more than 300 miles of Atlantic Ocean shoreline, plus bays, wetlands and sounds it's understandable three separate Maritime Museums are needed to tell the history.
Located in Hatteras, the aptly named The Graveyard of the Atlantic Museum has a daily family friendly scavenger hunt throughout the museum exhibit area, with prizes for the winner. The NC Maritime Museumin Hatteras opens a new exhibit annually.
The NC Maritime Museum Beaufort displays more than 300 artifacts from Blackbeard's Queen Anne's Revenge, which sunk off the North Carolina coast. Check out North Carolina's surfing history, where you can track the evolution of surfboards from the plain wooden slabs to the colorful boards that populate the waves today. Focusing on the maritime history of the Cape Fear coast, the NC Maritime Museum Southport is close to Wilmington. Exhibits cover a wide scope from fisheries and hurricanes to shipwrecks and military conflicts, including pirates and WWII.
2.Free State Parks
Admission is free at most of North Carolina's 41 state parks and recreation areas. Three in particular are family favorites.
Located in Atlantic Beach on North Carolina's Crystal Coast, Fort Macon State Park has three distinct personalities. Almost totally surrounded by water there's plenty of shoreline for swimming, surf fishing or beach exploring. The perfectly restored Civil War era fort was once a project of Robert E. Lee as a young army officer. The museum quality coastal education center tells the story of the barrier island ecology and the interaction of nature and Fort Macon. Although the exhibit rooms are being restored and renovated, guided tours and demonstrations are regularly scheduled.
Jockey's Ridge State Park in Nags Head is like no place else on the Atlantic Coast. A perfect location for sunsets and sightseeing, it's here the tallest living sand dunes on the east coast can be found, and you'll probably want to bring a kite. The visitor center has a museum and 360-foot boardwalk featuring exhibits that detail the dunes' ecology. The Southside entrance to the park delivers a different experience with a one-mile nature trail and great spots for sunbathing and paddling. By giving 24-hour's notice, mobility-impaired visitors can schedule a ride to the top of the dunes in an ATV.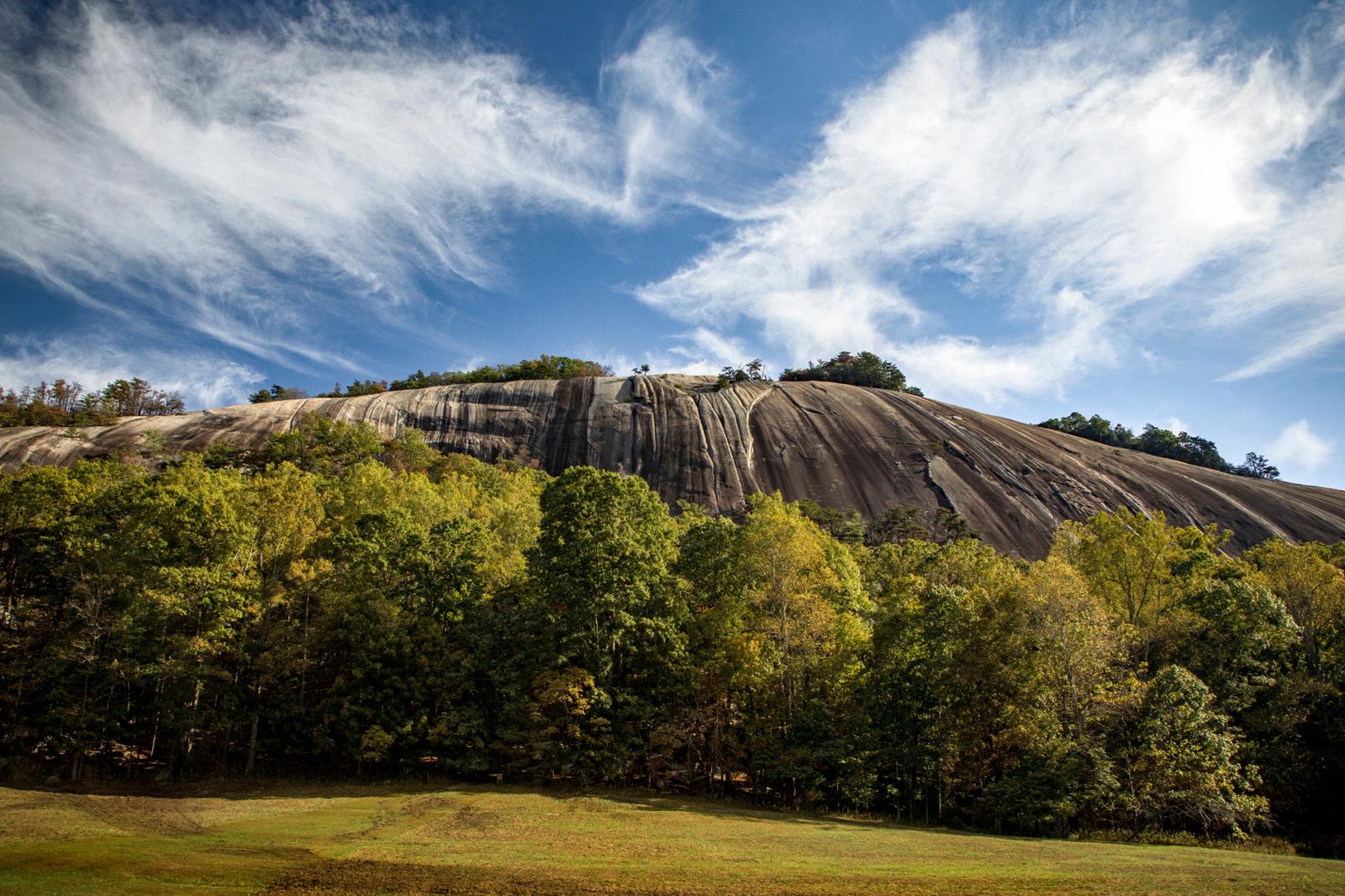 Just 60 miles from Winston-Salem you'll find Roaring Gap, North Carolina and Stone Mountain State Park. The park draws its name from a colossal granite mountain that seems to overlook the park. There's plenty to see and do in the park. There's the restored 19th century Hutchinson Homestead mountain farm, plus almost every type of outdoor activity. Nine trails wind through the park ranging from moderate to strenuous difficulty. More than 20-miles of streams are designated trout waters. There is a cost for a North Carolina fishing license at ncwildlife.org. Rock climbing is permitted, with permits available at the climber's area at the base of the mountain. Beginner climbers must have an experienced climber with them and have basic rock climbing safety equipment. Near the visitor center there are 75 picnic sites with tables and grills.
3.There's Still More!
From art and gardens to racecars and quirky sideshows, there are still more stops to make in the Tar Heel State when traveling on a budget. In Raleigh there's the highly popular NC Museum of Art. Admittance to both the museum's permanent collection and Museum Park are free. In 1947, the museum's collection began when the state's general assembly authorized $1 million for purchasing art, making North Carolina the first state to use public funds to procure art. The Museum Park connects art and nature with people through installations of public art along a trail system. Fifty miles from Raleigh is downtown Wilson. It's here that there's a one-of-a-kind intersection of art and science at the Vollis Simpson Whirligig Park & Museum.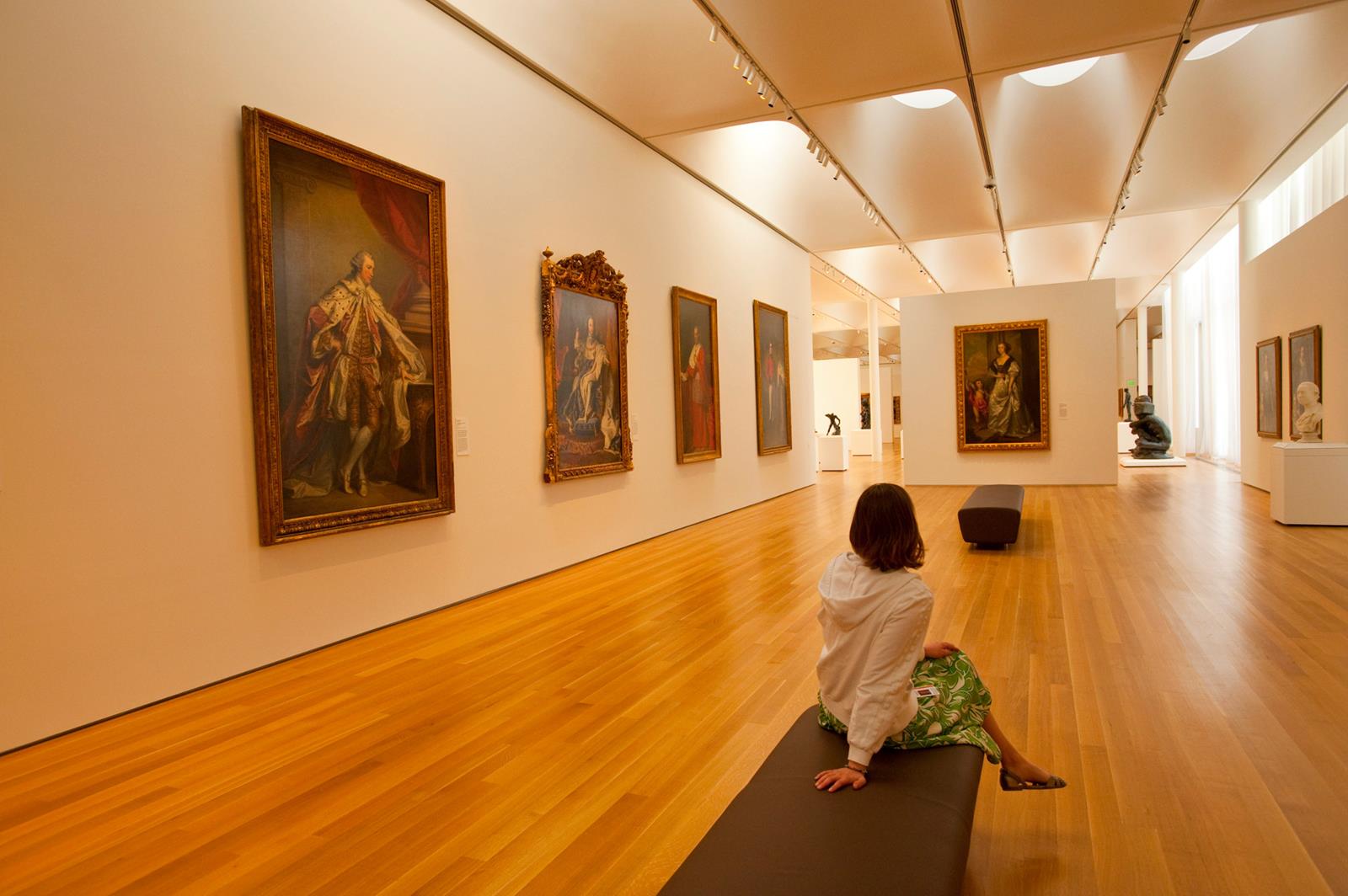 Charlotte is abuzz with options, including the Billy Graham Library, where its barn structure and exhibits within reflects Graham's journey from humble farmer to international ambassador of God. The building is a few miles from where Graham grew up. Both the Mint Museum on Fridays and the Bechtler Museum of Modern Art on Wednesdays offer free admission from 5-9 p.m.
In nearby Concord and Mooresville, admission is free to the NASCAR Race Shops. Just a 30-minute drive from Charlotte you'll arrive in Midland, where the Reed Gold Mine was the first documented gold find in the United States. There's no fee for a tour of the mine, though you can buy a $3 bag of sand that just might hold enough gold to pay for your entire North Carolina trip.
For more information about these attractions and many others visit online at visitnc.com.