Oregon's Capital City Offers more than a Great History Lesson
Located along the twisting turns of the Willamette River, Oregon's capital city has plenty of tricks up its sleeve, revealing a tournament-ready destination
Salem is located halfway between Portland to the north and Eugene to the south. It's about a one-hour drive from either city on Interstate 5. To get to Salem from Portland Airport, follow I-205 south to its connection to I-5.
The Gilbert House Children's Museum is an interactive museum where kids have plenty of space to play and learn while engaging in STEAM-focused activities.

Salem's Riverfront Park is the city's premier urban event park, located near numerous businesses, restaurants, entertainment and other trails and parks. 

The Salvation Army Ray and Joan Kroc Crops Community Center features a waterpark with a junior Olympic competition pool, water slide, lazy river, hot tub and a splash pad.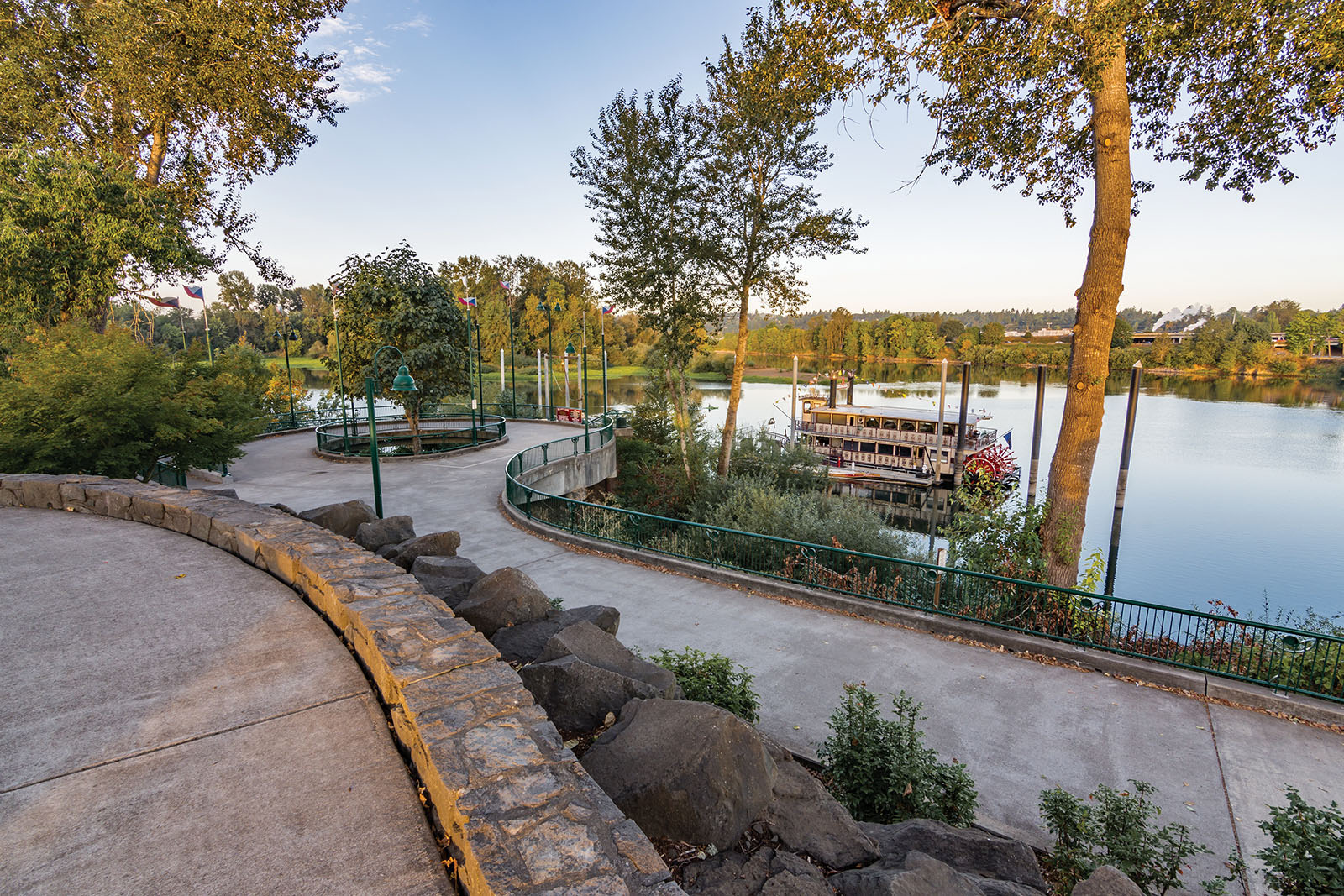 Get a Planner's Perspective
Don't just take our word for it, hear what these planners had to say.
"Salem has been a wonderful host and a great partner.  We look forward to working with you to continue to grow the tournament next year!"
— Terry Hennessy, CEO Senior Softball USA
Find Your Perfect Salem Facility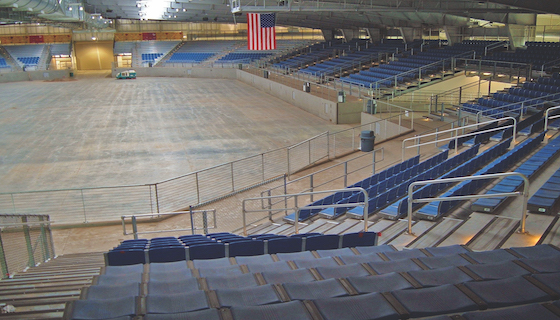 Oregon State Fair and Expo Center
Sports Covered: Multipurpose indoor, multipurpose outdoor
Spread across 185 acres, the Oregon State Fair and Expo Center presents a tremendous wealth of options for tournament planners. The Jackson-Long Building offers 48,000 square feet of indoor space to work with, ideal for hosting indoor sporting events as well as boat or RV shows. The Pavilion is a 5,000-seat arena with 30,504 square feet of floor space to work with, while the L.B. Day Amphitheater is the go-to spot in town for outdoor concerts, with seating for 8,900.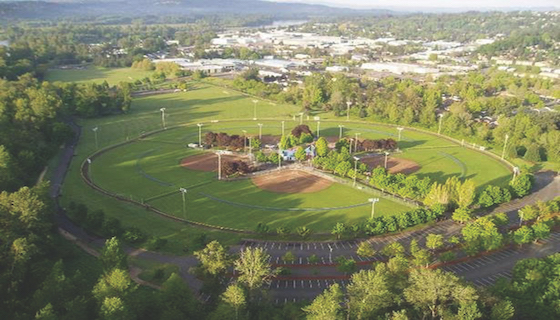 Wallace Marine Park Softball Complex
Sports Covered: Softball, baseball, soccer, running, fishing, boating
Dubbed "Softball City, USA," Salem's crowning softball jewel is located within Wallace Marine Park. The softball complex features five natural, lit fields surrounded by shaded and grassy areas. Spectators will also appreciate seating for more than 1,000, including an elevated grandstand and portable bleachers. A boat ramp and fishing docks give visitors access to the Willamette River as well. As one of the best sports facilities in the entire Northwest, this complex is annually home to large regional and national tournaments, including the 18A National Girls Fastpitch Softball tournament and the Senior Softball USA Jim Sherman Memorial NW Championships, each held in July of 2019.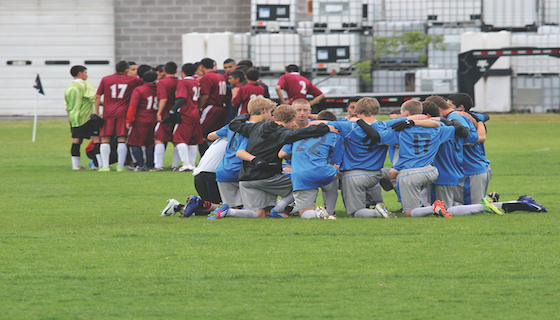 Capital FC Timbers Complex
Sports Covered: Soccer
Home to the Capital Futbol Club Timbers, the Capital FC Timbers Complex comprises eight full-sized fields ideal for hosting large tournaments bolstered by a suitable climate. The complex has eight full-length fields, including the premier John Chambers turf field and two fields for 9 vs 9 play. The complex annually hosts the Capital Cup Soccer Tournament during the final weekend of June and was the host site of the United States Australian Football League tournament from July 26-27 in 2019 as well.
Volcanoes Stadium
Sports Covered: Baseball
Volcanoes Stadium is a fabulous minor league baseball park in the northwest United States, located in Keizer, Oregon. It is the home field of the Salem-Keizer Volcanoes, formerly the Class A affiliate of the San Francisco Giants in the Northwest League.
Capital Fieldhouse
Sports Covered: Basketball, volleyball, multipurpose indoor
The Capital Fieldhouse is the ultimate health, fitness and indoor sports experience in all of Willamette Valley. With more than 51,000 square feet of indoor space to play with, this complex features six basketball courts and six volleyball courts, making it one of the largest in the region. 
What are you waiting for?
Let Sports Planning Guide help you plan the perfect event.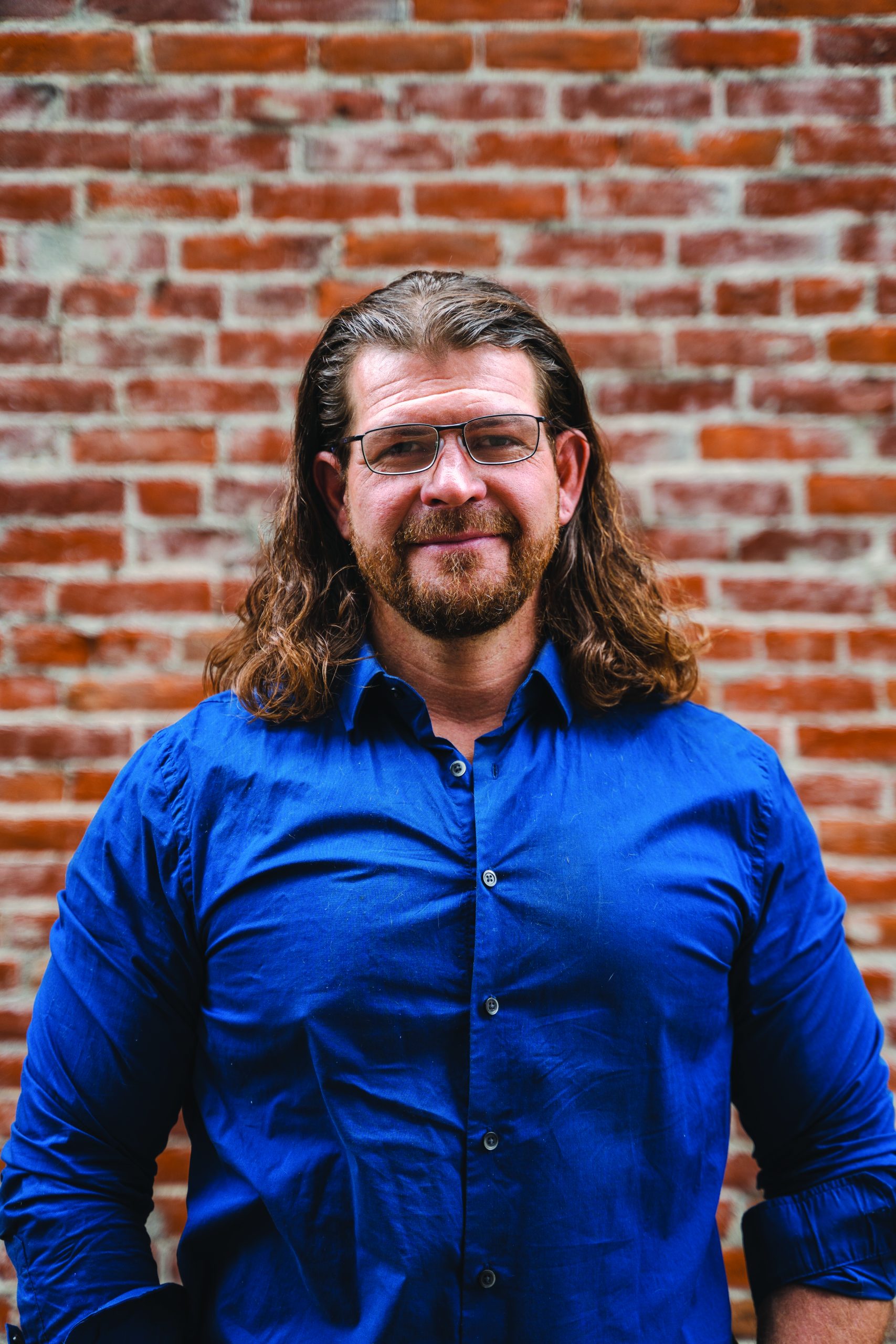 Matt Mayfield
Sports & Events Sales Manager
Telephone: 503-581-4325 ext. 159