With a scenic location near the Canada-U.S. border, Bellingham and surrounding Whatcom county take full advantage of their region's ability to host top-notch tournaments.
With a northern border that ends in the Canada-U.S. border and a rich history of human habitation tracing back at least 12 millennia, Whatcom County has seen—and grown—much through the years. Today its county seat and most populous city, the coastal Bellingham, lies some 52 miles southeast of Vancouver and 90 miles north of Seattle. Lying in the shadow of Mount Baker, the city is the result of an amalgamation between the towns of Bellingham, Whatcom, Sehome and Fairhaven, which all settled beside Bellingham Bay.
With a gorgeous backdrop surrounding you always, Whatcom County is more than just a scenic marvel near the edge of the country; it's also a haven for sporting activity and tournaments throughout the year. The Ski to Sea Raceannually takes place over Memorial Day Weekend, where this signature event sees competitors travel 93 miles in a relay race that incorporates cross-country skiing, downhill skiing and snowboarding, running, road biking, canoeing, cyclocross biking and kayaking. The 2019 edition of the race saw nearly 4,000 participants across 15 different divisions.
If you happen to be in town for a tournament or an event, consider a stay at any of the region's fine lodging options, including the Four Points by Sheraton Bellingham Hotel & Conference Center, Oxford Suites or the SpringHill Suites by Marriott.
CVB/Sports Commissions Services Offered
PR/Media Assistance
Site Visits
Transportation Assistance
Lodging Services
Grant Programs
Welcome Bags/Gifts
Itinerary Development
Event Planning Assistance
Click on tab to see more information about a specific facility
Civic Athletic Complex
As the crown jewel of Bellingham's facility scene, the Civic Athletic Complex is comprised of a Sportsplex, Civic Stadium, Joe Martin Field, the Arne Hanna Aquatic Center, Bellingham Skate Park and Frank Geri Softball Fields. The Sportsplex is the home of semi-pro soccer club Bellingham United and comprises two indoor turf fields, as well as one NHL-sized sheet of ice. Civic Stadium has covered seating for up to 4,000 and features a multipurpose turf field and track, ideal for hosting concerts like the 2019 Double Major that saw Death Cab For Cutie and ODESZA take the stage in front of more than 12,000 fans.
Joe Martin Field was where Kenny Griffy, Jr. began his professional career back in 1987. Today the stadium has permanent seating for 1,600 fans and room for more on the surrounding lawns. The Arne Hanna Aquatic Center features an eight-lane pool complete with a dive tank with springboard, instructional pool and 135-foot waterslide.
Sports: Hockey, soccer, lacrosse, figure skating, track and field, baseball, swimming, diving, skateboarding, BMX. Softball
Phillips 66 Soccer Park
With spectacular views of Mount Baker in the background, this soccer complex is a must-schedule for tournament planners. Featuring 11 regulation soccer fields, including nine grass fields and two turf fields with lights.
Sports: Soccer, lacrosse, ultimate Frisbee, flag football
Western Washington University
The university's Carver Gym complex features five regulation courts, including a championship court for volleyball with a video replay scoreboard and seating for 2,500. Carver hosted the 2019 Men's and Women's GNAC Basketball Championships in March. The volleyball matches are played on a convertible SportCourt. Harrington Field is a lighted multipurpose AstroTurf option with seating for 500, while Viking Field hosts softball games with a capacity for 300 seated spectators.
Sports: Basketball, cross-country, golf, rowing, soccer, softball, track and field, volleyball, cheer, rugby, lacrosse
Whatcom Community College
Whatcom Community College features a pavilion with one NCAA regulation court with bleacher seating for 1,200, while Orca Field is a multipurpose turf field with bleacher seating for 400, perfect for hosting both Whatcom CC events and local leagues.
Sports: Basketball, soccer, volleyball, roller derby
Galbraith and Chuckanut Mountains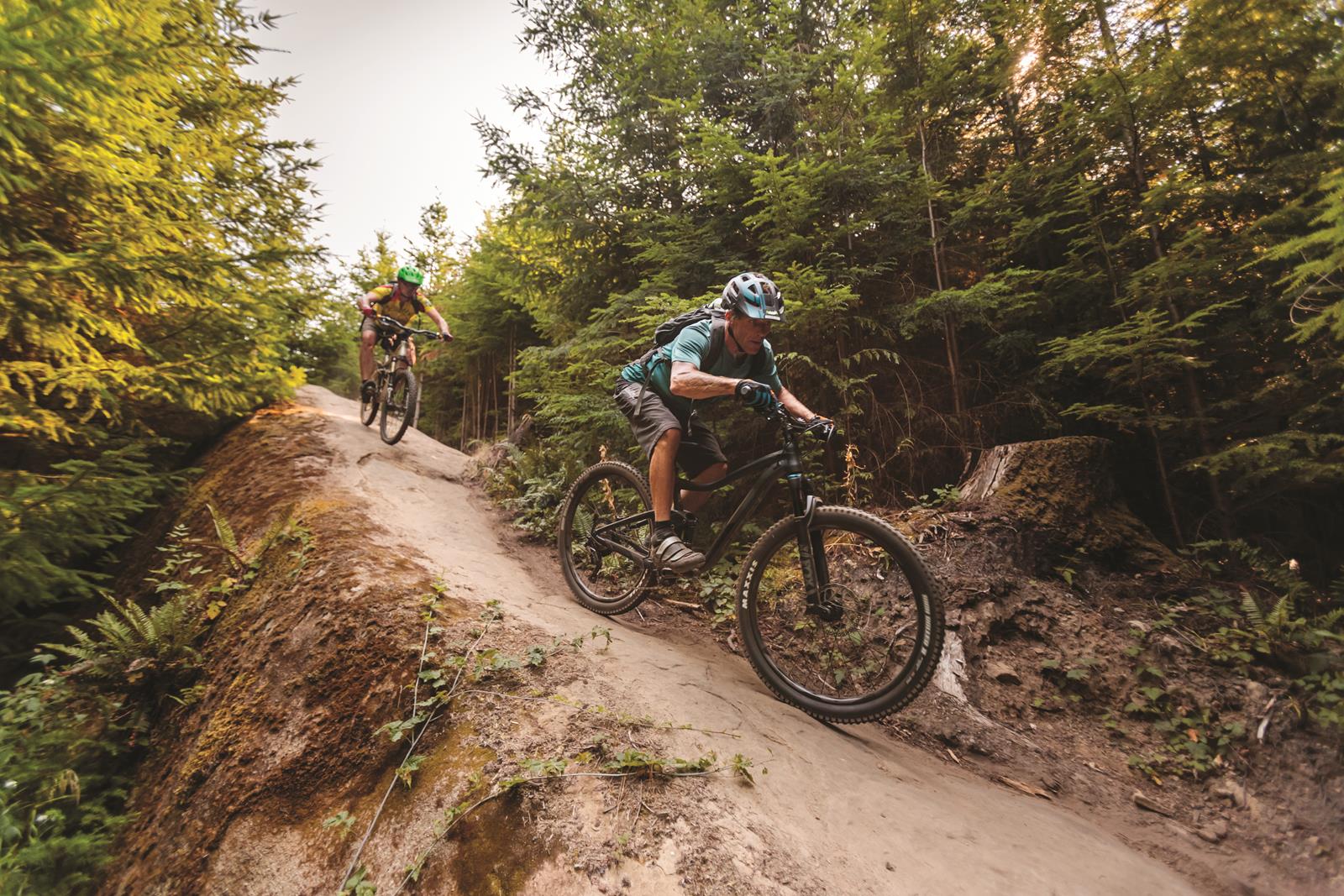 With an immense network of more than 110 miles of single-track mountain biking, running, hiking and equestrian trails spread throughout old-growth and second-growth forests, Galbraith and Chukanut Mountains make for an excellent outdoor escape for active and extreme sports. The 2019 Cascadia Dirt Cup Season Finale-Chukanut Enduro saw hundreds of mountain bikers from junior to pro divisions take to the Chuckanut Mountain trails in a race against the clock for top prizes. Local guides, rentals and shuttle rides are available for riders new to the area.
Sports: Equestrian, mountain biking, running
Bender Fields
With eight regulation grass soccer fields, 12 youth baseball and softball fields and even a cricket pitch, Bender Fields are an excellent spot to host tournaments throughout the year.
Sports: Baseball, cricket, softball, soccer, ultimate frisbee, flag football, lacrosse, quidditch
Lake Padden Recreation Area
With more than 50 acres of freshwater access, anglers and swimmers will be drawn to the Lake Padden Recreation Area. But with an abundance of trails including a 2.3-mile loop trail around the lake and over 5 miles of multipurpose trails south and east of the lake, it's a haven for cross-country, triathlon and multisport athletes. Annually hosts events such as the Padden Triathlon, and high school and collegiate cross-country meets.
Sports: Fishing, golf, multipurpose outdoor, tennis, SUP, swimming, triathlon and trail running
What is There to Do in Bellingham?
Bellingham is serviced by dozens of forested, interurban and waterfront parks, including hundreds of miles of easily accessible hiking and biking trails. Walk, bike or paddle along the saltwater coastline, freshwater lakes or near year-round waterfalls in this outdoor adventure lover's paradise.
The SPARK Museum of Electrical Invention is a science and history museum full of hands-on interactive exhibits. Behold the 1915 telephone used by Henry L. Higginson to make the first transcontinental phone call, see a reproduction of the radio room onboard the Titantic or check out a working CT-100 television.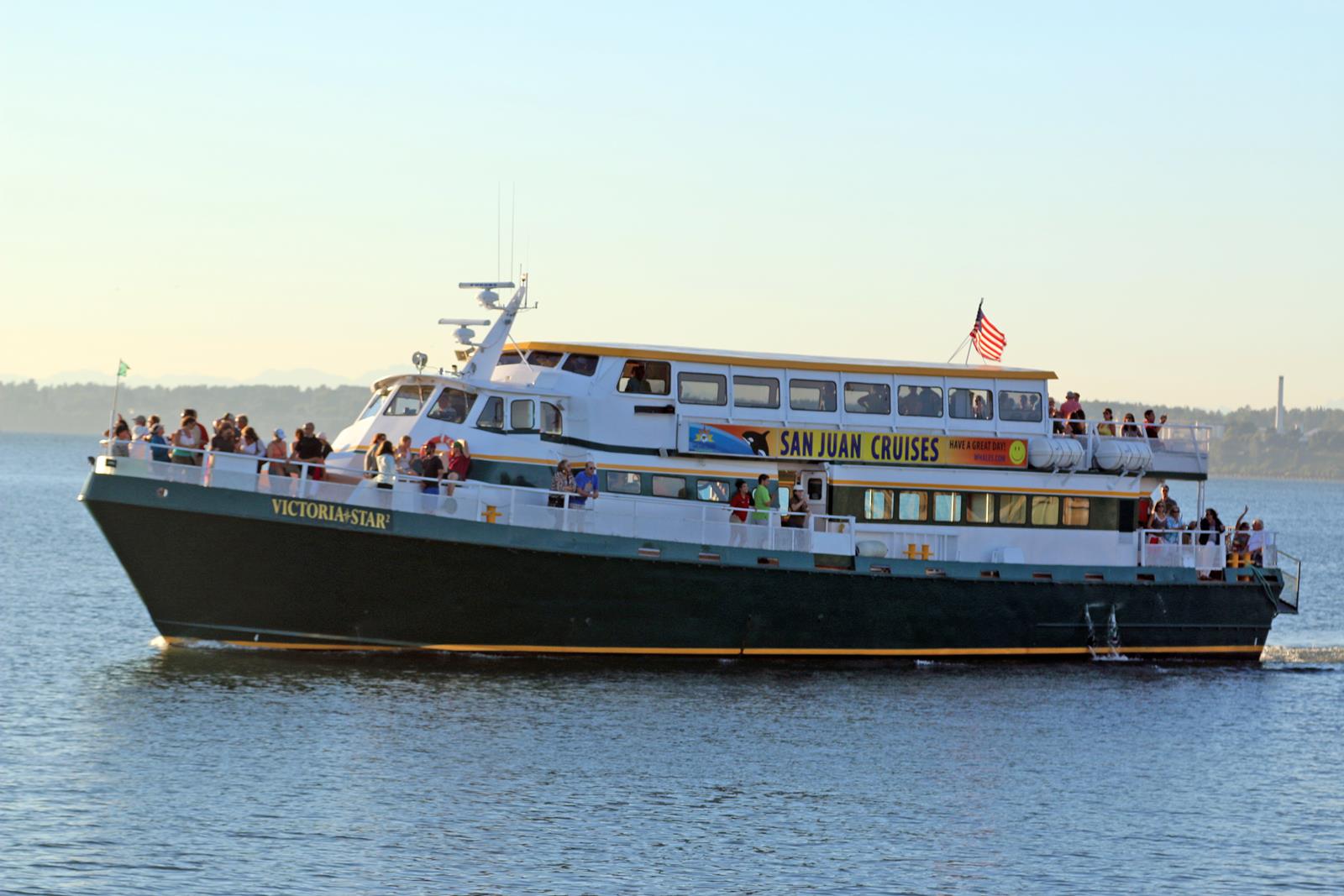 Go whale-watching onboard the San Juan Cruises, which offer many different options like whale watching tours, crab dinner cruises on Chuckanut Bay, beer and wine tasting experiences and private charters as your cruise around the scenic San Juan Islands and through Bellingham Bay.
Family-friendly and cool all summer long, the Birch Bay Waterslides are a local favorite, with playful slides without the hassle of long lines, including one with a 60-foot drop. This lively water park is open from May through October.
If you're still looking to be entertained after hitting the waves or cruising around the Bay, check out the trampoline parks, bowling alleys and go-karts at Sumas International Motorsport Academy, one of the finest karting facilities in North America.
How to Get to Bellingham?
Interstate 5 runs right through central Bellingham on the road south to Seattle. If you're flying into the region, Bellingham International Airport (BLI) is the third-largest commercial airport in Washington and offers flights through Alaska Airlines, American Airlines and Allegiant Air to major West Coast destinations.
Contact Information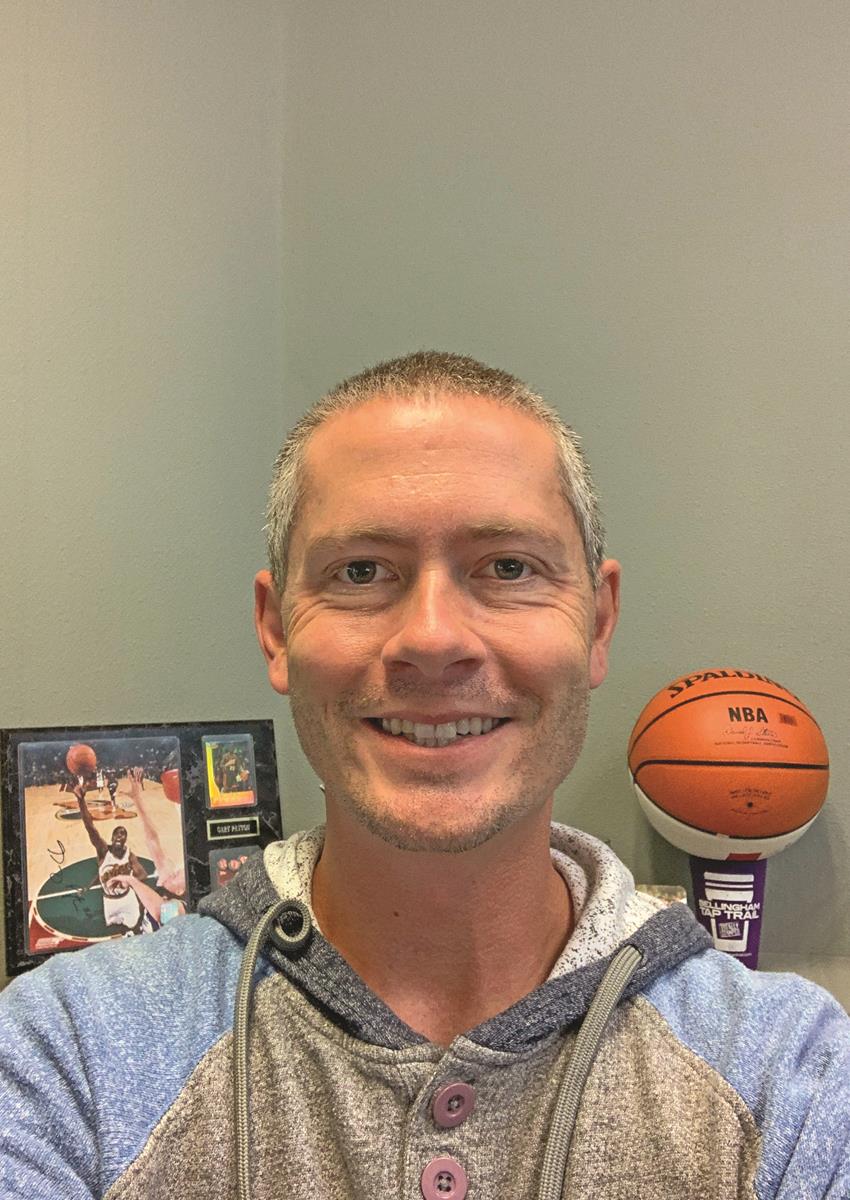 Company Name: Bellingham Whatcom County Tourism
Sports Sales Manager: Eric Rainaud-Hinds
Title: Sports Development Coordinator
Telephone: 360-671-3990 x211
Email: eric@bellingham.org
Website: www.bellingham.org