When you're organizing a sports event, it's a known fact that the destination is a key selling point. As a sports planner, you know how difficult it can be to find an impressive location that also has all the facilities and amenities you need for a successful athletic event. There are times that perfect location may feel like a myth, a fairytale that can't come true. The good news is, that ideal destination doesn't only exist in your dreams. It's down on the Alabama coast and waiting to host your sports event.
Gulf Shores and Orange Beach, located on the border of Alabama's southern shore and the Gulf of Mexico, has long been a popular vacation spot. But don't let the laid-back beach attitude fool you, this place means business with its sports events. Many reasons people vacation here—mild temperatures, variety of attractions and welcoming atmosphere—also make it a desirable place for a sporting event. Throw in a wide range of impeccable sports venues, a knowledgeable and friendly staff, and proven track record of hosting world class events, and Gulf Shores and Orange Beach make for great destination for your tournament.
Notable Recent/Upcoming Events
NAIA Men's & Women's Outdoor Track and Field National Championship at Gulf  Shores Sportsplex  (May 23-25, 2019)
SEC Women's Soccer Championship at Orange Beach Sportsplex  (October 28-November 4, 2018)
NCAA Sand Dollar Classic Softball Tournament at Gulf Shores Sportsplex (February 8-10, 2019)
NAIA Women's Soccer National Championship at Orange Beach Sportsplex (November 26-December 1, 2018)
NCAA National Collegiate Beach Volleyball Championship (May 205, 2019)
CVB/Sports Commissions Services Offered
Volunteer Staff
PR/Media Assistance
Site Visits
Lodging Services
Grant Programs
Welcome Bags/Gifts
Itinerary Development
Event Planning Assistance
Provide area photos, logos & maps to promote event
Assist with permitting and contract services
Click on tab to see more information about a specific facility
Gulf Shores Sportsplex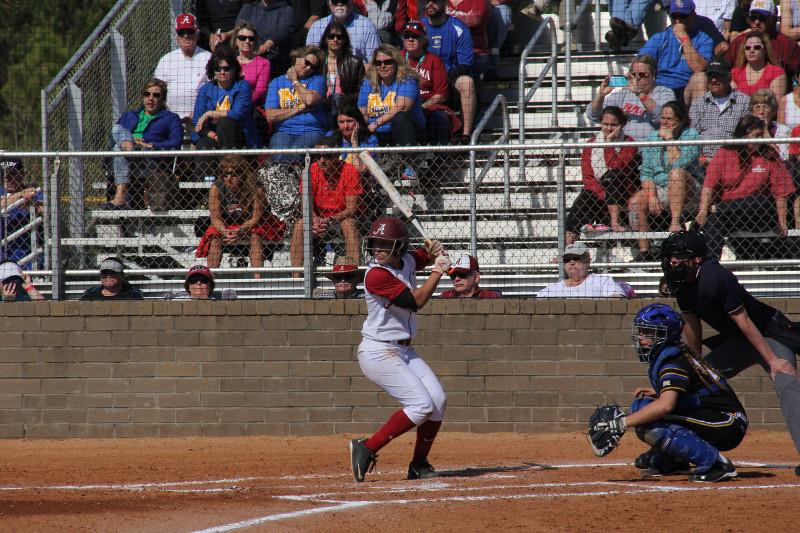 The 100-acre Gulf Shores Sportsplex is a multi-use sports facility that plays host to events year-round. It has been home to the USSSA World Series baseball tournaments, and will be the location for the upcoming NAIA Men's and Women's Outdoor Track and Field National Championship and the NCAA Sand Dollar Classic Softball Tournament. The facility boasts a Collegiate/High School track, a High School football stadium, and baseball, softball and soccer fields. There are full concessions and stadium seating for over 1,500 spectators.
Sports: Track & field, football, baseball, soccer, softball
Orange Beach Sportsplex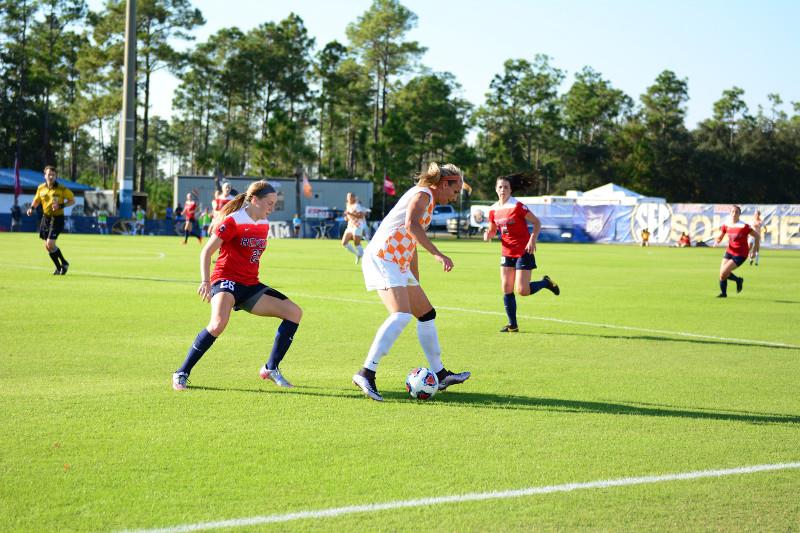 This Orange Beach sports facility has played host to hundreds of SEC, NCAA and University athletic events over the years. It has been the home of the SEC Women's Soccer Tournaments for 15 years and will soon host the NAIA Women's Soccer National Championship. The venue features nine baseball and softball fields, and three soccer/football fields, most of which are lighted for night games. There's ample parking for large events, and plenty of seating at each field.
Sports: Baseball, softball, soccer, football
Gulf Shores Main Public Beach
Gulf Shores beaches offer a perfect location for sports events, too. The Gulf Shores Public Beach is host to the American Volleyball Coaches Association Sand Volleyball Championships. Several NCAA Beach Volleyball National Championships have also been played here. There are open-air pavilions, picnic areas, restrooms and showers on-site.
Sports: Beach volleyball, handball
Orange Beach Event Center at The Wharf
Located in the heart of Orange Beach, the Event Center at The Wharf is a great spot for indoor sports events. The venue offers 18,000 square feet of flexible event space, that can accommodate a range of different athletic competitions. Nearby dining and entertainment make it a premier location for any sports event.
Sports: Gymnastics, cheerleading, wrestling
Things to do in Gulf Shores & Orange Beach
Well, if you didn't guess from its name, Gulf Shores and Orange Beach provide visitors with a wealth of oceanfront fun. Athletes, coaches and fans can explore 32 miles of sugar white beaches, all offering a variety of activities, no matter what you're in the mood for. Spend some time relaxing on the sand, soaking in the sunshine; or try something more adventurous with some water sports. Enjoy a day of diving, paddle-boarding, kayaking, jet skiing or parasailing. If you want to relax, but still get out on the water, sign up for a dolphin cruise. On one of these educational and exciting voyages, you'll get a glimpse at the life of the bottle-nose dolphins and other marine wildlife.
Waterville Water and Amusement Park is fun for the whole family. Located in Gulf Shores, the 20-acre park features 17 water slides, a lazy river, and a wave pool, as well as go-karts, a roller coaster, mini golf and an escape house. Head over to The Wharf Entertainment District for hundreds of activities, loads of shopping and great dining. Browse eclectic boutiques and shops and grab a bite at one of the family friendly eateries. Enjoy a Ferris wheel ride, soar on a zipline or take in a show at the amphitheater.
Gulf Shores and Orange Beach is renowned for its championship golf courses, considered some of the best in Alabama. Put your skills to the test at any of the challenging fairways.
Planner Perspective
The Gulf Shores & Orange Beach Sports Commission is the connection to all local support: EMS, police, parks, volunteers and sponsors. In addition, they also arrange our staff housing with local condos and hotels, and market the event through all of their media channels and to regional businesses, community and recreation centers and other events  Team Magic could not ask for a better partner. We feel like the Gulf Shores and Orange Beach Sports Commission has the same values when it comes to satisfying our customers: safe, quality, fun events in one of the best destinations in the country.
Team Magic: Faye Yates (Co-Owner)
As an event planner, we have a 1,001 things to manage when hosting an event and finding the right event partner is crucial to our success. When we first met the team at the Gulf Shores & Orange Beach Sports Commission, we were very impressed with their overall support and teamwork. At the end of the day, they took as much ownership of our event as we did which has lead to a very strong partnership that we have enjoyed for years. They have been a pivotal part of our team and have helped us grow our soccer events to some of the largest and most sought-after tournaments in the southeast.
Snap Soccer: John Guidroz (President/Owner)
How to Get to Gulf Shores & Orange Beach
By Car: Gulf Shores and Orange Beach is located roughly an hour from both Mobile, Alabama, and Pensacola, Florida. It's within a day's drive of many major cities in the Southeast, including New Orleans, Jackson, Montgomery and Tallahassee.
By Air: The Mobile Regional Airport is less than 60 miles away and is serviced by many major airlines offering direct flights to large hubs including Chicago, Dallas/Fort Worth, Houston and Atlanta. The Pensacola International Airport has direct flights from Miami, Nashville, Charlotte, Washington and many more.
Contact Information
Company Name: Gulf Shores & Orange Beach Sports Commission
Sports Sales Manager: Ashley Wilson
Title: Sales Manager
Telephone: 251-974-4619