The COVID-19 pandemic bludgeoned the sports events industry, but many have rebounded and are sharing their good news
Clearly, 2020 was a difficult year for virtually everyone involved in sports tourism.
The COVID-19 pandemic infected millions worldwide and is the reported cause of millions of deaths. The pandemic also devastated the nation's economy as unemployment neared Great Depression levels, forcing the United States government to dole out trillions in stimulus packages.
The news was no better in the sporting community as a disastrous number of events were canceled, leaving behind empty hotel rooms and sparsely frequented cities. EventConnect, a leading provider of event and sports tourism management software, announced findings that showed the cancellation of just one tournament costs a city an average of $360,000. The cancellation of a big tournament can result in a city losing as much as $5,074,185 in a single weekend. Analysts estimate the loss of business across the country has easily stretched into the billions.
That's a lot of bad news.
There is some good news, though.
After a year of decimation, the sporting world, reminiscent of the early stages of spring, is blossoming and showing signs of recovery. Slowly but surely (and in some states, not so slowly) facilities around the nation are hosting events and business is returning.
We asked members of our Sports Planning Guide community to share with us their recovery stories and several obliged. Here are their recounts:
A great community outlet in Aiken
The city of Aiken, South Carolina is renowned for its picturesque parks, bustling shopping options and an abundance of locally owned restaurants and cafes. With events returning to the city, these attractions are returning to life.
"We were forced to cancel our spring sports season for 2020," said Mary Rosbach, tourism supervisor, City of Aiken. "This year, we are now hosting our spring sports season. Our participant numbers are slowly picking back up but we were able to offer all of our spring programs. Our 2021 weekend tournament schedule is completely filled for this year. Sports has proven to be a great outlet for our community and an opportunity for everyone to get back out in the world post-COVID."
Tournaments galore in Champaign County
Home to the University of Illinois at Urbana-Champaign, Champaign County, Illinois has a history of hosting major events, from NCAA championships to Illinois High School Association State tournaments. After a difficult year, the county is not only recovering, but it is showcasing a new facility.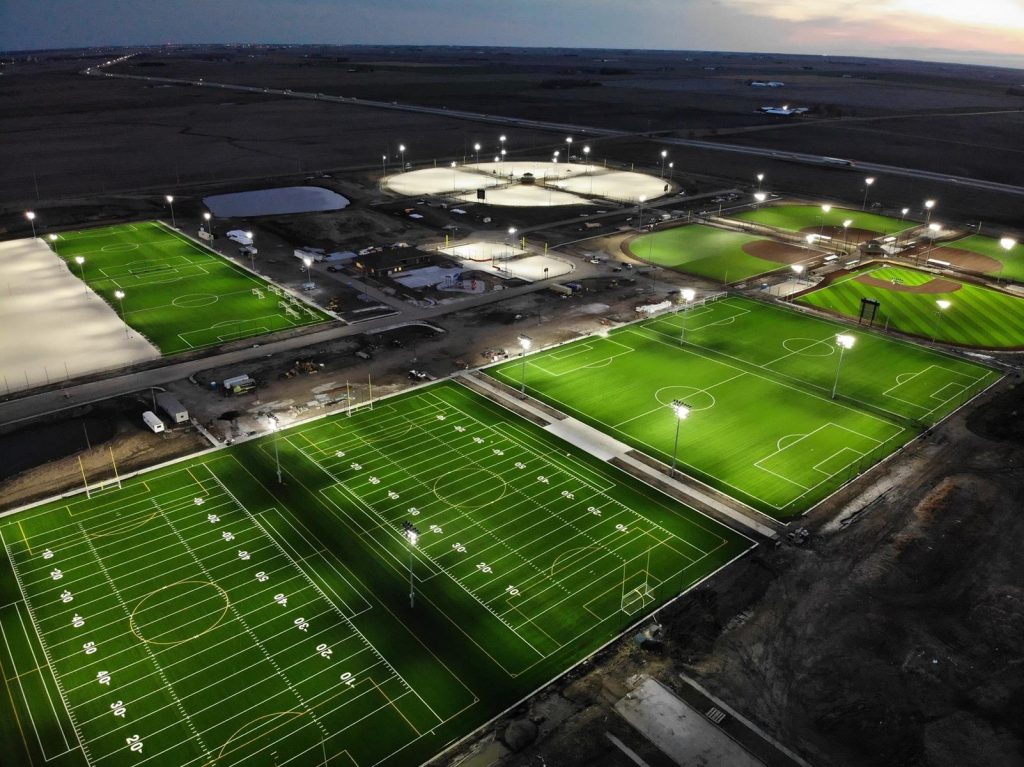 "In 2020, we secured the IHSA State Basketball Tournament, returning to its home of over 70 years after 24 years in Peoria," said Terri Reifsteck, vice president of marketing and community engagement for Visit Champaign County. "However, one of the biggest drivers of recovery to our economy is the new Rantoul Family Sports Complex, which opened for its first tournament April 16–18.
"Prior to the opening, the facility has secured over 35 tournaments that cover every weekend from mid-April through mid-October," Reifsteck added. "We anticipate the complex will support over 550 jobs and bring in $27 million in economic impact. The Village of Rantoul is already seeing this as a catalyst for economic development in the area with new hotels on the horizon, additional restaurants popping up and a 36-hole mini-golf course that just broke ground across the street from the complex."
Focus Hospitality Management is seeing an uptick in returning groups
An industry leading hospitality management company, Focus Hospitality Management in Tucson, Arizona offers services that include project and revenue management, accounting, HR, sales and marketing and food and beverage services.
"We are seeing an uptick in athletic groups returning to our area," said Donna Lominac, area director of sales and marketing for Focus Hospitality Management. "We recently hosted a soccer tournament followed by blocking groups with two girls fastpitch tournaments. As our athletic group recovers, hotel occupancies are on the rise."
Palm Beach County Sports Commission lands an impressive event
The Palm Beaches in Florida are home to some of the nation's premier sporting facilities and the Palm Beach County Sports Commission brings some of the country's top events to this popular area. One such event will land a team in the 2021 Tokyo Summer Olympics.
"The World Baseball Softball Confederation Baseball Americas Qualifier, hosted by USA Baseball, will see eight participating national teams battle for one spot in the Tokyo 2020 Olympic baseball tournament at Clover Park in St. Lucie County and The Ballpark of the Palm Beaches in West Palm Beach," said Austin Lee, marketing, communications and public relations manager for the Palm Beach County Sports Commission. The prestigious event takes place between May 31 and June 5.
Quad Cities seeing a growth of events
A bi-state family of communities on the Mississippi River, the Quad Cities in Illinois and Iowa feature a variety of outdoor activities including woodland settings, bridges and more than 100 miles of riverfront trails. The Quad Cities' outdoor scene figures to be busy as its sports scene continues to grow.
"The Quad Cities had a growth of sports events this past year and it is continuing into 2021," said Jessica Waytenick, public relations and marketing manager for the Quad Cities. "The TBK Bank Sports Complex in Bettendorf, Iowa, hosted six basketball tournaments in 2020 with around 50 teams per tournament and has 11 tournaments scheduled in 2021.
"Rocky Mountain National Events and NUWAY Wrestling teamed up to bring an action-packed weekend of wrestling to the Quad Cities on July 25-26, 2020, with 1,000 competitors and TBK Bank Sports Complex's first-ever wrestling tournament," Waytenick added. "It worked out so well, they held another tournament there in November and have four events booked in 2021."
Rockford hosts sizable basketball tournament
A city filled with gardens and rivers, Rockford, Illinois is also noted for its arts and culture scene. Not to be outdone, its sports complexes are as impressive as any city in the country. And this year, they figure to be filled back up.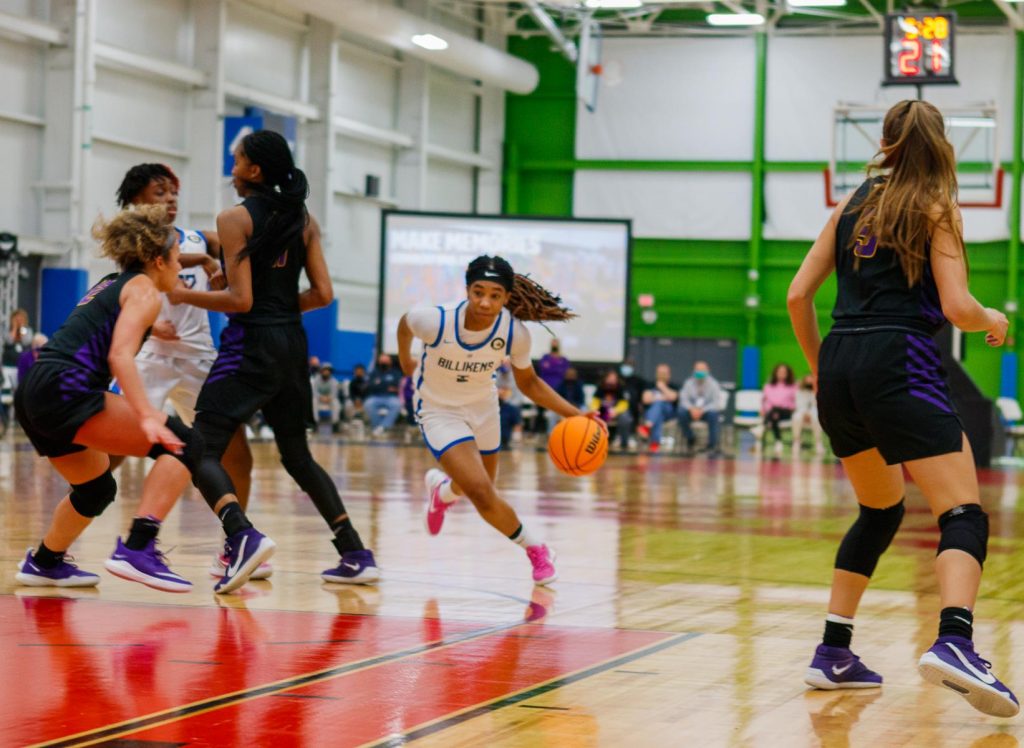 "We are thrilled to have bid upon and won the WNIT Postseason WNIT Women's Division I Basketball Tournament, which was hosted at the UW Health Sports Factory March 19-22, 2021," said Lindsay Arellano, vice president of sales and service for the Rockford Area Convention & Visitors Bureau. "We welcomed eight Division I women's basketball teams from six different Midwestern states. The teams stayed at three different hotels and booked over 800 room nights. We estimated attendance at 500, which brought in an estimated economic impact of $400,000.
"Also (recently) we hosted our first weekend of 2021 Puri Cup College Showcase, powered by Puma, and we saw our highest hotel occupancy in more than a year at nearly 77 percent over the weekend," Arellano added. "We are grateful for these events and the others we have booked on our calendar and can really see and feel the importance of sports tourism in our community."
Snohomish County is back to hosting events
Nestled between the waters of Puget Sound and the snow-capped peaks of the Cascade Mountains, Snohomish County in Washington is an ideal spot for adventurous travelers. And after a difficult year, the sporting scene in the county is trending upwards.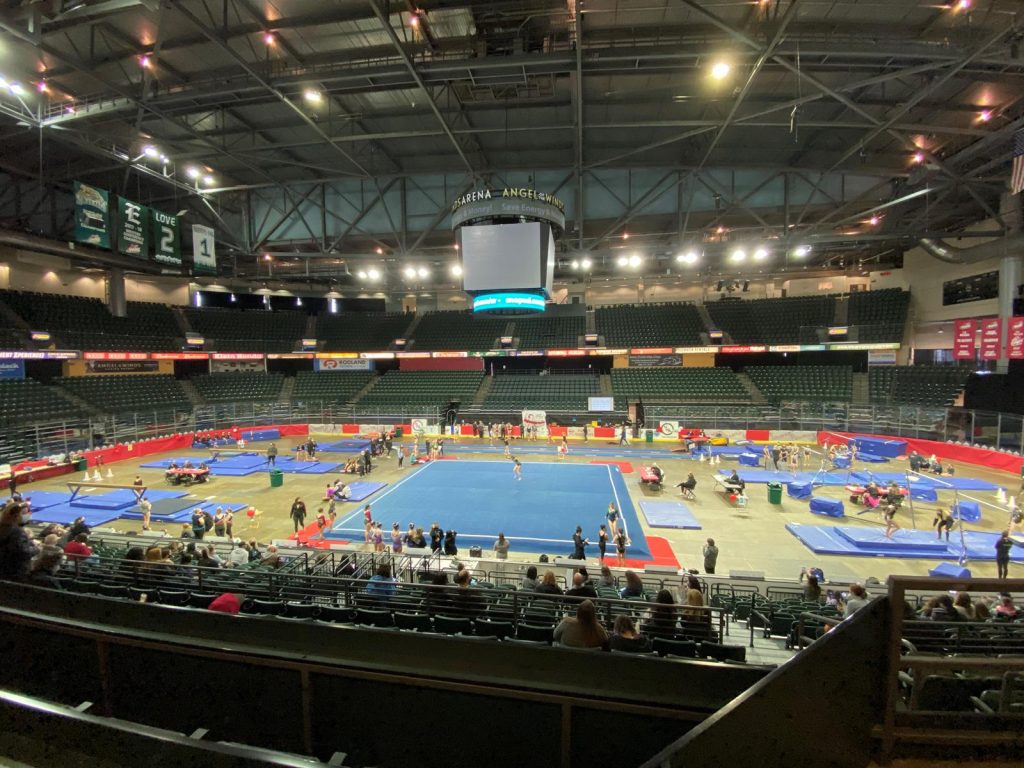 "We hosted our first sporting event in over a year," said Tammy Dunn, executive director of the Snohomish County Sports Commission. "On April 10-11, 2021, the USA Gymnastics Washington XCEL Gold/Platinum/Diamond State Championship was held with safety and health guidelines. This was very exciting for us.
"The April 10– 11 weekend was a busy weekend with sports," Dunn added. "In addition to the USA Gymnastics Washington XCEL State Championships, we also held the National Amateur Disc Golf Tour Twin Rivers Disc Golf Tournament and American Cornhole League Regional. Disc golf tournaments and cornhole tournaments have been held throughout the last year as these are sports which people may easily social distance. As these sports are ones where people may play individually, the growth of these two sports is exploding in Snohomish County."
The Ripken Experience expects to have an impressive summer
The Ripken Experience in Maryland, South Carolina and Tennessee, is centered around making children feel like Major League Baseball stars. Young players get the chance to play baseball on a state-of-the-art field designed to resemble minor and major league ballparks.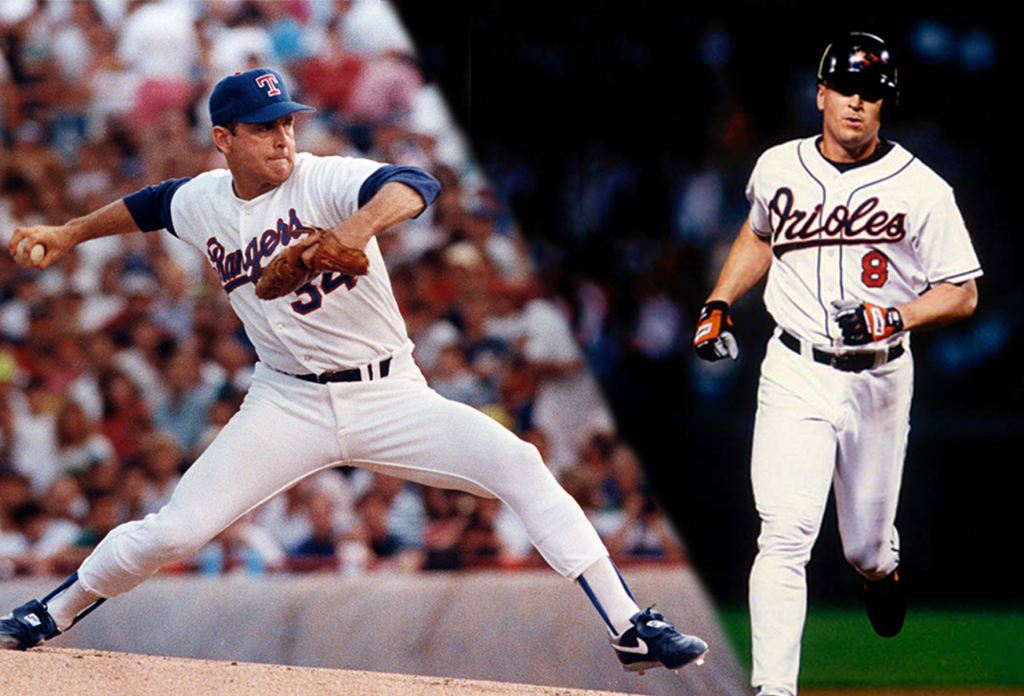 The Ripken Experience is joining Ryan Sanders Sports & Entertainment this summer for a tournament experience featuring appearances by Nolan Ryan, Cal Ripken, Jr. and Bill Ripken. The Legends Showdown will be held in Round Rock, Texas from July 11-16, 2021 at Old Settlers Park. The Ripken Experience also heads into the summer sporting a new look and full rebrand of its facility logos and a new exclusive apparel and uniform provider, 3N2.
"As we look ahead to grow and expand our business, it was important for us to modernize our logos to speak to our current and future athletes," said Mike Kenney, executive vice president of Ripken Baseball. "We are excited to partner with 3N2 as we now have the perfect opportunity to bring our vision to life with their performance-driven, design-focused uniform and apparel offerings."
Visit Panama City Beach continues to thrive
Home to 27 miles of magnificent beaches, Panama City Beach in Florida is a traveler's hotspot. It also managed to weather the pandemic storm by hosting a myriad of events in 2020 and figures to do even better in 2021.
"We have had events cancel or postpone because of COVID even as recently as March but we have been able piece together a decent spring and summer looks to be a record number of teams," said Chris O'Brien, director of sports marketing and special events for Visit Panama City Beach. "In 2020, like everyone, we were shut down in March and April. But we were very fortunate to work with our local health department and Sports Facility Management to get both our new Panama City Beach Sports Complex and Panama City Beach Parks and Recreation up and running with health guidelines and protocols for baseball and softball May 29.
"Here are some numbers for 2020 despite 45-plus events being postponed or cancelled: 53 events occurred with 12 new events and 14 different sports represented," O'Brien added. "We were able to have $83 million economic impact and 102,000 room nights from 78,000-plus sports visitors. We have hosted about 19 events in the first quarter and have 86 scheduled for the rest of the year. Our new complex also hosted 500 teams for adult flag football with the Flag Football World Championship Tour Championship in January. That event was the largest number of teams we have hosted in January."
As 2021 nears its midpoint and the sports community continues to heal, optimism abounds. The normalcy planners have craved for more than 14 months appears to be finally arriving.
---
By Jason Paha