Round Rock Reigns as a Top-Notch Tournament Locations
Known as the "Sports Capital of Texas," Round Rock has clearly made a name for itself as one of the top destinations for sports events in the country.
Centrally located within Texas, Round Rock sits just 15 miles north of Austin. From outdoor adventures to historic landmarks to professional sports tournaments, there's plenty to do between games. Come see what all the hype is about and stay at any of Round Rock's fine lodging accommodations.
Want to know how Round Rock got its name? Discover a piece of history by visiting The Round Rock at Brushy Creek.
Spend a day wandering the streets of Round Rock's Downtown Historic District and get a glimpse of life during the city's modest beginnings.
Experience Kalahari Resorts & Conventions where you can enjoy a variety of attractions all under one roof.
Round Rock Premium Outlets. Hop next door to Bass Pro Shops to experience the great outdoors without leaving the comforts of air conditioning and delicious food from Uncle Buck's Fish Bowl and Grill.
Catch a game at Dell Diamond to see the Round Rock Express hit a home run.
You can't leave without trying the signature food of the city: Round Rock Donuts.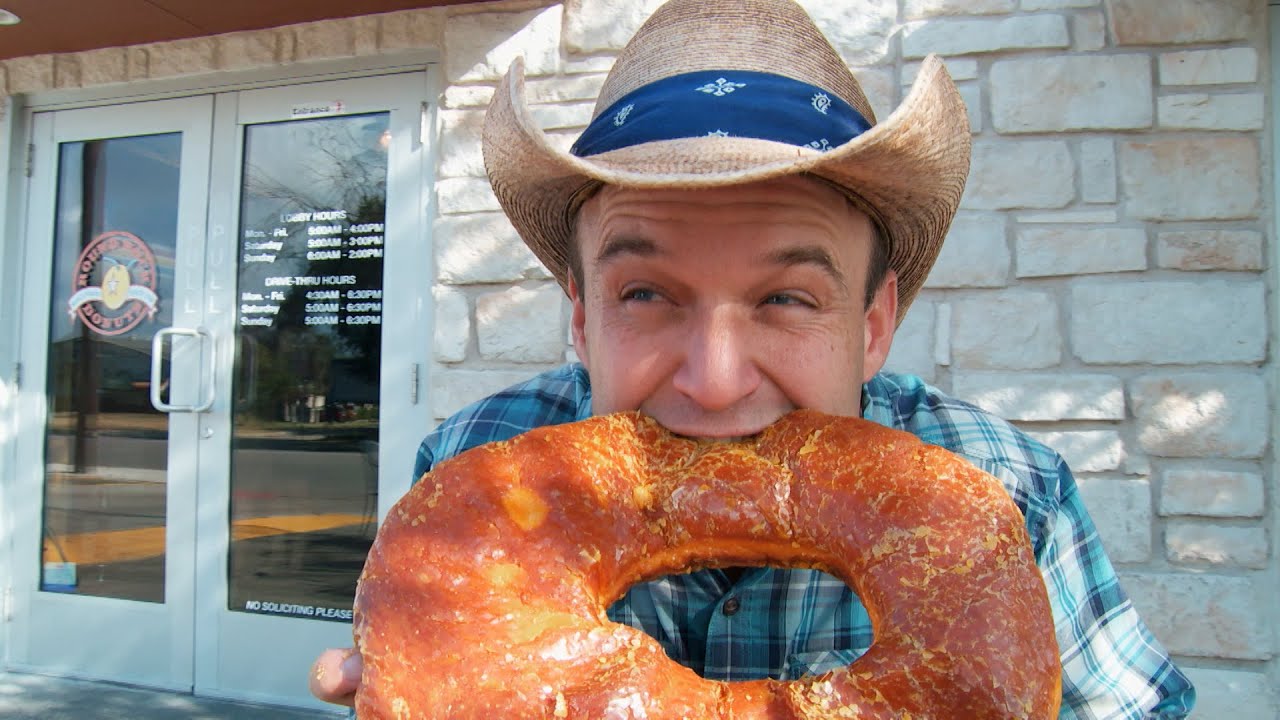 Get a Planner's Perspective
Don't just take our word for it, hear what these planners had to say.
It was an easy decision to bring the WCLA's here to Round Rock. Between meeting the staff and knowing how completely comprehensive this venue was, it was an easy selection. They have the turf, and they have the grass which is great for teams because of course, they want the best of everything. The staff here has just been so accommodating with everything that they don't even have to be accommodating about.
Lauren Rossi, Event Manager – US Lacrosse
Find Your Perfect Round Rock Facility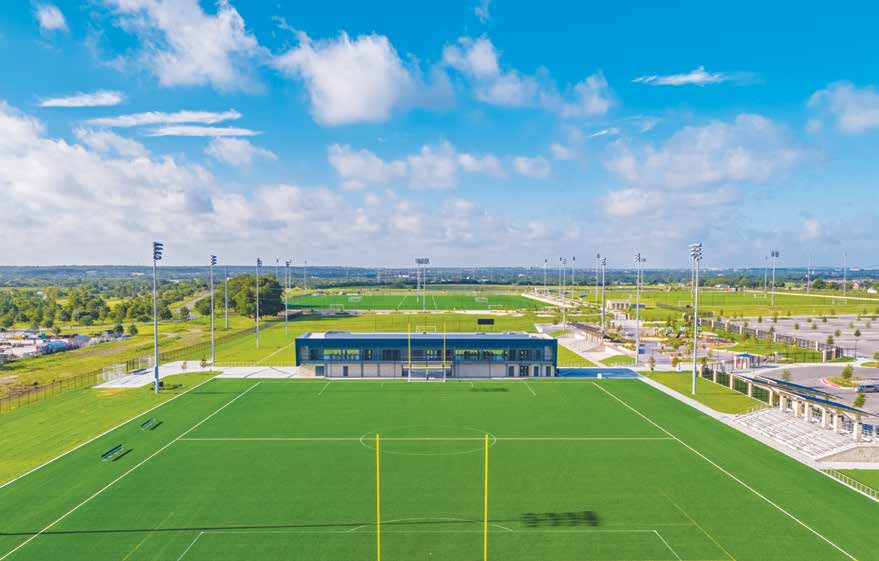 Round Rock Multipurpose Complex
Sports Covered: Soccer, football, lacrosse, Ultimate, rugby, quidditch
Located within Old Settlers Park, the Round Rock Multipurpose Complex is an elite sports facility that has hosted several major events, including the US Quidditch Cup and USA Ultimate College D-1 Championships. It features four natural grass multipurpose fields and one natural grass championship field, four synthetic turf multipurpose fields and one synthetic turf championship field.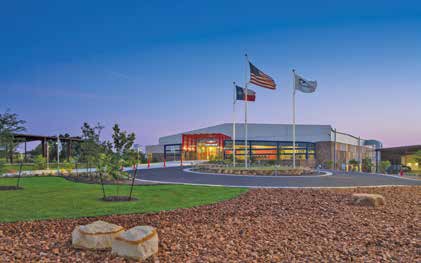 Round Rock Sports Center
Sports Covered: Basketball, volleyball, wrestling, table tennis
The Round Rock Sports Center has welcomed numerous sports events. Some of those events have included the USA Deaf Basketball National Tournament, the iSET College Table Tennis National Championships and the USA Judo Senior National Championships. The facility boasts 82,800 square feet of indoor space, with more than 47,000 square feet of flexible, playable space that can be configured in several different layouts. It has a total capacity of 3,053, with seats for more than 1,400 spectators.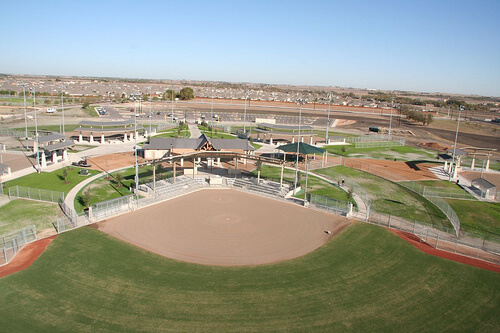 Old Settlers Park
Sports Covered: Golf, soccer, tennis, sand volleyball, cross-country, baseball, softball
A Round Rock classic, Old Settlers Park is a well-known sports destination for local and national athletic events. The 645-acre park includes a 20-field baseball complex, a five-field softball complex, seven soccer facilities, two football fields, 12 tennis courts, two sand volleyball courts, one aquatic center and a professionally designed disc golf course.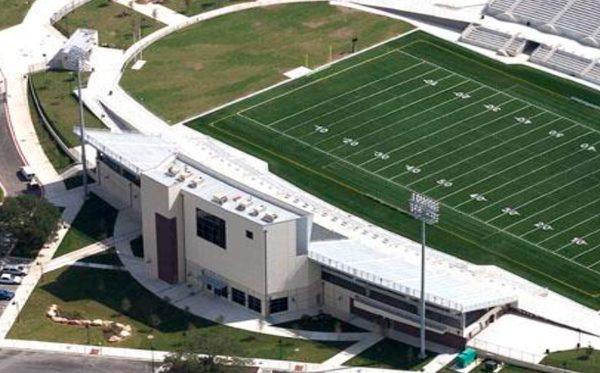 Kelly Reeves Athletic Complex
Sports Covered: Football, soccer
Located in north Austin, the Kelly Reeves ISD Athletic Complex is a convenient walk from nearby restaurants, accommodations and attractions. The facility hosts high school soccer and football games, as well as regional and international athletic events. There is seating for 11,000 spectators, with 5,500 seats on each side.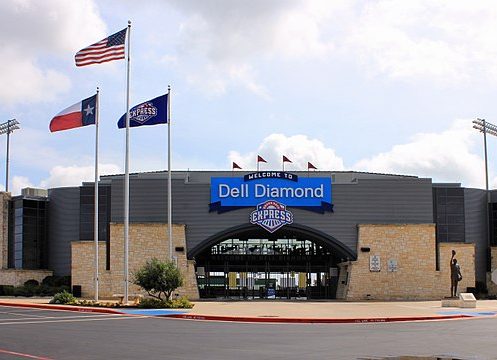 Dell Diamond
Sports Covered: Baseball
Home of the Round Rock Express—the Triple-A affiliate to the Houston Astros-—Dell Diamond is a fan favorite among athletes and spectators. The stadium is designed to give guests an amazing, up-close view of the action. Not only is it the site for minor league baseball games, but it also plays host to amateur sporting events.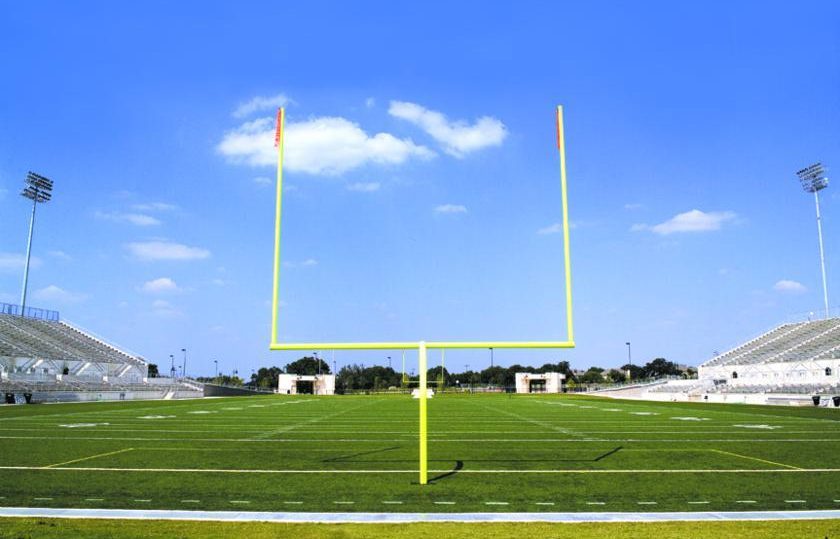 Dragon Stadium
Sports Covered: Football, track & field

Dr. R.L. Peters Jr. Field at Dragon Stadium is a great spot for a football or track & field tournament. The venue features a regulation football field and a track. The stadium has several state-of-the-art amenities, as well as concessions stands and plenty of parking.
What are you waiting for?
Let Sports Planning Guide help you plan the perfect event.