Surprises Await Sports Planners in Alamance County
Alamance County welcomes sports lovers with outstanding facilities in a district that boasts a historical background.
ALAMANCE COUNTY, NORTH CAROLINA
Burlington/Alamance County offers sports enthusiasts many opportunities for indoor and outdoor fun and excitement. This charming part of North Carolina, with its beautiful parks and natural areas nestled between Greensboro and Durham, features outstanding sports and recreation facilities perfect for hosting baseball, softball, soccer, tennis, BMX events and more.
Facilities within Alamance County are located in multiple destinations along I-40 and I-85, such as Springwood Park in Burlington and the soccer and baseball complexes in Mebane. Outside of these cities, spots like Cedarock Park offer disc golf and plenty of hiking opportunities for those seeking a little adventure.
Looking for fun activities to enjoy? Cedarock Park is a 500-acre nature preserve that has six miles of equestrian trails and a historical farm restored to the late 1800s. The beautiful scenery that is the park makes for a great place to spend time outdoors enjoying the two fishing ponds, a waterfall, gazebos, and picnic shelters. Tanger Outlets in Mebane is an excellent place to do some shopping, featuring a variety of brand-name and designer outlet stores. Alamance Arts is all about portraying the cultural identity of Alamance County through art. They offer exhibits, community classes, special events, programs, and trips to surrounding museums and more.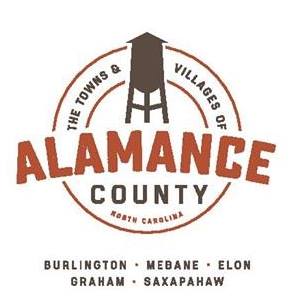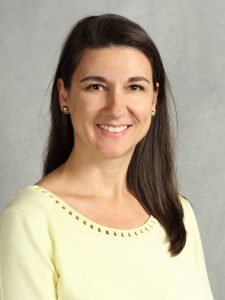 GRACE VANDEVISSER
Executive Director
Find Your Perfect Alamance Facility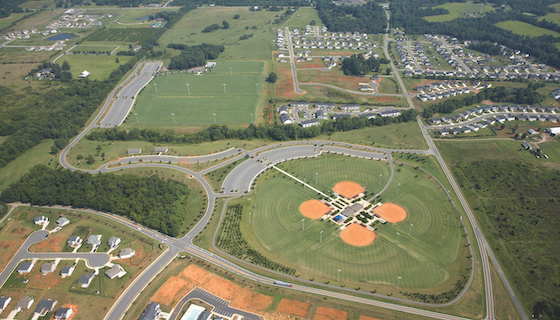 SPRINGWOOD PARK
Sports Covered: Baseball, Softball, Soccer, Walking, Golf, Disc Golf
The 78-acre gem sits nestled in the suburbs of Burlington in Guilford County. The park features regulation fields for baseball, softball and soccer, two concession/restroom buildings, two picnic shelters available to rent, a playground, a walking track and disc golf. The Springwood Players' Course is an 18-hole, championship level disc golf course. It includes a six hole Rookie Run for beginners and for family fun.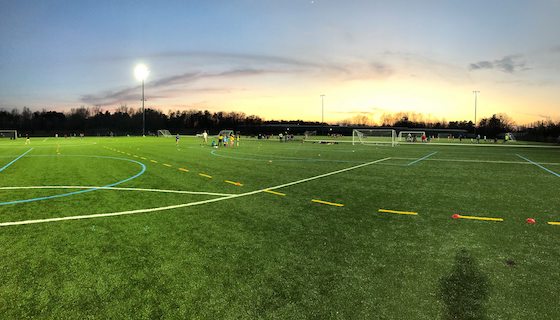 MEBANE SOCCER COMPLEX
Sports Covered: Soccer
This lovely complex is a fabulous place to host a soccer tournament. Mebane consists of two full-size 11 v 11 soccer fields and two smaller fields used for small-sided games. All fields have Musco field lighting for night use. Concessions and restrooms are also available.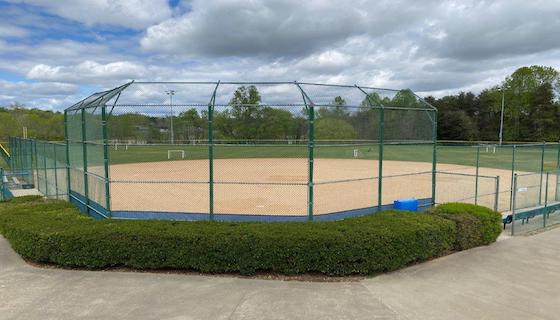 MEBANE BASEBALL COMPLEX
Sports Covered: Baseball, Softball, Football, Track
A perfect place to host a baseball or softball tournament, the Mebane Baseball Complex includes four baseball/softball fields, one football field, a grass walking track, playground, two shelters, concessions and restrooms.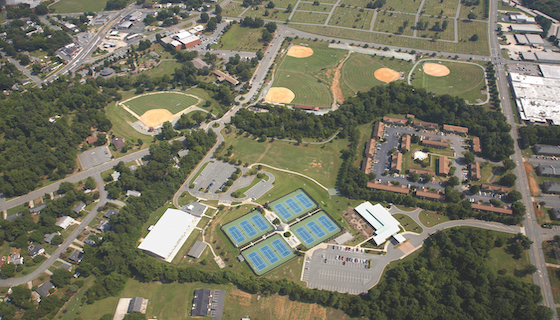 CITY PARK
Sports Covered: Baseball, Softball
The flagship of the Burlington Parks system, City Park is home to five athletic fields, an amusement area featuring an extensive playground and courtyard and the Historical Dentzel Carousel, a walking track, 12 lighted tennis courts, a year-round aquatics facility, Thataways Youth Center, a state-of-the-art youth center, three enclosed shelters with grills, two open air shelters with grills, picnic tables throughout the park, a peaceful stream which winds its way through the park, and a greenway. Throughout the spring and summer, the park comes alive with baseball and softball tournaments, and many special events. The park is located one mile from Downtown Burlington.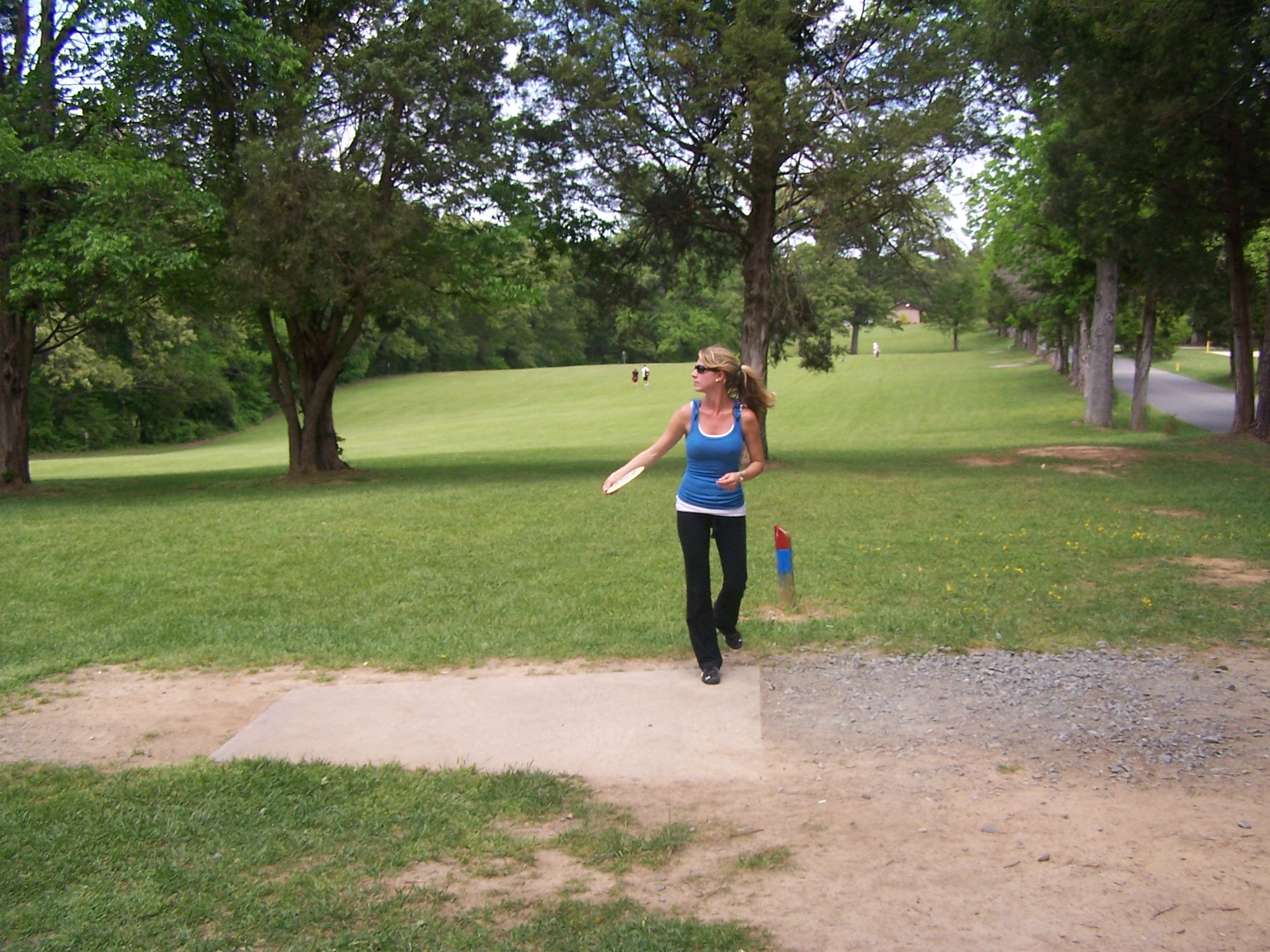 CEDAROCK PARK
Sports Covered: Disc Golf
This picturesque locale is a 500-acre park in the foothills of the Cane Creek Mountain Range. It is one of the largest county operated parks in the state and is a great place for disc golf tournaments. Improvements over the last few years included new signage at both courses as well as new scorecards for each course. In addition, concrete tee pads have been installed on the Cedarock Course and the Wellspring Course.