Silvers will join Snohomish County FC Steelheads
The newest addition to the Snohomish County Football Club is an elite women's outdoor soccer team set for 2021. Named the Silvers, this new team will join the elite men's team, the Snohomish County FC Steelheads.
"We are looking forward to building the Silvers," said SnoCo FC General Manager David Falk. "We believe in the talent in Snohomish County (Washington) and we also think players are more than ready for a team to compete at the elite adult level."
The decision to apply to join a league or to follow in the Steelheads' footsteps (starting off with friendly matches) has not been determined yet. Choices on volunteer workers, public announcements for open tryouts, coaching staff and opportunities for the community to support the team will be made in the upcoming months.
Sports Dome partnership
In addition, Snohomish County FC and Snohomish Sports Dome has formed a partnership. The dome is under new mana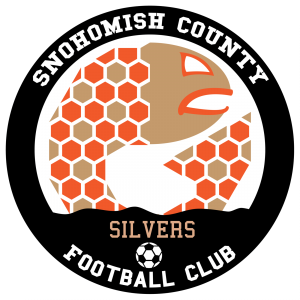 gement, having been formerly named the Snohomish Soccer Dome. They will release new logo and identity, along with their new name. Both organizations have pledged to work hand in hand to allow their programs to flourish and better the game of soccer.
The dome has a turf field fit for a myriad of sports, such as soccer, baseball, yoga, football and lacrosse. It also holds a private entertainment room, along with birthday parties, corporate events and concession stands.
About the Snohomish County FC
Snohomish County FC Steelheads exist to provide premier soccer playing opportunities for amateur adult men and women in the greater county and to engage them in all of the social activities surrounding being active in a community sports club. The SnoCo FC Steelheads men's team plays in the Western Washington Premier League.
The Snohomish County Sports Commission works to enhance Snohomish County's economy, image as a premier sports destination, and way of life for its residents by attracting diverse regional, national and international athletic events, assisting existing athletic events, supporting development of new athletic events and facilities, and marketing recreational and leisure activities to athletic event organizers and participants. For more information, visit www.snocosports.org.