Book Smarts of Tech-Centric Sports Travel Housing Platforms
Measure twice, cut once.
Like so many other industries, tourism is seemingly in its umpteenth iteration of that old carpentry adage as the world enters the last quarter of 2021. The lingering nature of COVID 19, including more recent complications from the Delta variant, has left the lodging side of the industry in a start-stop cycle of fog.
Thankfully, as the pandemic haze lifts periodically, there are many positive signs about the health and wealth of sports travel. From fully integrated cleanliness and safety programs to the continual sophistication of amateur athletics, sports travel groups may be primed for housing's impending glory days.
"Sports travelers are savvy travelers now, and that's something that we may not have said 15 years ago," said Shaun Keough, director of events at Traveling Teams. "Team moms and dads take on roles of handling travel for their teams and sometimes that time spent can equate to a full-time job. They have much more experience both in planning and staying in hotels. Now more than ever due to COVID, they want clean, quality hotels and utilize many resources such as online reviews to consider their options. Expectations have elevated for sports travelers tenfold."
Since Traveling Teams was established in 2001, the team has navigated through major economic disruptions a few times while watching the youth sports segment it specializes in grow exponentially. Sports tourism's resiliency has been driven largely by the privatization of the sector that has propelled revenues into the hundreds of billions annually, including the last year and a half when venue feasibility studies and grand openings persisted. With the influx of sports facilities and competition, destinations market smarter and hotels are taking notice. During the ebbs and flows since last March, sports groups continue to fill in gaps and weekends due in large part to the all-seasons indoor and outdoor nature of the segment.
"The brands see sports as a contender in the hotel industry and the segment is appreciated now more than ever, especially during times like this when sports travel was one of the first to come back and actually help keep the lights on in hotels," Keough said. "Our brand reps in the sports world have been pounding on the glass for years preaching sports, and I think the higher-ups are really starting to see the value in this market and what it brings to the hotel industry."
A parent of former high school and college water polo players, Bruce Rosenberg firmly understands the evolving nature of sports group travel from all sides of hospitality and tourism. A 30-year industry professional with previous roles at Hilton, Marriott, Expedia and Continental Airlines, Rosenberg is now President of the Americas at HotelPlanner, an individual and group travel technology company. Founded in 2004, HotelPlanner serves as a leading provider of online solutions and services to the global hotel market.
"The easier you make it for people—and everybody is super busy—and the better deal that you put on the table, I think it adds to the overall experience," Rosenberg says. "We always think about affordability for everybody, and that goes for the organizer and the parents. We want to make sure that what we're producing is an affordable weekend for the family."
Making the booking experience easier for hotel patrons and event planners today is a mix of technological advances and old-school servicing. While tech keeps us all in contact digitally at our fingertips through smartphones and Zoom meetings, HotelPlanner has recently deployed a more hightech, high-touch approach to make the hotel booking process more seamless and stress-free.
"We have a large number of people that book hotel reservations for us, so if a customer calls and wants to talk to someone, we have people who can book that hotel at the right rate," Rosenberg says. "We're also doing outreach to team parents, team coaches and tournament organizers to say, 'I'm here, I can help you, here's what you do.' It's a combination of really good tech, really good options, and also making sure there's a real person who attendees can talk to about how to get the accommodations for their child."
Those expanded hands-on booking personnel became what HotelPlanner coined as its gig-based travel agents last year. The gig-based approach, which replaces crowded traditional call centers as remote extensions of the organization, helped keep the company's decline in 2020 revenues well ahead of the curve—only a 31 percent decrease compared to the larger online travel agencies that took 50-plus percent hits.
"We think there is a technology maturation play here. If you cannot do machine learning and artificial intelligence, you're not going to make the next cut," says Rosenberg. "There is so much data that is flowing through systems that companies need to be able to take that data and make it usable to the customer and the organization."
An increasing proclivity for tech may be reason enough to lean on organizations that specialize in creating and delivering housing solutions, especially given the amount of cancelations, changes and credit card transactions amidst the pandemic's unstable environment. Traveling Teams has two decades of dedicating resources toward the youth segment that's helped build the company to what it is today. HotelPlanner's core service offering is an AI-enabled hotel and alternative accommodations booking platform, coupled with a 24/7 global gig-based travel agent model, to serve any traveler, with an expertise in booking group travel for sports leagues and sporting events.
"Technology is extremely important, more so today than ever. Technology advancements are coming at a rapid pace and we, just like anyone else relevant in the industry, must always continue to improve our technology, forms of communication and service," said Keough.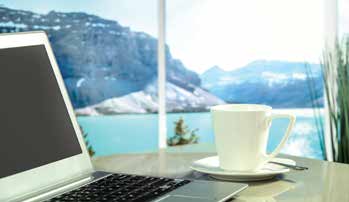 "I think you're going to have to be able to offer these services, or at least partner with organizations that will help you provide the back end," adds Rosenberg.
In 2022 and beyond, that next cut of sports group travel tendencies may include consumers continuing to wait longer to register and subsequently book, as well as rate flexibility for hoteliers while we wait for group travel normalcy to return. Moreover, given the competition within sports tourism— highlighted by a shift from stick and ball sports to increased nontraditional and individual participation—there may also be more vertical integration between professional and youth sports. This professional-youth integration is a growing possibility demonstrated by HotelPlanner's stay to play partnership last May with the United Soccer League (USL), a Tampa Bay-based professional property that also produces its own national youth programs.
"We are a proud sponsor of USL and what we like about them are the professional teams and the youth tournaments. With the USL, they really hadn't offered housing to their teams before," said Rosenberg. "We did some sizable tournaments with them, and they did a stay to play."
"Stay to play is here to stay. When established correctly, stay to play benefits all involved from the consumer, to the hotel, to the event owner and to the community to show a true economic impact," adds Keough. "Hotels rely on rooms being booked and can confidently count on that with a proper stay to play. When you can offer a product for an event that appeals to all, there is no reason for anyone to want to look elsewhere."
Not quite a hot take, but, as part of sports group travel's next iteration, it may be worthy of a double take.
---
By Nick Povalitis, Plus Seven Company