Astute planners and event holders know Virginia loves sports, and it shows. From the mountains to the coast and from starting blocks to finish lines, Virginia has a wealth of motivations why it's an ideal choice to host your event. Here are three of the most important ones.
Venues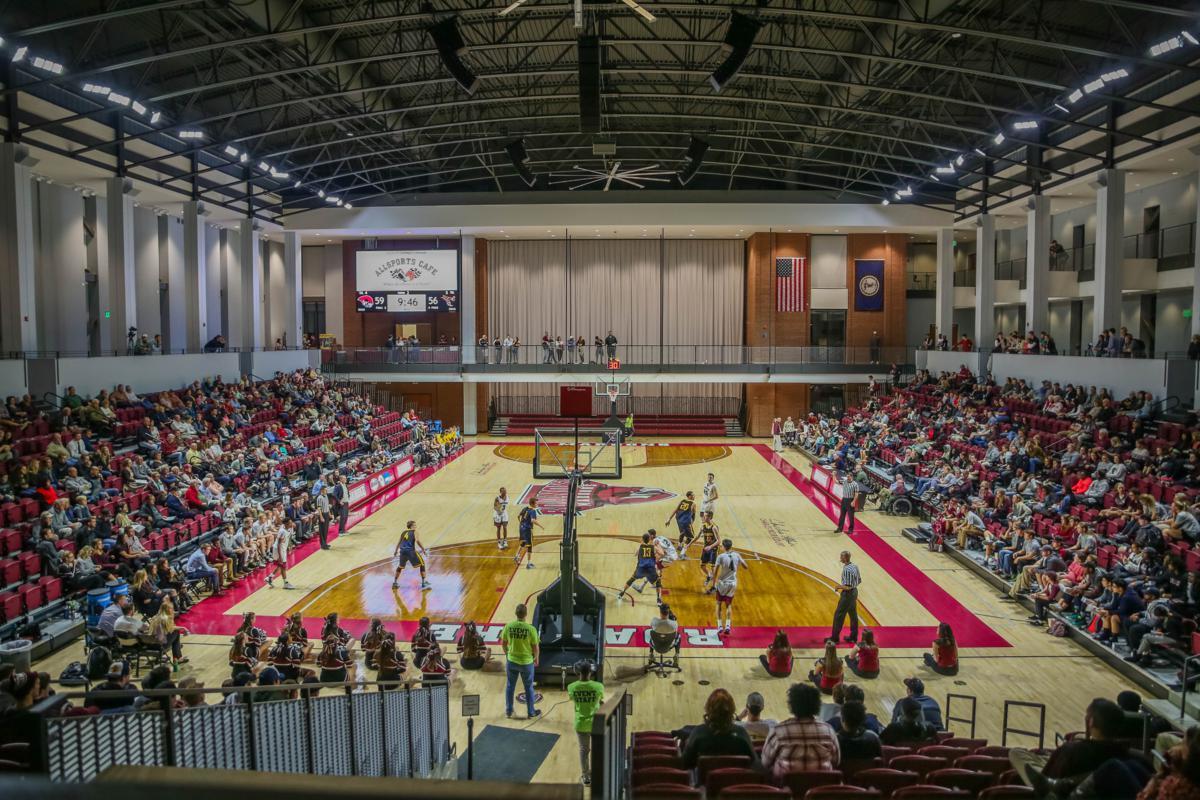 The first thing to be checked off any planner's list is the venues needed for their event. That's where Virginia shines. There are world-class facilities for virtually every championship event. Community centers, bowling lanes, parks, complexes, sports centers, sportsplexes, aquatic centers, turf fields, grass fields, indoor courts, sand courts, indoor arenas, outdoor tracks and many more are here for the asking.
More than just the number of great venues available for every imaginable sporting event, there are state-of-the-art amenities available, as well. Computerized timers for track events, PA systems and internet service to broadcast games back home, along with digital scoreboards to tell the competition's story are all a part of the Virginia sports scene.
This year, Liberty University has added a new 130,000-square foot indoor track and field facility, while later this year, the Liberty University Shooting Complex will come onboard. The new Cregger Center on the campus of Roanoke College, in Salem has opened. Six new lighted rectangular fields at the Parks at Embrey Mills are open for youth field hockey, football, soccer and lacrosse.
Location
Similar to real estate, sports tourism destinations are often all about location, location, location. For families, traveling teams and athletes, it's easy getting to Virginia. Midway between New York and Miami, Virginia is less than a day's drive from any city east of the Mississippi River. Thirteen welcome centers on six interstate highways service visitors to Virginia with hospitality and assistance. If travel time permits, the Chesapeake Bay Bridge Tunnel is a man-made wonder and worth the drive.
There are nine airports providing commercial service including the recently renovated Washington Dulles International and Ronald Reagan Washington National Airport, plus Norfolk International Airport, Newport News/Williamsburg International Airport, Richmond International Airport and Roanoke Regional Airport. Most major international and national carriers service Virginia.
Amtrak also services Virginia as stations can be found in Newport News, Norfolk, Williamsburg, Lynchburg, Richmond and numerous Northern Virginia locations. A new Roanoke station is expected to open by the end of 2017.
Experience
Virginia is no stranger to year-round championship sporting events. In addition to professional events such as NASCAR Sprint Cup Series races and the PGA Quicken Loans Tournament, individual and team events have called on Virginia to host, including the ASA/USA Girls Class A Fast Pitch National Championship; the NJCAA Men's Soccer D1 National Tournament; the UCI Road World Cycling Championships; the World Police and Fire Games and a USA BMX National Series event. In 2019, the State Games of America will come to Lynchburg on the campus of Liberty University. In 2020, the Hampton Roads Region will host the AAU Junior Olympics.
Along with the experience of hosting big-time events are a group of professionals with the expertise to do what it takes to assure your event is as seamless as possible. Local partners throughout the state bring years of expertise hosting a variety of successful sporting competitions. More than 20 members the Sports Virginia team are ready to assist from the planning stage of your event through the awarding of the trophies.
Begin planning your event online at Sports Virginia (SportsVirginia.org), or call Joni Johnson at 804-545-5544. Email Joni at jjohnson@virginia.org.