More than just a buzzword, Virginia features a wide-range of opportunities for families to spend quality vacation time when your event is over.
There's no shortage of activities wherever you go in Virginia. Theme parks, water parks, historical attractions, events, outdoor adventures, lakes and beaches are all available for family fun.
Theme Parks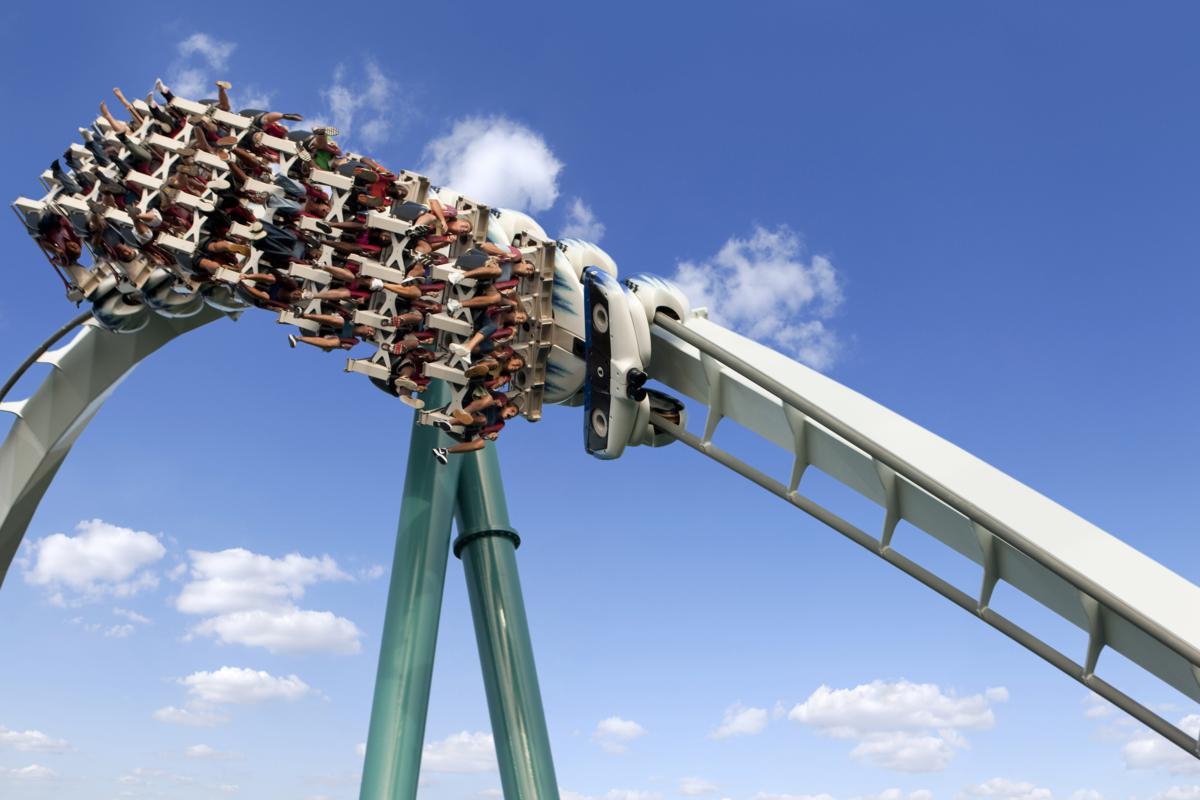 The 400-acre Kings Dominion theme and waterpark will open for its 44th season in 2018. With more than 60 rides and attractions, the park is well known to roller coaster enthusiasts with its 12 world-class coasters. Located 20 miles north of Richmond and 75 miles south of Washington, D.C., Kings Dominion is easily accessed off I-95. Planet Snoopy has been a family favorite since 2013 and expanded in 2017 with new rides and attractions. The 20-acre Soak City also has new attractions with the Hurricane Heights slide complex and the Splash Island play area.
Located in Williamsburg and voted "The World's Most Beautiful Park" since 1990, Busch Gardens and its European setting is a delight for kids and adults. It's the rides that thrill young and old with two of Busch Gardens' six coasters rated in the top 25 in the world. The Vikings have taken over New France with InvadR added to the collection of world-class coasters. Recreating the signature stunts of the classic Italian daredevil, Tempesto features tight turns and a bracing ride and on Verbolten, guests ride through the Black Forest and Germany's Oktoberfest area indoor and outdoor with unexpected twists, turns and plunges.
Water Country USA is Virginia's largest water park with more than 40 aquatic rides. The Colossal Curl is still a favorite of guests, while the 11,000-square-foot Rock 'n Roll Island is filled with fun and adventure. It's a cool and refreshing stop of family fun.
Historical Attractions
Eight presidents of the United States were born in Virginia – more than any other state – and many have a home where guests are welcome. Thomas Jefferson's Monticello in Charlottesville, is a majestic site with attention to subtle details. Nearby, James Monroe's Highland is quaint compared to other estates, while James Madison's Montpelier reflects the elegance Dolly Madison brought to their home. George Washington's 21-room Alexandria estate, Mount Vernon, features size, beauty and unmatched views of the Potomac River. Berkeley Plantation near Williamsburg in Charles City was the home of President William Harrison and the site of the first official Thanksgiving in 1619. John Tyler built Sherwood Forest Plantation in Charles City while president. Access to the house is by appointment only. In Staunton, the Woodrow Wilson Presidential Library affords the opportunity for visitors to learn about our 28th president's life.
Major events during colonial America are marked in America's Historic Triangle – Williamsburg, Jamestown and Yorktown. All three are living history museums. Jamestown Settlement honors the first permanent English settlement in America, while the new American Revolution Museum at Yorktown tells the story of our nation's founding. Colonial Williamsburg's 18th-century city was the prosperous capital of Virginia and a place where visitors can experience tradespeople and historic sites of the times.
Virginia's role in American history is unmatched as much of the American Civil War was fought in Virginia at Manassas, Fredericksburg, Richmond, Petersburg and others. Six National Historical Parks and National Battlefields commemorate those epic events. Virginia also played a pivotal role in the Civil Rights movement culminating with important legal landmarks.
Outdoor Experiences
To experience the natural beauty that is Virginia, there are outdoor recreation options from the beaches to the mountains and every place in between. A moderate climate and four distinct seasons allow for outdoor activities that appeal to every enthusiast.
Families find that Virginia's 37 state parks show the state's diversity with parks found in the Blue Ridge Mountains, the coast, near major cities, at historic sites and along the Chesapeake Bay. National parks throughout Virginia add to the eclectic mix.
Wherever a family's interests lie, there's an adventure waiting. Whether it's lakes, beaches, camping, hiking, canoeing and kayaking, bicycling, fishing, mountain biking, golf, stargazing, or birding, there's a perfect place for your Virginia outdoors experience. Begin planning your family fun vacation in Virginia online. (virginia.org/FamilyFun).