Tulsa Sports Commission Offers Premier Sports Facilities
A serious sports destination with top attractions, restaurants and a diverse cultural scene
Tulsa boasts world-class attractions, top-rated sports facilities and a tremendous array of cultural options. This cosmopolitan city is also easily accessible as it can be reached via I-55 and I-44 as well as from I-57. Tulsa International Airport flies nonstop across the country to such cities as Los Angeles, Chicago, Dallas, Houston, Utah and Orlando, among others.
Voted USA Today's Best New Attraction of 2019, Gathering Place is a world-class riverfront park designed to welcome all to a vibrant and inclusive space.
Home to the Tulsa Drillers baseball team since opening in 2010, ONEOK Field is located in the historic Greenwood district.
Opened in 1927, the Tulsa Zoo is home to more than 1,500 animals from nearly 450 species and covers 85 acres. In 2005, the zoo was named America's Favorite Zoo by Microsoft Game Studios.
The Oklahoma Aquarium in Jenks is a 72,000-square-foot facility that is home to the world's largest exhibit of bull sharks along with more than 500 species and 10,000 animals.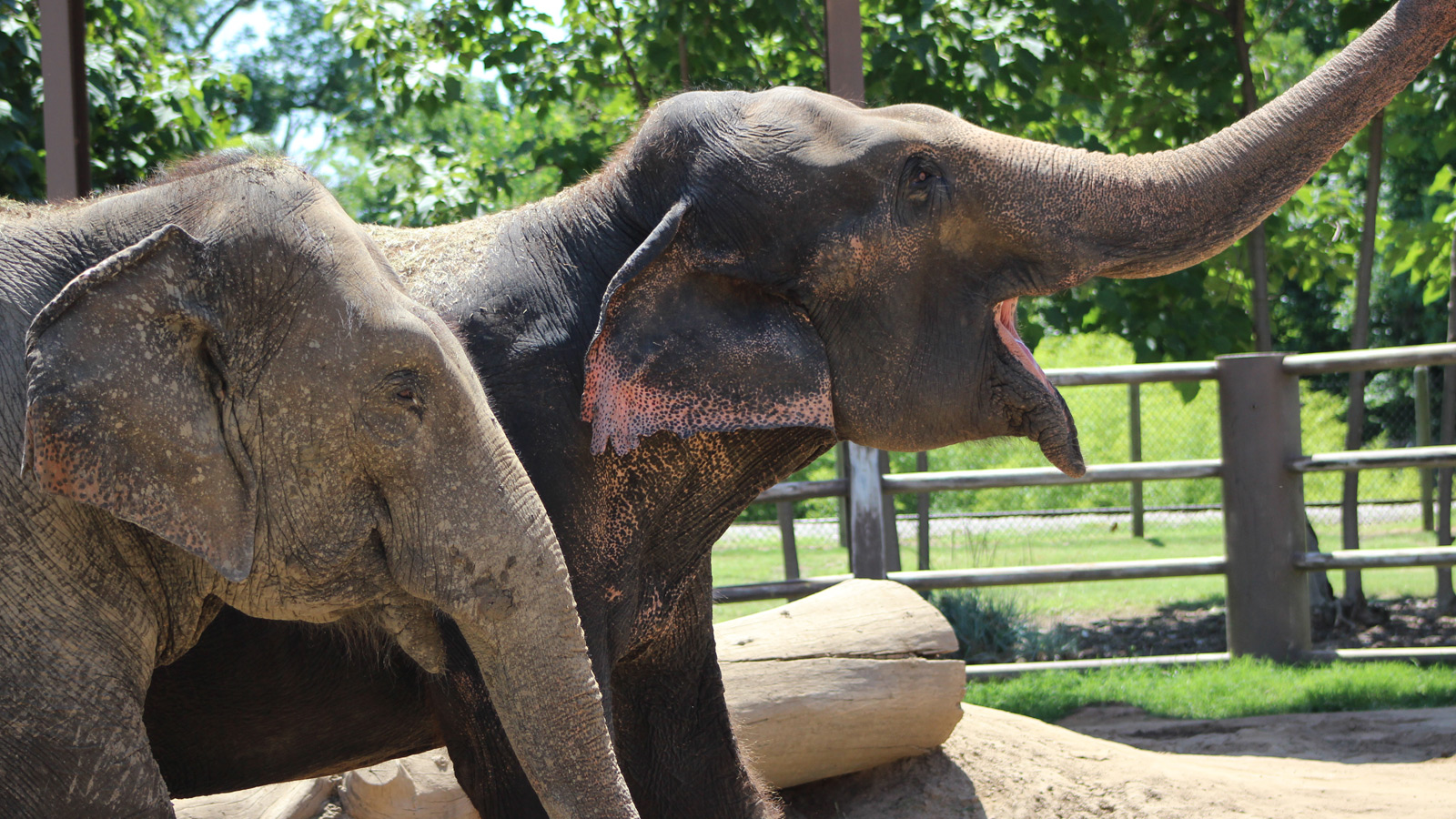 Get a Planner's Perspective
Don't just take our word for it, hear what these planners had to say.
I can't say enough about the support we get here from the local community, the ticket sales are outstanding, and we see continued growth year over year. The Tulsa Sports Commission does a fantastic job supporting this event behind the scenes. And our administrators, our coaches, and more importantly our student athletes, are very excited to be associated with Tulsa and to have this championship here."
Bob Burda, Big 12 Sr. Associate Commissioner, Communications from Big 12 Wrestling Championships
Find Your Perfect Tulsa Facility
Cox Business Convention Center
Sports Covered: Wrestling, basketball, volleyball, cheer/dance, Cornhole, conventions
Easy to get to and located in the Arena District in downtown Tulsa, the 310,625-square-foot Cox Business Convention Center is a clean and modern award-winning venue that offers flexible spaces for both small and large events. The center is within walking distance of more than 2,000 hotel rooms and is surrounded by vibrant music, art and culinary scenes. This multifaceted center has hosted arena soccer games, Central Hockey League contests and the Missouri Valley Conference men's basketball tournament title game.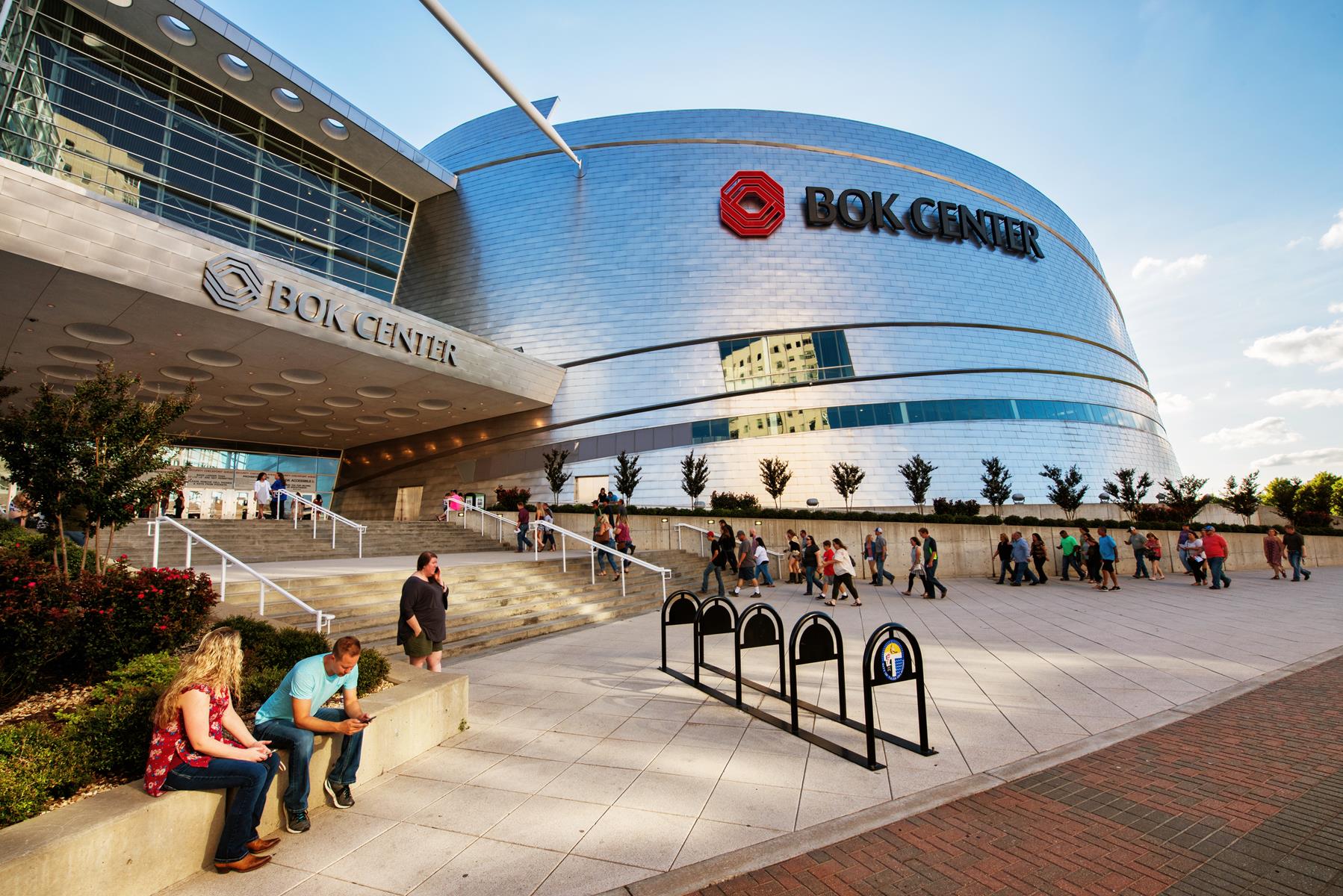 BOK Center
Sports Covered: Hockey, wrestling, basketball, eSports, concerts
This 19,199-seat multi-purpose arena was designed to accommodate arena football, hockey, basketball and concerts. Opened in 2005 at a cost of $196 million, the BOK Center (which is short for Bank of Oklahoma Center) sports a long HD ribbon screen that wraps around the three-level seating arena. Its second floor is an exclusive carpeted level with a complete bar, press areas and 37 luxury suites, each with 15-22-inch seats and furnished gathering and kitchen areas.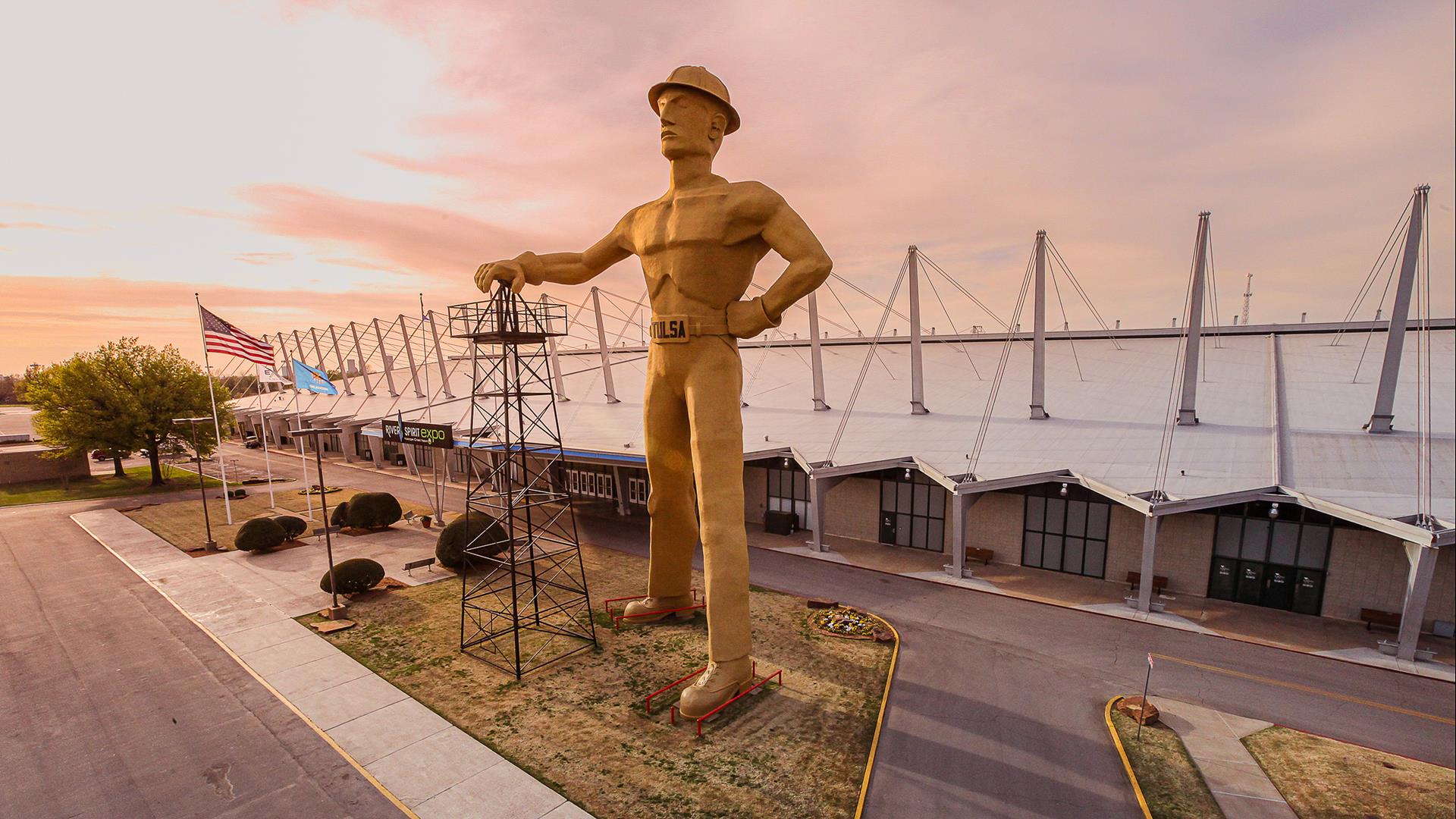 Expo Square
Sports Covered: BMX, wrestling, cheer/dance, fencing, volleyball, bull riding, equestrian
Every year, millions of visitors experience one of the best event complexes in the country, which features the River Spirit Expo, Exchange Center, Central Park Hall and the Pavilion. River Spirit Expo is one of the largest clear-span buildings in the world (it measures 448,000 square feet) and includes an upper and lower level, providing expansive square footage and event versatility. The Exchange Center offers a successful event environment and covers more than 58,000 feet, has three meeting rooms and drive-through doors. One of the most unique venues in Tulsa, Central Park Hall covers 43,000 square feet, has two meeting rooms, two ticket offices and has hosted trade shows and conventions, home and garden shows and more. The Pavilion is Tulsa's historic art deco arena, which is known for being the ideal venue for concerts, entertainment and horse shows.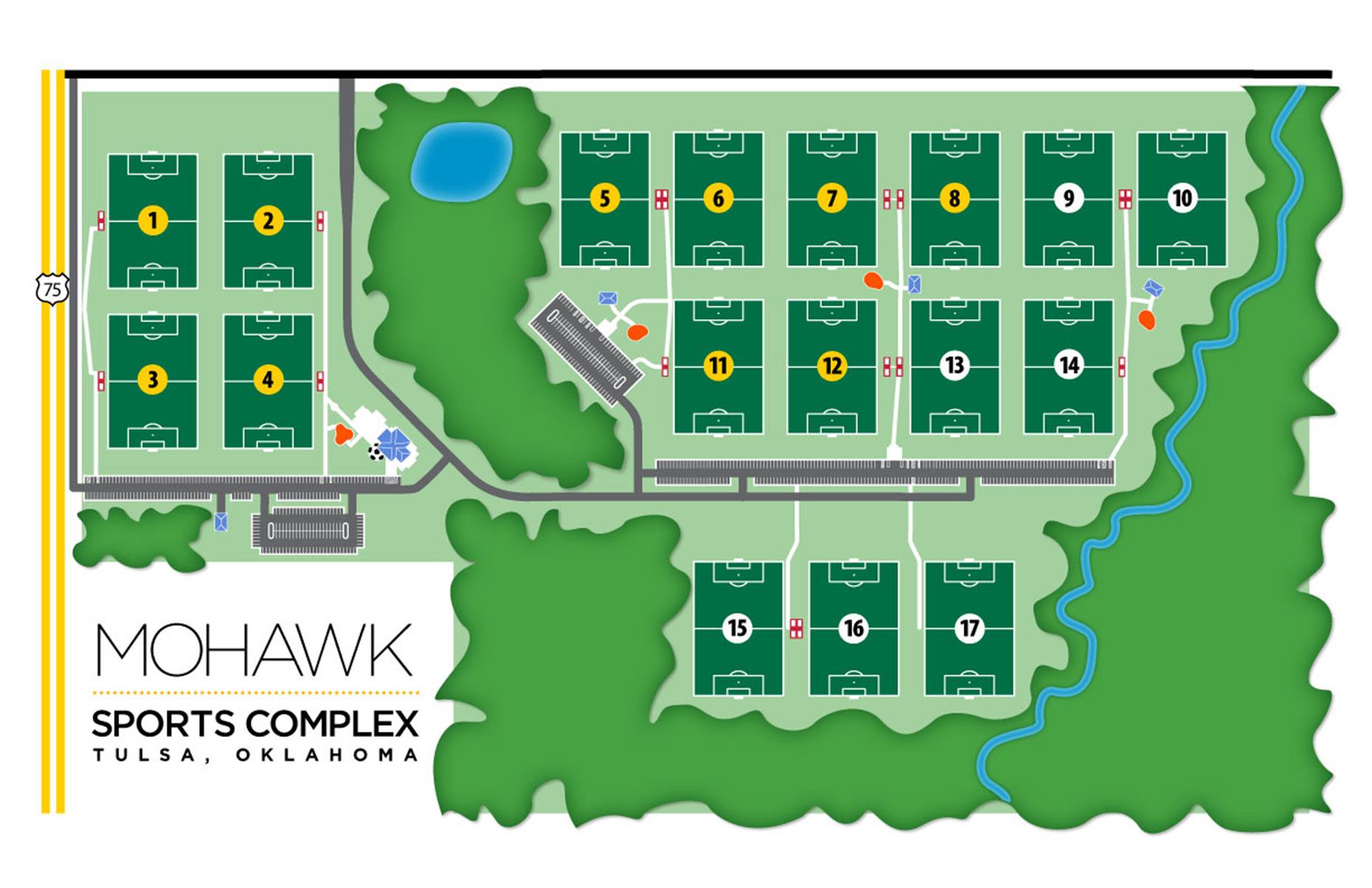 Mohawk Sports Complex
Sports Covered: Soccer, football, lacrosse, field hockey, archery, cross country, rugby, multisport
This impressive venue is one of the state's premier sports complexes. Mohawk features 17 international size fields, 10 lighted fields, a natural turf surface with advanced irrigation and drainage systems, plenty of spectator seating and a modern concession building. It also features a team warm-up area between fields and designated tournament headquarters and meeting room space.
What are you waiting for?
Let Sports Planning Guide help you plan the perfect event.