Up Your Game with a Sports Event in Palm Beach County, Florida
Elite facilities, world-class attractions and knowledgeable experts make Palm Beach County a top sports destination
PALM BEACH COUNTY, FLORIDA
Stretching from Florida's Atlantic coast into the state's rural center, Palm Beach County is easily accessible via Interstate 95. The Palm Beaches are serviced directly via Palm Beach International Airport, with Fort Lauderdale-Hollywood International Airport and Miami International Airport as alternative options to the south.
Looking for fun activities nearby? The Palm Beaches are home to 47 miles of pristine Atlantic Ocean beaches from Jupiter to Boca Raton. Home to more than 160 golf courses, many of them public, it's easy to see why The Palm Beaches are Florida's Golf Capital. With an average winter temperature of 76 degrees, The Palm Beaches has great weather to enjoy golfing, fishing, and other outdoor pursuits.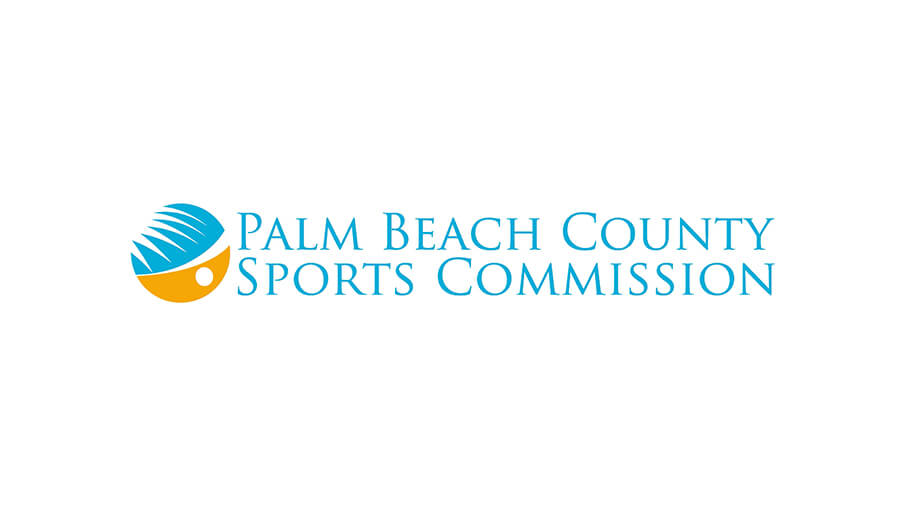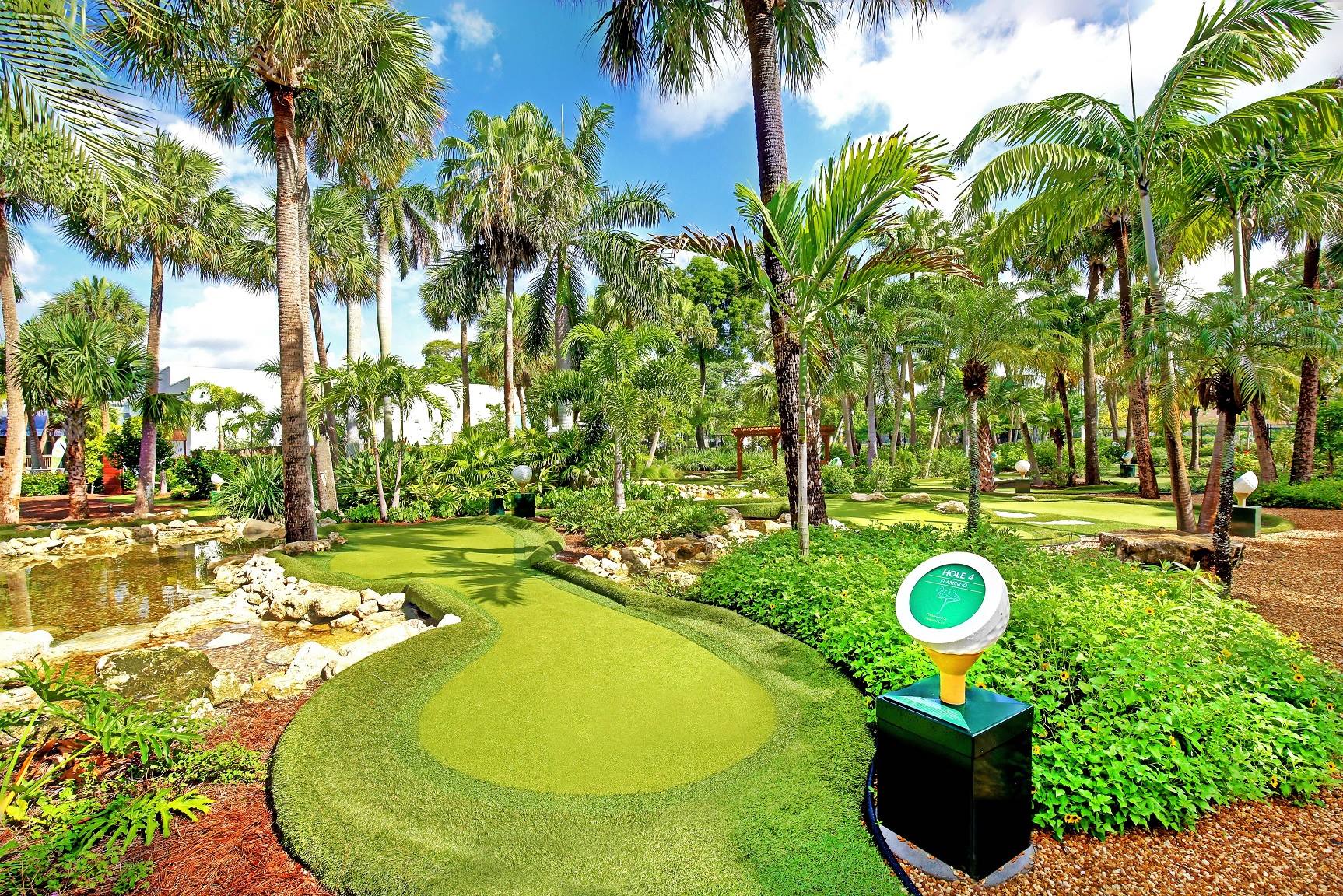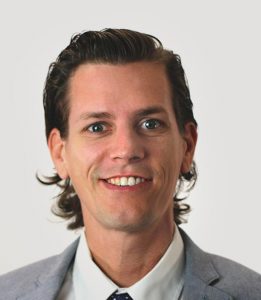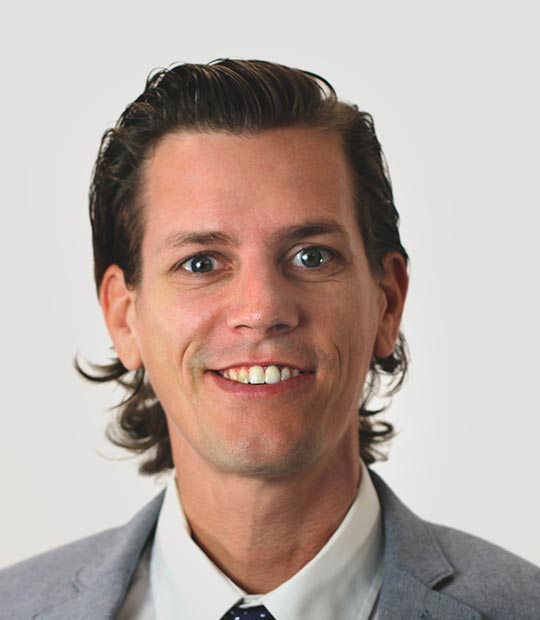 GLEN ALLEN
Director of Sports Development
Find Your Perfect Palm Beach Facility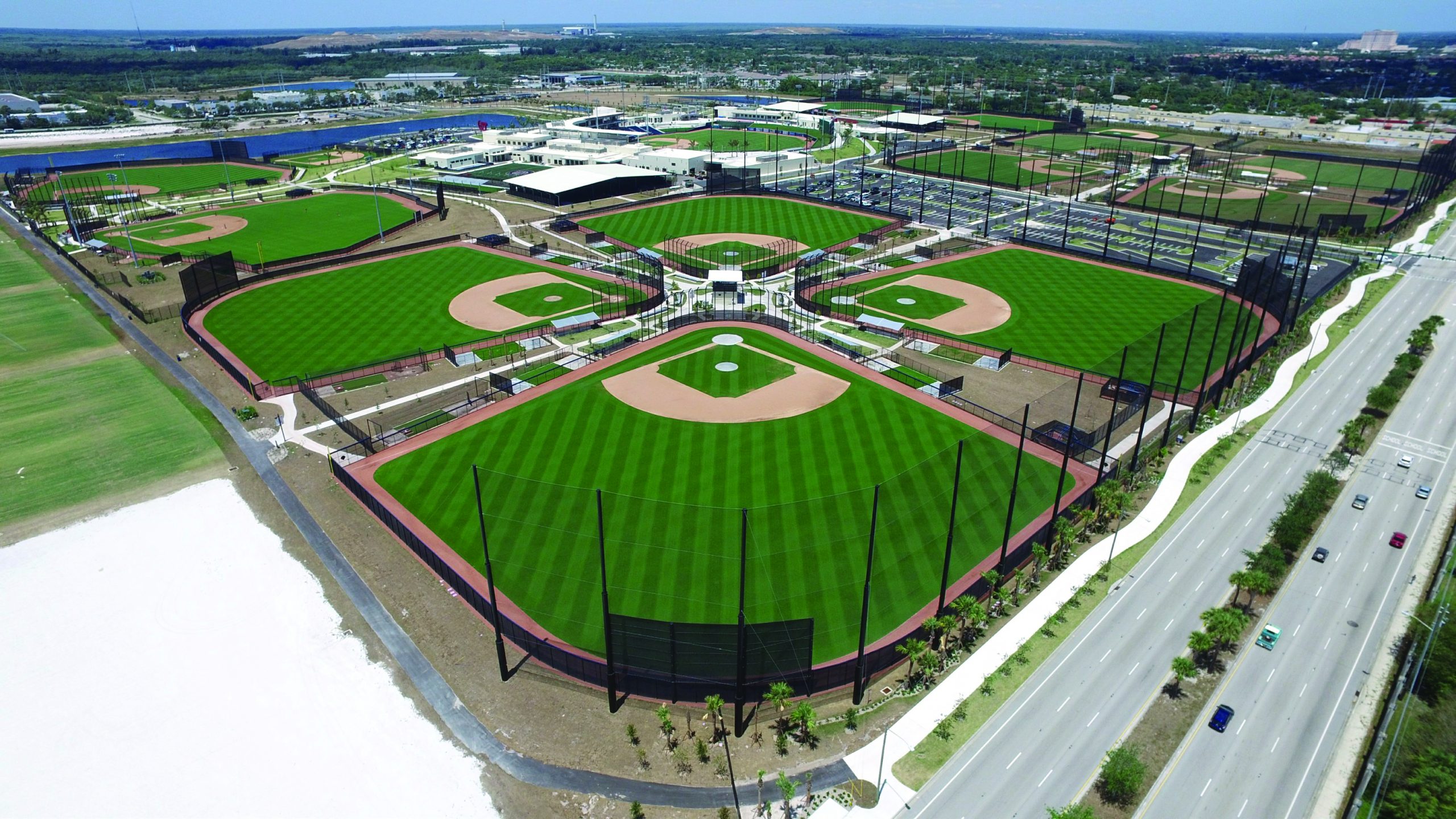 THE BALLPARK OF THE PALM BEACHES
Sports Covered: Baseball, Multipurpose
The Ballpark of the Palm Beaches is the Spring Training home to the 2019 World Series champion Washington Nationals and 2017 World Series champion Houston Astros. Designed with an elegant wrap-around concourse and inviting sightlines, the 160-acre complex features a fan-friendly 7,700-capacity stadium as its centerpiece, along with six practice fields per team. A total of 13 MLB fields and five 120-by-80-yard multipurpose athletic fields are covered in beautiful Bermuda grass and cater to soccer, lacrosse, football, rugby, and more.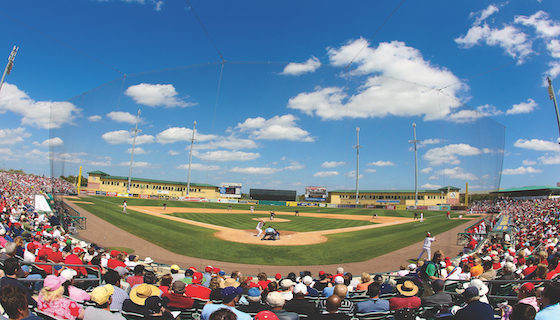 ROGER DEAN CHEVROLET STADIUM
Sports Covered: Baseball, Multipurpose
One of the region's preeminent baseball stadiums for more than 20 years, Roger Dean Chevrolet Stadium is the current Spring Training home of the Miami Marlins and St. Louis Cardinals, and is also the only complex in the country that is home to four Minor League Baseball teams. The stadium seats 8,030, including box suites, and a press box, professional scoreboard and JumboTron enhance the experience for fans of all ages. In addition to the main lighted stadium field, the complex features 12 full-size baseball fields with MLB dimensions—six which are lit for night play—on nearly 120 acres in the cozy Abacoa neighborhood of Jupiter, Florida.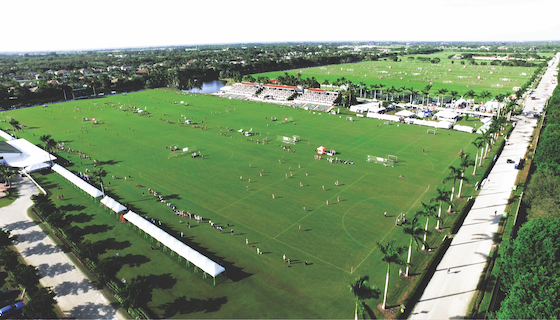 INTERNATIONAL POLO CLUB PALM BEACH
Sports Covered: Polo, Multipurpose
The International Polo Club Palm Beach is a premier polo destination hosting the most prestigious tournaments in the United States with some of the world's highest-ranked players. The centerpiece of the winter polo season, and spanning nearly 250 acres, IPC is the largest spectator-friendly polo facility in the U.S. Its seven polo fields can be converted into 47 multipurpose fields, ideal for rugby, field hockey, lacrosse, football, soccer and more. In 2017, the Florida Sports Foundation named IPC the "Large Market Sports Venue of the Year." Created with players and fans in mind, the stadium welcomes up to 794 spectators, with an additional 1,028 box seats, and features 7,000 square feet of indoor usable floor space.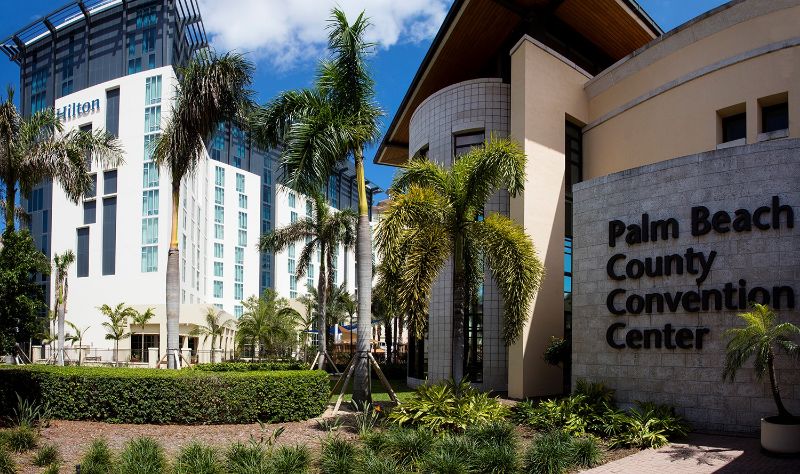 PALM BEACH COUNTY CONVENTION CENTER
Sports Covered: Multipurpose
Walking distance from the bustling nightlife and dining scene of downtown West Palm Beach, the Palm Beach County Convention Center presents a spectacular setting for conventions, tradeshows, meetings and social events. An architectural masterpiece with state-of-the-art amenities, the 350,000-square- foot center features a 100,000-square-foot exhibit hall which can be divided into two 50,000-square-foot areas that can be used for a variety of sporting events, a 22,000-square-foot ballroom and 21,000 square feet of flexible breakout space divisible into 19 rooms. Parking is located onsite at the convention center's parking garage which features over 2,600 spaces. The Hilton West Palm Beach has 400 luxurious rooms and suites, an additional 24,000 square feet of meeting space, a modern restaurant with outdoor dining and an infinity pool with full-service poolside bar.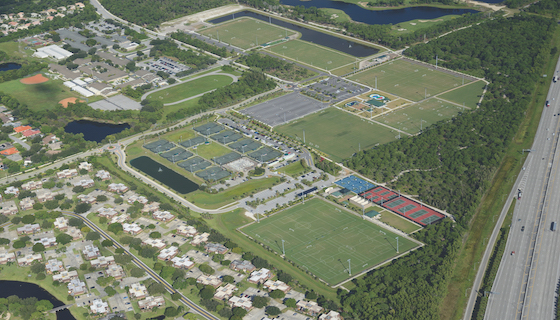 GARDENS NORTH COUNTY DISTRICT PARK
Sports Covered: Multipurpose
Gardens North County District Park opened in summer 2019 on 82 acres of land in the immaculate and inviting City of Palm Beach Gardens. Soccer players can get their kicks on the 10 lighted multipurpose fields. The on-site Joseph R. Russo Athletic Complex is notable for its award-winning Palm Beach Gardens Tennis & Pickleball Center, which contains 18 Har-Tru courts for tennis and 12 pickleball courts, four of which are lit for evening play.