A masterfully planned community, Irvine's excellent design has positioned this pivotal pacific destination as the center of Orange County.
Fueled by a rich, multicultural history, Irvine can trace its roots back more than 2,000 years. The planned city that you see today has been ranked within the top-10 best places to live in the United States by a multitude of top publications, while also garnering high marks for public safety and good governance. Business is big in Irvine, where Blizzard Entertainment, Broadcom Corporation, In-N-Out Burger, LA Fitness and many more have built their headquarters.
Yet we'd be remiss to say nothing of Irvine's fantastic sporting scene, where fair weather year-round means that this Pacific destination is a must-see for tournament planners. And while you're in town, consider a stay at any of Irvine's fine lodging accommodations, including the DoubleTree by Hilton Hotel Irvine-Spectrum, Embassy Suites by Hilton Irvine Orange County Airport, or the Courtyard by Marriott Irvine Spectrum Center.
CVB/Sports Commissions Services Offered
PR/Media Assistance
Signage
Site Visits
Transportation Assistance
Lodging Services
Welcome Bags/Gifts
Event Planning Assistance
Click on tab to see more information about a specific facility
Orange County Great Park Sports Complex
Orange County Great Park has everything a sports planner would want, beginning with a championship soccer stadium with full amenities and seating for 2,500. The Sports Complex includes space for up to 24 soccer fields. Six lighted grass fields, each 120 yards by 75 yards, lighted grass soccer fields that can also be used for lacrosse, several multipurpose fields, 24 lighted tennis courts with a championship court that houses 132 spectators, four sand volleyball courts with a lighted championship court and seating for 178, four basketball courts and 10 baseball/softball fields with two championship stadiums make this a formidable venue for every season.  The complex was the host site for the 2019 NAIA Men's Soccer National Championship in November after the event was a success in 2018.
Sports: Soccer, Tennis, beach volleyball, baseball, softball
Great Park Ice & FivePoint Arena
Few facilities throughout the United States offer the unique opportunity presented by Great Park Ice & FivePoint Arena seating 2,500, which combines the largest community ice complex in the region with the training facility for the Anaheim Ducks. The $110 million, 280,000-square-foot facility has three sheets of ice designed for NHL regulations, as well as one Olympic standard sheet.
Sports: Hockey, Curling, Figure Skating
William Woollett Jr. Aquatics Center
The Woollett Center is home to Concordia University's swimming, diving, and water polo teams. It boasts two 50-meter pools and a 25-yard pool that's just right for learning. Recently renovated, this facility has been used to showcase several major competitions, including the USA Swimming National Championships. The facility housed the 2019 USA Water Polo Junior Olympic Championships in July after hosting the event in 2017.
Sports: Swimming, water polo
Momentous Sports
Momentous Sports Center boasts 22 indoor volleyball courts, 21 indoor basketball courts and 21 futsal courts, all featuring special low-impact wooden flooring. An onsite restaurant offers hi-definition TVs, free Wi-Fi, and there's a pro shop right across the street.
Sports: Indoor basketball, futsal, volleyball
Colonel Bill Barber Marine Corps Memorial Park
With 42 acres and a variety of athletic fields and courts, recreational areas and playgrounds to play on, this park is a must for the whole family year-round. The park features three lighted softball diamonds, three lighted soccer overlay fields, four batting cages, six lighted tennis courts and much more. In July of 2018 the facility hosted the PGF Girls Fast Pitch tournament and was one of the sites for the Champions Cup. Additionally, the park hosted the 2017 Softball Champions Cup 18U Junior Olympics Showcase.
Sports: Baseball, Softball, Soccer, Tennis
University of California-Irvine Bren Events Center
As a world-class university, the University of California-Irvine has some tremendous facilities, including the Bren Event Center. The 65,000-square-foot arena is the home site for UCI's basketball and volleyball programs and has a seating capacity of 5,000. State-of-the-art lighting, sound and acoustic engineering were thoughtfully designed across two levels, while a custom four-sided LED scoreboard hangs above the court. An outdoor terrace can accommodate postgame events, while meeting and conference rooms are available throughout the building.
Sports: Basketball, Volleyball, ESports
Concordia University Arena
Built in 1989, CU Arena has seating for 2,400 spectators and houses the Concordia University basketball and volleyball teams. New baseline logo padding and a LED score table were installed in 2012, while the arena features a four-sided center hanging scoreboard and two end zone scoreboards on each wall.
Sports: Basketball, Volleyball
Things to do in Irvine
The Irvine Spectrum Center is your one-stop-shop for retail, dining and entertainment. Take a load off at Dave and Buster's while getting your game on or explore new heights with your little ones in the Luckey Climber or Giant Wheel. For those who'd rather stay grounded, the carousel is a classic, while virtual reality gaming at SPACES is an escape from the ordinary.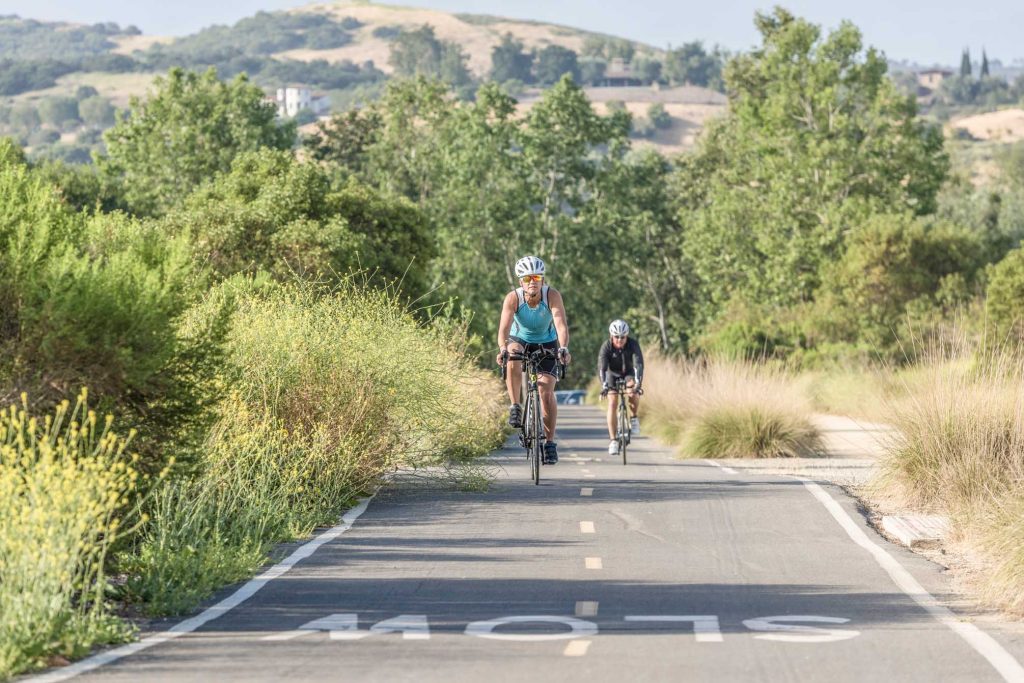 With nearly perfect weather available year-round, Irvine's bike trails are renowned and reliable. More than 300 miles of on-road cycling lanes as well as 60+ miles of off-road bike trails including Quail Hill, Bommer Canyon, Shady Canyon and Mason Regional Park
The Orange County Great Park Balloon is an iconic attraction. The balloon can hold up to 30 passengers and soar 400 feet above the surrounding landscape. Make sure to check out the park's carousel and playground, too.
Located at Alton parkway and Jamboree Road, Diamond Jamboree is a bustling retail center with exquisite dining options chalked full of international flavor.
If you're looking to get outside and explore nature, the San Joaquin Marsh and Wildlife Sanctuary offers more than 3000 acres of coastal freshwater wetlands. Walk along 12 miles of trails to watch more than 200 bird species, take photos or just enjoy a relaxing day.
Planner Perspective
For generations, Irvine has been a hotbed for developing soccer and young athletes. We are excited to work with the great City of Irvine, and utilize the state-of-the-art soccer facilities at the Orange County Great Park to host a truly unique youth soccer tournament to 'Advance the Game'
LA Galaxy Cup: Dan Kennedy (Consultant, Programming)
How to Get to Irvine
By Car:  Irvine is located near two freeways, I-5 and I-405.  It's an hour from Los Angeles, an hour and a half north of San Diego, and three hours south of Bakersfield.
By Air:  The Orange County John Wayne Airport is just a few miles outside of Irvine, and it accepts American, Delta, Frontier, Alaska, Southwest, WestJet, United, and JetSuiteX airlines.
Contact Information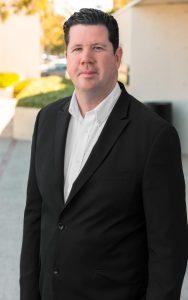 Company Name: Destination Irvine
Sports Sales Manager: Dave Lucey
Title: Director of Sports Sales
Telephone: 949-502-4114