Irvine: California's Master Plan for Sports Travel
Irvine's excellent design has positioned this pivotal Pacific destination as the center of Orange County
Fueled by a rich, multicultural history, Irvine can trace its roots back more than 2,000 years. The planned city you see today has been ranked within the 10 best places to live in the United States by a multitude of top publications while also garnering high marks for public safety and good governance. Irvine's fantastic sporting scene makes this Pacific destination a must-visit for tournament planners. 
Mediterranean architecture and an open-air shopping center highlight the Irvine Spectrum Center, where fine dining, comedy shows, a carousel and the Giant Wheel ensure a good time for the whole family.

Get off the beaten trail and onto Irvine's bike trails, where 60+ miles of off-roading await your tires.

Soar into the night's sky and check out the surrounding landscape when you take a ride on the Orange County Great Park Balloon. 

Dine around the world with the comforts of Southern California weather when you visit Diamond Jamboree.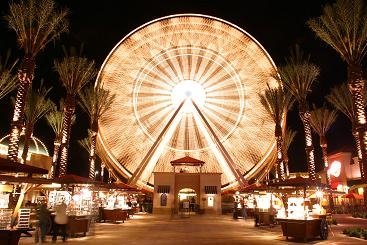 Get a Planner's Perspective
Don't just take our word for it, hear what these planners had to say.
"Destination Irvine's very reliable, resourceful and hardworking staff was very beneficial for my organization and my five youth soccer tournaments and its attendees, which are held in the City of Irvine."
— Bart Hess, President & Chairman, Community Sports Institute, Orange County Kickoff Classic
Find Your Perfect Irvine Facility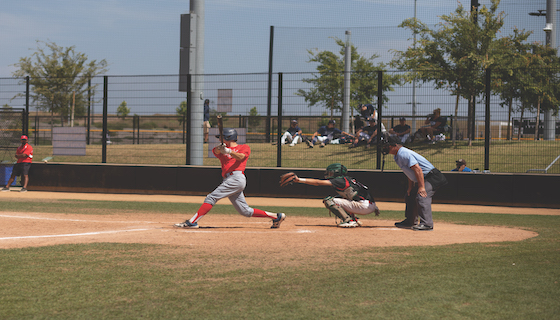 Orange County Great Park Sports Complex
Sports Covered: Soccer, tennis, sand volleyball, baseball, softball
Orange County Great Park has everything a sports planner wants, beginning with a championship soccer stadium with full amenities and seating for 2,500. The Sports Complex includes space for up to 24 soccer fields. Six lighted grass fields, each 120 yards by 75 yards, lighted grass soccer fields that can also be used for lacrosse, several multipurpose fields, 24 lighted tennis courts with a championship court that houses 132 spectators, four sand volleyball courts with a lighted championship court and seating for 178, four basketball courts and 10 baseball/softball fields with two championship stadiums make this a formidable venue for every season.  The complex was the host site for the 2019 NAIA Men's Soccer National Championship in November after the event was a success in 2018.
Great Park Ice & FivePoint Arena
Sports Covered: Hockey, curling, figure skating
Few facilities throughout the United States offer the unique opportunity presented by Great Park Ice & FivePoint Arena seating 2,500, which combines the largest community ice complex in the region with the training facility for the Anaheim Ducks. The $110 million, 280,000-square-foot facility has three sheets of ice designed for NHL regulations, as well as one Olympic standard sheet.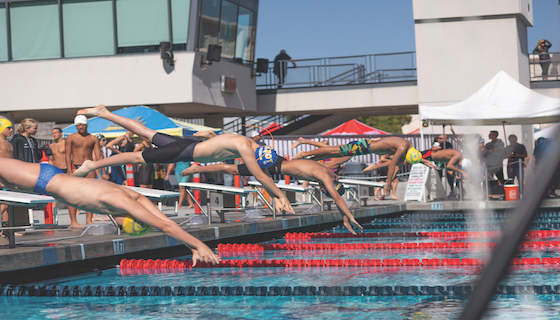 William J Woollett Jr. Aquatic Center
Sports Covered: Swimming, water polo
The Woollett Center is home to Concordia University's swimming, diving, and water polo teams. It boasts two 50-meter pools and a 25-yard pool that's just right for learning. Recently renovated, this facility has been used to showcase several major competitions, including the USA Swimming National Championships.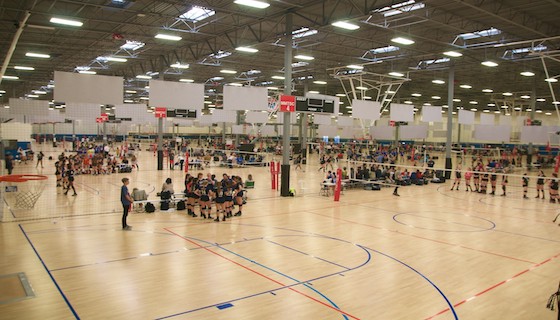 Momentous Sports Center
Sports Covered: Hockey, curling, figure skating
Momentous Sports Center boasts 22 indoor volleyball courts, 21 indoor basketball courts and 21 futsal courts, all featuring special low-impact wooden flooring.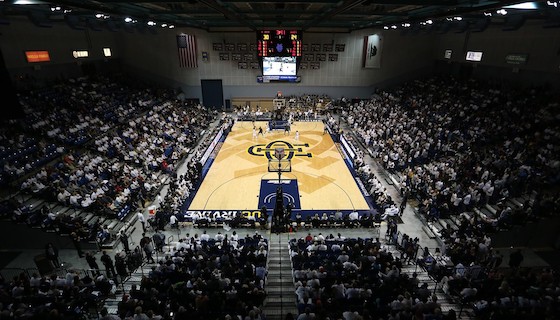 University of California-Irvine Bren Events Center
Sports Covered: Basketball, volleyball, Esports
As a world-class university, the University of California-Irvine has some tremendous facilities, including the Bren Event Center. The 65,000-square-foot arena is the home site for UCI's basketball and volleyball programs and has a seating capacity of 5,000. State-of-the-art lighting, sound and acoustic engineering were thoughtfully designed across two levels.
What are you waiting for?
Let Sports Planning Guide help you plan the perfect event.